Nestled within a quaint housing area in Bangsar is La Chica Mexican Grill & Bar (La Chica), a casual cocina best known for its contemporary Hispanic food and quality tequilas.
It's the third outlet of the brand and opened just five months after the second one in Straits Quay, Penang.
At the same time, it's also the 26th restaurant outlet under The Olive Tree Group, a 20-year-old organisation specialising in the development of "exceptional fine dining experiences" throughout Malaysia.
Curious to learn more about the group's growth and this latest expansion, the Vulcan Post team headed to La Chica Bangsar's grand opening, where we met up with Leslie Gomez, the founder and Managing Director of The Olive Tree Group.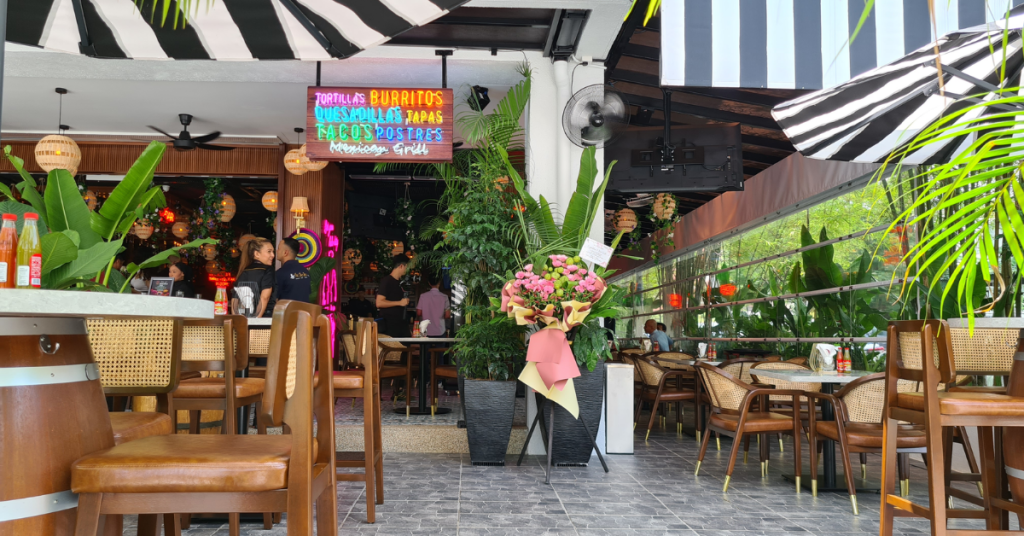 Bringing a taste of Mexico to Malaysia
Located at Jalan Bangkung, La Chica's latest outlet seems to stay true to its goal of offering customers a taste of Mexico.
Its menu consists of Latin American staples including entradas (sharing platters) like Papas Fritas and Huevo Rancheros, tapas (appetisers) like Croquetas De Pato and Antichuchos, and a wide array of tacos and Platos De Tortilla.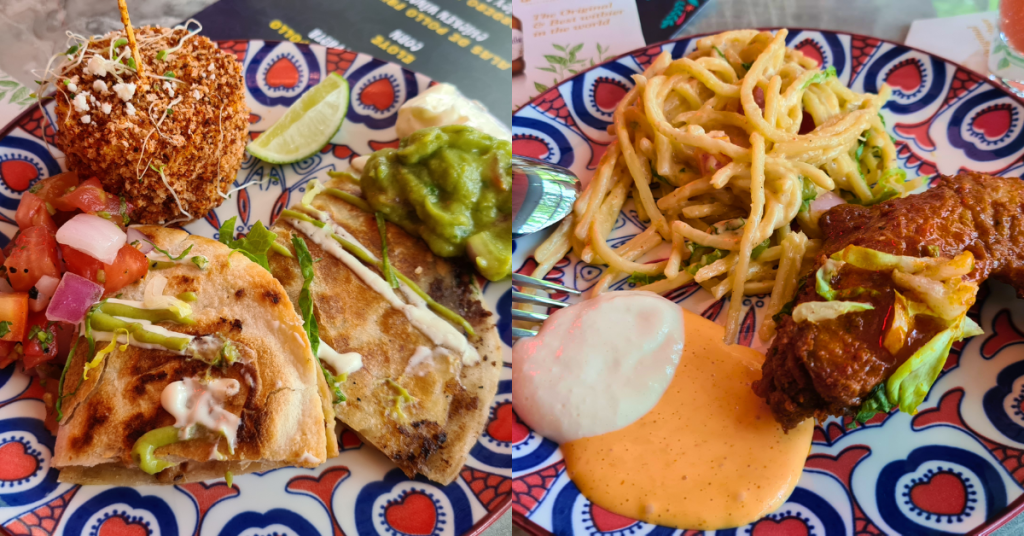 But for this grand opening, we had some of its Pasta De Fajita De Pollo (chicken fajita pasta), Elote (corn), Alas De Pollo Fritto (chicken wings), Cordero Picante (spicy lamb pizza), and Quesadilla Pollo Y Champinones (chicken and mushroom quesadillas).
If you're feeling a more adventurous, you could even pair the dishes with sauces from Mexico, which are readily available on each table.
There are two to choose from, Salsa Verde is tangy with a kick, and Salsa de Habanero is spicy. Having tried both of them, Sade (our editor) and I agreed that they could be spicier. Although, they do match well with La Chica's aim of making the food palatable for everyone, including children.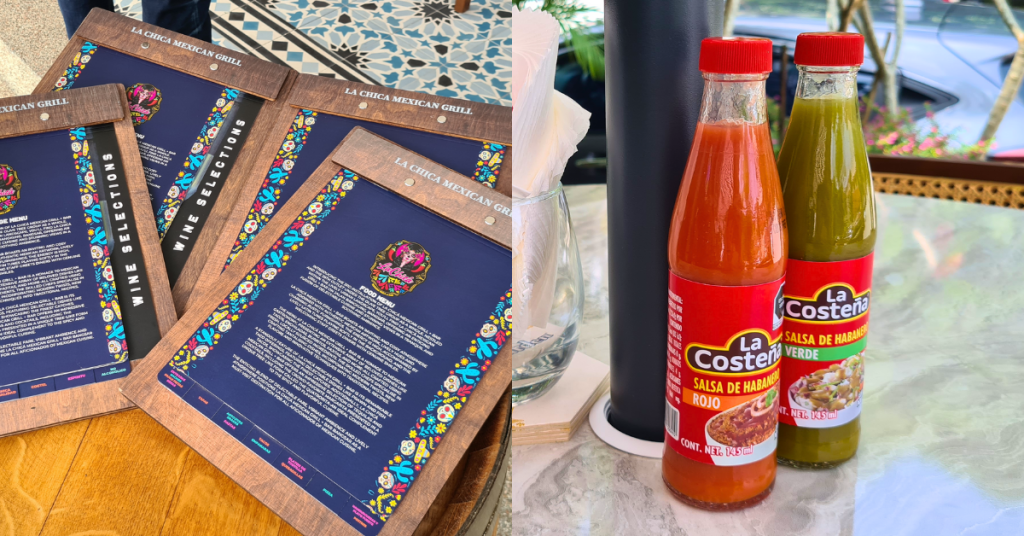 You can even request for the food to be altered slightly to suit your taste and spice tolerance, but it won't change so much that the core of the menu significantly shifts.
Complementing the food is the overall ambience of the place, which feels like a small getaway.
You'll find large and colourful murals on its walls featuring freehand painted artworks of local artists. The decor is quite whimsical with hanging flowers and rattan lanterns overhead. Customers can even bring their pets here to dine and lounge in the veranda.
And yet, there's a hint of colonial elegance with the brand's use of wooden walls and flooring, as well as caned chairs.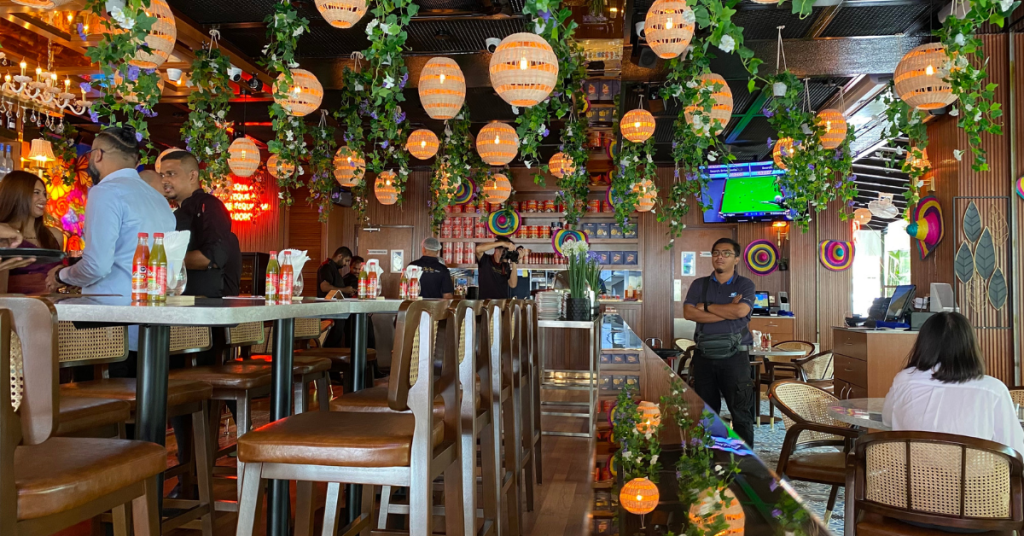 Know your crowd
Speaking to Vulcan Post, the founder said that La Chica's expansion in Penang "really worked" for them. One of the key reasons being its location.
Straits Quay is quite a neighbourhood area with a mix of locals and expats. So coming back to KL, Leslie and his team decided to emulate that success in Bangsar, another spot that has a similar atmosphere and crowd.
According to the founder, La Chica's menu is "very authentic" at the moment. But the plating style differs from how they're usually served in Mexico. This deviation is to meet the demands of the younger generation, who tend to photograph food.
"I think we're in a time where everything is photographed before you eat it. People know your food before they walk in. Everything is social media at the moment," he stated. "People don't come in just for the sake of coming in. People don't try something just for the sake of trying it. They want that value for it, and competition is good."
As such, La Chica highly prioritises its food and service. Mexican chefs trained the restaurant's kitchen staff, which aligns with its goal of authenticity instead of fusion.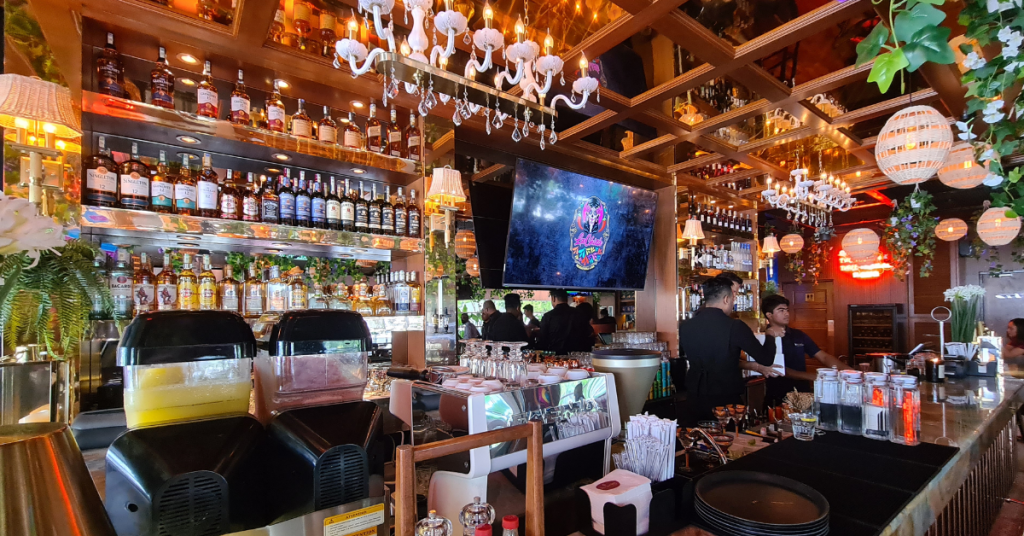 They even brought some of the crew from its Penang outlet as they understood the menu well. Leslie explained that the concept of tapas might be unfamiliar when compared to other cuisine The Olive Tree Group serves. People tend to order a few plates because everything is in small portions.
Besides that, Leslie shared that each of the 26 restaurants under The Olive Tree Group runs its own individual kitchen. And at each of these outlets, every manager and chef has a daily checklist. Combined, these factors help maintain the standards and quality that's characteristic of The Olive Tree Group.
"We only do food and service. I think if you can't do that then don't open a restaurant. You can go to any place and they can serve you a drink. But food and service are something that makes people come back. So if you do it, [then] do it well."
"I wish for another 20 years more of business"
In the last two years alone, The Olive Tree Group has grown its portfolio of outlets by 10 locations. So while the MCO was a challenging period for the group, Leslie shared that the brand has steadily been overcoming the obstacles.
And even after 20 years of running The Olive Tree Group and raising successful brands, he maintains a humble outlook on his business. "I won't say we're the best in the market, but we're trying to be up there, setting standards and diversifying ourselves," he confided.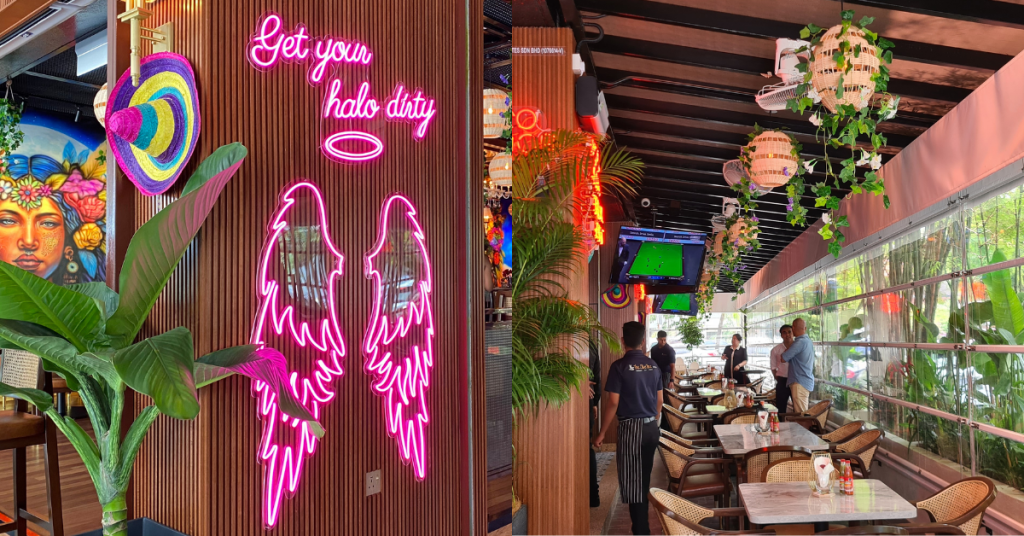 An operational person by nature, Leslie believes that juggling multiple roles instead of being standstill is a part of him. Rather than being known as just the owner, he prefers to sit down at his establishments and watch what's happening.
"Sometimes it's good to think from a customer's POV than to see yourself as an owner's POV. So, sit down, observe, and try to improvise in certain things here and there."
"The moment you stop, that's the end of it," the entrepreneur stated. "There's so many things coming into the market. People are looking for new stuff and you can't be telling yourself that this is enough. I wouldn't stay and say, 'That's fine, we're done'. If there are places where we can move and create more brand value, why not?"
With this philosophy in mind, The Olive Tree Group has no plans to halt its journey in the F&B field. In fact, the founder told us that they're planning to take Rockafellers to the international market.
The first place they're looking at is Brisbane, Australia. Looking at how well Hard Rock Cafe has done for itself, Leslie believes that Rockafellers has a similar potential to create a name for itself on the global stage.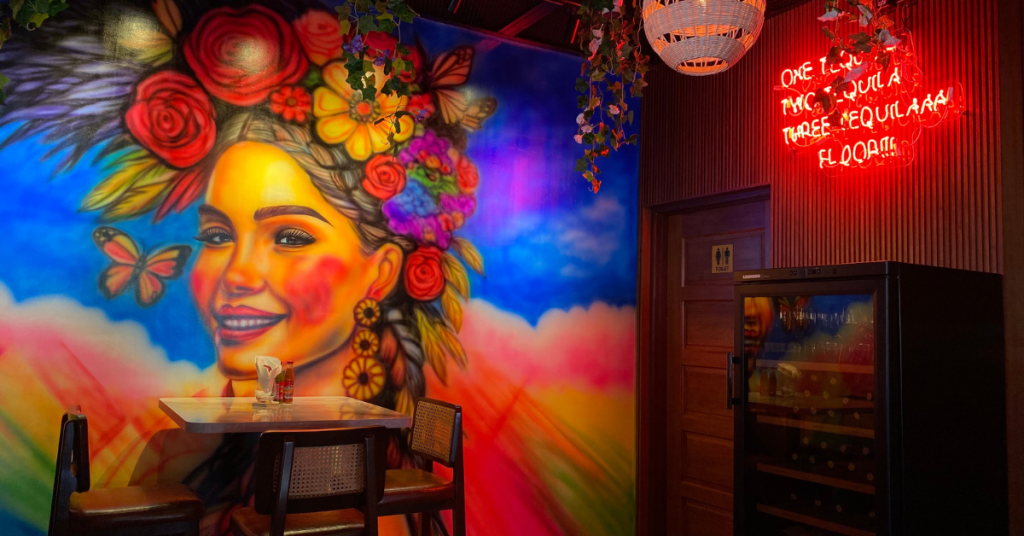 As for La Chica, customers can expect to find the brand in Ipoh, Sabah, Sarawak, and possibly Melaka in the coming years. But for now, La Chica in Bangsar is open to hosting all food enthusiasts and pets.
Featured Image Credit: La Chica