Malaysians are spoilt for choice these days when it comes to beverages. From coffee to bubble tea, it seems that there are multiple options for each at every corner.
One homegrown brand you might have noticed is Pin Tea, which offer drinks such as teas, milks, yoghurt beverages, and even fizzy concoctions.
The thing that ties all of these creations together, though, are fresh fruits.
Reaching out to the local chain, I'm greeted by Chris, one of the founders of Pin Tea.
Introducing himself and the brand, he expressed, "I'm proud to say that our company was established by four brothers –David, Ben, Jeremy, and myself—all originating from Selangor, Malaysia."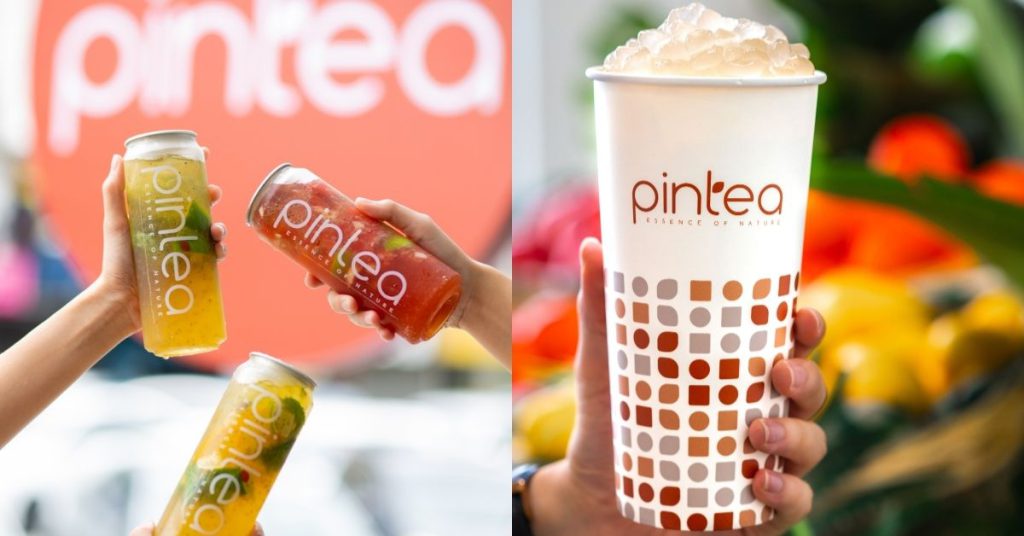 Not all "brothers" are actually related by blood. David and Chris are siblings, while the others are brothers in spirit, having met each other for the first time while volunteering for a charity event.
While Chris himself didn't have much experience in running a business prior to starting Pin Tea, his family owned a traditional restaurant, where he has stepped in to help since he was 13.
"This early exposure allowed me to learn the art of food preparation and the nuances of table service, an experience I truly enjoyed," he shared.
Before starting Pin Tea in 2018, though, he got his first taste of entrepreneurship through his elder brother a year prior.
Tackling fruit wastage
In 2017, David ventured into entrepreneurship by opening a fruit retail shop in his hometown, and Chris had assisted with the shop.
"However, it wasn't all smooth sailing for my brother's business, and we faced a common question: 'What can we do with so much excess fruit?'," he wondered.
From there, he began experimenting with blending different fruit combinations and creating unique drinks.
"After months of researching and experimenting with drinks, the idea sparked while David and I were relaxing at his fruit store," Chris said.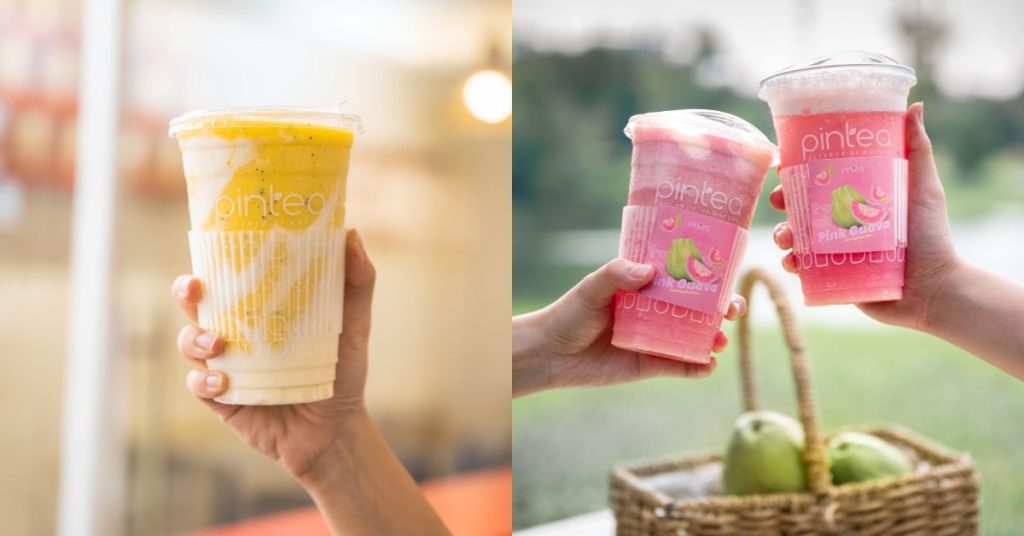 "We realised that there was a gap in the market for fruit drinks," Chris said. "While some beverage and coffee brands claimed to offer 'fresh fruit' drinks, we knew they often used concentrates and diluted them with water. This realisation sparked the idea of starting our own brand."
From here, the duo brought on their friends Jeremy and Ben, and they decided to open the first Pin Tea outlet in Subang Jaya with financial support from friends and family.
"Since then, we have operated as a bootstrapped business, relying on our own resources and revenue to support and grow Pin Tea," Chris said.
With this, they've grown to 12 outlets and counting.
Today, Chris takes charge of product development and the overall development of the business, while Jeremy handles the financial aspects of Pin Tea.
David is responsible for operational management, and Ben leads marketing efforts to promote and grow the Pin Tea brand.
A tea-rrific menu
Currently, Pin Tea offers 32 different options on its menu, including smoothies, yogurt drinks, milkshakes, and fruit teas.
There are three main series of drinks—Blizzer, Teazer, and Doser. Blizzer uses fresh yoghurt, Doser features fresh milk, and Teazer is the signature series of Pin Tea.
You may have also seen canned drinks from Pin Tea, which is from its Honey Mojito Series. These drinks are freshly made and canned in-store using a canning machine to ensure the sparkling nature of the soda can be preserved for a longer time.
Other than beverages, Pin Tea has also started offering some bites too.
"When our customers started suggesting that we sell snacks in our store, we pondered over what snacks would best represent Malaysia," they said. "That's when the idea of charcoal curry puffs came to mind."
With curry puffs being a beloved and familiar snack, the team believes it was a perfect choice to showcase the rich flavours Malaysia is known for.
Down the road, the team does plan on expanding its food offerings.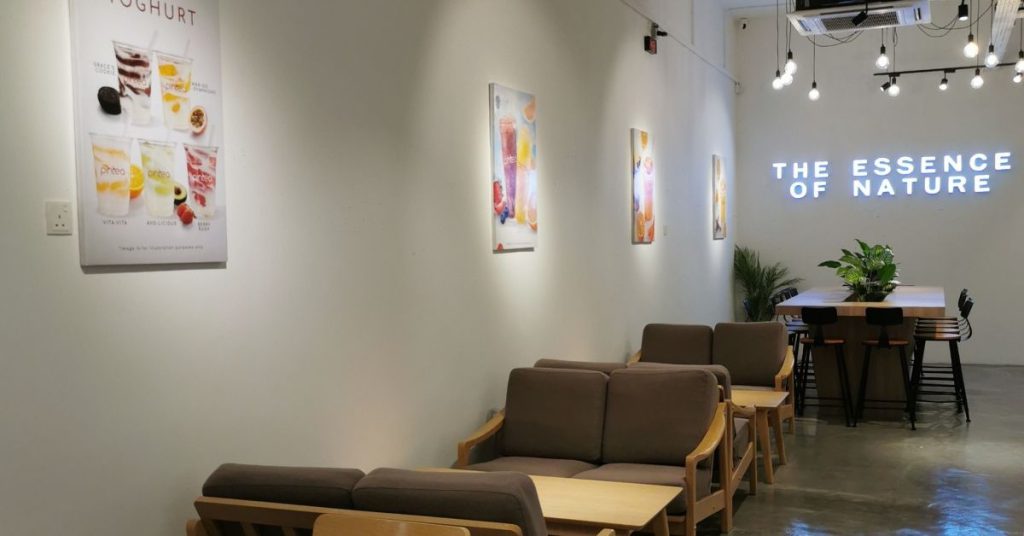 "Our classic curry potato chicken puff is just the beginning," Chris said. "We have exciting plans to introduce various Malaysian flavours into our puffs, such as satay filling, otak-otak filling, Nyonya chicken filling, and more."
"Our goal is to celebrate the diverse and delicious tastes of Malaysia, both in our beverages and food offerings."
All of Pin Tea's products are Muslim-friendly, but they are still in the process of acquiring halal certification.
A juicy future
In the initial five years of starting, Chris shared that Pin Tea was focused on penetrating the market and creating awareness about fresh fruit drinks. The emphasis was on establishing an influence and reputation among the public.
Having hit the five-year mark, Pin Tea has now entered an expansion phase where the team aims to reach a more diverse market.
"We adapted our interior and bar operation designs to be more flexible, allowing us to fit into a variety of spaces and cater to different customer needs," Chris said.
One of the most significant challenges at Pin Tea, Chris shared, has been maintaining quality.
"Each fruit has its unique taste, even though some fruits may look similar, they can have subtle variations in taste," he explained.
With that in mind, the founder said the team has dedicated themselves to learning and mastering different fruits. This includes careful selection, slicing, storing, and logistics. Passing down the knowledge, baristas are trained every month to maintain the quality.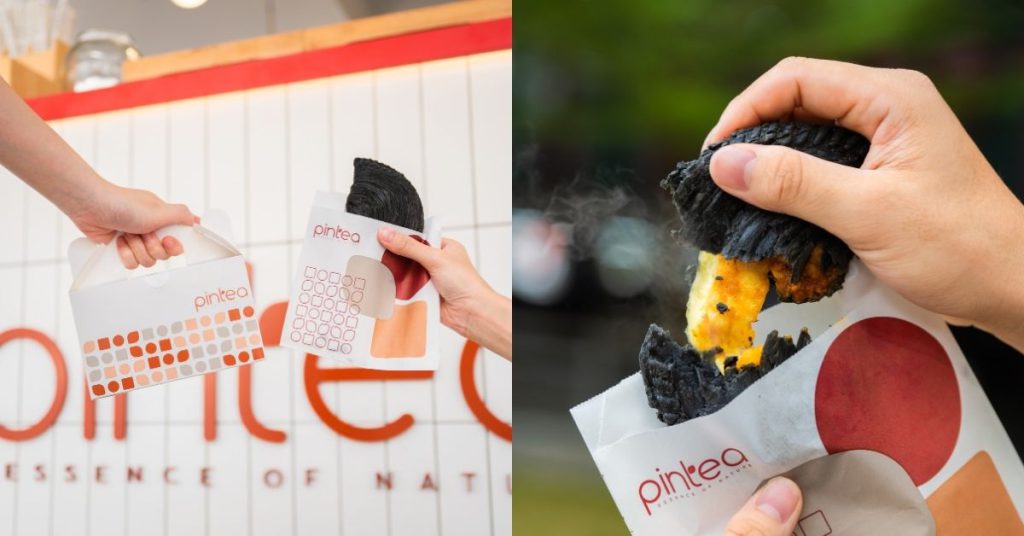 "While it's true that the beverage industry in Malaysia is highly competitive, we've found our niche at Pin Tea," Chris reasoned.
"This commitment to quality and freshness is demanding but essential to us. We believe this dedication is a significant differentiator in the industry, as it's not a path that many competitors or startups choose to follow."
To keep growing, Pin Tea intends to continuously update its menu with seasonal fruits to offer fresh options to customers.
The brand intends to stay true to its core of using fresh fruits, and Chris even revealed that the team has a vision of combining a fruit retail shop with the Pin Tea concept.
"This innovative approach aims to provide a holistic fruit experience to our customers," he said.
Featured Image Credit: Pin Tea