Frozen desserts aren't uncommon in Malaysia. We have an abundance of local and international stores selling gelato, bingsu, ABC, and cendol. But what you probably haven't seen much of is kulfi.
An Indian treat that's more familiar to those of the South Asian diaspora, kulfi's origins can be traced (in part) back to the Mughal empire in the 16th century.
According to the BBC, the first ever mention of the frozen treat is found in the Ain-i-Akbari. It recorded a detailed account of Emperor Akbar's reign, including the foods prepared by the royal kitchen.
While kulfi isn't a rarity in Malaysia, with some Northern Indian restaurants serving them, it's still relatively unknown amongst the general public.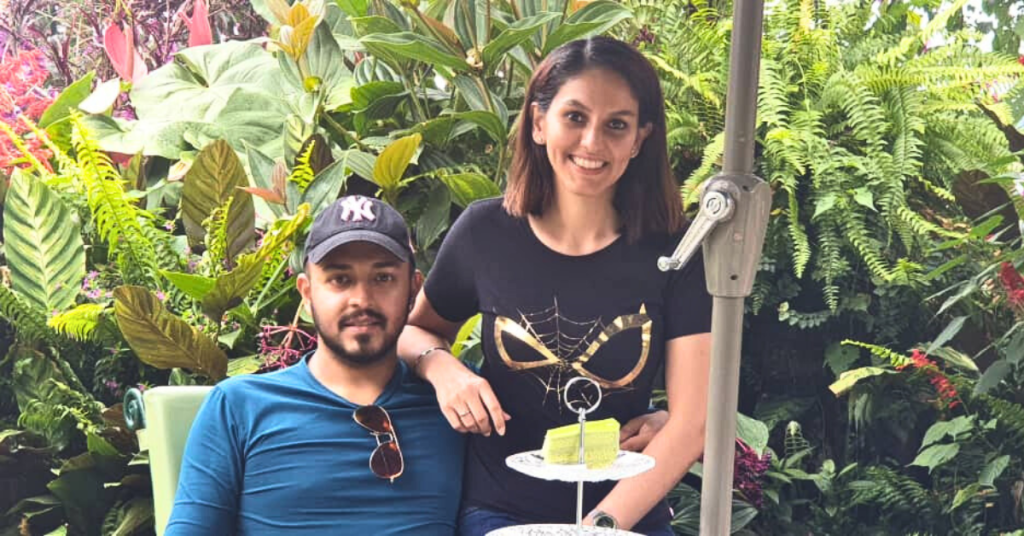 Trying to change that is Hari Singh Rai (Rai) and his wife, Parvinder Kaur Sandhu (Parvin), the co-founders behind the home-based Kulfiwala by Rai.
A traditional dessert that's a little complicated
Before we dive into their story, you're probably wondering what kulfi tastes like. To put it simply, kulfi is like ice cream except richer, creamier, and denser.
The Food Republic states that kulfi is traditionally made by simmering milk overnight. This process allows the milk to develop a rich flavour from the caramelisation of the milk proteins. Afterwards, it's flavoured with ingredients such as pistachios, saffron, cardamom, and mango.
But that's just an easy explanation.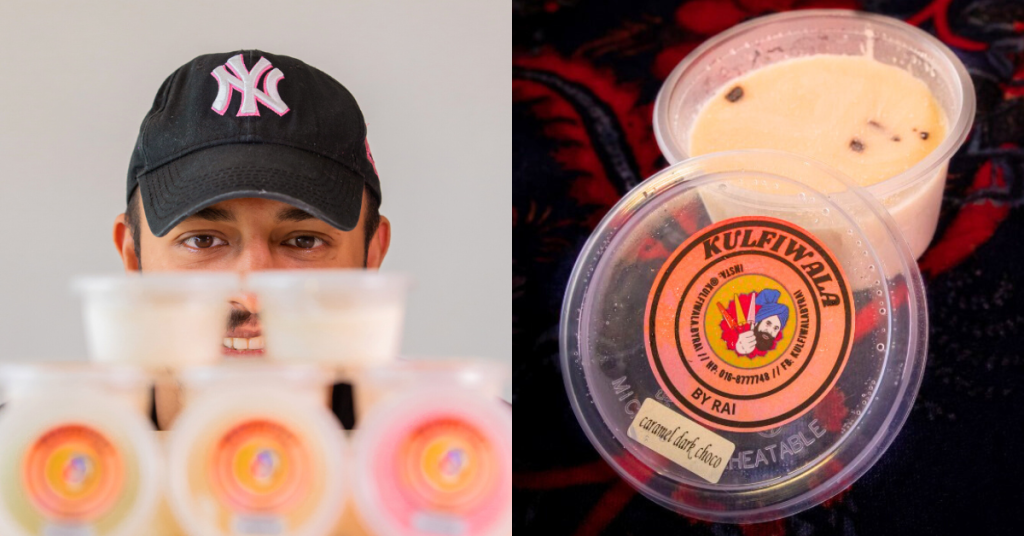 Rai shared with FMT that there's also an art to boiling the milk just right. Too long and it will overflow, thereby ruining the chances of getting the right texture.
When the milk is taken off the heat, it has to be cooled down to the right temperature. Once sugar and heavy cream are added, the process is repeated again—boil, take off heat, and cool. 
Only then is the kulfi placed in the freezer to turn into a delicious treat that would ward off the day's heat.
It all started with a family get-together
The idea for Kulfiwala by Rai came about not long after a family gathering, where Rai's grandmother served kulfi. "I was amazed with the taste and how simple it was to make them. It's from there [that] I got the recipe and did my own research."
"Given my passion and love for cooking for the family and myself, I embarked on the idea of making kulfis—a challenge I did not back out of," Rai explained to Vulcan Post.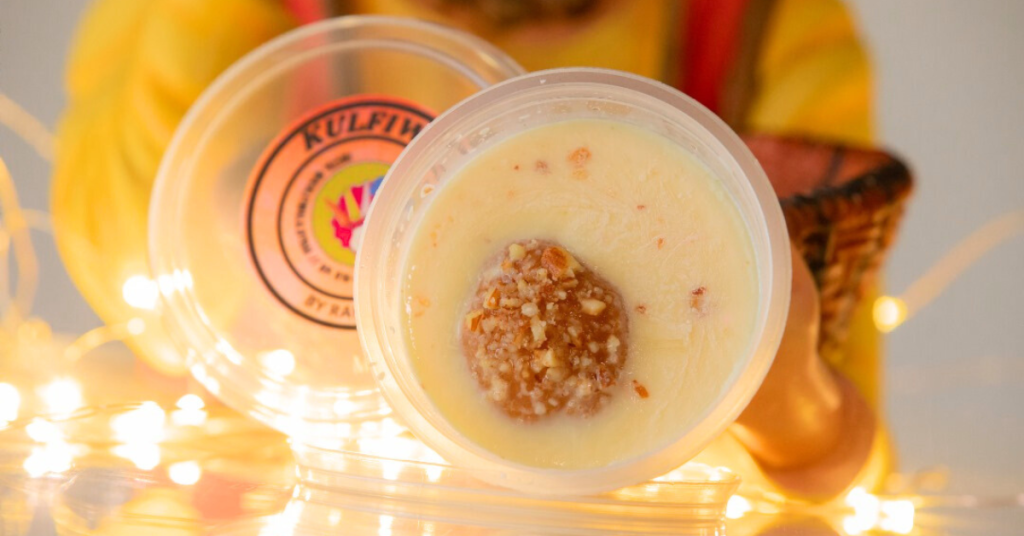 He and his wife had to look into multiple recipes and tweak them after trial and error. Different brands of milks and creamers were tested to find one that gives the best taste and texture.
They only began experimenting with flavours once that was done. The idea was to incorporate Malaysian flavours into the dessert, without straying too far from the original kulfi taste.
Months were spent on the passion project and approximately RM2k was invested into the business, before they officially launched Kulfiwala by Rai in 2021.
Churning out new flavours to meet changing markets
Confiding in us, Rai shared that they were initially crafting kulfi for the local Indian market. But the family brand has since expanded its goal to bring more public awareness to the dessert.
"No one has mass marketed it here, which is why I took it on as a challenge to break [into] the niche market," Rai shared.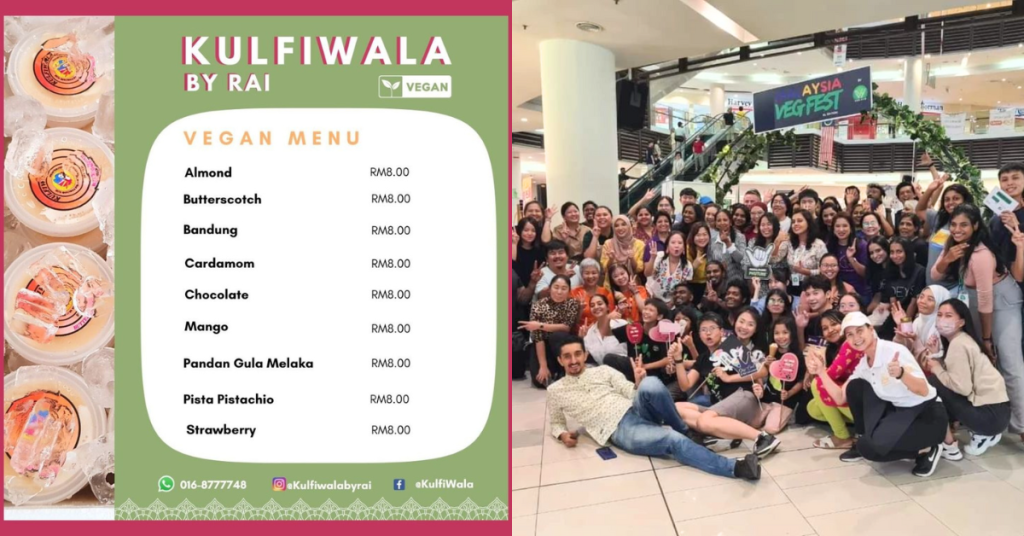 As such, the brand has expanded its offerings from 13 flavours when it first started, to now 27. Customers can choose from the classic Kesar and Almond flavours, to more localised ones like Pandan Gula Melaka and Bandung.
There are also fusion takes like Butterscotch, Creme Brulee, Gulab Jamun, and Jalebi Baby. 
Keeping in line with the trend, Rai and his wife created vegan versions of their kulfis. It was a year in the making before they introduced it to customers. "I would like to believe [that] we have recently nailed the taste," Rai proudly shared.
During the recent Veg Fest 3.0, Kulfiwala by Rai was in attendance and was a hit. "Many who are non-vegan actually loved the vegan version and opted for that. We are excited to now make the vegan kulfis live and grow that sector of the brand!"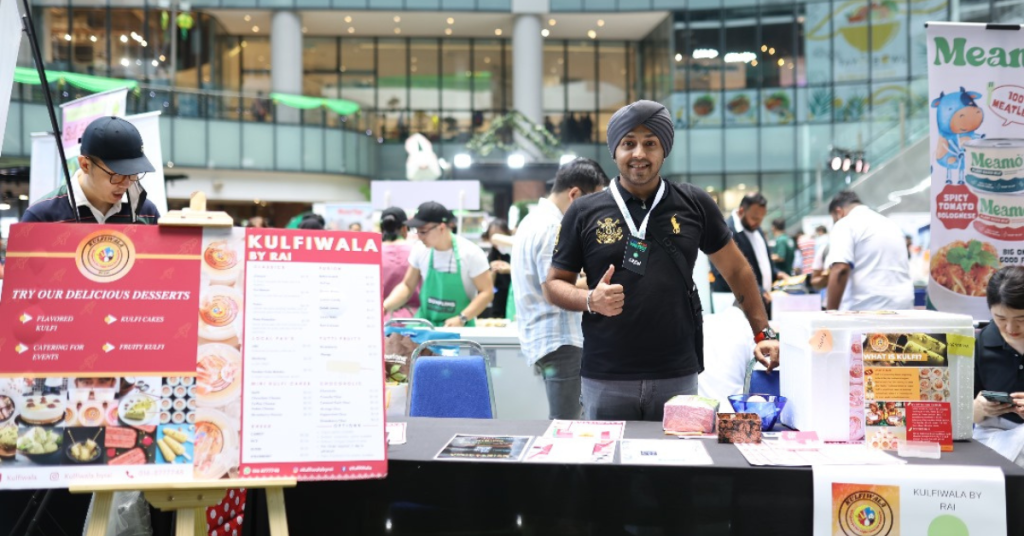 For now, customers can order through Instagram, Facebook, and WhatsApp. But soon, he teased that their kulfi will be available on Grab and the Veg-Hub app.
Taking it one step at a time
At the same time, they also have themed packages for most festive seasons in Malaysia. The most recent ones were for Hari Raya Aidilfitri and Ramadan.
The husband-and-wife duo are able to make up to 500 kulfis on a daily basis. Each cup weighs approximately 80g and can range from RM4.50 to RM6.50. 
As both Rai and his wife have full-time jobs, the brand more commonly receives weekend orders for cultural festivities and personal functions, like weddings and corporate events.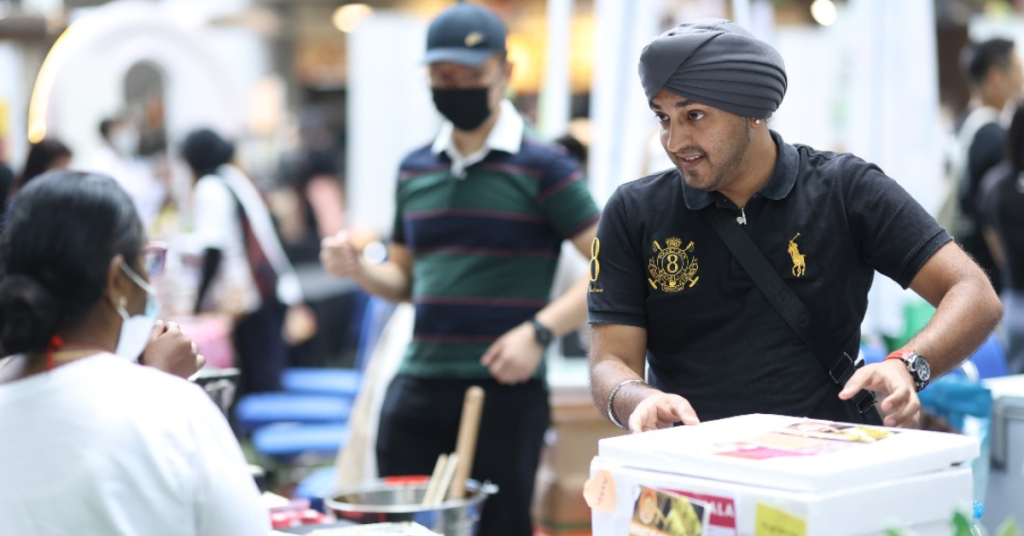 However, he shared that he does have plans to turn Kulfiwala by Rai into more than a side hustle. "But not anytime soon," he added.
The couple are currently focusing their efforts on promoting the brand by participating in bazaars and having flash sales. 
"We would also like to start engaging with local food bloggers and influencers to market this and reach our goal. But at times, this can be very expensive and out of our budget for a small home-based business," he stated.
However, the pair are taking on the challenge in stride, focusing on growing the brand and producing more Malaysian flavours. And in the meantime, they're savouring the opportunity provided by kulfi-making to bond more as a couple.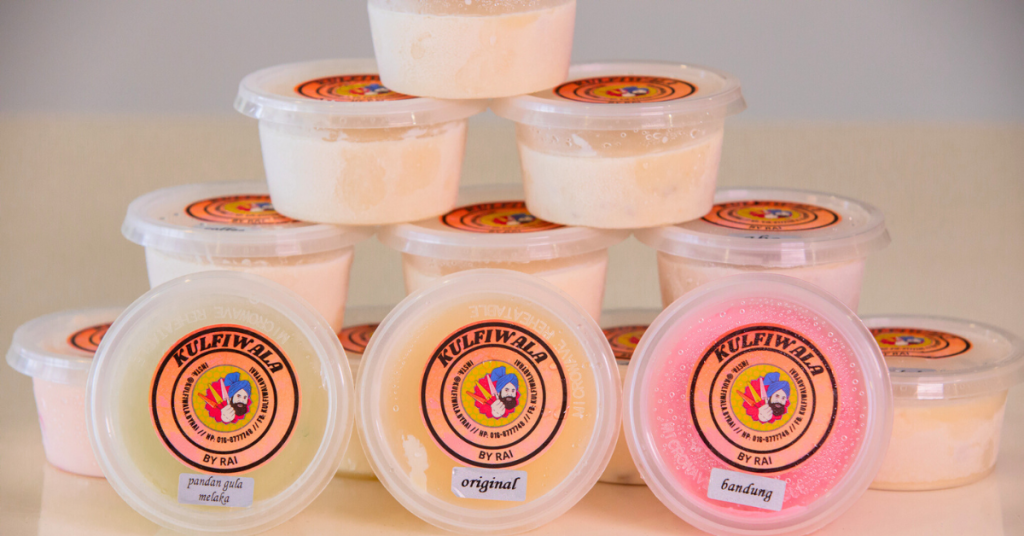 Featured Image Credit: Kulfiwala by Rai