A major milestone that many brands covet and work towards is the opportunity to bring their business onto the global stage.
By expanding to new countries, entrepreneurs are able to increase their customer base, increase their revenue potentials, gain access to global talents and foreign investor opportunities, and enhance their product diversification.
But what are the important factors to consider before taking that first step, and what can you do to go beyond expansion and actually conquer the piece of market you're moving into?
This was answered during the recent Entrepreneurs Summit IV that was organised by NEXEA, where a panel of CEOs with Malaysian companies that have accomplished this feat, along with a representative of MDEC, shared their top tips.
The panel consisted of:
Johary Mustapha (Johary), CEO and founder of Forest Interactive, a telecommunications platform provider operating in over 30 countries
Ahmad Izmir Mujab (Izmir), CEO and Managing Director of Crewstone International, a private equity (PE) management corporation
A. Balasubramaniam (Bala), Director of Digital Export Division at MDEC
The discussion was moderated by Raja Jesrina Arshad (Jesrina), CEO and founder of PurelyB, a local superfoods brand rooted in Malaysian heritage herbs and remedies.
Together, they shared five lessons to take note of based on their personal past experiences.
1. Get validation from the local market before entering
Ask yourself, "Is my product something that customers want?" The same principles still apply when you're bringing the business abroad.
Johary shared that one way to find out is by researching the market and finding out more about local competitors. Knowing that a similar product or service is available in the country is one form of verifying a market.
Another way would be by talking to other industry players or joining trade associations, both in Malaysia and the country you're hoping to enter. Get your insights from people who are already involved in the space.
But another approach of gaining local market validation could be through your own customers.
If you've done business for a couple of years, chances are you probably have the required information needed. Your database would provide a good estimate of the international clients you have and which areas you ship to.
From there, you can decide which country to expand your presence in, which is the route that Jesrina took when expanding PurelyB to America.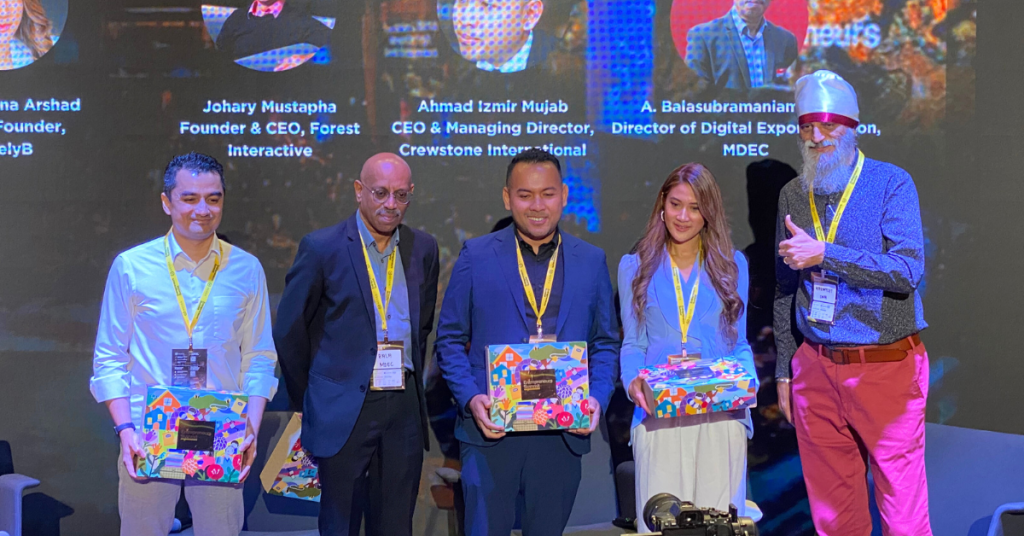 She shared that a lot of times, businesses expand for the sake of expanding and the location is due to ambitious planning. "But we never picked the US because of that. We picked it because it's the second highest country of customers who buy from us and pay double the cost to get it shipped to them."
And what's more interesting is she explained that PurelyB does not advertise to the American market. So her advice is to validate your products before spending any money on the expansion.
2. Find the right local partners to collaborate with
One consensus amongst all the panellists and the moderator is the importance of finding a suitable partner from the local market. This sounds like pretty cliche advice, but it's cliche for a reason.
Speaking from his own experience, Johary shared that Southeast Asia is one of the most difficult regions for businesses to navigate. There are 11 countries with their own cultures, languages, and rules.
And sometimes, the way they conduct business can be vastly different from how it's done at home.
Case in point was when Johary needed an in-betweener to form a partnership in Indonesia with a local company. The Indonesian company didn't want a very direct introduction, and instead sought someone else to bridge the gap.
So Johary enlisted the help of MDEC and Matrade to act as the intermediary. Only then was the Indonesian company more open to dealing with Forest Interactive. "You need to get key local people that you can work with and interconnect with other players in the local market," he emphasised.
Bala explained that when it comes to introductions, it's all about validation.
That's where organisations like MDEC can help startups expand. Having developed partnerships with the relevant local startup ecosystem players overseas, they're able to facilitate better connections for businesses.
This means the process of establishing relationships with other industry players would be shorter and more streamlined.
3. Budget to get burnt, so failure won't hold you back
A more controversial take that Izmir has is that businesses don't actually need aid from local partners or governmental organisations like MDEC to enter a new country's market. It might seem like hasty advice, but Izmir shared that sometimes speed is of the essence.
"I think as entrepreneurs we need to be disruptors, so there's no point in learning the law for months or years," he said. "Do it first and figure out the problems and regulations later because that's the easy part. The hard part is establishing the business."
With that comes a higher possibility of failure as it's entirely based on trial and error. To prepare for that, Izmir explained that companies should budget to get burnt.
Because at the end of the day, "There's no sure way of finding the right partner. You can go through their website and background, and still end up with the wrong partner."
From Johary's experience in Morocco and Nigeria, he found that having someone validate your local partners is also crucial. He shared that the policies and licences in those countries differed depending on which tribes and sects you're in.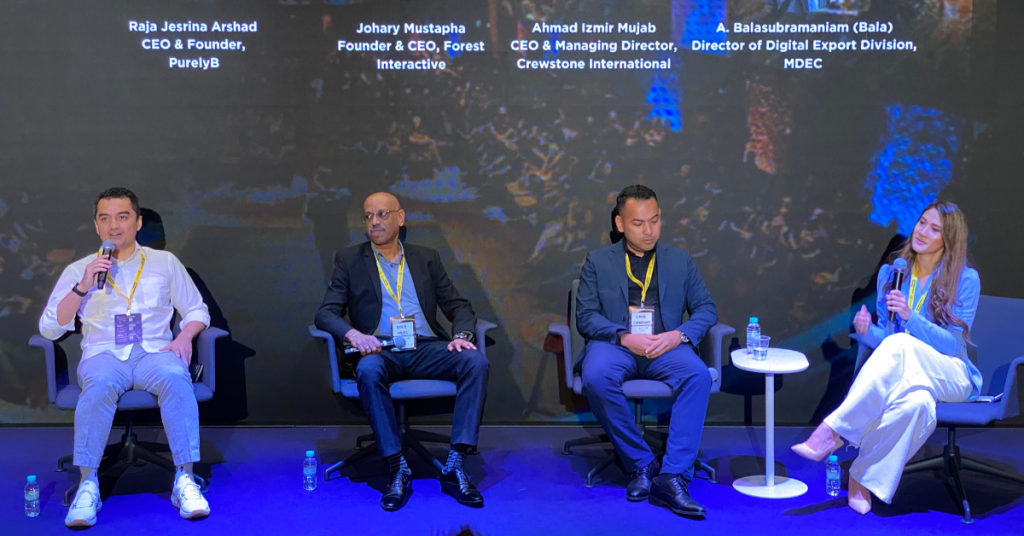 And unfortunately, Johary and Forest Interactive made the mistake of hiring the wrong person from the wrong tribe. This made him realise that interviewing local partners alone is not enough.
"Referrals are very important as well. That saves you a lot of time, because once you hire then it's not so easy to fire," he explained. "The last thing you want is to have the wrong person representing your brand."
4. Sometimes, you just have to fake it until you make it
When Johary and his Forest Interactive team visited the US with MDEC in 2015, he realised a crucial aspect to success is being tactful.
He still recalled that upon landing a deal with Sprint Corporation (an American telecommunications company), the first question they asked him was: "How many days in the year are you going to be here in the US?"
The reason being that whenever this client called, they wanted to know somebody would attend to their issues as soon as possible. The time difference between Malaysia and the US was quite concerning as well.
How Johary worked around this was to fake it till he made it. The founder shared that if clients asked for a meeting in the next few days, he would fly and act as if he's been in the US the whole time.
But of course, Jesrina empathised that not all startups have the luxury of being able to travel at the drop of a hat. So Johary explained that you need to give confidence to potential customers of your capabilities.
Even if you won't be around physically, you have to convince them that you'll be on top of things should they need anything. "There are a lot of strategies to make it work. If you want it bad enough, you can do it," Jesrina stated.
5. Strategically leverage your Malaysian pride
Some might argue that products and services should come first when expanding a business overseas, not nationalism, and Izmir happens to be one of them. "Business is not a place to be patriotic. You need to stay loyal to the money," he stated.
"A lot of Malaysian companies and startups we've talked to are hellbent on getting the Malaysian brand out there. But when you go out there, nobody cares where you're from as long as the product is good."
He believes that businesses should pitch themselves as global citizens that can serve the local market. Though it's important to note that he's coming from the perspective of a PE firm, where he said patriotism plays no value.
Conversely, Johary shared that there are business perks to your roots. By tapping into the Malaysian diaspora, he found that it's much easier to gain validation from local partners.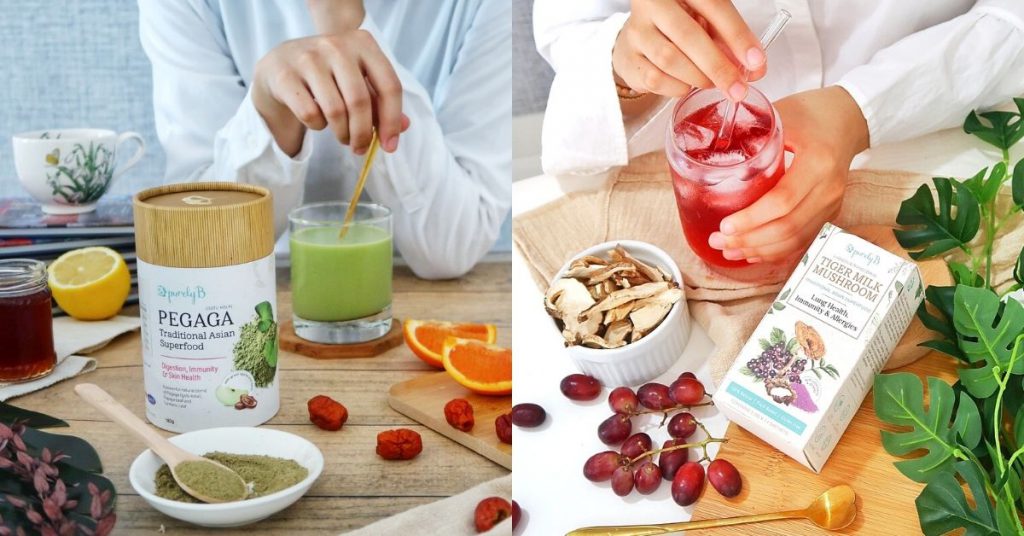 For example, while Forest Interactive was in Dubai, Johary joined the Malaysian business consul. Through the relationships he formed there, he was able to connect with a potential client purely on the basis of coincidentally knowing the right people.
"You might think that you have an interesting product and if you go to customers, they will buy from you. [But] it doesn't work that way. You might have the best product out there, but if there's nobody validating your product, there's no way they're going to decide to go for your service.
"Validation doesn't come easy especially if you're a startup. You need some introductions from people that know them (potential clients) better than you, a stranger."
And in some cases, like that of PurelyB, the products themselves heavily depend on their connection to our Malaysian heritage. So you should figure out which strategy aligns best with your company and stick with it.
Read articles we've written about Malaysian startups here.
Featured Image Credit: Vulcan Post