During the Mid-Autumn Festival, there's one treat that's been a part of the celebration for centuries—mooncakes. According to China Highlights, the custom can be traced back to the Yuan Dynasty, when rebels would send hidden messages to each other through mooncakes.
Nowadays, the festival is a time where families come together to light lanterns, eat mooncakes, and appreciate the round moon. Of course, many businesses have come to capitalise on this practice, selling mooncakes in various flavours and designs.
They're bought with the intention of being personally eaten by the buyer, or sent as a gift to a loved one in celebration of the festival. And this has been an expected phenomenon for the past decade at least.
But while speaking to someone who works at a sales and marketing services platform and prefers to remain anonymous, I learnt that it's not all sunshine and rainbows for B2B mooncake sellers this year.
According to Jane (their chosen alias), out of three mooncakes sellers, only one of them managed to breakeven. "The sales were very bad on our side," Jane shared. "We see that people don't buy like they used to."
For context, the ecommerce management company that Jane is employed at has been around for about six years. But the brand only started selling mooncakes this year. In general, Jane found that the sales for gifting itself dropped by 60% compared to the past year.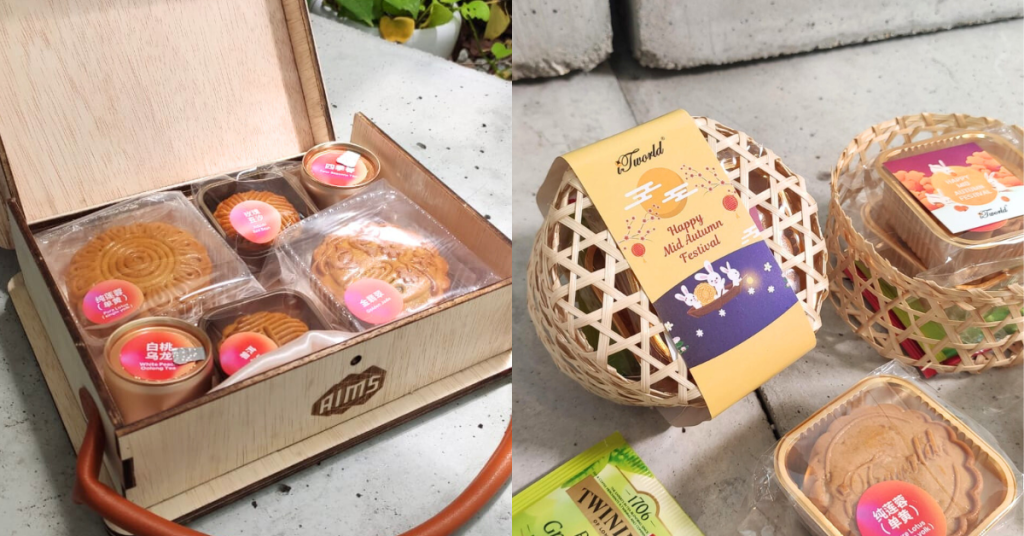 On a larger scale, Jane sees this happening towards other mooncake vendors as well.
Sharing with Vulcan Post, Jane noticed that some notable grocery store chains seem to be feeling the effects of this as well.
From Jane's observations, they found that some of the grocery store chains began selling mooncakes at a high discount rate much earlier than usual. By doing so, in Jane's opinion, it signalled that the market for mooncakes is facing a downturn.
"You can imagine how bad it is. People won't go to such drastic steps if it's not that serious," Jane stated.
Yet, this doesn't seem to be the case with all mooncake sellers
To investigate their claims, we reached out to numerous mooncake sellers liaising with B2B and B2C customers. However, the entrepreneurs that got back to us were dealing mostly on the B2C end, namely:
Richard Moh, the Marketing Lead of Yippii Gift (an online cake store)
May, the founder of Bake Story (a home-based bakery focusing on festive treats, with customers like Amazon)
Yusuf Pasha, the co-founder and "Lead Dough Puncher" of By Yusuf (a self-taught home baker focusing on halal mooncakes)
With one exception being Yong Lin, the Managing Director of Kravve, whose brand primarily focuses on the B2B market. Some of their clients include Sunway, Volvo, Petronas, and Intel.
And yet, they all agreed that this year's sales either stayed steady or actually increased from previous years.
Speaking to Vulcan Post, Richard shared that Yippii Gift initially planned to sell 3,000 mooncakes, but actually delivered around 10,000. In turn, this led to a higher sales rate compared to previous years.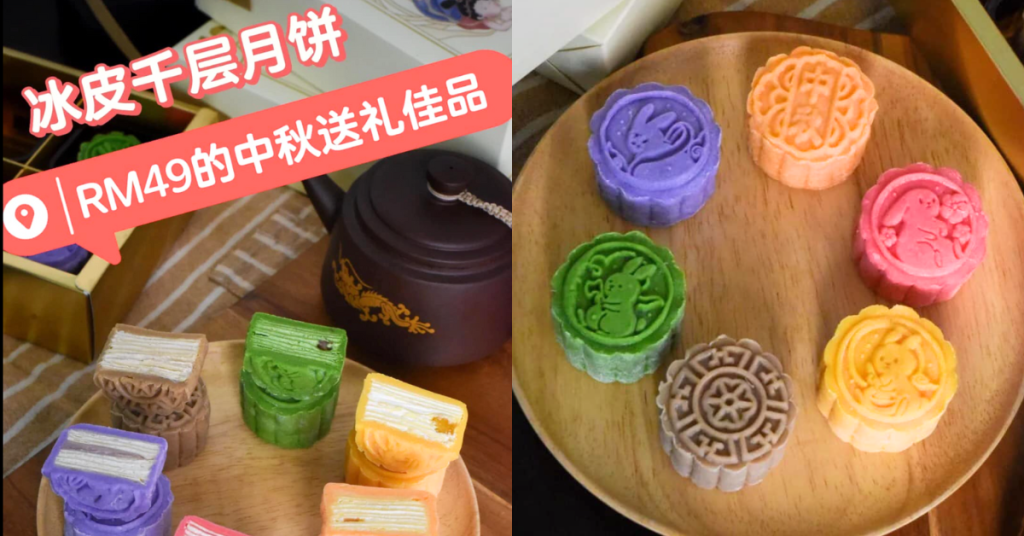 Although this came from a mix of orders from both B2B and B2C customers, the majority of sales came from the latter. And it would have been much more if the brand had not stopped customers from purchasing.
"We closed out orders about two weeks before the festival due to a shortage of boxes on our end," Richard said. He credited this partly to the brand's deviation from the norm. Instead of traditional mooncakes, Yippii Gift sells mille crepe mooncakes.
Similarly, Yusuf offers more modern mooncakes. Last year, he started the home-based business with snowskin mooncakes that had fillings like custard with blueberries and black beans with chocolate.
That said, he's expanded the "By Yusuf" catalogue to include traditional mooncakes as well this year. And he shared that sales have increased compared to the previous year.
At the same time, Yong Lin explained that Kravve's focus on creating authentically traditional mooncakes has also caused an increase in this year's sales. Whereas May, who has been selling homemade traditional and Shanghai mooncakes for six years, confided to us that her sales have remained the same as last year's. 
It's interesting to note that none of these brands reported a decline in sales. So it seems that the kind of mooncakes being sold don't play a large role in why some mooncake sellers struggle compared to others.
A greater focus on customisation and quality assurance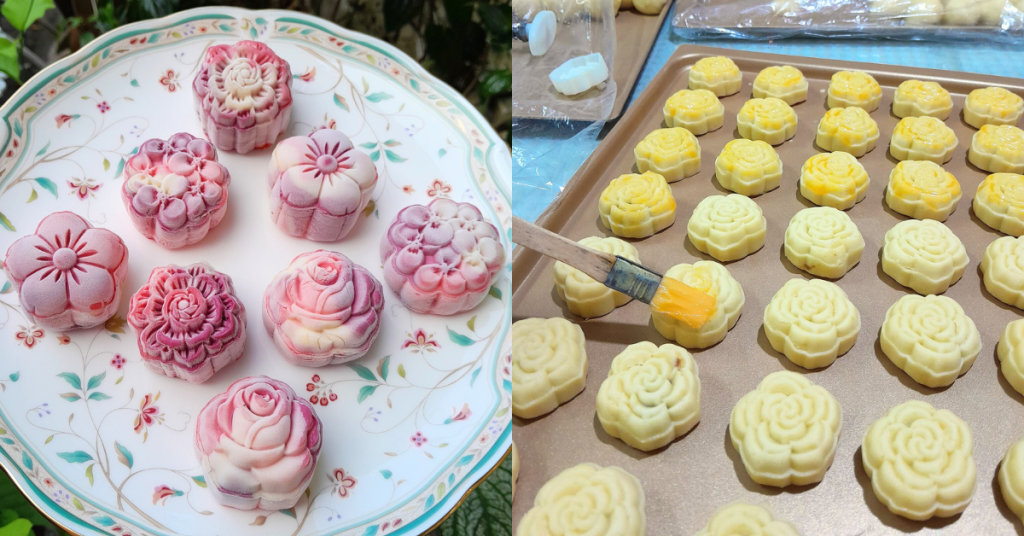 Speaking candidly to us, Yusuf shared that more and more customers are opting to get their mooncakes from small scale entrepreneurs. One of the key reasons is that buying non-mass produced mooncakes allows a certain level of customisation.
For example, customers are able to personalise the mooncake's design, packaging, and even flavours.
Then there's the question of the quality of ingredients and recipes. Yong Lin explained that in Kravve's case, they follow the traditional way of cooking caramel.
"Maltose, sugar, and secret spices are hand-cooked over the stove for seven hours into a caramel. [It is] then aged for two to three years to develop its signature golden colour and flavours. No factory will ever do that anymore," he stated.
And in Yusuf's position, seeing as his target market are Muslim customers, it provides them with peace of mind when purchasing from another fellow Muslim entrepreneur.
"I don't use ready-made pastes. I make my own from scratch, so it's less sweet [and has] no artificial flavours," he explained. "Here, Muslim customers are very sensitive (to halalness). So I hand-pick all ingredients to assure all of them and myself too."
Adjusting business strategies to purchasing behaviours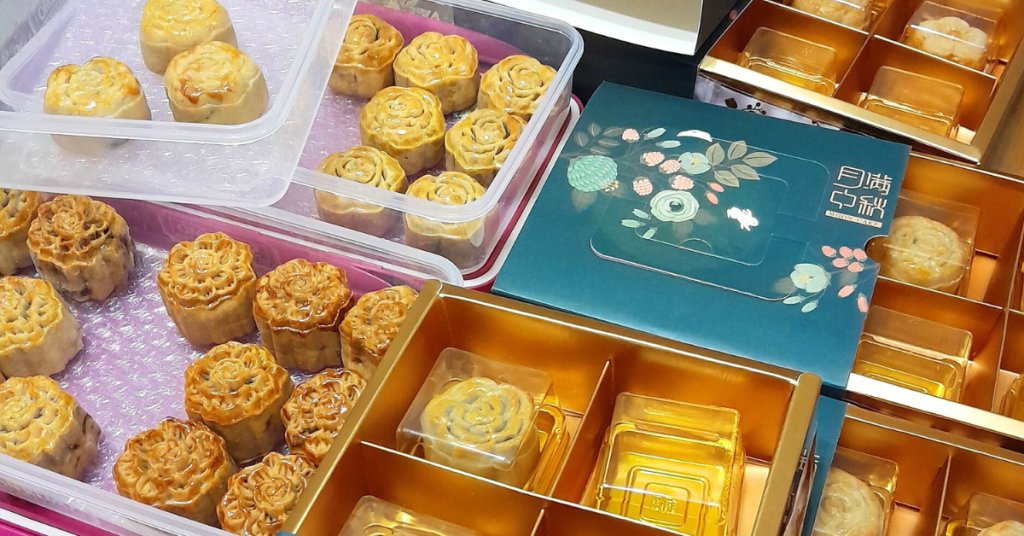 While speaking to us, all five of the mooncake sellers we interviewed agreed that the public interest in the Mid-Autumn Festival has gone down in recent years. This is partly because of a decrease in customers' spending power. With that came a need for customers to shift their focus on more important holidays.
To elaborate, there are a couple of festivals that the Chinese population in Malaysia celebrate, such as Chinese New Year, Dragon Boat Festival, Qingmin Festival, and Mid-Autumn Festival.
May shared that with decreased spending power, she's noticed that customers typically choose to celebrate one festival more than another. And in most cases, this means Chinese New Year is prioritised over others, including the Mid-Autumn Festival.
And at the same time, the price of mooncakes has been steadily climbing alongside the cost of ingredients.
So to make it more feasible for customers to purchase, May explained that she's reduced her gift boxes from having six mooncakes to four mooncakes. However, the price also dropped from RM46 to RM38.
"You have to consider their buying power," she stated. "It may be cheaper and lesser in quantity, but it reaches their objectives of gifting to loved ones. If prices increase, then customers would probably cut down their budget, from maybe 10 boxes to five boxes."
Yippii Gifts takes a slightly different approach to achieve the same results.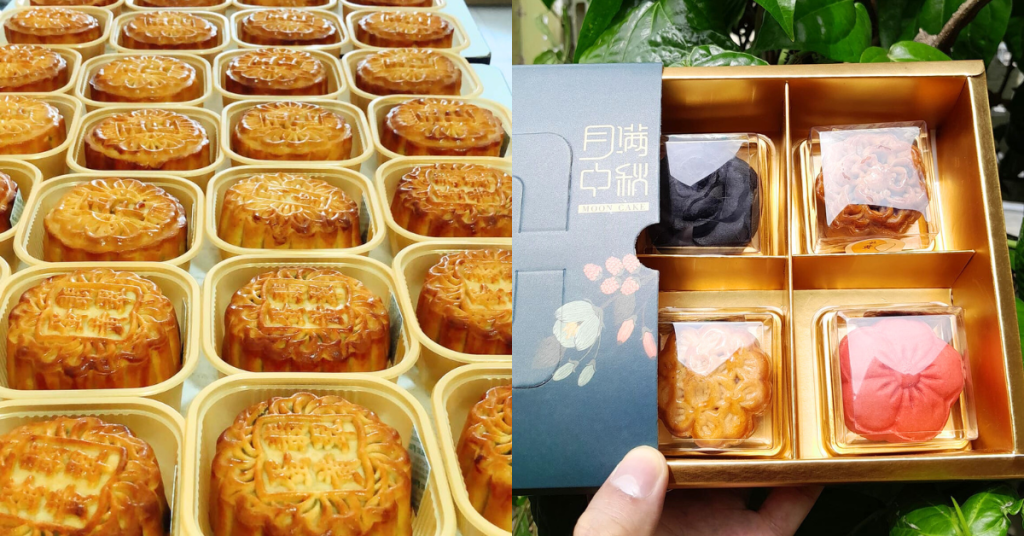 For example, in August, they sold only single boxes at an early bird price of RM49. In September, they raised the prices of single boxes to RM69, but included a bundle discount (Buy 4 Free 1).
Richard also emphasised that the brand avoids using the term "discounts". Rather, they provide the option of "Buy X, Free Y". This is because it's easier for customers to know the value they're getting. 
So…is there still market demand for mooncakes in Malaysia?
Yes. All of the sellers agree that there is still a market for it. The Mid-Autumn Festival is an ancient cultural celebration that won't just disappear in our lifetimes.
But businesses need to be tactful in how they approach customers. With more and more home-based brands popping up, the market is getting more fragmented.
So as with all other industries, brands need to focus on their product and service offerings, including tailoring their offerings to meet customer needs. This doesn't mean fancy ads, but as Richard put it, "Execute where it matters most for customers."
Read articles we've written about Malaysian startups here.
Featured Image Credit: Bake Story / Kravve / Yusuf Pasha