The "valley of death" is a common term that you've probably heard in the startup world. It's what venture capitalists (VCs) refer to when talking about the early stages where business would just be burning cash. In other words, businesses would be struggling to cover the negative cash flow.
And according to NEXEA's own statistics, 20% of companies fail within their first year of business, whereas 50% of companies fail within the first five years.
To overcome this, businesses would typically need to ensure that there's sufficient financial runway, focus on product-market fit, and pay mind to having the right support system.
It sounds simple enough on the surface, but let's break it down with real life examples, as shared by three Malaysian CEOs during NEXEA's Entrepreneurs Summit IV that happened on October 17, 2023:
Andrew Chee, CEO and founder of RunningMen Catering (RunningMen), a corporate catering service in the Klang Valley
Shermaine, CEO and co-founder of Cult Creative, a job portal for creatives
Mohandeep Singh, founder and CEO of Agiliux Cloud Insurance, a cloud-based insurance software developer
1. Don't aim to be a unicorn, be a cockroach instead
Throughout the whole session, all three CEOs shared one key thing in common—they're cockroaches. And no, that's not meant to be an insult in any way. Instead, it's quite the opposite.
You see, cockroaches are resilient and adaptable, which plays a large part in how a startup survives the valley of death. For example, Andrew shared that RunningMen had a "near death" experience at least three times. But the team was persistent in their efforts to keep trying.
"We figured that a business only fails when all the founders decide to give up on it. So I realised that it doesn't matter what we do today. It matters what you provide to your users and your community."
2. Build your operational structure around functions, not names
A business is only able to run for as long as it's bringing in money. Your intentions could be noble pursuits, but you still need revenue to roll over into the business.
However, where do you go once the money trail starts running dry? You go back to the basics and make the necessary changes.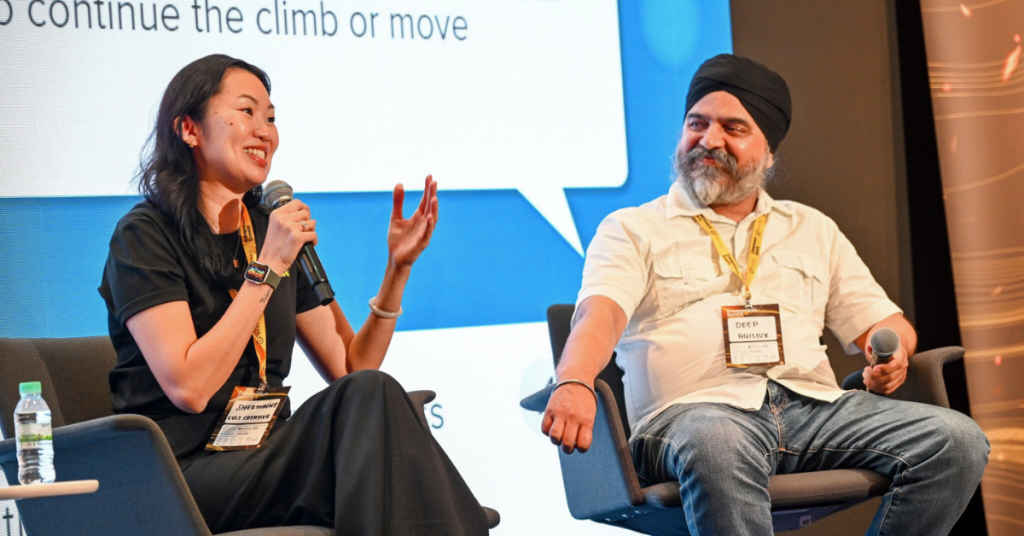 When Cult Creative only had two months of runway left, Shermaine shared the two tough calls that her team made—letting go of the tech team and restructuring everybody's roles. The main reason behind this was to tighten up and ensure that the team were sales and customer focused first.
"It's identifying the operations, realising what their function and scope is, and then filling in [the] gaps. It's no longer Shermaine Wong, CEO, does this. [As] CEO, this is my list. If anything happens to me, the team can understand the ops. So building operations around functions first [is] very important," the co-founder shared.
It may take some time for the team to get used to it, but as a leader, your role is to make those tough calls to make the business viable in the long run.
3. Realise product-market fit as soon as possible
When you start a business, it's to solve a specific pain point in people's lives. But at the same time, what you envision for your brand may not always be what's best for it. For example, RunningMen initially started out as a B2C food delivery business.
It was quite successful, with Andrew sharing that they were able to generate around RM30,000 in revenue on a monthly basis. But as the brand grew into a general delivery platform, the RunningMen team slowly realised that the B2C food delivery business was very manpower intensive with a high cost.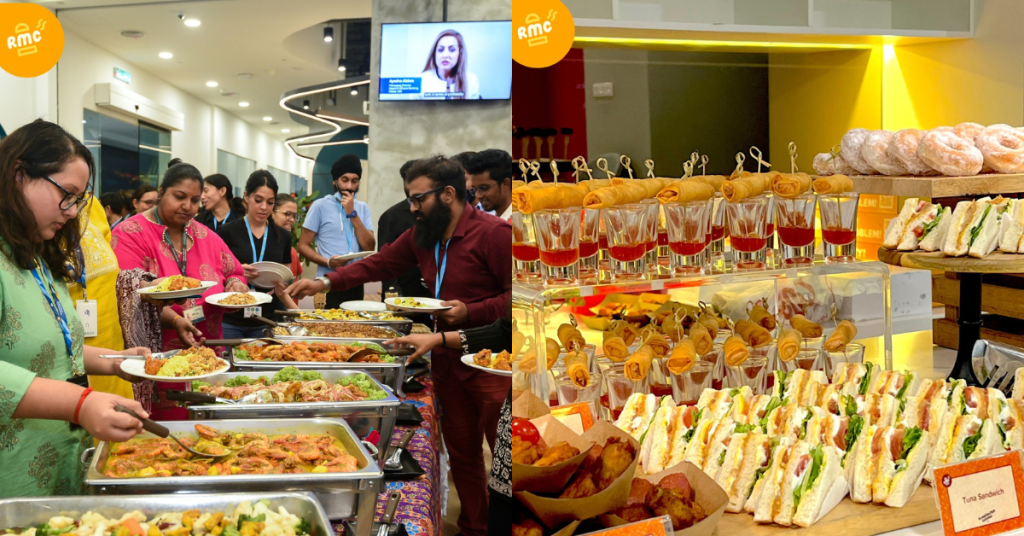 Not long after, they received a corporate client who began ordering more and more from them. And that's when it hit them. Corporate catering was a smarter way for RunningMen to do business and make money.
It meant losing the brand's title as a tech startup, but Andrew and his team decided it was worth the change. "Why not deploy the value that our clients want and generate true profit from there?" he shared. So although they had spent around RM150,000 building the delivery app, the team chose to focus on their product-market fit.
4. Make use of your existing database when making changes
Sometimes, you may be at a loss on how to change your business strategy or model. This is especially difficult when your original intention for your business ends up not working out the way you envisioned.
But it's important to note that when brainstorming this time, you're not going in as blindly as before. Regardless of how long you've been in business, there would surely be some user data you've collected. So it's all about how you choose to make use of it.
For example, when the pandemic happened, Cult Creative realised that all the money pumped into building the tech startup didn't cause product-led growth. Rather, revenue was stagnant and they were slowly losing runway.
So instead of flogging a dead horse, the Cult Creative team explored new ideas to push the brand forward. Looking back at their data, they realised that many companies were hiring content creators for TikTok and Instagram. At the same time, many of their Gen Z users within Southeast Asia were generalists.
"We talked to them and they did not want to go deep into their specific fields," Shermained explained. "A lot of them were video editors, but you see that they're all social media influencers on the side." This helped Cult Creative to come up with its new business model—a B2B subscription service matching influencers to brands.
6. Pay more attention to your sale cycle & act accordingly
A lot of times, it's easy to get caught up in the joy of finalising new business deals. After all, your team most likely worked long and hard to get the other party to sign on.
But it's important to remember that a deal doesn't equate to immediate cash flow. And as such, you shouldn't be too quick to make arrangements on how it should be spent.
Speaking from experience, Mohandeep shared that each market has different sale cycles. Previously, his businesses were in less regulated markets, but that's not the case with his current venture (Agiliux Cloud Insurance).
And one of the biggest changes from this shift was the sales cycle. Instead of being able to sell within days or weeks, now it could take six or nine months. "The last three years, my biggest sales cycle has been two years and two months."
He pointed out that this is why you have to be wary of your estimations on when the money is coming in. Otherwise, you may be spending money that won't be replenished soon.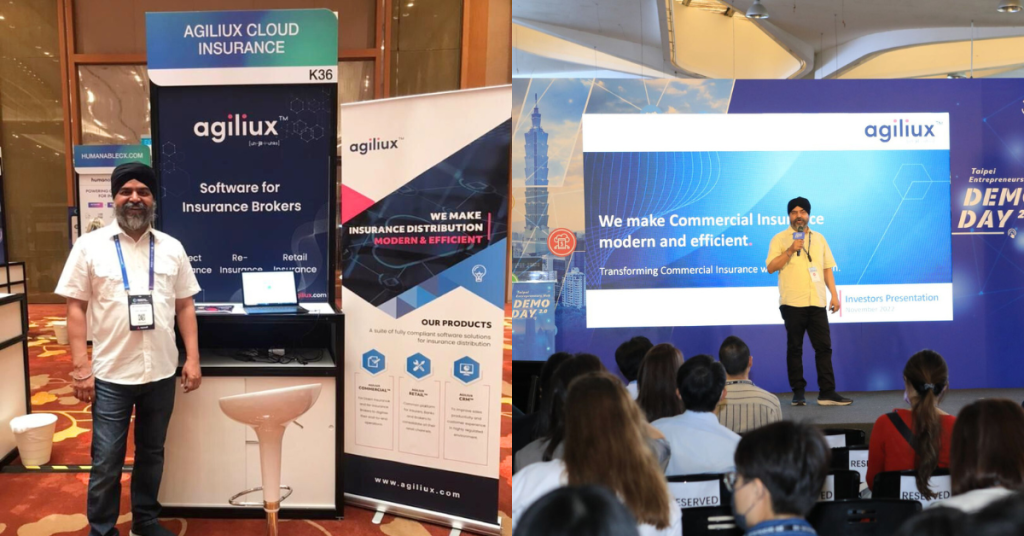 6. You are only as strong as your support system
It's undeniable that entrepreneurship is not for the faint of heart. You have to be daring to take big risks that may or may not turn out successful. At the same time, not everyone would understand the journey of leading a startup through its infancy.
Aside from family (as Mohandeep pointed out), it also pays to network with others in the startup ecosystem. During one of Cult Creative's darkest times following the unexpected passing of their co-founder Manisha, Shermaine explained that it was NEXEA's Entrepreneur Programme that helped her through it.
"In the group of other CEOs and founders, they were the 'objective Shermaines'. They're clear headed and they're telling me that 'this is what's not working out' and 'this is it'. They actually guided me out of it," she shared.
So she encouraged others to find a group of people and founders that will champion and steer you objectively and rationally when things are very clouded.
7. Be realistic with what your business needs, even if it means a break
Every startup must grow, and funds will be needed for that. Some, like RunningMen, look for external sources of funding.
When Andrew realised he needed to pump extra funds to grow RunningMen, he took the chance and joined an accelerator programme. "This is how I got my first funding back then," he explained.
But sometimes that may not work out, and your startup risks running itself dry just to chase growth.
Mohandeep encouraged, "If you don't have money anymore to do that, then take a job somewhere and come back again." In his view, the business is not only about yourself but your family as well, and it cannot run on just pure optimism.
So you have to do what's necessary to ensure the business is in a financially feasible position before proceeding, even if that means putting the project on hold for the time being.
Read articles we've written about Malaysian startups here.
Featured Image Credit: Vulcan Post