I almost didn't want to write this article. Let me explain.
Walking across the Kampung Jawa bridge, which is also named the Ghost Bridge or 鬼门关 due to legends associated with the Japanese occupation (or so my father tells me), I made my way towards my destination that afternoon—Sin Hiap Hin.
For those who have visited Melaka, Sin Hiap Hin will no doubt be one of those unique places to visit recommended by online portals, influencers, or even friends. After all, its history spans over a century, which has attracted many media portals and content creators alike to write about it.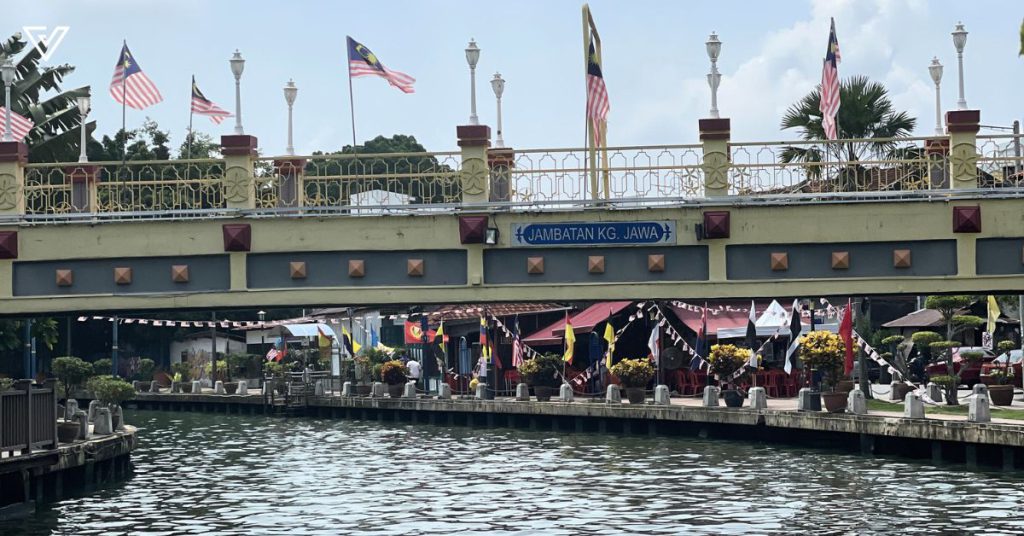 Just look up Sin Hiap Hin and you'll be flooded with endless videos featuring the Lee Lian Suan, the woman who is currently running the place.
But it's not just the fact that her story has already been told that I hesitated writing this.
The doors were mostly closed when I walked down the empty streets towards Sin Hiap Hin, and I worried that it might've been closed. But as I approached the storefront, the familiar face I've seen in all those videos showed up. I smiled at the auntie, she smiled at me, and I followed her into the shop quietly.
There was a tourist couple already sitting there, so I joined them at the bar. Before me was a cabinet full of liquor. There was also a "no photography" sign that… not a lot of Google reviewers seem to respect.
Although I'm from Melaka myself, it was my very first time in this iconic establishment, so I was at a bit of a loss when it came to ordering. Looking to my side for inspiration, I noted that the couple was nursing some rather heavy-duty drinks that I doubted I would enjoy as much.
After getting a recommendation from Auntie Lee, I was presented with some Kokus, a locally made lychee-flavoured vodka.
Perhaps I looked like I didn't take my alcohol very well, so she encouraged me to enjoy the drink with some lemon Haus Boom which I readily took. Funnily enough, I couldn't manage to twist the cap right, so Auntie Lee, ever-so strong, had to open it for me. She also offered me a little metal bowl of ice cubes to curb the afternoon heat.
In any case, I doubt that most people come all the way to Sin Hiap Hin for their Kokus and Haus Boom concoction (though I might). While some may truly come to enjoy wines and liquor that are harder to come by, I'm pretty sure it's more about the history of the place, and perhaps for Auntie Lee's calm hospitality.
Becoming a mainstay in Melaka
While Auntie Lee has been tending the bar for years now, she actually married into the family. Her husband's great grandfather had been the founder of the establishment.
It's said that Sin Hiap Hin used to be some opium den, and that the area use to offer many other vices, being home to brothels and gambling dens alike. Accounts online say that the European officials would show up there, as did Japanese soldiers, or local fishermen.
So, back to why I didn't want to write this.
A couple of sips in, I began asking about how business has been. Things have been quiet (obviously, I thought, recalling the empty streets I've encountered the whole day), and in fact have been quiet since the pandemic.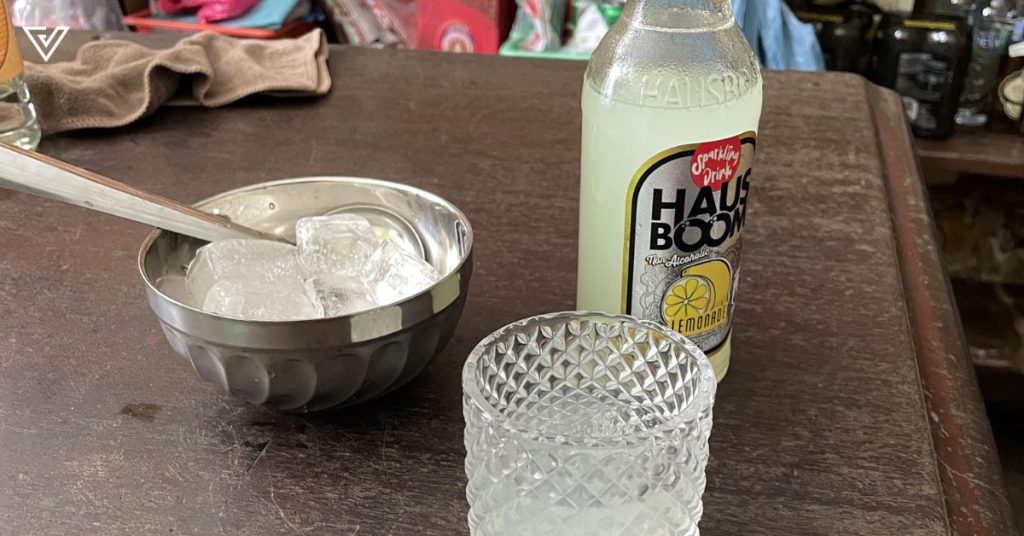 The couple next to me joined in on the conversation, quipping that Auntie must be just running the business for fun now, as more of a pastime than anything. Auntie Lee agreed, though I'm not sure whether that was just to appease us.
However, she did share that she doesn't want Sin Hiap Hin to be busy, as that would just make things harder. (While it's quiet on weekdays, she did say that it gets busier on weekends).
And there lies the roots of my hesitance. I feared that an article would just make things a little difficult more for Auntie Lee.
But maybe I'm overestimating my influence here—Sin Hiap Hin has been around for much longer than I have, after all.
As speakeasies and hotel bars become more commonplace in Melaka, especially along the Melaka River, I am afraid of things like Sin Hiap Hin becoming obsolete. I worry for histories and cultures being lost to the passage of time.  
So, in a way, I am grateful for Sin Hiap Hin's status as a tourist attraction of sorts, even if some see it as some form of gentrification.
Passing on the baton?
Over a decade ago in 2012, a blogger by the name of Robyn reported that Auntie Lee told them they'd probably sell the house eventually.
Asking Auntie about her succession plans now, she mentioned the possibility of it being taken over by her son, who, if I understood the Mandarin correctly, is currently working in logistics. She didn't look stressed about what will happen to the shop.
Other than serving guests like me, it seems that Sin Hiap Hin is also a reliable supplier of local liquors like the Kokus I enjoyed as well as a Melaka rice wine known as Samsu.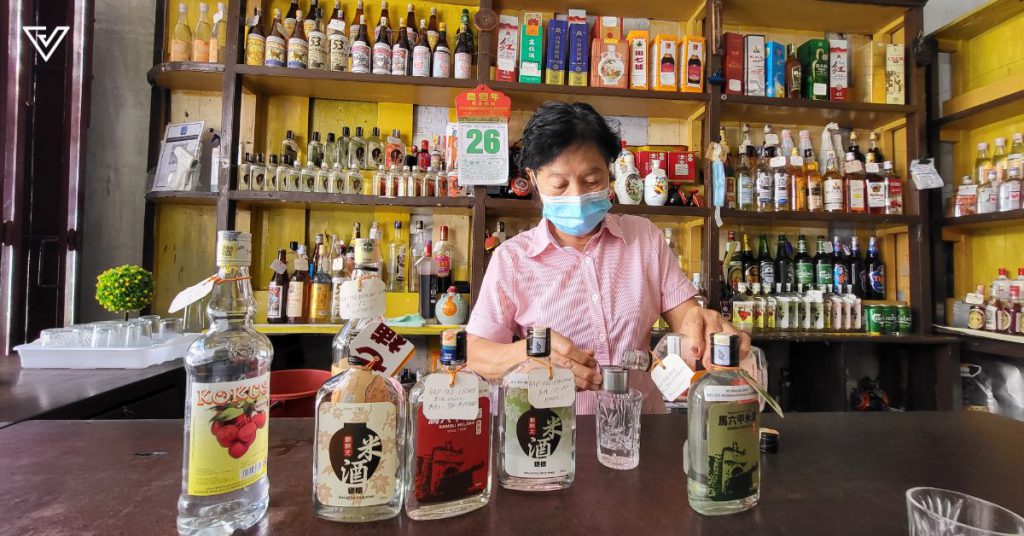 When I visited Fei Coffee, an omakase coffee bar in Melaka, the owners had told me they got their Kokus supply from Sin Hiap Hin themselves. While it can be obtained online, nothing beats being able to easily buy some from the neighbourhood.
Hearing this story made me remember that Sin Hiap Hin is more than some legendary living history, but rather a part of something bigger. It's a part of the neighbourhood, and a part of the rich, painful, incomprehensibly complex makeup of Melaka.
I promise you, there are many shops around that carry history just as rich. Maybe they just haven't been found yet or written about ad nauseum.
As I sipped on my cocktail of lychee vodka and lemon sparkling juice, I wondered how much that old timber bar has witnessed, and how much more it will witness.
Next to me, the man enjoyed his assortment of beverages. The woman flipped through a newspaper. Auntie sat quietly in front of us. I snacked on peanuts she gave to me, free of charge.
None of us spoke to each other, but I felt the most at peace there than I have in a while.
"When I retire, I'm going to move here to Melaka," the man mused at some point.
Hopefully, by then, Sin Hiap Hin will be around by then.
Read other articles we've written about businesses in Melaka here.