Recently, there's been a lot of discourse surrounding the homegrown tech-driven coffee chain, ZUS Coffee.
A Redditor had posted on October 30, 2023, with the caption, "ZUS Coffee disassociating itself from the Greek God Zeus and claiming its logo is the face of Kaldi, a goat herder". The following image was attached: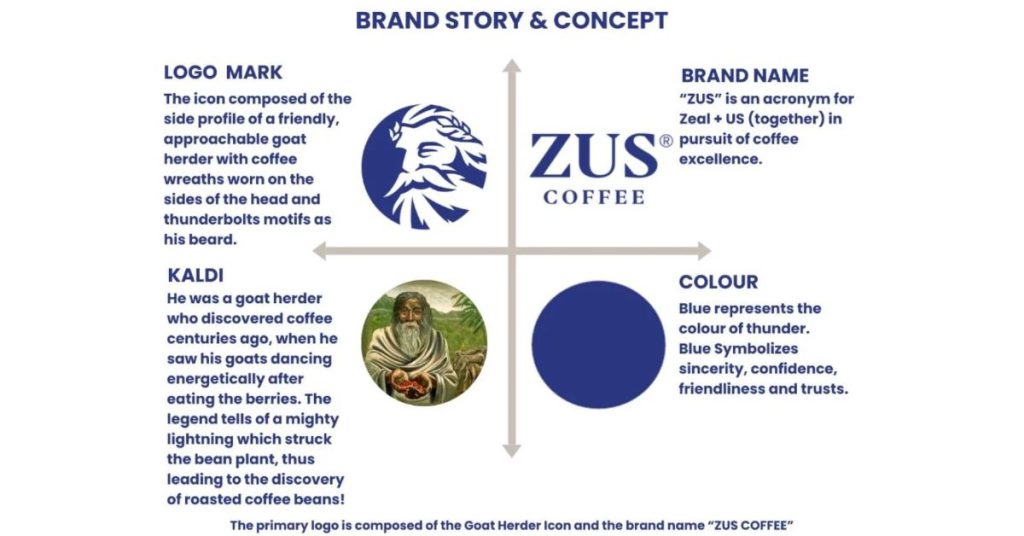 This post has garnered over 500 comments and over 1,000 upvotes.
The Reddit thread has gone somewhat viral on other platforms like Twitter too, with many Malaysian netizens throwing in their two cents.
Between these platforms, a number of commenters seem to believe this is ZUS Coffee retroactively changing their brand story, as many thought ZUS' name and logo were an allusion to a Greek mythological character, Zeus.
Amongst all the Reddit comments, the top one is from a user that claims that their friend who works there said the name comes from the hero Zeus from popular video game DOTA 2.
"This is such a funny ret-con lol," the commenter continued. Ret-con, short for retroactive continuity, is a literary device where revisions or new information is given to provide a different interpretation on a previously described event, usually in fictional works.
Amidst all this speculation, we decided to turn to the source itself and ask ZUS Coffee exactly where their name comes from, and what it means.
Yes, the goatherder origin is true
Reaching out to ZUS Coffee, we were given a rundown on how the name and logo came to be.
The team shared: "ZUS Coffee's name comes from a blend of 'ZEAL' and 'US', representing the founders' enthusiasm and ambition."
Zeal means great energy, eagerness, or enthusiasm.
They continued, "This zeal underpins our mission to transform specialty coffee into 'a Necessity, not a Luxury', our guiding principle."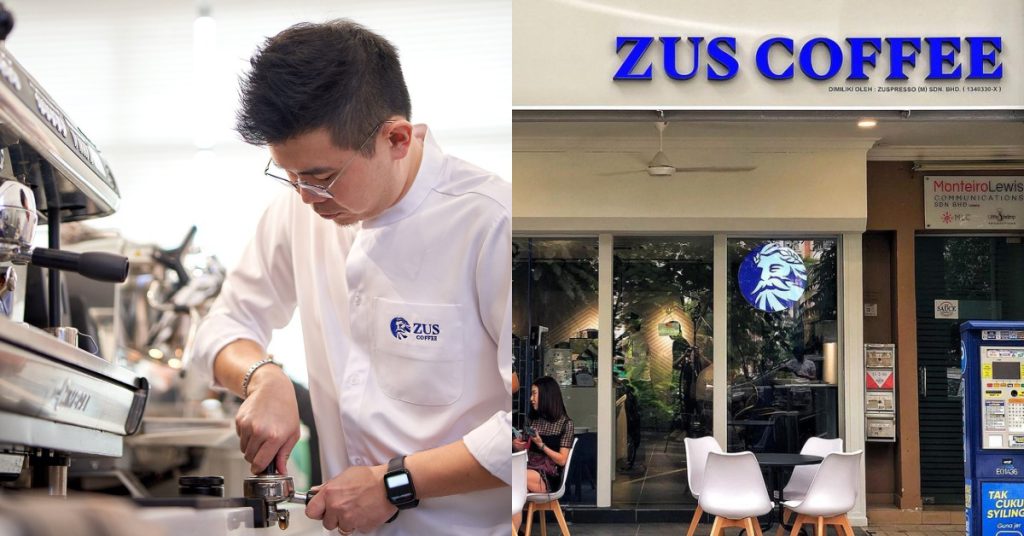 From what we could find, this explanation is one that the team has given since 2022. Prior to that, a 2021 Twitter thread about the brand also clarified that "ZUS Coffee would like to avoid being associated with Zeus in the Greek myth", meaning the brand's stance has been this way since then, if not longer.
As for the logo and brand story, the ZUS Coffee team has confirmed that the image circulated on Reddit is indeed true.
"Our logo draws inspiration from the legendary tale of Kaldi, the goatherd, who is said to have discovered coffee berries," the team told Vulcan Post.
Personally, I've encountered coffee businesses who adopted the Kaldi name too, so I know this is a well-known legend.
For those who've never heard about this character, Kaldi is an Arab Ethiopian goatherd said to have discovered the coffee plant around 850 CE after noticing his goats nibbling on the red berries then becoming energetic.
"This is a nod to the respect we have for coffee's rich history, but beyond just respect, it is our dream to continue this legacy," they explained. "We see ourselves as an ongoing chapter in the evolving story of coffee—where tradition meets innovation."
Responses to the speculation
When asked about whether ZUS Coffee has caught wind of their brand name and logo being discussed online, the team shared that they have been aware of it, and were surprised by its recent viral spread, since it has been a part of their identity since the beginning.
"We're grateful for this unexpected attention, as it helps more people understand and connect with our brand," they added.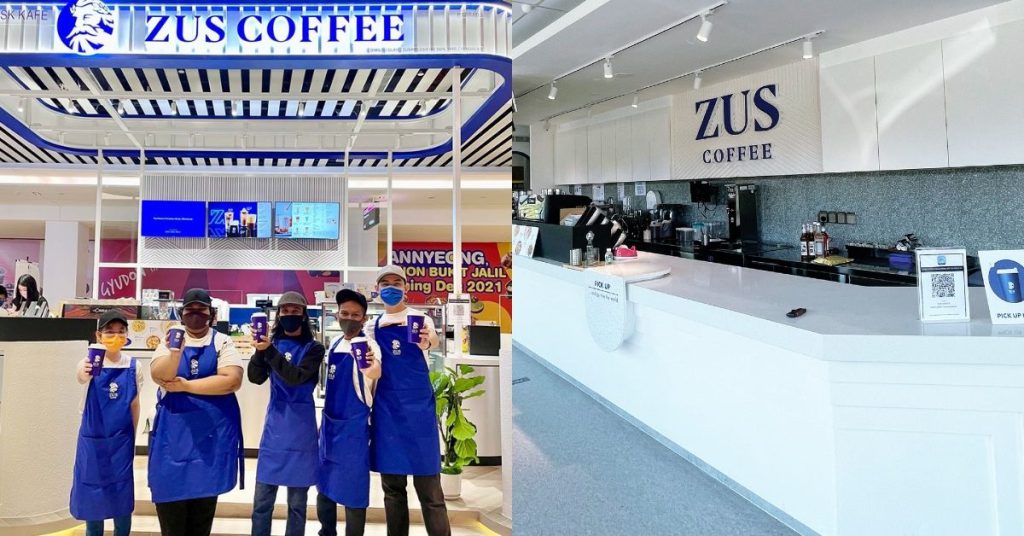 While the recent virality has been helpful in terms of educating the public about the origins of ZUS Coffee's name and logo, they have also given rise to rumours and speculations being thrown around.
"While we appreciate the community's creativity in interpreting our brand story, we would like to affirm that our brand has always been 100% Buatan Malaysia, and we are always committed to upholding the strict standards of the halal certification by JAKIM."
"While we welcome different perspectives, we will always remain focused on our core values and origins."
In fact, the team said that they've anticipated these sorts of discussions as a part of their growth, and that these happenings actually help them understand their community better.
A product of Malaysia
There's no doubt that ZUS Coffee has already cemented themselves as a well-known brand in Malaysia. Its blue and white colours and monosyllabic name is one that coffee drinkers will definitely recognise.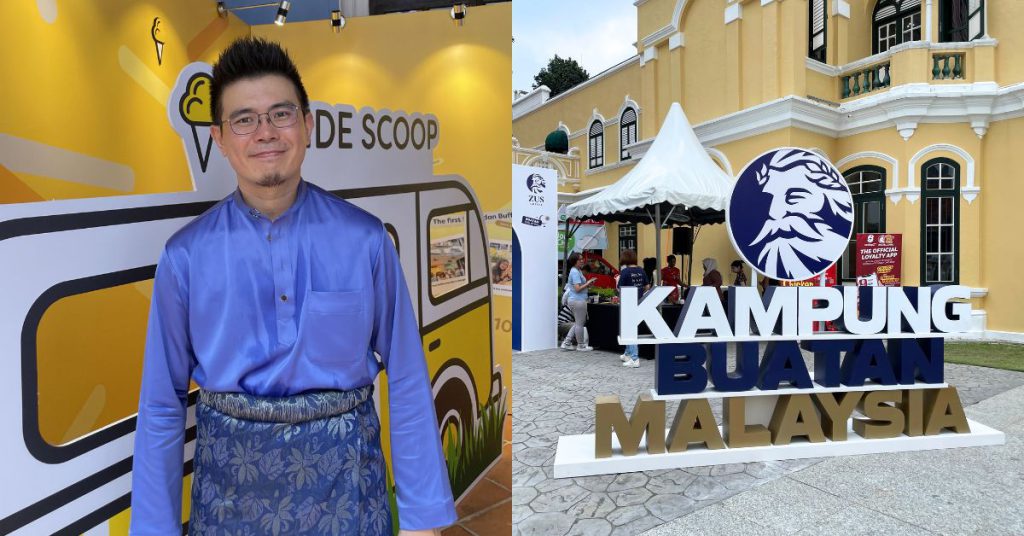 As such, there aren't any drastic considerations to change the brand's name or logo. Rather, ZUS Coffee will steadfastly continue with business as usual, believing the discourse around the brand on social platforms have already shed much light on their identity and values.
Asking the team to share insights on how other local businesses may mitigate branding issues, they said:
"To fellow Buatan Malaysia friends and businesses: always stay true to your identity! It's natural for differences in opinions to arise, but staying committed to your mission and vision is key. Let your core values and vision guide you."
Ultimately, a rose is a rose, by any other name. Regardless of where ZUS Coffee's name comes from, what matters more now is how they will grow going forward.
Read other articles we've written about ZUS Coffee here.
Read other articles we've written about Malaysian startups here.
Featured Image Credit: ZUS Coffee