Bespoke Habitat, a Singaporean property management company and co-living startup, has expanded to Malaysia with the launch of its new co-living apartments in Johor Bahru. 
For context, co-living is a form of communal living where each resident gets a private bedroom in a furnished home with shared common areas.
Situated near Mid Valley Southkey, the 200 apartment units are designed to meet the needs of working professionals. Each unit is complete with functional living areas, fully equipped kitchens, and private bedrooms.
The apartments also come with a range of amenities including high-speed Wi-Fi, on-site laundry facilities, concierge customer care service, and weekly cleaning. 
One key group that Bespoke Habitat is targeting to accommodate is those performing daily cross-border commutes between Johor Bahru and Singapore for work.
As such, the co-living apartments are located in close proximity to the Customs, Immigration, and Quarantine (CIQ) checkpoint. To aid residents further, Bespoke Habitat also provides daily transportation services to facilitate the travel.
Speaking to Vulcan Post, Ernee Ong (Bespoke Habitat's co-founder) shared that the idea came about during the pandemic, when many Malaysians were left to choose between staying in either Singapore or Johor during the Movement Control Order (MCO) period.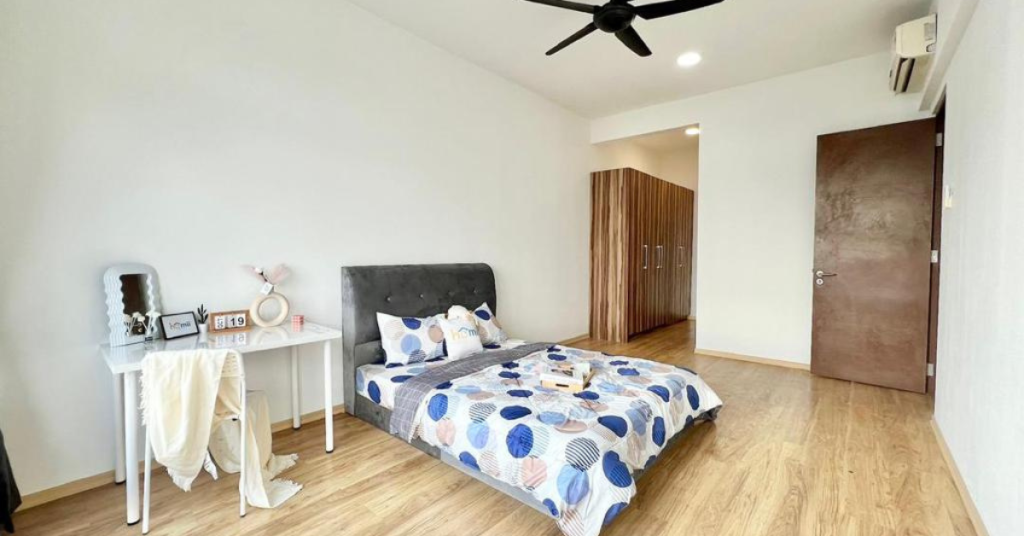 But as the markets began opening up again, the brand observed that many Malaysians who had stayed in Johor started moving back to Singapore. This revealed to them a growing demand for support and accommodations in Johor.
"Additionally, we noticed a significant number of Malaysians, from regions outside of Johor, such as Perak and Penang, who desired to work in Singapore but preferred not to reside in Singapore."
In terms of cost, Ernee explained that Bespoke Habitat's co-living apartments are more affordable compared to renting a room elsewhere. A core reason for this is because the brand works directly with property developers.
By doing so, the brand enhances its ability to provide cost-effective accommodation solutions in the long term. Currently, the rental rates for a room is between RM800 to RM1,400 depending on size and ensuite facilities. 
Bespoke Habitat is working with agents to engage with potential tenants for its co-living space.
But are co-living spaces still in demand?
Ernee shared that in Bespoke Habitat's four years of experience as a co-living startup, he wouldn't say it's less popular now than before.
"Unless one has a substantial budget for a private studio, co-living often remains the best alternative, offering shared living spaces for kitchens, bathrooms, and other common areas," he explained.
"Therefore, I wouldn't say it's any less desirable than it was a few years ago. The difference lies in the fact that people now have more options to choose from as co-living spaces become increasingly prevalent in the market. This has led to a need for each provider to differentiate themselves and establish a unique position within the industry."
In Bespoke Habitat's case, the brand sets itself apart by not just focusing on lodging solutions for individual tenants.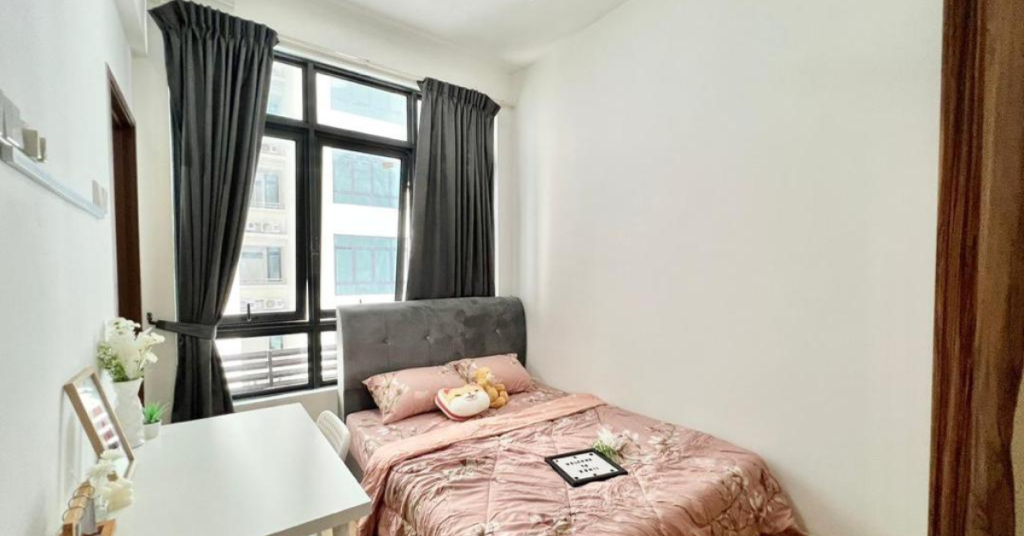 Other than individuals, Bespoke Habitat also caters to the B2B market by engaging with the HR departments of client companies to solve housing issues for staff members. "In Singapore, we serve numerous corporate clients, many of whom have employees travelling frequently between countries," Ernee explained to us.
"As we engaged with these clients, we began to recognise the challenges they faced from an HR perspective. This led us to the decision to identify suitable locations that could help Singaporean companies in hiring Malaysian staff."
He further shared that developing solutions to this has not been a straightforward task. Bespoke Habitat's clients typically have substantial talent acquisition requirements, so the co-living startup incorporated this as part of our HR package for new hires.
"This is where we differentiate ourselves. We don't merely cater to individuals seeking accommodations. We're focused on providing holistic solutions," Ernee expressed.
In addition to its current Johor Bahru expansion, Bespoke Habitat is currently eyeing future growth opportunities in other ASEAN countries, like Indonesia and Thailand. Ernee teased that the potential next destination is Vietnam, given its status as a fast-growing economy within the ASEAN region.
"We have begun planning our entry into this market, conducting research, and preparing for the upcoming years," he said.
Looking further ahead, the company has ambitious plans to diversify into commercial real estate, including hotel developments, to further enhance its service offerings.
Learn more about Bespoke Habitat here.
Read other articles we've written about Malaysian startups here.
Featured Image Credit: Ernee Ong and Jelene Sim, co-founders of Bespoke Habitat / Bespoke Habitat