Globally, the startup industry has pioneered some of the most innovative technologies. Aside from creating more job opportunities, these startups also bring new competitive dynamics to the economic field.
Which is why there's a growing emphasis on building a robust startup ecosystem in Malaysia. And also why the Ministry of Science, Technology and Innovation (MOSTI) launched the Malaysia Startup Ecosystem Roadmap (SUPER) 2021-2030.
The goal is to develop and transform Malaysia into a Top 20 global startup ecosystem by the year 2030. However, we still have quite a long way to go as the local startup ecosystem is quite concentrated in the Klang Valley, with secondary hubs in Johor Bahru and Penang.
To address this gap, Yayasan Pahang (Pahang State Foundation) collaborated with BEYOND4 (an accelerator ecosystem) in 2022 to create Rumah Pahang—a technology-focused startup ecosystem in the third largest state of Malaysia.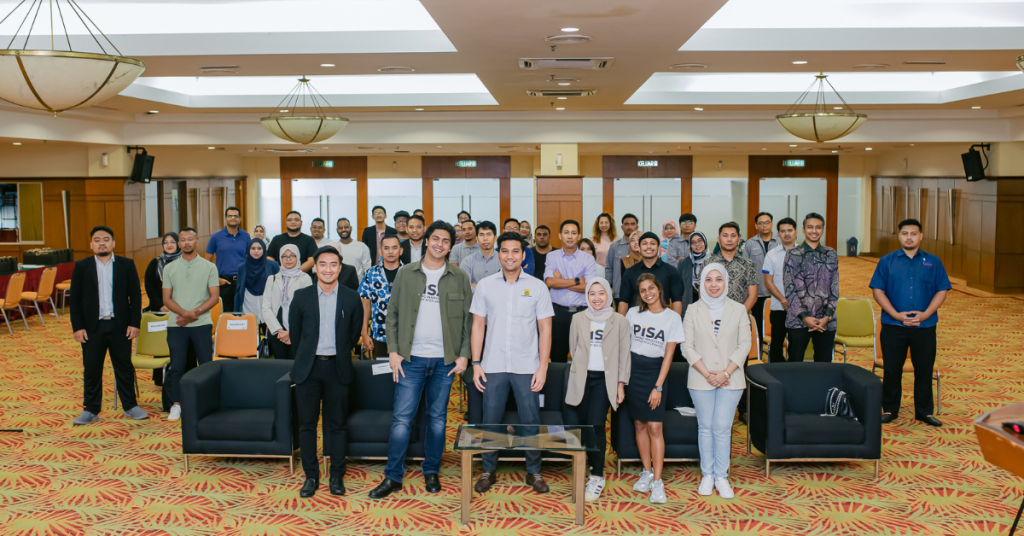 All to empower the future
"The crux of Rumah Pahang was to create enablement for firms and ecosystem players in Kuantan, and the wider Pahang state the blueprint and empowerment to pursue a digitalised and tech-enriched future," S.T. Rubaneswaran (Ruban), the CEO of BEYOND4, told Vulcan Post.
As such, two central programmes were launched, namely the Pahang Innovative Startup Accelerator (PISA) and Pahang Innovative Talent Accelerator (PITA).
PISA is an accelerator programme designed exclusively for pre-seed and early-stage startups. Ruban shared that it's tailored for those serious about building and validating ideas and business models.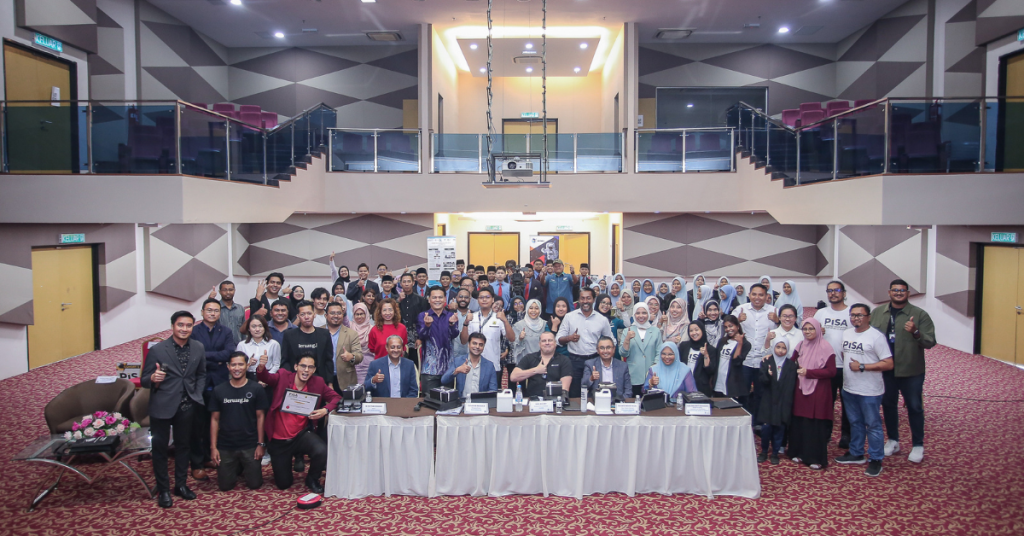 The three-month flexible programme provides startups with access to BEYOND4's pool of local and international mentors. Many of them either had their own experience in entrepreneurship, come from a corporate background, or possess key knowledge in specific niche fields.
Aside from that, startups will benefit from Rumah Pahang's innovation hubs, resources, market exposure, and funding opportunities. "[There will be] events to boost startups' network and enhance their visibility to different markets and stakeholders," Ruban stated.
On the other hand, PITA is a talent and career upskilling programme designed to help young talents develop high-value skills and certifications in technology. The end goal of this is for graduates to attain high-quality jobs with long-term career prospects.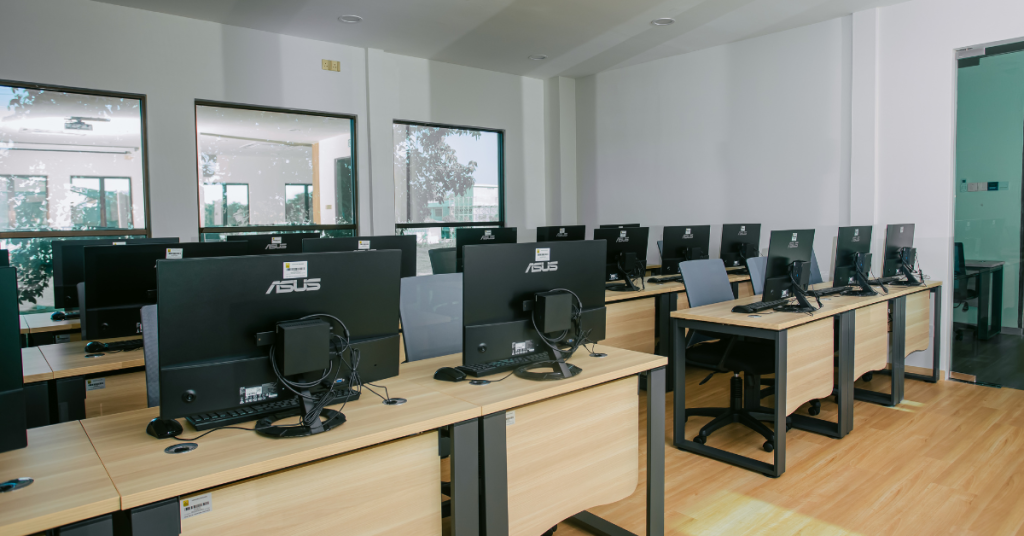 It begins with training and certification in SAP (Systems, Applications, and Products), Emerging Tech Fields (Blockchain & Data Analysis), and Launchpad360 (focusing on Programming skills). From there, talents graduate to a "Train and Place" programme, where Rumah Pahang supports them in finding employment.
An initiative by Pahang for Pahang
So far, this collaboration between Yayasan Pahang and BEYOND4 has successfully supported 39 startups through PISA and 113 individual talents through PITA. Its latest Demo Day for Cohort 3 happened recently in December, where 21 startups participated.
The first cohort featured nine startups, including Exploria TV (an online platform where kids can explore and learn a wide range of skills alongside award-winning STEM educational kits) and YesHello (an easy-to-use, WhatsApp Support Dashboard for SMEs to help build meaningful connections with customers).
"[Our] success metrics is based on the startup's ability to go to market and generate revenue, become sustainable, raise funds successfully, and have ESG elements embedded into their organisation and servies," Ruban shared.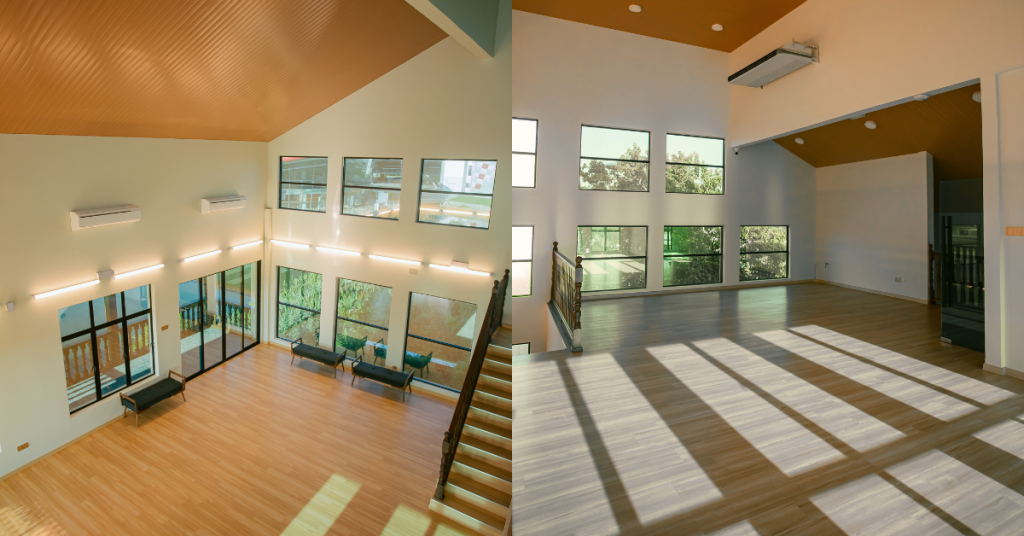 The programmes are held in Kompleks Yayasan Pahang, Kuantan, which is equipped with modern teaching and learning facilities. This includes co-working spaces, event spaces, meeting rooms, and a creator's studio for content-making.
Additionally, the CEO of BEYOND4 shared that they will be supporting startups on any initiatives they may have. This could be in the form of advice, strategic guidance, or even manpower.
To qualify for Rumah Pahang's programmes, individuals need to meet either one of two criteria:
You need to be born in Pahang, or
Your startup needs to be based in Pahang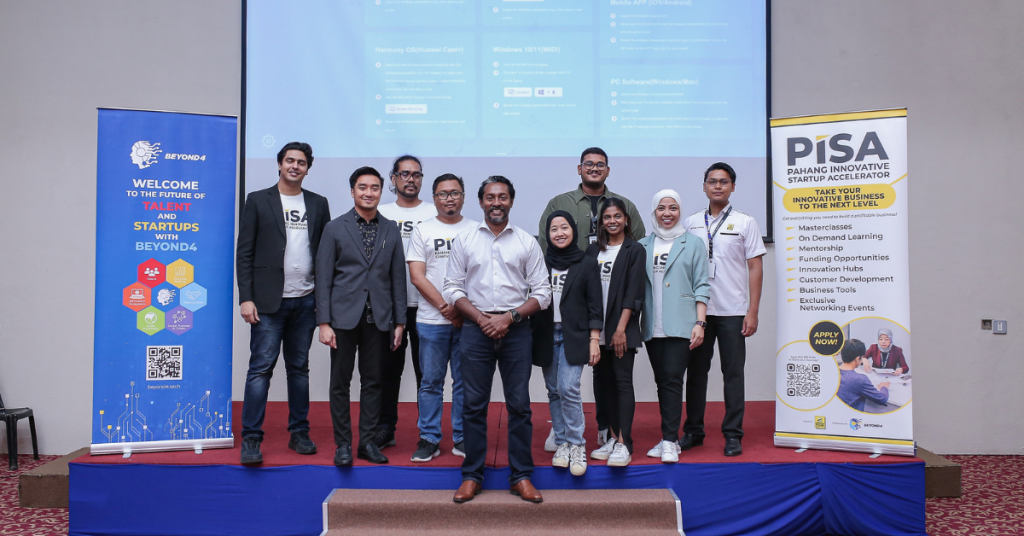 For PISA specifically, Ruban shared that they also look at startup founders who have made progress, either through beginning work on their minimum viable product (MVP) or have some level of traction.
"Startups who come onboard have the desire to be pioneers in building up the burgeoning ecosystem in Pahang," he said. This is done by leveraging the Pahang state's assistance to scale startups. Thus, creating a pathway for future local entrepreneurs.
A hub for agriculture, manufacturing & technology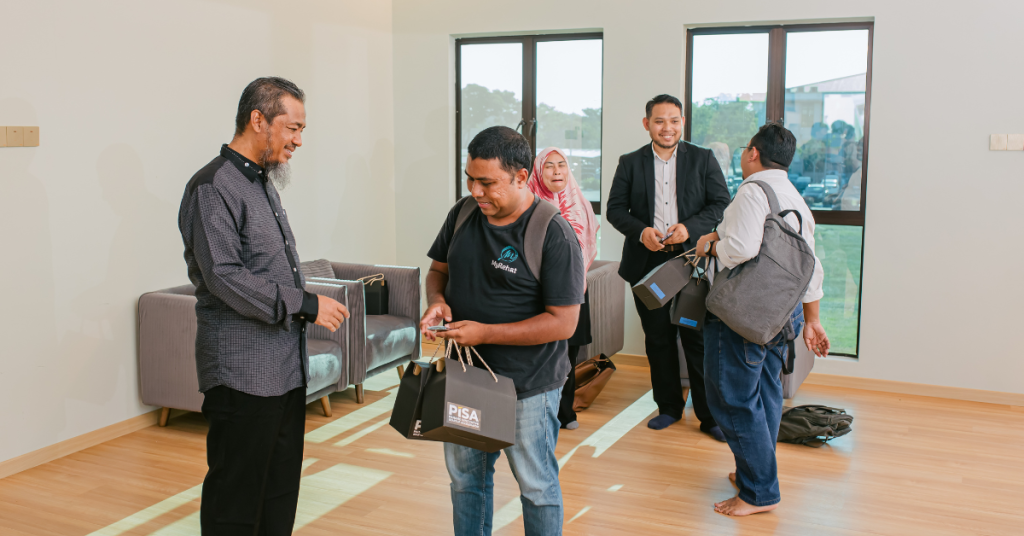 Having been in the startup industry for over a decade, Ruban explained that the decision to launch Rumah Pahang came down to several factors. One of them is Pahang's potential in becoming a hub for agriculture, manufacturing, and technology.
"The state [also] has strong entrepreneurship roots, with large communities of entrepreneurs actively collaborating to help achieve their desired goals. This has allowed us to further tap into these communities, and work with entrepreneurs in the integration of technology to further accelerate their growth and scaling," he shared.
He believes that these aspects make Pahang a promising startup space, and hopes that Rumah Pahang will provide local talents with ideal conditions and resources to nurture their potential.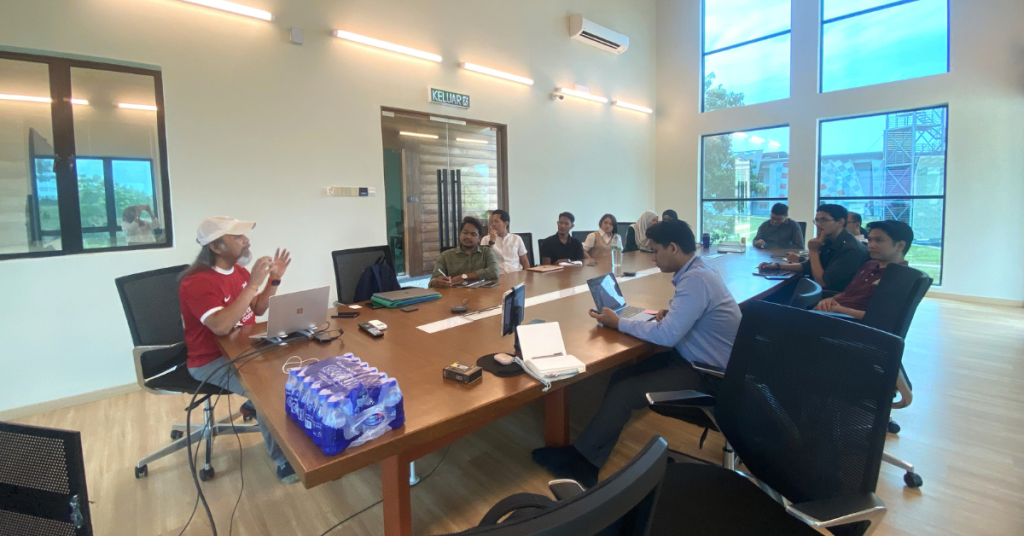 This is enhanced by Yayasan Pahang's established relationship with Universiti Malaysia Pahang, which supports both students and lecturers in commercialising their research.
Onwards and upwards from here
Speaking on behalf of his own startup, Ruban said, "In the long-term, we (BEYOND4) are looking to place Pahang as the ideal market for international startups to find landing, conduct research, and scale their Malaysian presence."
But before that, there's the challenge of building an ecosystem from scratch. It's only been about a year since Rumah Pahang was launched, but Ruban found that getting on the ground greatly helped their endeavours.
This is because the startup space requires fostering connections with others, especially those within the local community.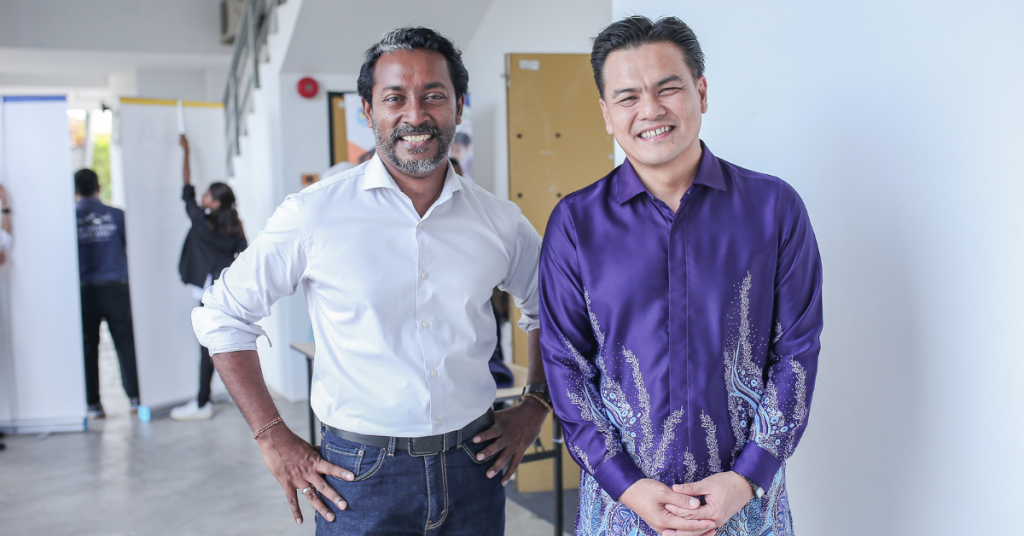 "Through strategic partnerships and collaborations, BEYOND4 is proud to have integrated into the local fabric. [This] allows us to run bigger and better programmes," he stated. "Through close interaction and support, ecosystem building becomes more focused and value-driven."
Currently, Rumah Pahang is looking towards its 4th cohort for PISA early next year, as well as the announcement of successful fundraising initiatives of the alumni from all the previous cohorts.
While this ecosystem is still in its infancy, it's good to see both the government and private sector coming together to build this up. And hopefully, this will open up more opportunities for local talents and entrepreneurs to grow.
Featured Image Credit: BEYOND4