In September 2022, foodpanda had ventured into the adtech (advertising technology) space by launching panda ads in 11 markets across Asia, including Malaysia.
Now, foodpanda Malaysia is taking panda ads one step further with the launch of its new Smart Rider Bags, a November 9 release stated.
Essentially, Smart Rider Bags serve as transient Digital Out of Home (DOOH) advertising platforms. They feature an IoT-enabled LED screen that can display various ads on the back of the usual foodpanda rider's bag.
This initiative has been rolled out in Johor Bahru as part of the panda ads' pilot programme which started on November 7.
Said by foodpanda to be the first of its kind in Malaysia as well as a first for the company, these advertisements aim to go beyond the limitations of traditional, stationery billboards.
A new solution for advertisers
To track the ads' effectiveness, foodpanda has integrated its DOOH network with customer intelligence platform LUMOS Intelligence's proprietary audience analytics engines.
Using this technology, advertisers can gain in-depth insights into the performance of their ads in real-time through a live dashboard. They can even view the routes taken by riders at each point in time and access a heat map showing the demographics of the ad viewers.
LUMOS' technology also allows for agile optimisation strategies that can help advertisers identify customer profiles and retarget ads on their smartphones through online channels within the delivery partners' vicinity.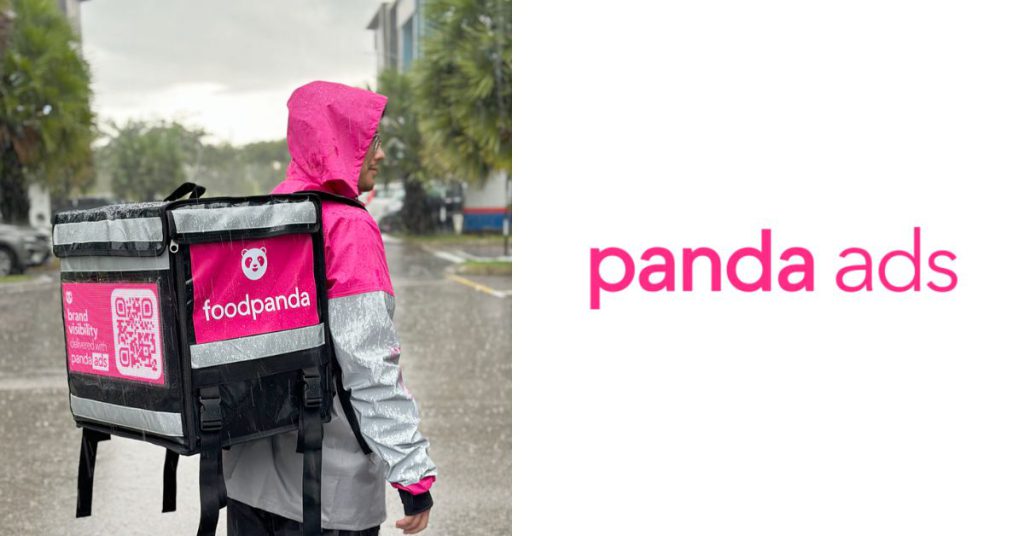 That means, if you're near a delivery partner's Smart Rider Bag, you might get the same ad on your phone as the one on their bag.
According to the press release, by Q1 2024, the Smart Bags will also include capabilities for precise geo-targeting.
"Our capability to offer real-time targeting and audience measurement is poised to be a game-changer, not only for foodpanda but also for advertisers seeking to reach increasingly diverse and segmented audiences," said Eric Fan, the CEO and founder of LUMOS.
The press release stated that brands can advertise on the Smart Rider Bags with a monthly rate starting from RM600 per day.
Incentivising riders
In an interview with Vulcan Post, Santiago de la Torre, the Head of Advertising and Partnerships at foodpanda Malaysia, shared that Johor Bahru was selected for this pilot project as it is one of foodpanda's top cities in the country with the most active foodpanda users. Moreover, the city is compact geographically.
"We wanted to ensure that the riders carrying the Smart Rider Bags would only deliver orders in a very
small and specific area, which we found was typical of a rider in Johor Bahru as compared to other areas such as Klang Valley and Penang," he explained.
He also claimed that Johor Bahru does not have a wide presence of digital screens on the road compared to some other cities. This means the Smart Rider Bags' impact can be further maximised there.
Currently in the proof of concept stage, there are currently only 50 Smart Rider Bags in circulation.
According to Santiago, the Smart Rider Bags are only marginally heavier compared to the regular delivery
bags.
He also shared that riders who join the Smart Rider Bags programme will get the opportunity to earn supplementary income, though the programme will only be available to top-performing riders based on their performance metrics.
These metrics include number of online hours, cancellation rates, and non-compliance incidents.
"This will incentivise them to earn a spot in the programme," Santiago said.
Although the programme is now only available in Johor Bahru, he assured that the goal is to eventually introduce it in all major cities in Malaysia, including Kuala Lumpur.
Featured Image Credit: foodpanda Malaysia