The Grab-backed GXBank has officially launched its beta digital banking app. 20,000 Malaysians have been selected to be beta users of the app, and we happen to be amongst these early adopters, having been given access to it during a media demonstration.
So, if you're not one of the 20,000 users but want to know more about what the app looks like right now, here's our early review of GXBank's beta version.
A simple sign-up process that might take 10 seconds or 10 hours
The GXBank app is already available on Google PlayStore and the Apple App Store, and users of Grab can also find the option to access it via the Finance tab on the Grab app.
Accessing GXBank through Grab will also give you the option to make GX your primary payment method on Grab, which will give you six months of GrabUnlimited and up to 1.5x GrabRewards points when paying via your GX account on Grab.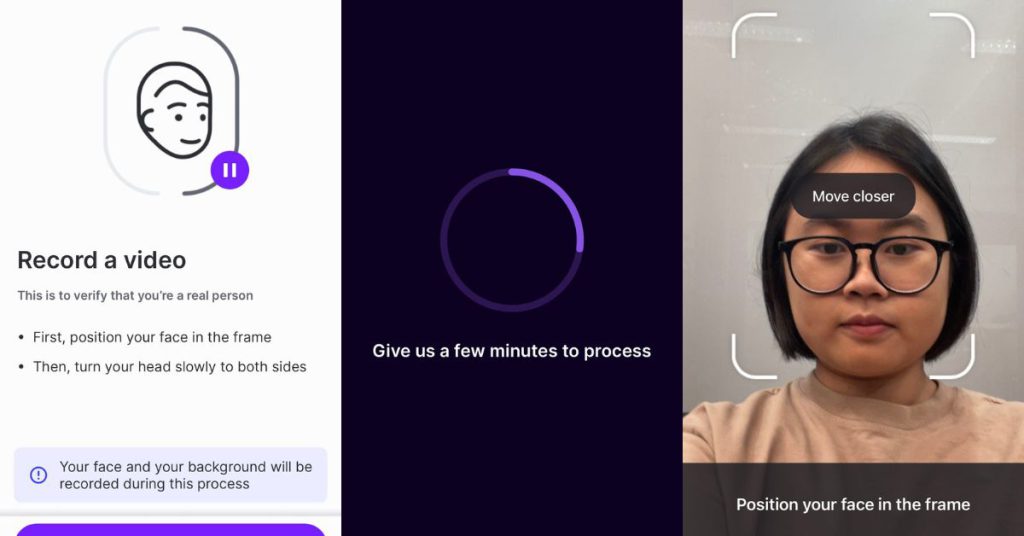 The signup process for GXBank is fairly simple. After filling in some personal details such as occupation and salary, you'll also have to take a picture of your IC (back and front) as well as a video of yourself to verify you're a real person.
We were told during the media demonstration that this process can take as quick as 10 seconds, but it actually took me much, much longer than that to get verified.
Keep in mind, though, most people at the media demonstration event were able to get approved for the app rather quickly.
Upon discussion with the team, we're fairly certain that my experience was due to poor lighting conditions during my signup, but to be honest, I felt like the lighting was fairly decent.
In any case, it'd be best to make sure you're taking your pictures in a bright environment, or you might have to wait for a bit longer to be let into GXBank.
Accessibility and user-friendliness
Unlike Grab's typical white and green vibe, GXBank has opted for an arguably more elegant colour palette featuring purple, magenta, and blue shades.
Our Singaporean friends will likely find the design and user interface very similar to their own Grab-powered digital banking app, GXS Bank. This is only natural, considering the fact that the team behind GXBank is also the GXS Bank and Kuok Brothers team-up, after all.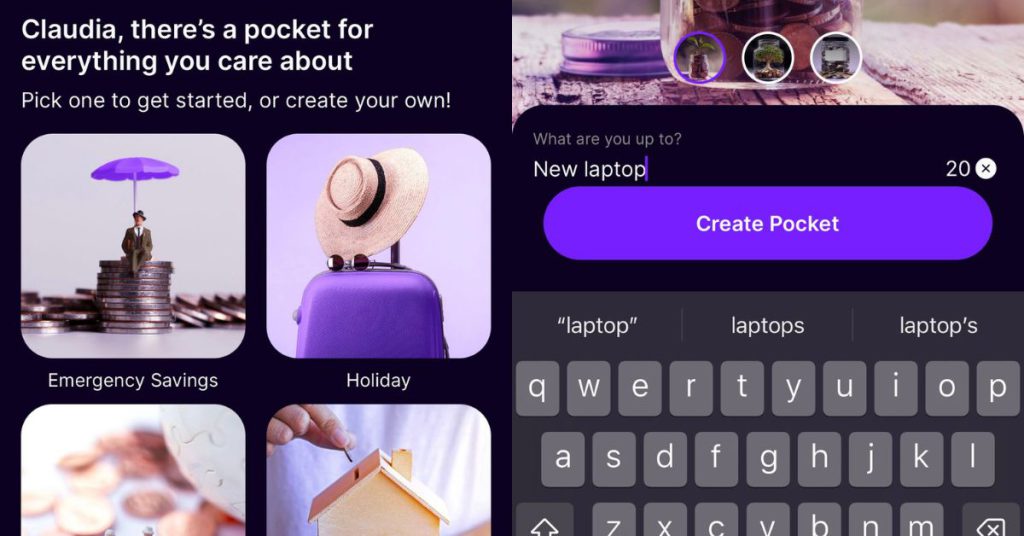 Compared to other online banks and e-wallets I've used, the GXBank so far has felt very minimalistic and clean, though I wonder if that will change as more features roll out down the road.
One small detail I liked was that the app asked for my preferred name. I prefer going by Claudia, but that isn't actually my government name. It was a nice touch of personalisation.
Funding your GX account with RM100 right now will also grant you an RM20 cashback, so I did exactly that. Since I made an account before the official beta launch, I haven't actually received that RM20 yet, so GXBank team… I'm waiting on that.
The daily interest payouts
One of the most attractive features on the GXBank app right now is the 3.00% p.a. interest with a daily payout which is deposited if the daily interest accumulated hits at least RM0.01.
While writing this article, I had checked back in on how my interest collection has been going. This was when I realised that I haven't gotten any more interest after November 5.
This coincided with the fact that on November 6, I actually moved RM50 to a Pocket, leaving my main balance with RM50. Since GXBank assured that money in Pockets will still collect interest, I thought this setup would still give me the RM0.01 interest generated.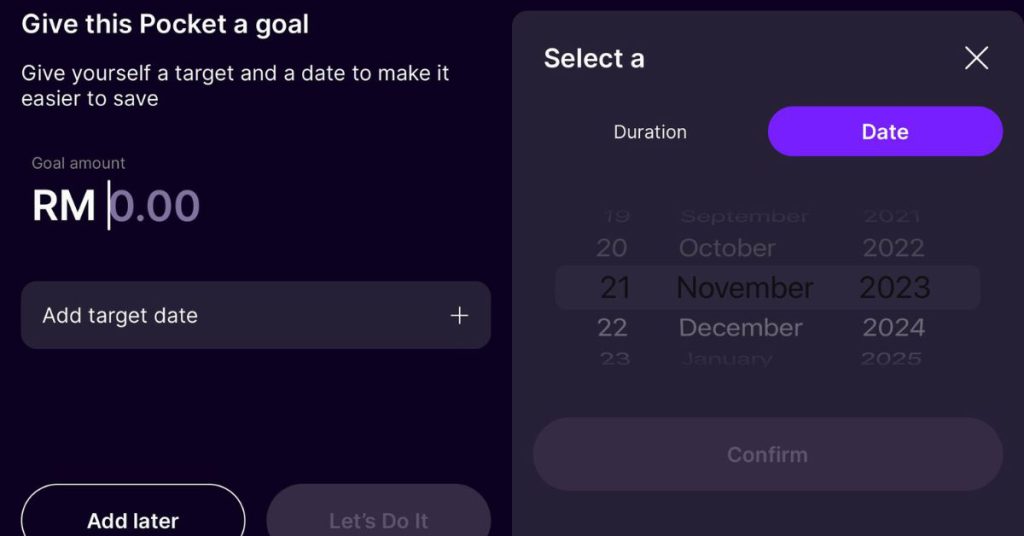 At the very least, I assumed the RM50 on my main balance as well as the Pocket would collect RM0.01 every other day, but it doesn't work that way. It seems like if the amount of daily interest does not hit RM0.01, it simply does not count.
Apparently, the minimum that users can save in order to start earning the RM0.01 daily interest is RM60.84. The daily interest payout for that of that would be RM0.005, which GXBank rounds up to the RM0.01.
Editor's Update: We have have updated the minimum amount of savings needed to be eligible for the daily interest payout, following clarifications GXBank.
Thankfully, withdrawing money from a Pocket is as simple as tapping a button, and I'm happily collecting my one cent a day again.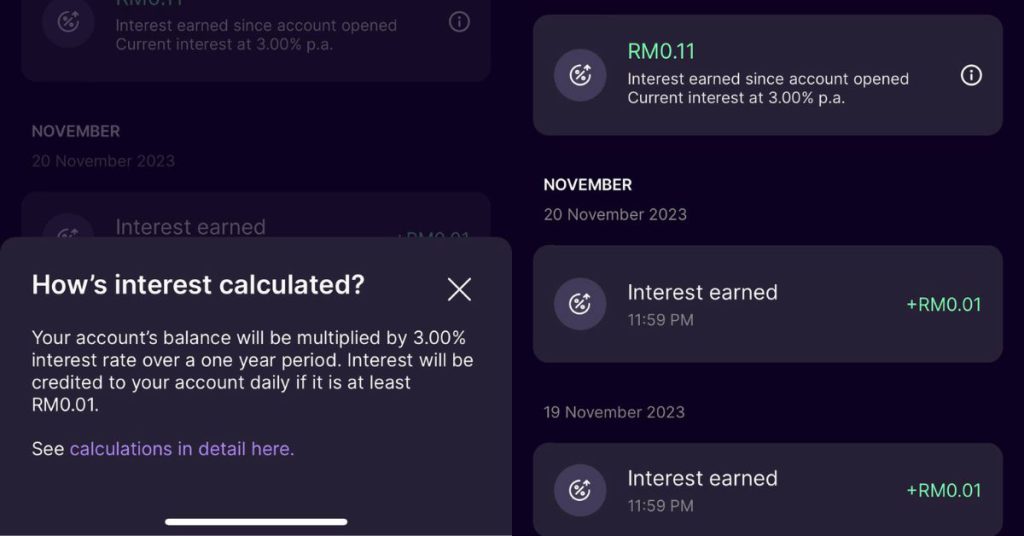 This is different compared to platforms like TNG eWallet's GO+ feature, which has paid out at least RM0.0005 to my account every day for about two years. TNG's Go+ admittedly also has a more attractive rate of 3.45% p.a. at the time of writing.
But unlike the TNG eWallet, you don't have to deposit the money in a separate account to start collecting interest, so there's a bit more seamlessness with GXBank.
Many more features to try… but not quite yet
The GXBank app is still in a very nascent stage, but there are certainly many promising features shared by the team during the media demonstration event.
They seem to be very focused on financial inclusion and helping Malaysians save money, which are both good things.
Whether the GXBank team will actually be able to fulfil that soon, though, is hard to tell right now. That's because, in its current state, the beta app is pretty limited.
There are no QR options available to pay merchants or receive money via DuitNow QR for now. What you can really do is just fund your account, collect daily interest payouts, manage your Saving Pockets, and transfer money via DuitNow Transfer.
This means it's now an option to transfer money into a GXBank account on other banking platforms.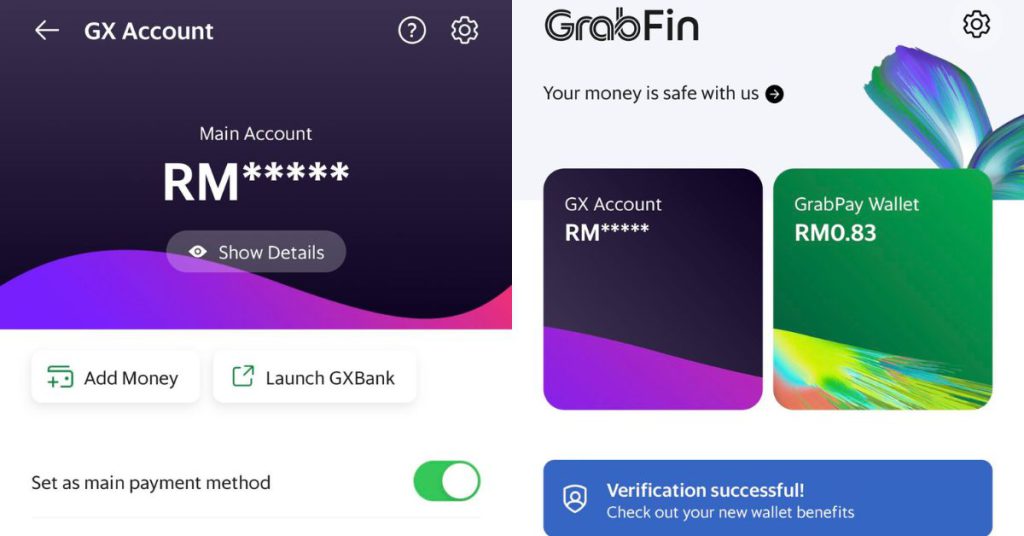 But from what I can tell, the only "merchant" you can effectively spend your GXBank funds on is on Grab, unless you shop exclusively by making bank transfers.
One of the main pulls of GXBank for me so far is that compared to traditional banks, opening a bank account here is significantly easier. There's no stress, no confusion, and no minimum deposit to get started.
Of course, it needs to have some funds within a certain time period or the account will close, but you can deposit as little as RM10 to keep it funded.
Other than that as well as the daily interest payouts, I would say the app so far isn't too much of a departure from the online banking apps and e-wallets we've grown accustomed to.
But that may be a good thing, as it means that many Malaysians are ready to take the first step into the world of digital banking.
We just hope that GXBank continues to innovate and roll out unique products that can promote financial inclusion and serve underbanked Malaysians in a way that traditional banks may not be able to.