Like most people, I like to scroll through Instagram in my free time. It's how I keep up with loved ones, explore new eateries to try, and find out about the latest events.
But more often than not, I'd come across a new lead that I'm interested to cover. This was how I stumbled upon Ghetto Playground. After watching a reel by Shi Han for Human Edition, I was both amazed and intrigued.
Who is this man and how did he make a living from building art sculptures crafted out of waste?
Tracing it back to the beginning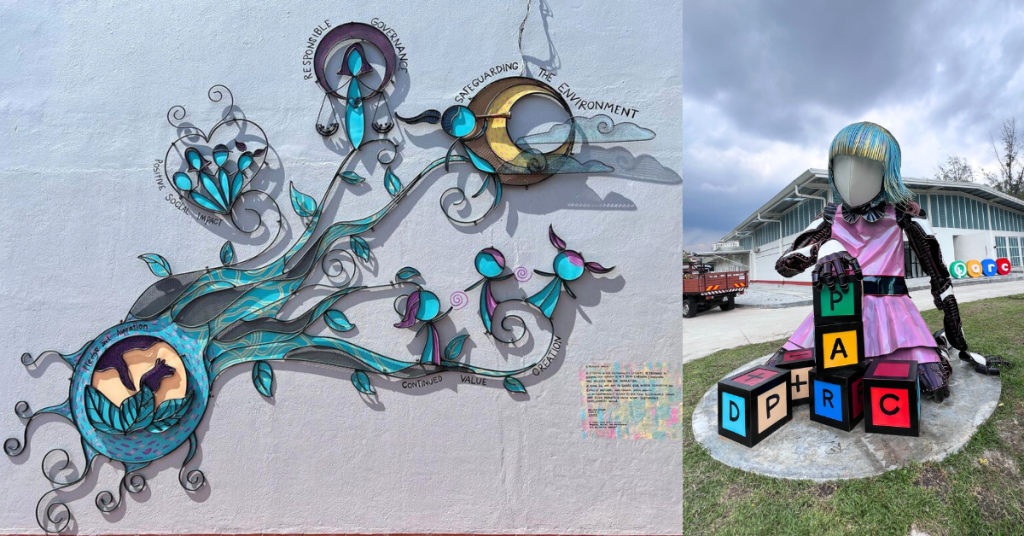 "It started with me growing up in a very frugal family," William Koong, the man behind Ghetto Playground confided. He reminisced, "We had very little as kids, but my dad would always pick up broken boomboxes [and] electrical appliances for me to dismantle and play with."
During his teenage years, he often hung out with his brother-in-law, working for him too. That's where he learnt the basics of metallurgy because the latter runs a car body repair shop. Having a handyman dad helped instil a craftiness in him too. Everything else was picked up from the internet.
However, being an Asian kid in the 90s, you don't really dream of being an artist, he pointed out.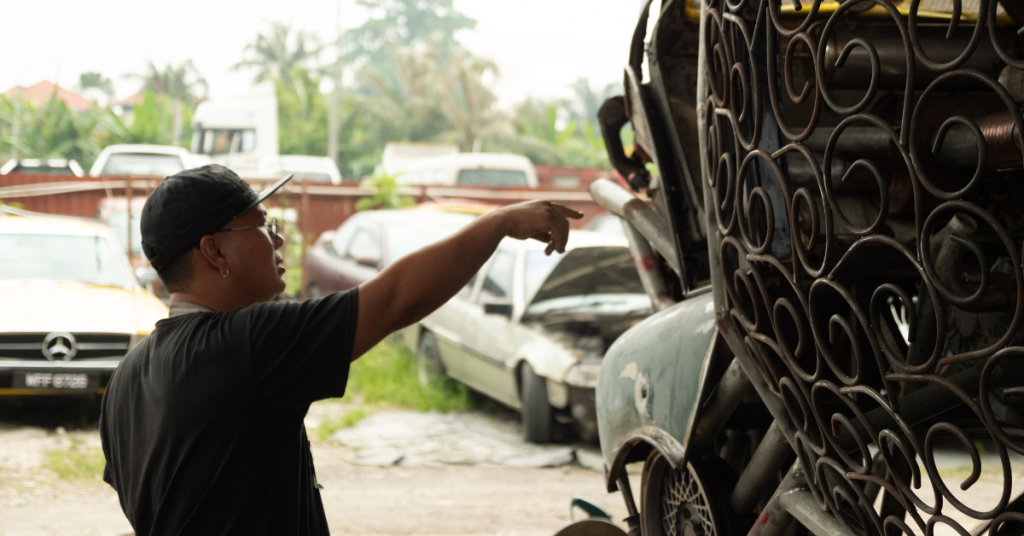 It's common to hear parents encouraging children to get into STEM instead, because it's believed that that's where the money and stability are.
Hence, despite loving the arts back then, William never believed it would work. Which led him to pursue event management and communications instead.
Embracing his artistic talents again
Life has a funny way of bringing you back to your interests, though.
When he pursued those fields, he began making props. And his desire to enter the arts industry slowly grew into a tangible dream. This was further fueled by his time at Biji-Biji Initiative, which previously did art installations.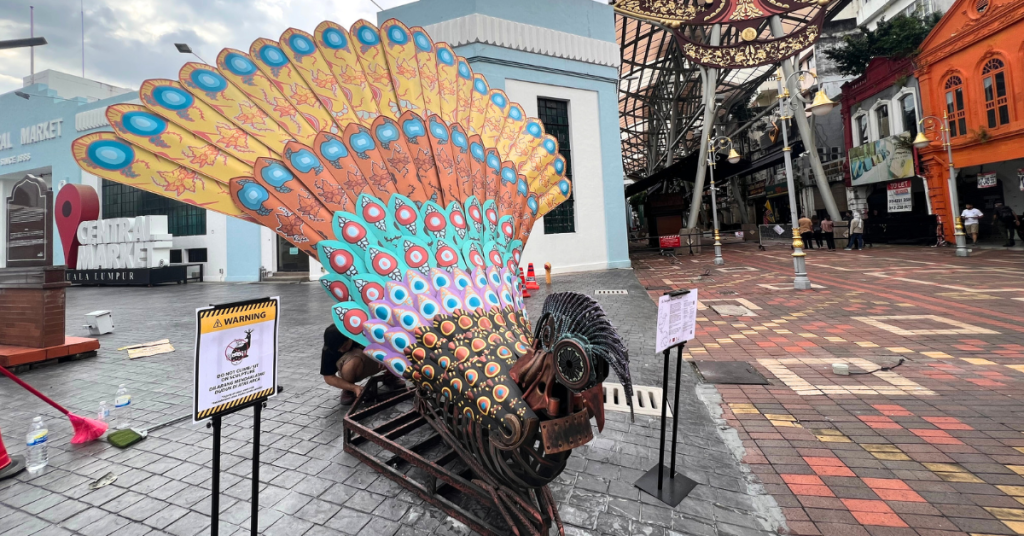 That is, until it no longer fit their pipeline. "With the absence of art-related jobs, I've realised a form of hollowness within me," William shared.
So he took a leap of faith and left his role there to open up Ghetto Playground. But he didn't go in without a plan.
He took two years to prepare for his departure from his previous company. "With their blessing, I've been able to start working on art projects commissioned to me on the side," he shared.
William also credited his wife, Shirley, for her familial support (and knowledge in taxes) in reassuring that it will all go well.
A playground in the "ghettos" of Klang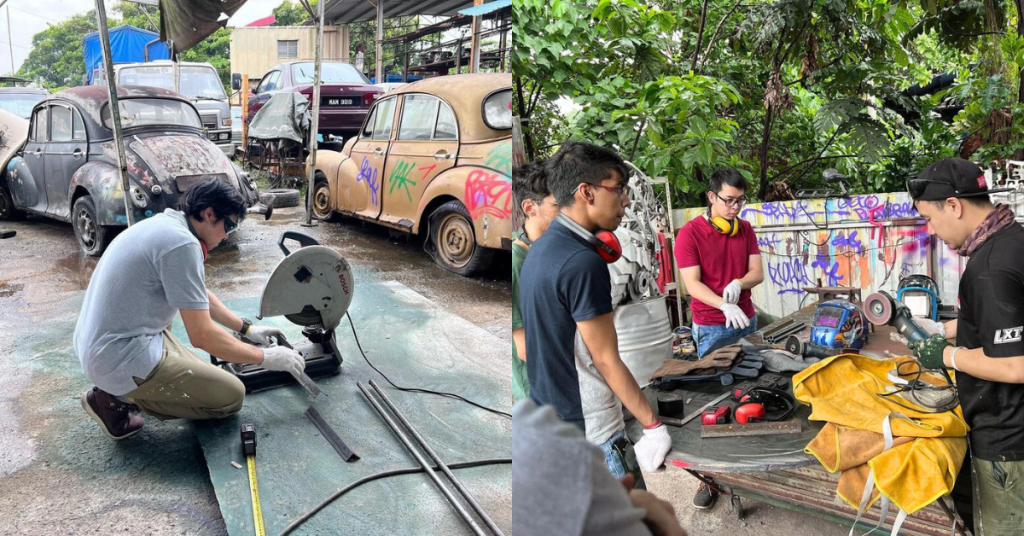 The now 37-year-old father of two explained that Ghetto Playground is exactly as the name suggests—a playground. One that he describes as having always been inside of him.
"I wanted this brand to represent that inner child who loves to explore, learn and create. [It's] a reflection of myself as an artist. My intention was to create a space where creatives can come and explore my playground, my toys, my tools, and crafts."
In his experience, it wasn't easy to find a welding workshop that would allow someone else to use their tools for trade. Nor would these craftsmen have time to teach beginners who are interested but lacked skills.
As such, he rented a 1,000 sq ft space at his brother-in-law's workshop in Klang together with Raj, his friend who does metal works as well. Being in the workshop itself is strategic, as there's a healthy supply of waste metal at his disposal.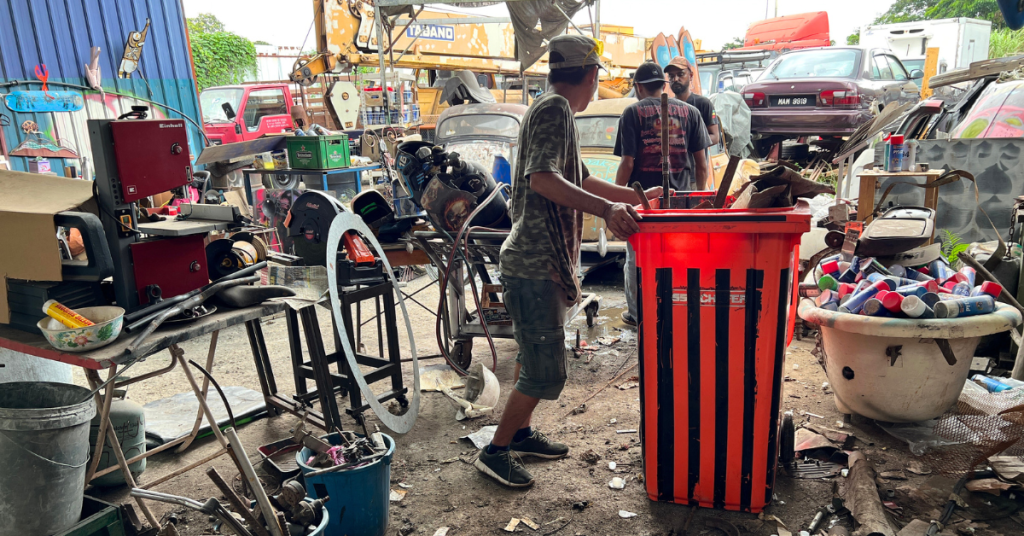 But more than that is its sentimental value. With it located in Klang, it would mean William finally returns to his roots. "I've been away from home for almost 10 years and I do miss it here," he confided.
He's a one-man show, for the most part
Having gone through Ghetto Playground's Instagram page, I was already impressed with the kind of work William crafted. After all, many of them are massive one-of-a-kind outdoor sculptures.
But after finding out that he crafts most of them entirely by himself, I was in awe. Save for the occasional projects that require part-time helpers, all of the brand's creations are his own.
"I can say all of my sculptures are custom-made by me. I don't use contractors or factories," he proudly shared. "I want to produce what I can within my own limits and everything happens in Ghetto Playground."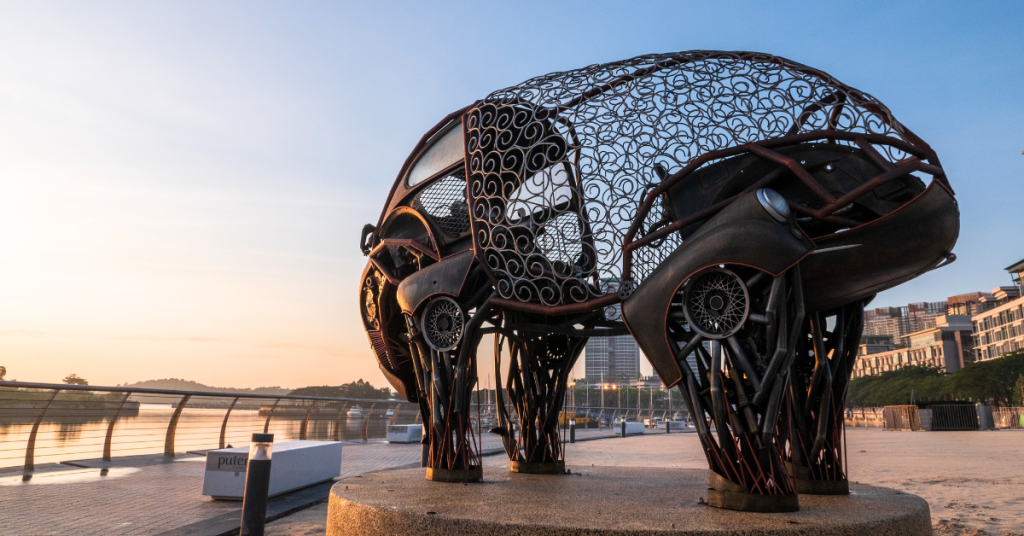 The majority of his clients are corporations, such as property developers, interior design agencies, venue owners, theme park owners, and town planners. Usually, they'll commission him for large outdoor sculptures that hold stories to them.
To do it right, William explained that his process involves studying the site, drawing its surroundings, and absorbing the elements to create a physical narrative. He'll also look into local elements, historical background, and environmental details.
Generally, a four-metre tall sculpture will take him 30 days to produce. Which is why he prefers working on one project at a time.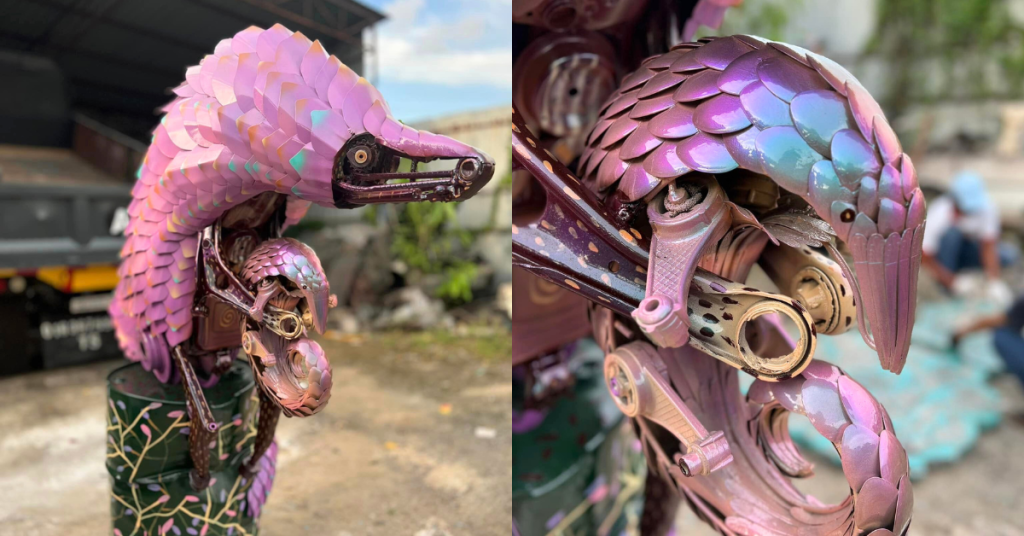 How sustainable is Ghetto Playground financially, though?
Speaking openly to us, William shared that he finds the demand enough for him. Working for himself means not having to chase sales like a normal organisation would. In other words, there's no big OpEx or CaPex to fulfil every month.
In terms of sculptures, it starts from RM500 and can go up to RM1,000,000 depending on the client's budget.
"I work backwards with them as I don't fancy wasting time haggling, neither do I judge the client's budget as well. I'll just suggest what the budget allows and if it's ok with everyone, the job will commence. Simple, with no time bouncing on haggling," he explained.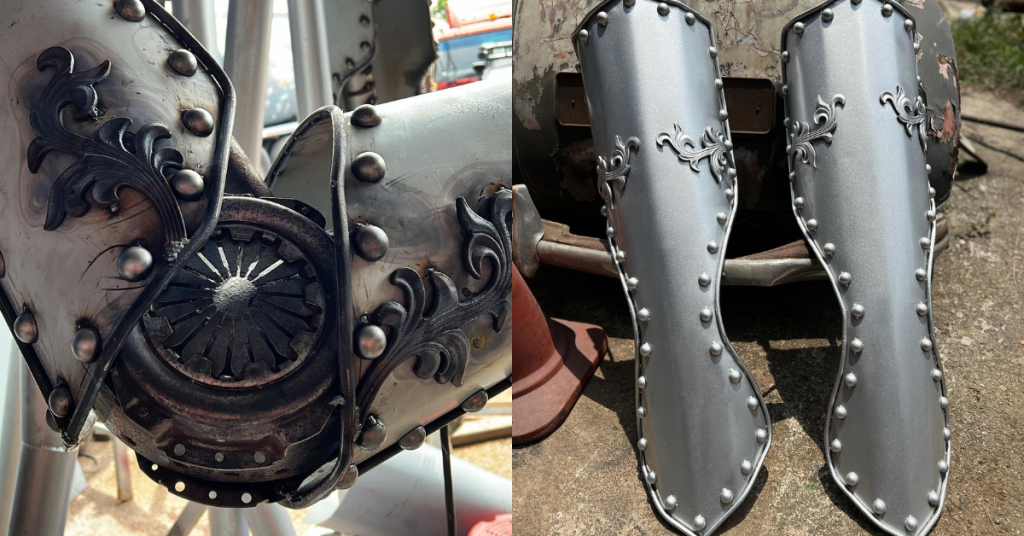 Besides that, Ghetto Playground also provides other crafting services. Some examples are handmade trophies and medals, smaller collective figurines and art works, and workshops and training.
"So the choices are huge and marginally healthy. I guess versatility is what artists have that normal organisations don't. The race is different."
In that light, he shared that Ghetto Playground is in the midst of producing a new series of sculptures, all of which will be showcased at the brand's first solo exhibition next year. And in due time, he hopes to expand his clientele and bring his crafts abroad.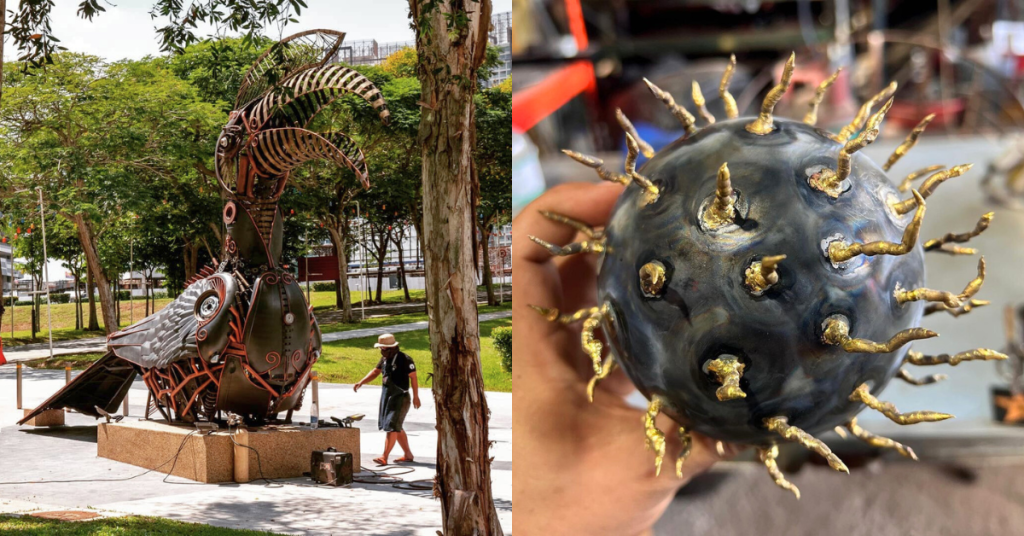 Featured Image Credit: Ghetto Playground