If there are two words Emily of Emily's Steakhouse would use to describe her restaurant's food, they'd most likely be "home" and "hearty".
Yet, her restaurants might look anything but. Just take a look at the Kuala Lumpur location. Featuring a grand façade, the recently renovated interior of the steakhouse is decked out with chandeliers and paintings.
Its Penang location even features a "little UK" inside the premises that features various British storefronts.
Still, at the end of the day, Emily's Steakhouse's slogan is "home and hearty" for a reason.
A purveyor of traditional English food, this restaurant with three Malaysian locations hails from Derby, England, though Emily herself is originally from Penang.
Other than char-grilled steaks, the steakhouse also serves British staples such as fish and chips, bread and butter pudding, and onion rings. You might think all this sounds pretty standard, but the one thing that the restaurant believes sets itself apart is that its dishes are all vehemently homemade.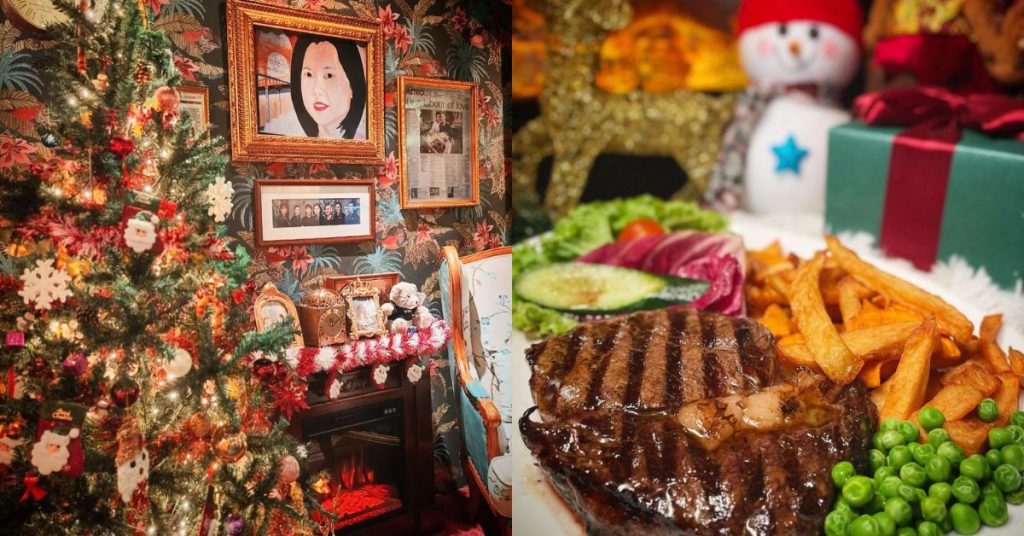 This intense dedication is clearly recognised as the restaurant has received various awards throughout the years in both England and Malaysia, with the most recent being the World Top Gourmet award from World Gourmet Malaysia last year.
Now back in England, Emily joined us on a video call recently to share about her brand and the journey she has taken.
It started with a meet-cute
After studying hospitality and hotel management in Australia, Emily moved to England. There, she met her husband, Lee, in… what was it, 2006?
"2005!" Lee shouted from the background.
Emily laughed. "I don't really know how to tell our love story."
Lee, on the other hand, didn't seem to have a problem doing just that.
"I was the account supplier to her establishment; she was a businesswoman at the time," Lee started.
Characterising Emily as a woman of high standards, Lee shared that his wife would call Lee a con artist for charging her high prices.
The relationship grew from there, and in 2007, they got married. Wanting to start something of their own, Emily's Steakhouse came to be in that very same year.
Though Lee has a degree in accountancy, his true passion lies in good food, having come from a long line of family chefs from Hong Kong. He grew up in a chip shop, a restaurant specialising in selling fish and chips.
His upbringing explains why Lee is so adamant about serving good chips (AKA fries, not the Mister Potato kind of chips)—an adamance we would learn of throughout our call.
Bringing British food to Malaysia
12 years after starting Emily's Steakhouse in Derby, Emily finally decided it would be a good time to bring the British food culture back to Malaysia.
In 2019, the couple opened their first local branch in Penang, Emily's hometown. They also opened the Kuala Lumpur location in the same year. The most recent branch was opened last year in Ipoh.
In comparison to traditional food in Southeast Asia, British food may come across as bland and less flavourful.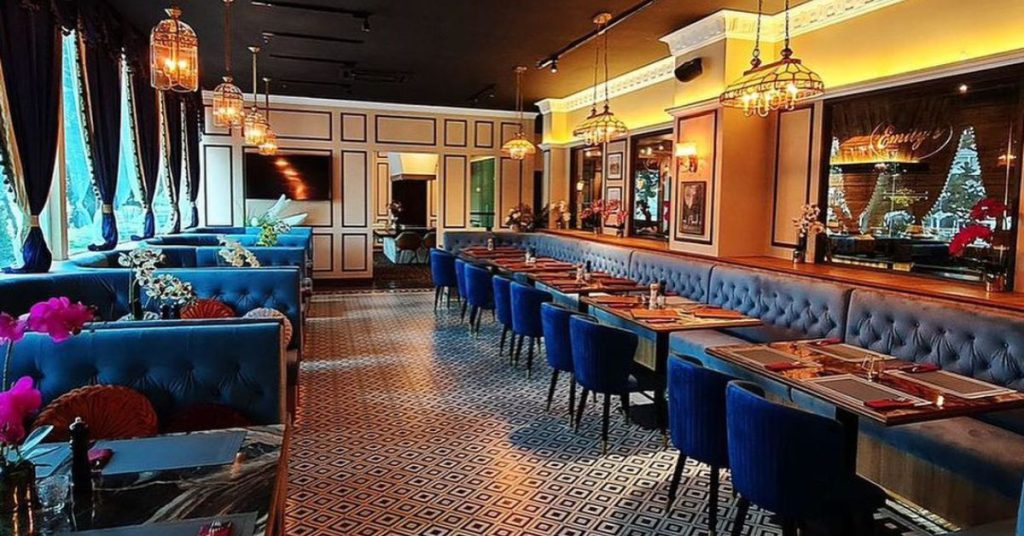 However, Emily and Lee insist that this is authentic to England.
"We travel a lot," Lee said. "And in every country that we go to, we eat with the locals."
From this habit, the couple has come to learn that non-native food in any given country is typically localised. Just take Western dishes from our local food courts for example.
Not wanting to have to do as the Romans do, Emily's Steakhouse has chosen to maintain the British flavours in its Malaysian outlets, even if it comes at a cost.
According to Lee, they've gotten complaints from customers who say things such as, "How come your steak is so dry?", "Where is my jug of sauce?", and "Why is there no chili on it?"
Meanwhile, Lee claimed, a lot of diners at Emily's Steakhouse who are British expats praise them for their dishes, sharing that they haven't had food like that since they last visited England.
That said, the team has expanded the Malaysian menu to include a wider variety of dishes, including pastas, lamb chops, and seafood dishes.
This isn't to say that the team believes Malaysians don't like their steaks. Rather, it's to account for the diversity of diets here in Malaysia. After all, there are also those who don't eat beef due to health reasons or religious constraints—myself included.
Plus, the varied offerings help Emily's Steakhouse be a viable option for those looking to host large parties with attendants who might have different preferences.
A proponent of "unmolested" food
While reading up on Emily's Steakhouse, I came across one of their websites that described their food as using "unmolested ingredients".
I thought the wording was a bit humorous and perhaps a bit exaggerated. But after the call with Emily and Lee, it became apparent that they take this concept quite seriously.
For about 10 minutes, Lee educated me on what makes good fries, good fries and why Emily's Steakhouse's fries are just that.
"I'm pretty sure wherever you have been dining, you've been getting the skinny fries or with a crunchy coating on the chips." He paused. "Because they're frozen refried."
Compared to the average chips you find in Malaysia, which he calls "anemic" for how pale they look, Emily's Steakhouse prides itself on its brown fries. They aren't brown because they're burnt, contrary to what some of their customers mistakenly thought.
Rather, the browning comes from something called the Maillard reaction. This is a chemical reaction that gives browned food its distinctive flavour.
Not many people know about this, though, so, Malaysian staff members would ask the couple to come up with a notice board explaining why the chips were brown.
Other than the colour, customers have also complained that the fries were too soft, even though Lee said that's characteristic of freshly made fries.
Surely, many restaurants pride themselves of having food cooked from fresh using great ingredients. Still, I can't help but appluad Lee and Emily's intense dedication to this ethos.
The issue with skilled staffing
Because of their high standards, the couple travels to Malaysia often to ensure the standard is being kept by the chefs.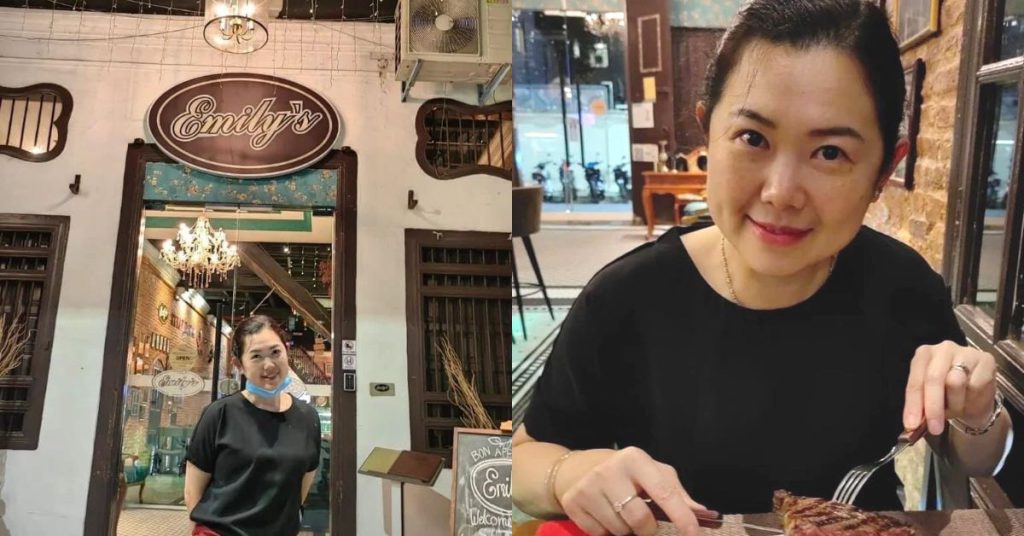 According to Lee, the chefs tend to slip up and cook the dishes in a more Malaysian way, perhaps also influenced by customers' expectations.
"No, no, no," Lee would say. "You are cooking British food, you need to maintain the British way of thinking. Don't start pouring the sauce on it, don't start doing funny things, okay?"
Rather than rely on sauces, Emily's Steakhouse seasons their steaks lightly with sea salt, which brings out the flavours and quality of the raw ingredient itself.
Lee admitted that not everything in England is exactly up to par with this standard, though, especially nowadays when everything is so commercialised and fast-paced.
According to the duo, even Brits visit their restaurant because they can't find authentic food anywhere else.
"Even in England, we excel," Lee shared.
Still, staffing is a huge challenge. Chefs aside, Emily said that servers may also have a trouble dealing with customers who complain about the food.
"I keep telling them, be confident," Emily shared. "We've got nothing wrong here."
In any case, Emily shares that the diners have reportedly consistently been satisfied with the steakhouse's large portions.
Maintaining authenticity while expanding
Talking to Emily and Lee, it's clear that they take a great deal of pride over their work. But it might be because of this pride over the quality that has hindered the restaurant's growth.
"We expanded a few branches, but we decided to only move on if the foundation is right," Lee explained.
Lee also added that he's seen many businesses suddenly sprout 50 branches all of a sudden. But rapid expansion is just not in the books for Emily's Steakhouse.
"Cooking from fresh, you need a certain type of skill," Lee said. "Not flip the burger at 36 seconds, or put on the fryer until the buzzer goes off. It's not."
Rather, every single piece of steak and every single dish requires a judgement call.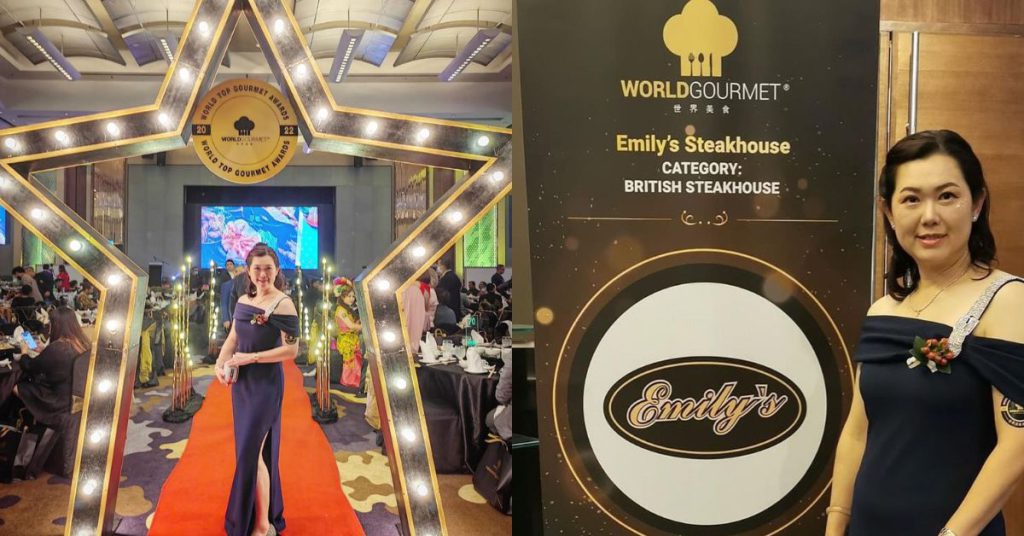 So, unless they're able to maintain this standard, Emily's Steakhouse will not move forward despite having seen interest in a few locations in Malaysia and beyond.
"We are not a worldwide standard," Lee reminded. "We are one standard, and it's our standard."
Emily shares Lee's sentiment, but is a little more optimistic about things.
"When it comes, it comes," she chirped. "When it happens, it happens."
Learn more about Emily's Steakhouse here.
Read other articles we've written about F&B businesses here.
Also read: Hopping into a festive Peranakan house, what does a DJ rabbit have to say about CNY?
Featured Image Credit: Emily's Steakhouse