Many people tend to talk about wanting to create social change, but few actually take the time to do it.
Irene Mositol is one of those few.
Wanting to inspire the indigenous Sabahan communities that she's helped train under PACOS Trust, a community-based organisation dedicated to supporting them, she decided to learn about entrepreneurship.
One business idea that she held onto throughout that learning journey involved organic vegetable farming and product processing.
"Because that's what I've trained people [to do] before and [it's what] I know," she quipped.
When she was confident enough, Irene took that business idea to the Shell LiveWIRE Sabah competition, and won RM10,000 to transform it into reality.
This is how DumoWongi came to be, as a social enterprise focused on empowering women, especially housewives and those from the B40 communities.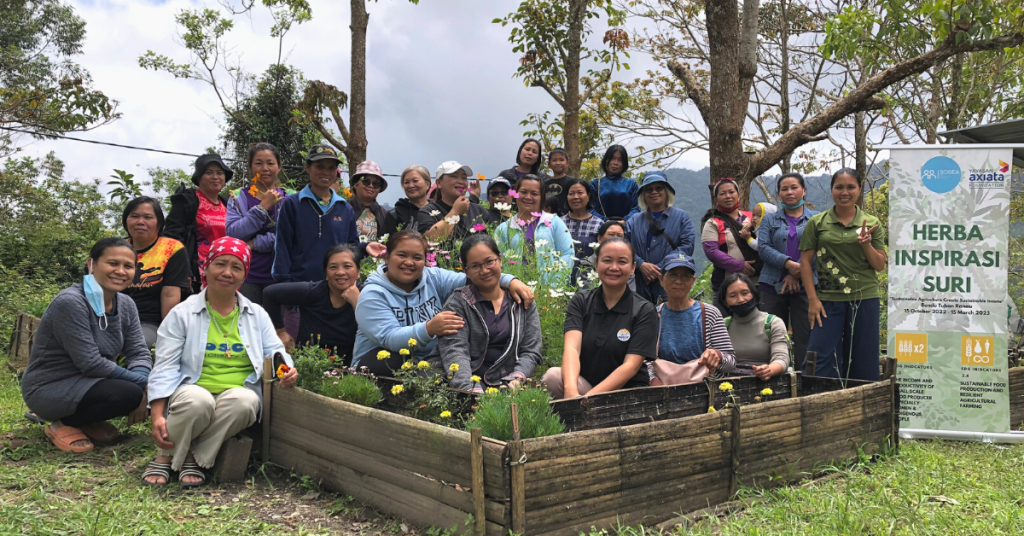 Putting the social in social enterprise
Despite reaching its five-year milestone this year, Irene still considers DumoWongi as new and only just starting to grow.
She disclosed to Vulcan Post that DumoWongi's current annual revenue is around RM80,000. Their goal for this year is to hit RM100,000 at least.
But it was never just about profits.
Back then, the people Irene trained under PACOS Trust didn't work hard to continue the foundation's teachings. The growth was either really slow or nonexistent after the programme ended.
"It made me so sad," she admitted. "I think it's because they didn't see the results or have any role models."
"So I wanted to prove to them that indigenous people can do better. I wanted to become an indigenous person that inspires other communities," Irene expressed.
And become one she did.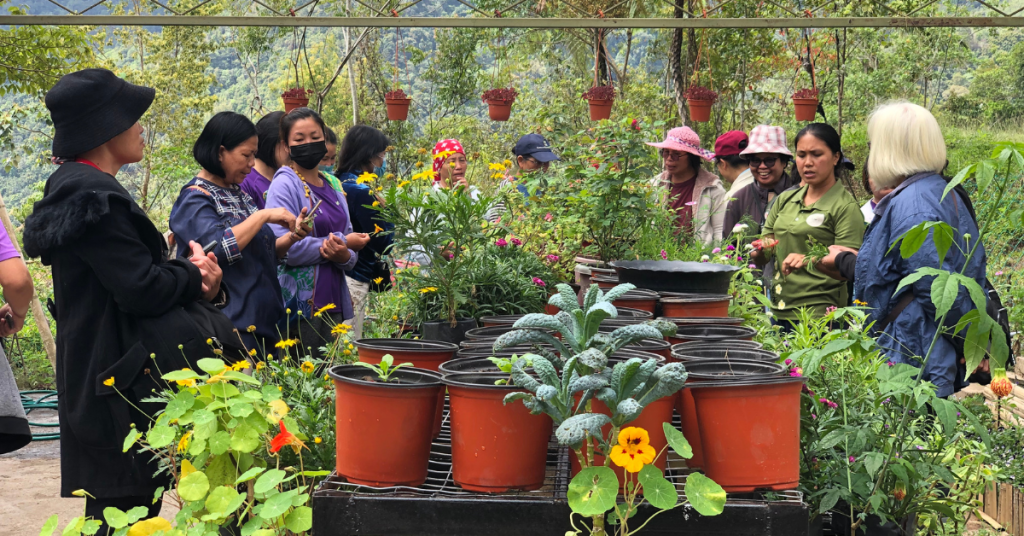 Budding entrepreneurs in the making
DumoWongi didn't always consider itself as a social enterprise though. Not because it didn't classify as one, but because Irene wasn't introduced to the concept earlier on.
It was only when she joined a programme under the Academy for Women Entrepreneurs (AWE) in 2020 that she learnt about the concept through her mentor, Ms. Nina Otham.
DumoWongi's beneficiaries (or herb growers as she calls them) are provided with free training and a starter kit to begin a venture in their own gardens.
Part of their learnings include the identification of herbs and edible flowers, the techniques of natural farming, the post-harvesting process, and the making of invoices.
In other words, it's a pretty comprehensive class on starting your own farming business.
"We also encourage our growers to participate in any programmes that increase their knowledge and self-confidence," Irene said.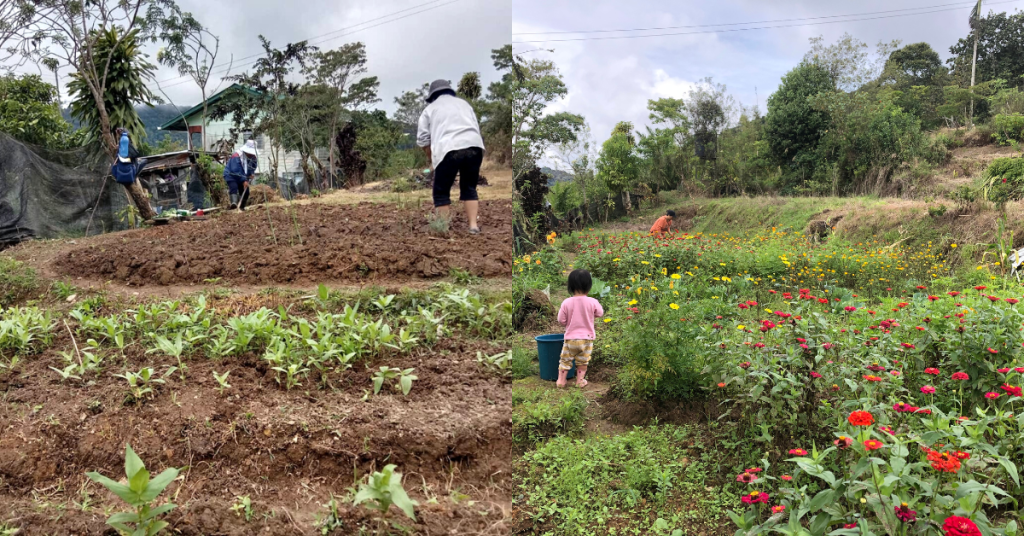 Once the beneficiaries have established their own farms, DumoWongi will then buy back their crops to be sold to clients.
Irene likens the enterprise to a collection centre that focuses on marketing and promoting their products.
Some of which include fresh herbs, edible flowers, superfood powder made from kale and pennywort, and flavoured herb salts.
A few growers also produce their own herb and flower-based products, like chocolate with edible flowers, herbal tea, and herbal chips.
Maximising DumoWongi's output, Irene shared that they also supply fresh flowers for florists but in limited quantities.
"Of course, we want to expand more based on the demand and request from our current customers," she assured. "Hopefully, we will release our new products soon, which are stevia powder and pressed edible flowers."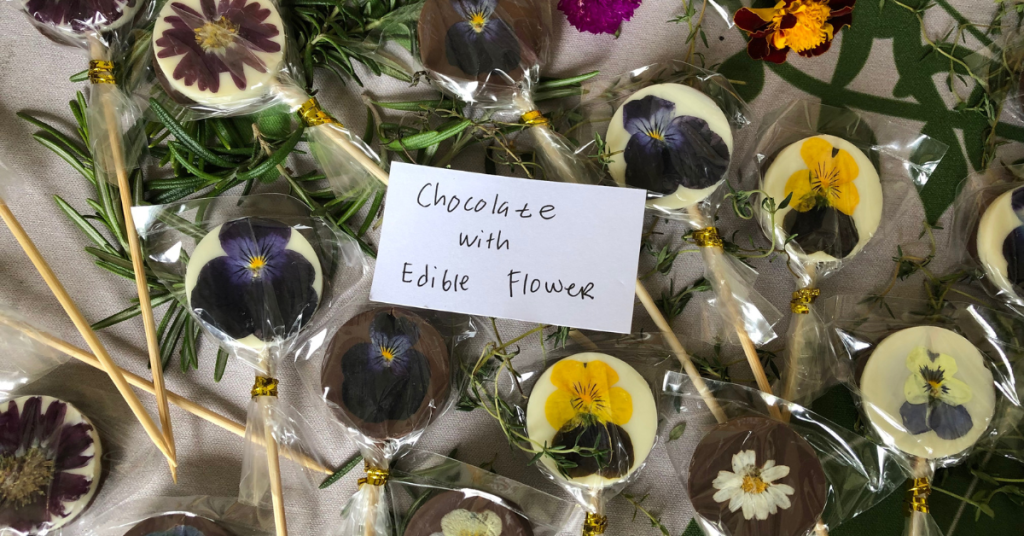 The growers are growing
​​As of now, DumoWongi has 74 herb growers. Five of them are owners of personal greenhouses, and seven of them are part of the social enterprise's core team.
But there's still a long way to go.
Speaking candidly, Irene shared, "Some of them are not active yet. [They're] still in the learning stage and not actively supplying yet."
The brand currently operates on a B2B basis. Its target market includes hotels, high-end restaurants, bars, home-based bakeries, florists, and business owners around Kota Kinabalu.
Some of their more notable clients include Limau and Linen, Hyatt Centric, Oitom Restaurant, Wine at the Peak, and Lavine.
Fresh herbs and edible flowers are supplied to hotels and restaurants, while dried products are supplied to business owners.
DumoWongi's products are delivered to its clients on a weekly basis.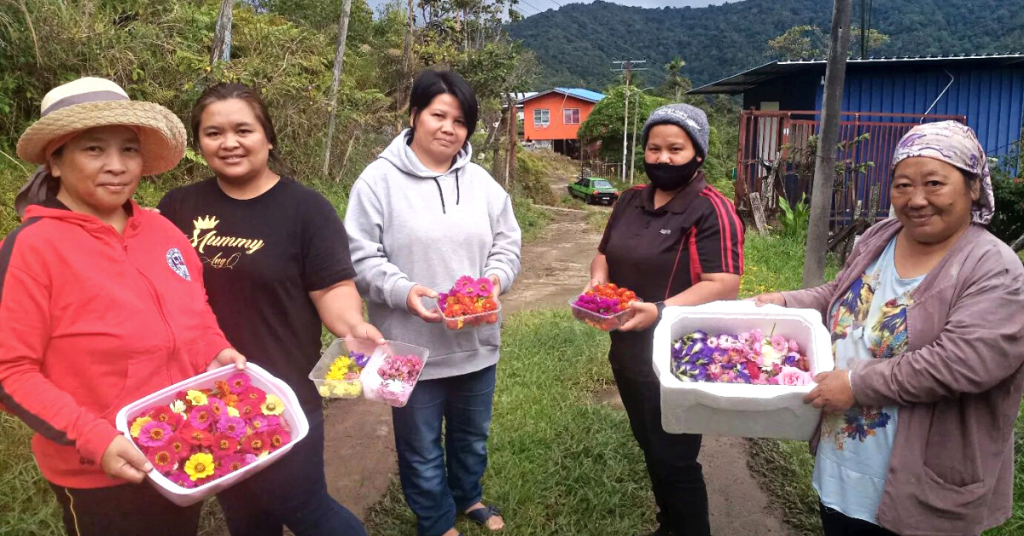 However, Irene confessed that their supply sometimes can't meet the demand.
Being in the agriculture field, it's understandable that many factors can affect the harvests. Especially since DumoWongi adopts a natural farming method, which rejects the use of chemicals.
Another contributor to this that Irene identified is the lack of proper raw material management, which leaves their crops open to pest and disease attacks.
"We are still working hard on doing research and trials to overcome this. We are also working with the agriculture department on this now," she shared.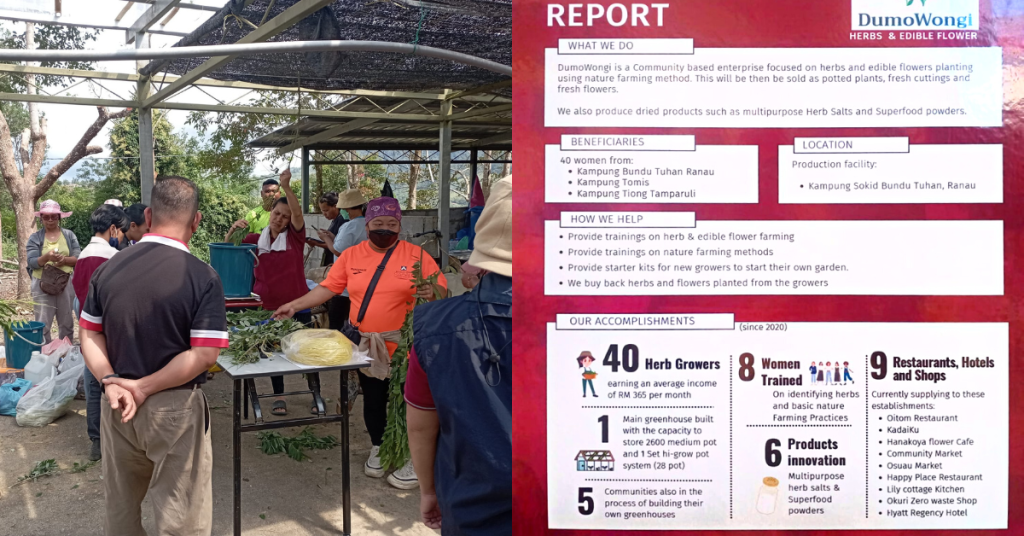 Planting seeds of the future
At the Global Shell Livewire's Top Ten Innovators Award last year, DumoWongi won the Social Impact category and earned a prize money of US$20,000.
Irene plans to use it for branding, marketing, product development, and hiring new staff for the social enterprise's upcoming show farm.
"This show farm will become an agritourism place that provides training for the community and the public," she shared. It'll be open to the public soon with a few activity packages to choose from.
In the long run, the 32-year-old mother of one hopes to spread this initiative to other areas.
The plan? To benefit more people by collaborating with schools, hostels, children's homes, and communities living in rural areas.
But for now, Irene is focusing on expanding their client base. Not just to areas outside of Kota Kinabalu, but beyond the Sabahan borders.
Featured Image Credit: DumoWongi