On March 11, a new Malaysian superapp was launched. Unlike the other superapps we've come to know, this one is a little bit different, as it's not about food delivery, e-hailing, or the like.
This one is all about sports, which is why its launch was officiated by Hannah Yeoh, our Minister of Youth and Sports.
Created by AFA Community, the AFA Superapp is a community app that aims to connect people through sports, featuring tools for easily organising activities, managing RSVPs, booking venues, and more.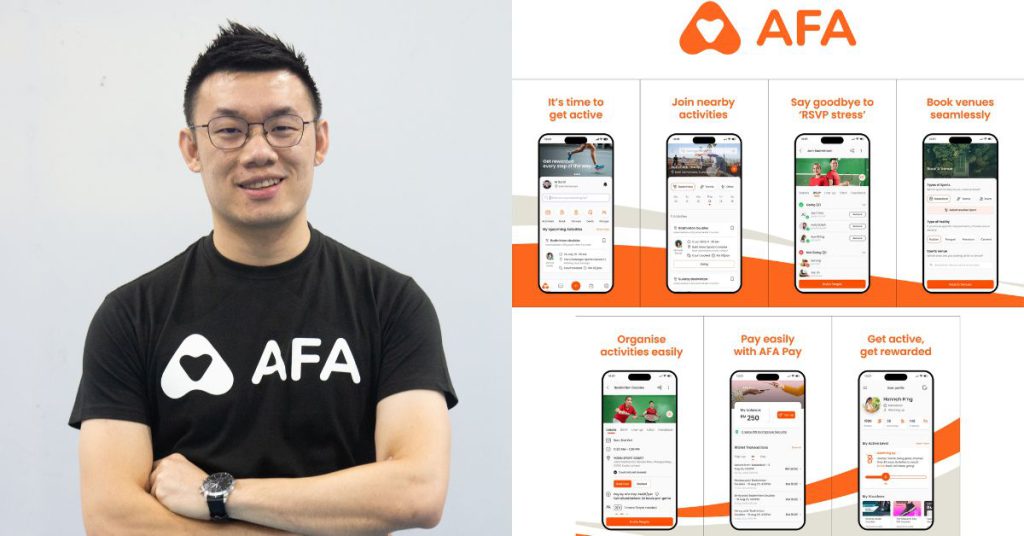 Some might think this sounds similar to the already existing AFA venue booking app, and they'd be right. AFA Community itself is a member under the Athletes for Athletes (which is where AFA comes from) management, which created the venue booking app.
So, why this new superapp?
For Samuel Siew, the CEO of AFA Community, the story starts all the way back in 2018. At the time, he was working with the Football Association of Malaysia (FAM). There, he was building a grassroots brand called 'SupaRimau' Charter.
This brand would allow all football academies to register their players into the system and enjoy privileges from FAM's brand partners.
According to Samuel, the system took only three months to build, and it grew to accommodate more than 100,000 players in the year alone.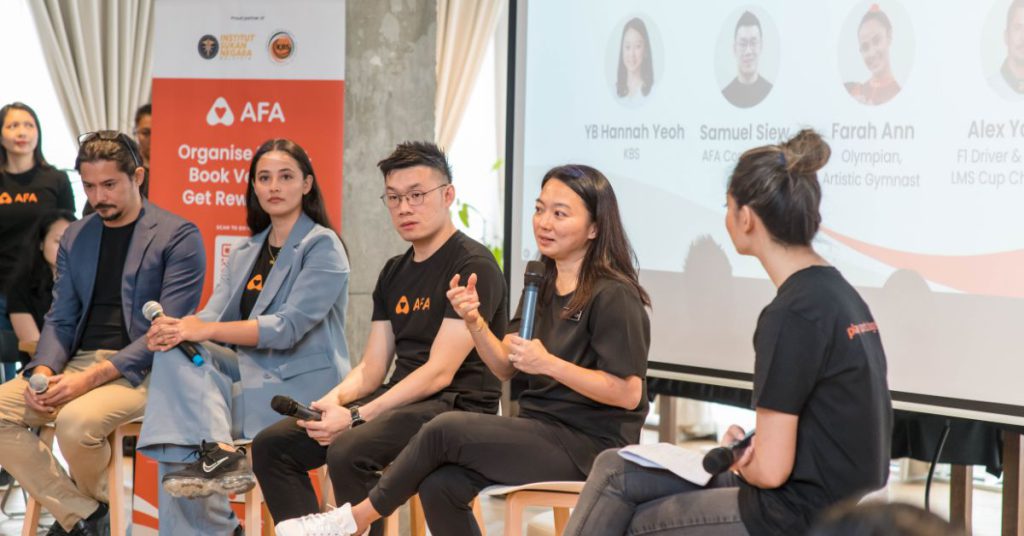 "I knew there would be potential to replicate this across the sports industry," he decided.
The idea brewed for a while, and in early 2022, he returned to Malaysia after a stint in London working with Train Effective—an app by Rio Ferdinand, an English former professional footballer.
In July, he connected with Raymond and Edwin, who built the B2B AFA venue booking app. The trio started talking about how a sports superapp could help to grow the sports community locally.
"People who are into sports would already be doing activities on a regular basis," he said. "The big idea I had was to add value to their experience and also expand that community. Sports is about people, after all."
From the B2B app to a superapp
AFA was first started by Raymond, who has experience operating sports facilities, and Edwin.
He and Edwin, together with some friends, would organise social badminton games every week and it was during this time that they identified a few gaps.
For one, players often needed to contact a few venues before being able to get one available for booking. The venue owners also often found it a challenge to secure reservation fees or manage the financial integrity of their staff.
So, they created a B2B app that allowed partnerships and onboarding with sports venue owners by providing four key automation solutions—a booking system, IoT lighting systems, vending machine and kiosk solutions, as well as a POS system to manage inventory.
When Samuel came into the picture, that app had already matured over two years under Raymond and Edwin's leadership.
Believing the superapp concept would fit well into AFA's existing ecosystem, they combined Samuel's experience and influence from the local football grassroots scene with the Raymond and Edwin's own resources.
By September 2022, Samuel was working on building the AFA Superapp with a UI/UX designer. In November 2022, AFA Community was born.
About the app
Compared to its predecessor, the new superapp is consumer-facing, allowing users to invite friends through activity-based features. This would be crucial for venue owners who want to retain users who were already making regular bookings through the app.
"The main focus of the AFA Superapp revolves around creating and joining activities," Samuel elaborated. "Our goal is to scale the number of activities created through the app so that usage is no longer tied to venue bookings alone."
As a community-centric app, it aims to actively engage users and bring people together, including more people who are new to sports so they can make new friends. The app also hopes to ease the process of finding activities, classes, coaches, and the like.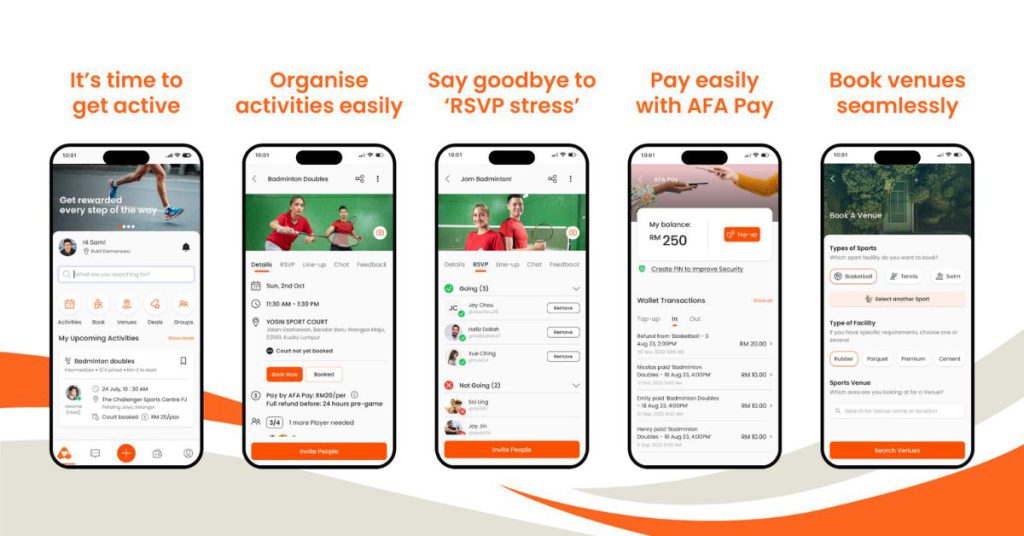 Users can also use the app's AFA e-wallet to make direct payments.
The former AFA Venue Booking App will be revamped into the new AFA Superapp and made available on the iOS Apple Store and Google Play Store.
At the time of writing, from what we can see, the app hasn't been updated just yet.
Support from the government and grassroots
Hannah Yeoh was also at the AFA Superapp launch because AFA is actually supported by the Ministry of Youth and Sports Malaysia, as its platform helps make government sports facilities more accessible too.
Other than that, AFA encourages transparency in managing the funds collected by sports facilities.
This support goes both ways, as the data collected by AFA such as the number of people who are active in sports across each city and state will help the ministry make more informed decisions.
According to Samuel, this partnership came through an initiative of Institut Sukan Negara (ISN), which is under the Ministry of Youth and Sports, when they rolled out Phase One of the innovative sports technology programme for startups back in 2020.
Other than governmental support, AFA is also seeking financial support through equity crowdfunding (ECF).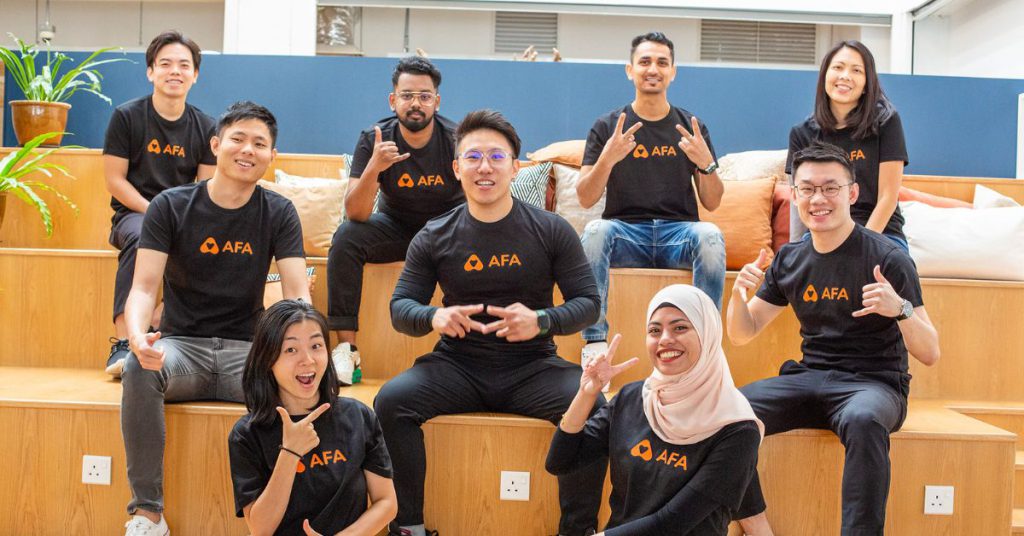 "AFA was already profitable before this from booking transactions, software subscriptions from the venue vendors, as well as management of venues," Samuel clarified. "The funds we are now raising are mainly to expand our product features and other market expansion purposes."
AFA's updated monetisation model involves three main categories. Booking and subscription fees from venues, a premium membership subscription model from users, as well as advertising and partnerships.
The team believes that ECF is the best route for them to open up investment opportunities for the public, as their eyes are set on an IPO.
"This is in line with the concept of 'By the community, for the community'," the AFA Community CEO added. "We are open to considering other fundraising mediums in the future as well."
Partnering up with venues
At the very beginning, it was challenging for AFA to convince sports facility operators that digitalisation is the future.
"We faced some resistance from venue operators mainly because they were still very comfortable with the book and pen booking method," Samuel said.
However, this mindset changed after the MCO, as businesses are now aware that they have to be open to change and technology in order to survive and thrive.
As Samuel put it, "You can say we came in just at the right time!"
Currently, AFA works with 95 sports venues and is available in 11 states across Malaysia: Kuala Lumpur, Selangor, Johor, Malacca, Penang, Terengganu, Kelantan, Perak, Kedah, Sabah, and Sarawak.
Beyond that, the AFA team also plans to expand its reach beyond Malaysia to connect sports enthusiasts and communities across borders.
Featured Image Credit: AFA Community