To Sarawakians and especially those from Kuching, there's one chicken rice restaurant chain that's a local haunt. And no, we're not talking about The Chicken Rice Shop.
It's called Singapore Chicken Rice (SCR).
But you might be wondering, why is this Sarawakian brand glorifying Singapore?
According to its managing director, Johnson Tan, it was an idea to not overcomplicate a situation.
"Since the chicken rice, the recipe, and even the chef is from Singapore, why don't we just make it simple and call the name Singapore Chicken Rice (SCR)."
And the chain restaurant was born. But apparently, that's just the short version.
After a little more digging, I found an interview online with Tan himself that disclosed the full story of this popular eatery.
An unusual but egg-cellent idea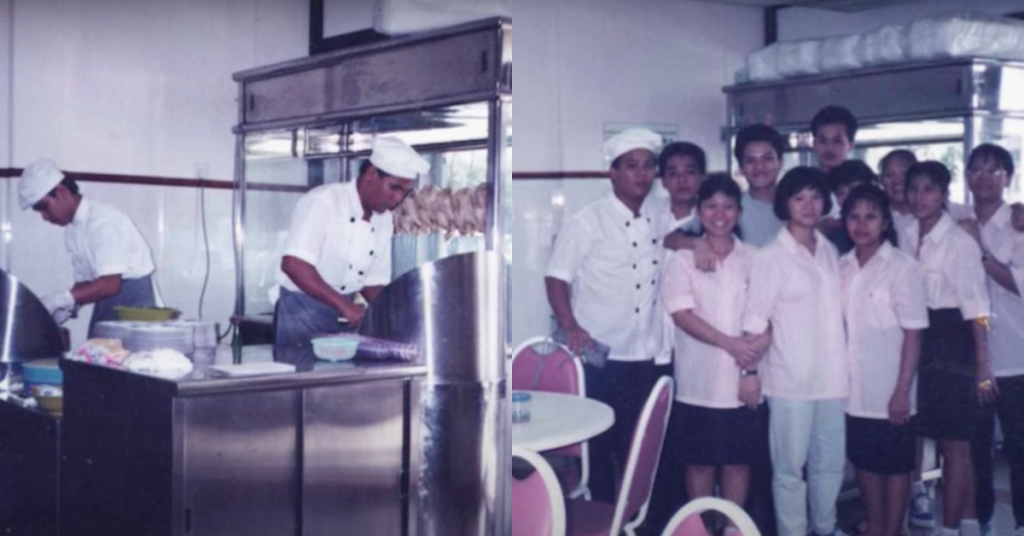 Johnson Tan, who is 65 years old this year, has been with the SCR company for 34 years.
When he was in Singapore, he patronised a chicken rice stall in Bukit Timah. He found that the chicken rice from that specific stall was "very unique", and decided to consult its founder.
Surprisingly, the stall owner was from Johor.
Tan asked if the Johorian had any plans to set up a restaurant in Kuching, not knowing that the reply he received would alter the course of his life.
"He told me that 'Kuching is a small place, so it's not interesting'," Tan recalled. "So I said I'll try to do something different. I'll have it air-conditioned and so on."
The Johorian founder was sceptical but agreed to try it out for three months.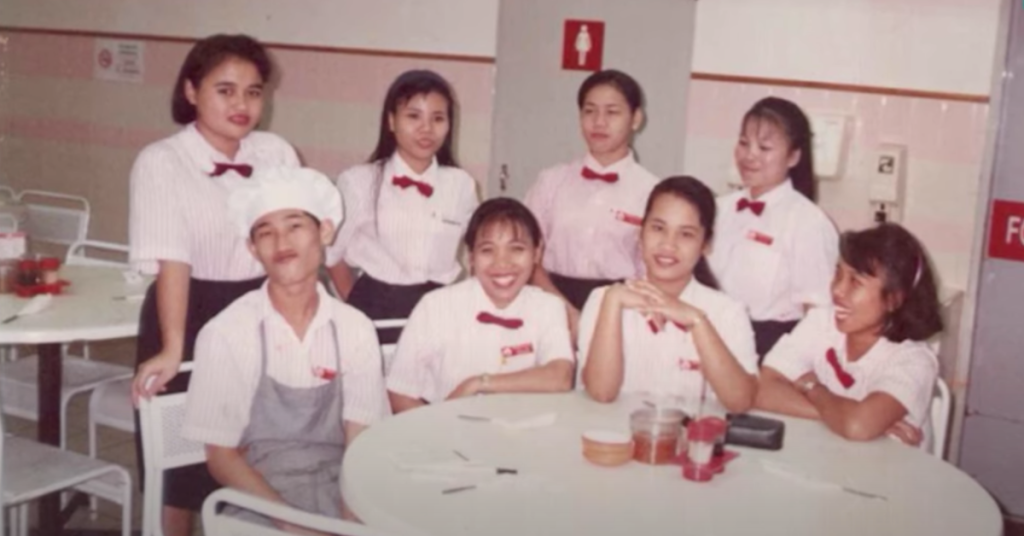 In 1987, SCR's first outlet was opened in Kuching, Sarawak on Song Thian Cheok Road. It still stands today, albeit with a newer look.
On the first day of its operations, Tan remembered that he was having a conversation with the founder about how many chickens they were going to sell.
"He was telling me that in Singapore, about 25 (chickens) is considered good." But Tan had bigger ambitions in mind and suggested doubling the amount.
At the time, SCR was said to be one of the first restaurants in Sarawak with air-conditioning. This served as the brand's USP, which Tan rightfully assumed would bring in the crowds.
SCR's doors first opened at 10AM, and by 12PM noon, the chickens would be sold out.
So they doubled the amount again to 100 chickens for the next day. Again, all of them were bought and devoured by happy customers.
This continued on for a year before the Johorian founder and Tan decided to open more outlets throughout Sarawak, Sabah, and neighbouring Brunei.
Chicken, chicken, and more chicken
In the beginning, the main menu item of SCR was chicken rice, of course.
And like many others in the field, the brand also offered side dishes like steamed tofu, kailan with oyster sauce, and fried bean sprouts with salted fish.
But with the business's continued expansion, enquiries were coming in asking for more food options. Tan explained that customers asked for fried items, like fried noodles.
This caused the menu to grow from having only six signature items to now 20. He noted that this change brought better reception and sales to the business as well.
SCR's current menu includes items such as Cantonese noodles, black pepper chicken, fried rice, and sweet and sour fish. And who could forget Sarawak's own three-layered tea?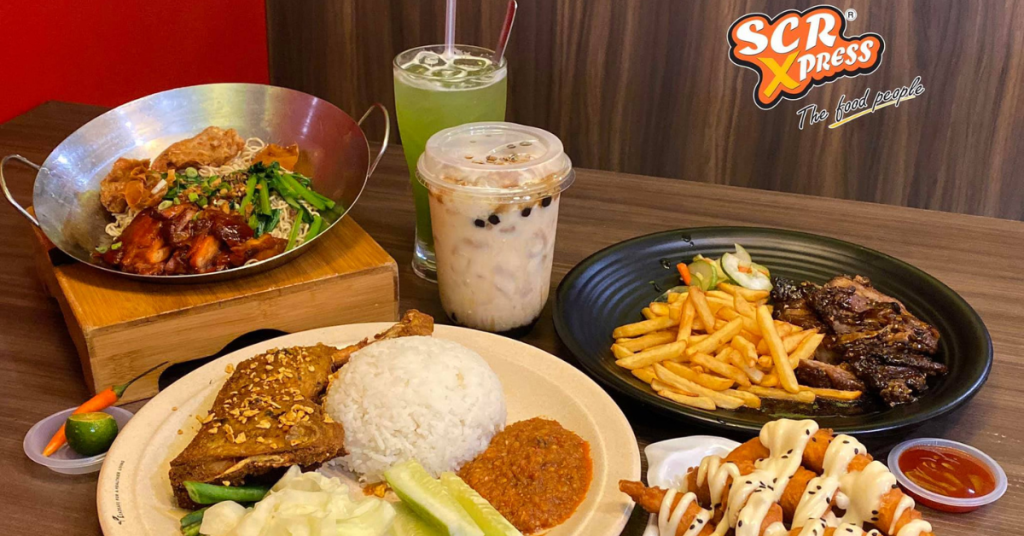 While this was happening, the corporation set up a central kitchen to process SCR's own sauce and ingredients. They would then deliver the prepped food to its many outlets in Sarawak and Sabah.
According to the managing director, JAKIM officers would visit the halal-certified business's outlets and central kitchen to ensure SCR's food, kitchens, and ingredients were keeping up with the necessary standards.
Riding on the brand's success, they acquired Chica.go7 in Kuching which sells slightly healthier fast food. They offer snacks like salad bowls and vegetarian burgers for health-conscious customers.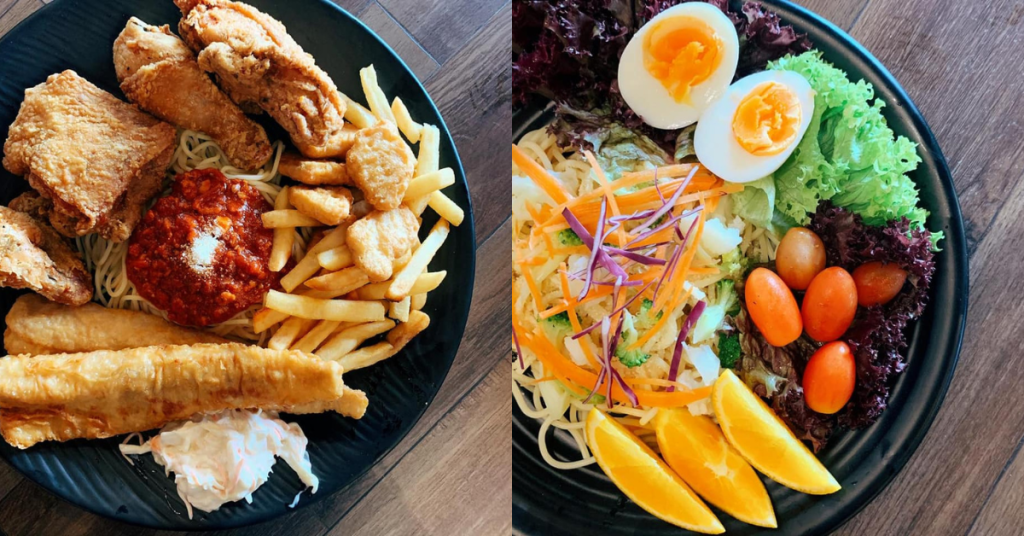 Serving breadcrumbs of wisdom
"I would say, in any business, employees are the most important criteria to run a business," Tan stated.
As such, he shared that SCR treats their employees quite fairly. The pandemic caused the business to close down a few of its outlets, but Tan reportedly didn't resort to retrenching its 500 staff members.
One of them shared that even though they weren't able to work, their pay still came in as usual.
Some of them have been with the company for over 20 years and rose to senior executive positions.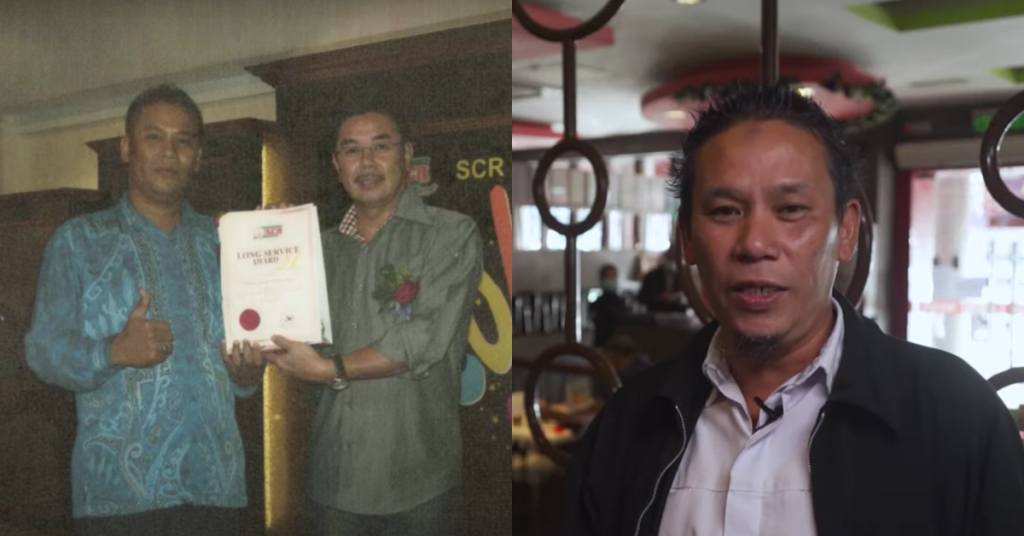 A clear example of this is Awang Tuah who has a 33-year career with SCR and is currently an assistant manager. He was initially a waiter for the then-new brand as a teen, but slowly climbed his way up the corporate ladder.
As of last year, the brand has successfully expanded to around 45 outlets around East Malaysia, Indonesia as well as Brunei.
Interestingly, it's hard to find any traces of the brand having made its way into West Malaysia, and one can only guess why. Perhaps it's because we already have a variety of chicken rice brands here, serving up the simple yet delicious dish.
If that's the case, then it may indeed be difficult for SCR to penetrate the market here, and they would be better off dominating the chicken rice scene in East Malaysia and neighbouring areas.
Learn more about Singapore Chicken Rice here.
Read other articles we've written about Malaysian startups here.
Featured Image Credit: Singapore Chicken Rice