While our editorial team was on an excursion to Eslite Spectrum, a lifestyle destination taking up the top floor of The Starhill in KL, we spotted several interesting brands.
(Side note: check out our experience of the place here, and our review of whether the place is just for the bougie here.)
Among those brands we saw was Old Hands Cafeteria, which didn't stand out in the usual way. Instead, it looked very reserved with a slightly rustic charm. Curiosities piqued, we would later do some research on it and come across the story of Okamoto-san.
He's a veteran Japanese baker who decided to start a home-baking business during the movement control order (MCO) by working with his friend who is a social media marketer.
With the help of his wife, the couple's home baking business proved to be such a hit, they eventually went on to open up a physical bakery named Old Hands Cafeteria.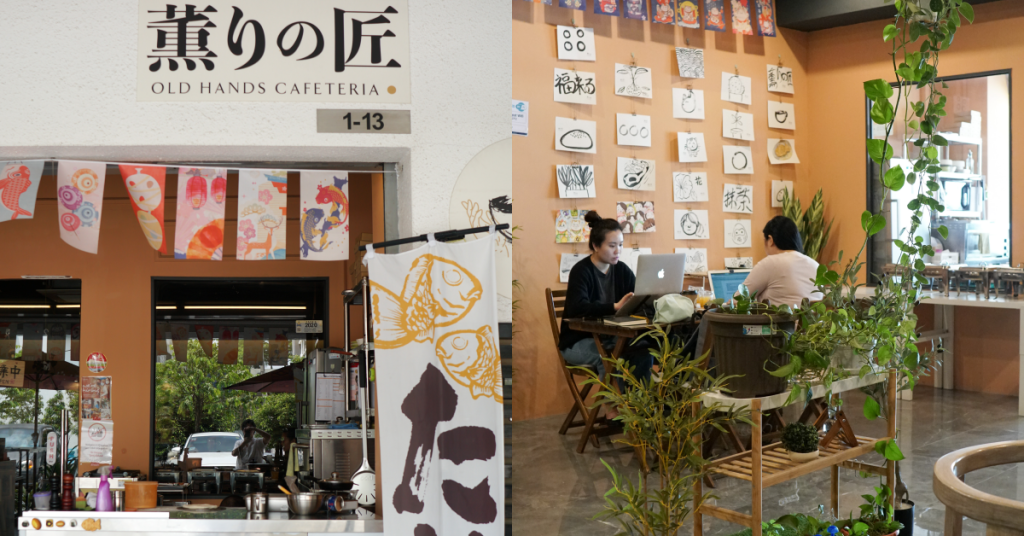 Raising the flour
Old Hands Cafeteria opened for business in May 2021, however the wheels were set in motion a whole year prior during the MCO.
Before coming to Malaysia, Okamoto-san spent 12 years in Singapore operating a bakery under the Yataro Group, a Japanese bread company from Shizuoka.
About seven years ago, he ended up in Malaysia, originally to help set up a Japanese bakery in partnership with a local company. But that deal fell through.
According to an interview with Malay Mail, during the wait, the couple decided to operate a small cafe at The Japan Club.
However, the cafe had to be closed due to the pandemic which left Okamoto looking for an alternative way to do business. His original idea was to start a small home-based bakery selling his bread.
Following a discussion with Albert, an F&B social media marketer whom he met through a mutual acquaintance, they decided that a social media presence was important to reach customers, especially during MCO where physical travel was limited.
To kickstart the social media marketing effort, Albert offered to take photos of Okamoto's bakes where he finally had the chance to taste his mochi and other goods. He found them to be homey and endearing, and described the feeling as being welcomed to your grandparent's home.
Albert then organised tasting sessions to build up interest and gauge the market's interest in Japanese desserts. This marked the beginning of a collaboration as it resulted in Okamoto's mochi being supplied to a client's restaurant.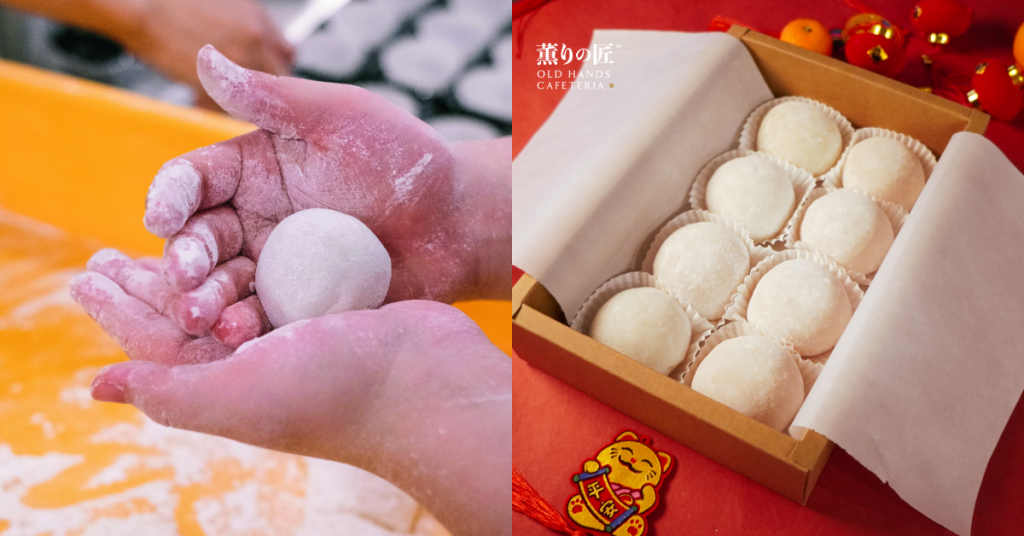 The mochi were well received and usually sold out, with customers enquiring for more.
As he felt that Okamoto had so much more to offer in terms of products, which were limited by a home baking setup, they eventually decided to explore starting a bakery and desserts business.
Kneading their plans for the future
They eventually set up shop in the Kampung Sungai Kayu Ara for a few reasons. Firstly it was because it was right below Albert's marketing office (The Other Kitchen) which allows them to provide immediate and constant support, in both marketing and operations.
Some other reasons why they settled on the location are because the rent was low considering its proximity to Bandar Utama, and because it had ample parking space.
As the shop lot was originally a tiles showroom, they decided to retain the look to keep renovation costs to a minimum.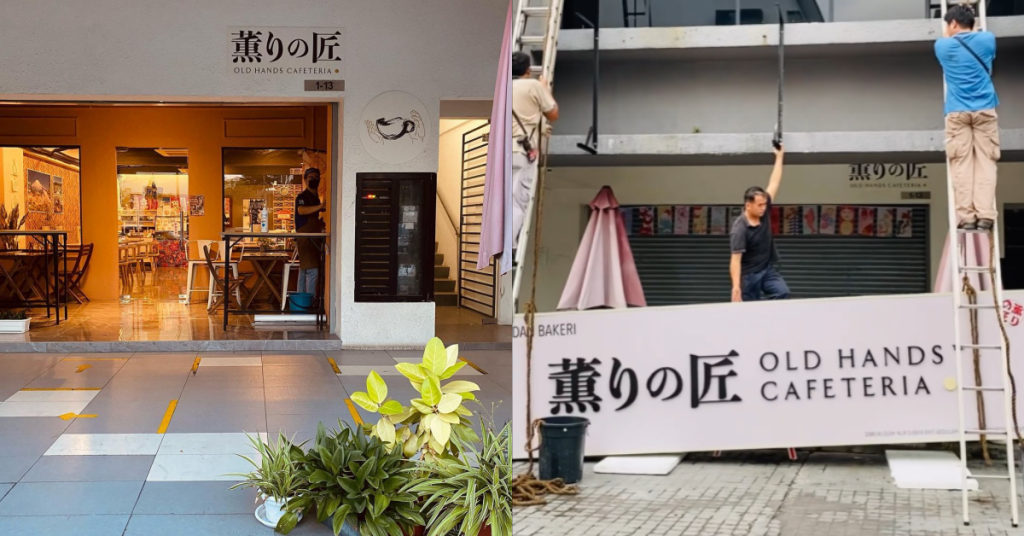 Old Hands Cafeteria was privately funded with a capital of RM80,000, Albert told Vulcan Post.
"Obviously, this is a low starting cost for F&B, especially for a cafe. Our strategy was to work smart to create interest, rather than buy interest through expensive renovations and gimmicks."
"We spent only on essentials, reusing whatever we could in renovations, furniture from expats, and so on. We relied on low-cost methods to add character to the cafe, such as calligraphy art and printed material, and used social media and storytelling to our advantage," explained Albert.
Fast forward to today, Albert is now the Managing Director of Old Hands Cafeteria as Okamoto and his wife decided to retire and pass the torch to the next generation.
"The scale of Old Hands' success was unforeseen but is of course something we are all thankful for. But keeping up with the day-to-day production was physically intense, and eventually Okamoto and his wife decided to retire last year," said Albert.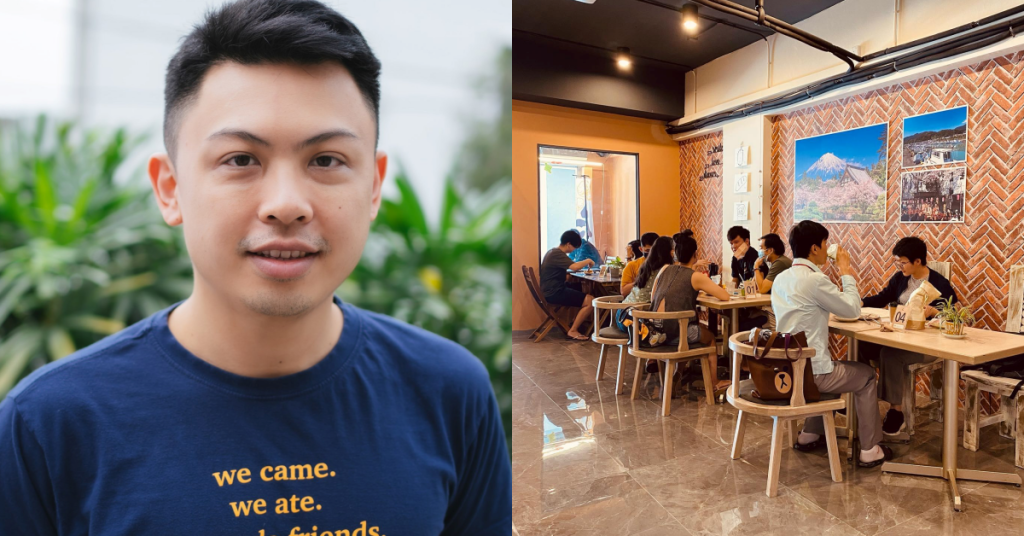 Bringing Malaysians a taste of Japan
On what makes them different from other cafes and bakeries, Albert said, "Perhaps the first difference was that we did not really set out to start a cafe. The idea was always to introduce Japanese bakes and desserts to Malaysians."
Another key difference as explained by Albert is that they respect authentic Japanese recipes and prioritise importing Japanese ingredients.
"We believe the quality is a difference you can taste, which is why our Daifuku, Taiyaki, buns, and housemade Red Bean Paste have been well received."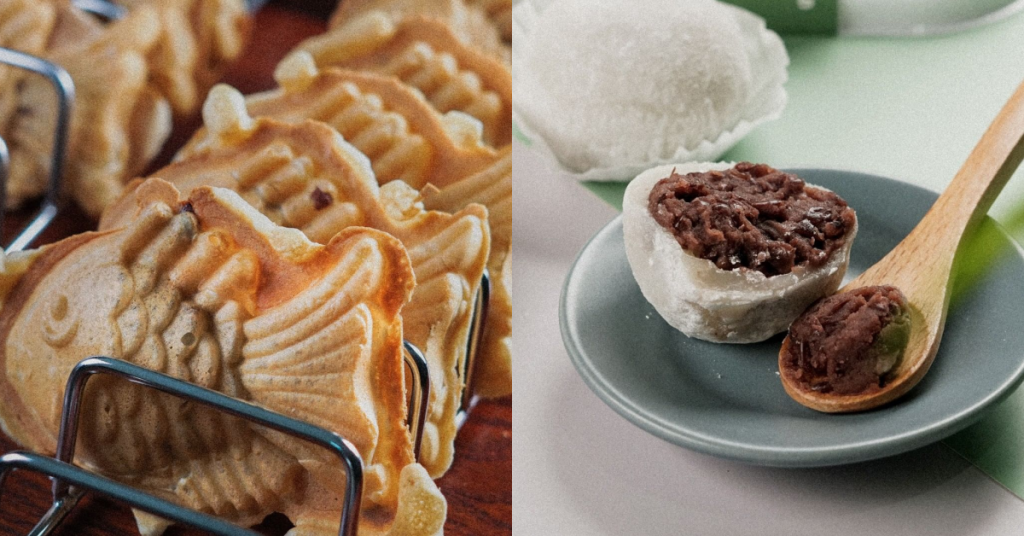 He said that for the Daifuku, customers would often acknowledge that they are the softest Daifuku they have eaten.
"According to our Japanese customers, even though Taiyaki is a simple snack in Japan, they can taste the quality of texture, and the flavours of ours are not just a quick bite, but a delicacy," added Albert.
This is in spite of it being a nightmare to procure ingredients from Japan during the MCO.
Aside from the food, Albert said that they are constantly also trying to promote Japanese arts and culture.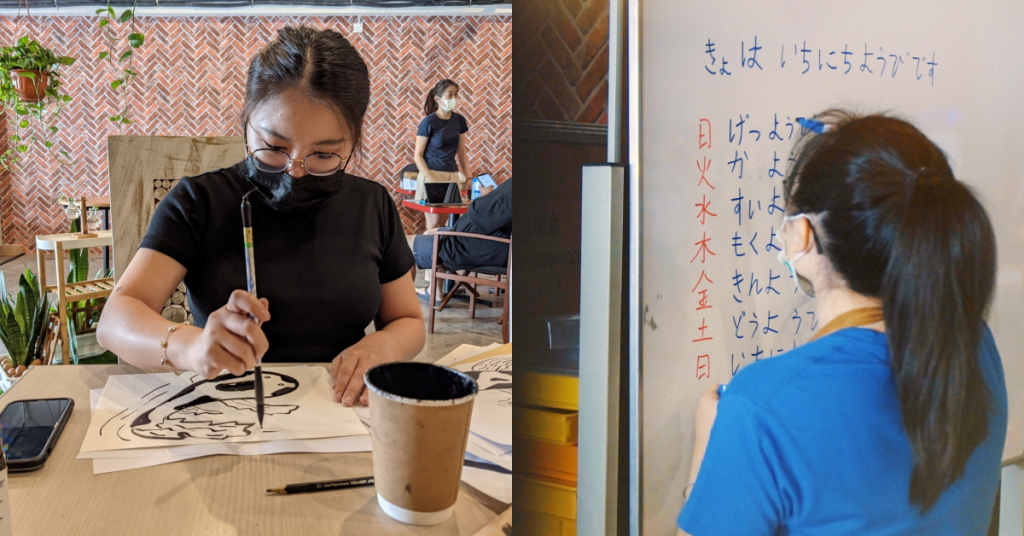 Their efforts so far have included:
A piano musical night titled Ghibli Serenade, which was an evening of live piano performances paired with a themed menu
Hosting mochi and matcha-making workshops
Working with Rosa Chuay, an origami enthusiast, to develop a limited edition Valentine's special gift set to promote awareness of Origami and Washi Paper
They plan to increase such efforts in the future to continue Okamoto and his wife's wishes to promote Japanese culture to Malaysians.
Baking the world a better place
On the challenges he has faced with the business, Albert mentioned, "Japanese desserts are not exactly mainstream. So our customer base may be smaller than other eateries, and we need to work hard to increase awareness and interest."
Another challenge they face is the matter of taste. "Japanese food is generally healthy by design, which is why our offerings are never 'too sweet', or 'very sweet'."
He explained that Malaysians are accustomed to overly sweet products which then trains us to crave more sweet things, leading to an unhealthy lifestyle.
"Hopefully, with a positive mindset, we can change this," he added.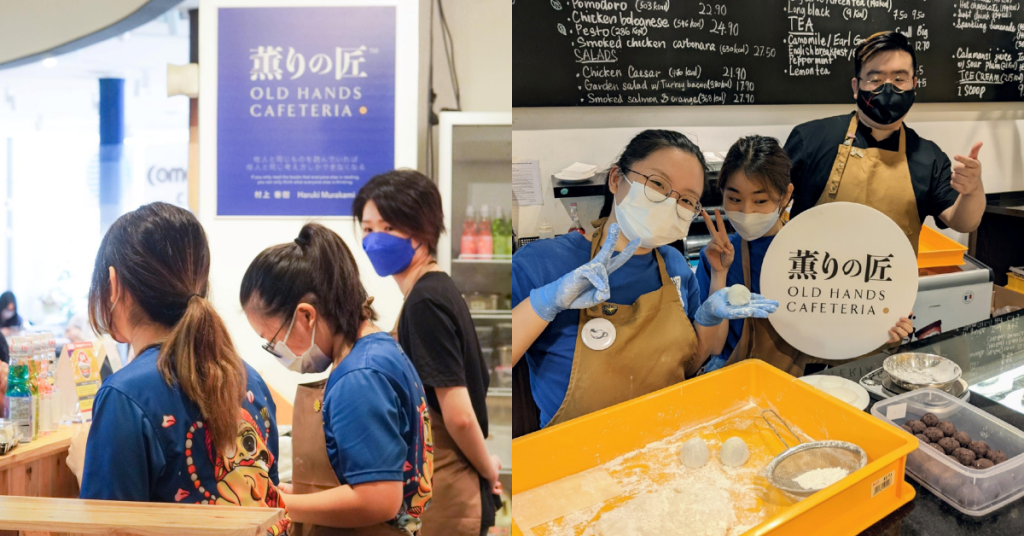 On their plans for the future, Albert stated that rather than opening more outlets, their focus is on opening the right outlets. They are also exploring the possibility of expanding to stable or fast-growing economies such as Singapore, Vietnam, and Indonesia.
"It is important that every outlet serves a purpose and a community, and elevates the brand as a whole. We are also looking to partner with like-minded business partners to license our brand, although the strategy will not be to scale massively."
At their Glomac PJ outlet, they are currently experimenting with a Working Breakfast Club where customers can pay a daily or monthly pass to access a free-flow menu and a good working environment.
Albert added, "I don't know what Old Hands will be, I just see how the river flows. For us, the river is the quality of our products, service, and team spirit. Where we go next, this is what we bring with us."
Learn more about Old Hands Cafeteria here.
Read other articles we've written about Malaysian startups here.
Featured Image Credit: Old Hands Cafeteria