Have you ever been bombarded with food posts on social media to the point that you end up intensely craving them?
The kind of cravings that won't go away until you make it exactly the way you've been dreaming it to taste like?
That was Esther's dilemma during the pandemic. That, and finding a job that was willing to hire fresh graduates.
So to alleviate her sorrows, she ultimately gave in to her cravings and baked up a batch of New York-style inspired soft cookies.
And with her college friend, Zi Yun, she launched Cookiecrumbs to satisfy others with the same food desires.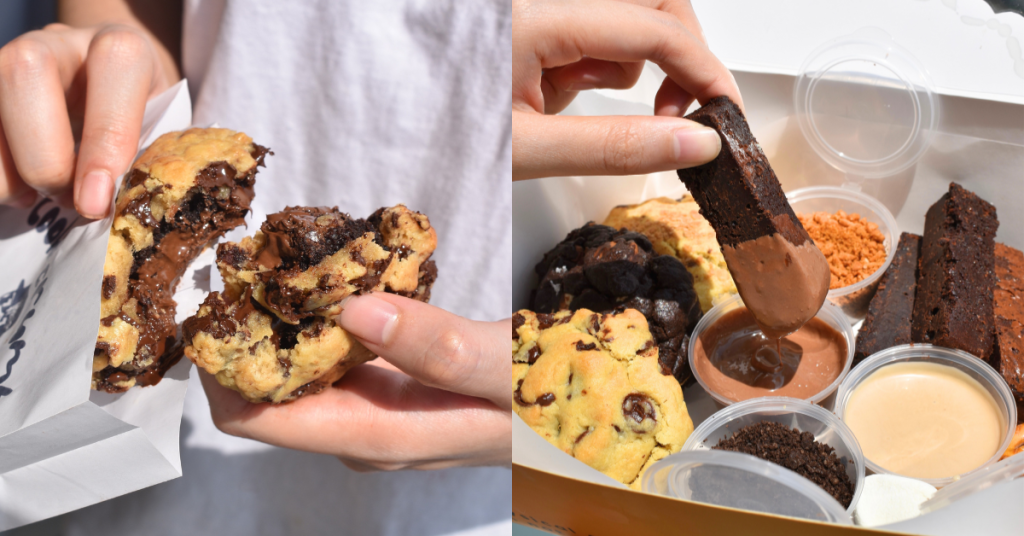 You could call it friend-chip goals
Esther could be described as one of those individuals who are natural-born entrepreneurs.
Back in high school, she started an online clothing store that sold items from China. The business was reportedly so successful that she was able to generate a stable monthly income while studying.
In fact, she did it all the way until she went to further her education at the University of Auckland, New Zealand.
Editor's Update: Information in the above paragraphs have been edited to reflect greater accuracy.
Upon graduating, Esther moved back here and launched a cosmetic brand. But with manufacturing and logistical difficulties due to the pandemic lockdowns, she had to shut it down.
Sometime later, her close friend from "the land of Kiwis" came back to Malaysia. Both of them decided to move into an apartment together.
This was how their entrepreneurial experience as a pair began.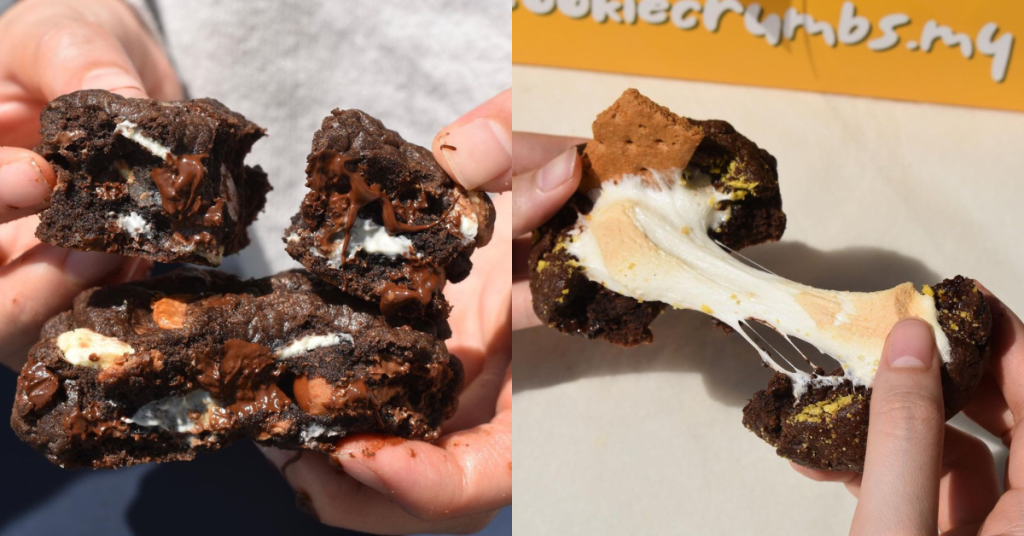 "Since we were both unemployed, and searching for a job was almost impossible as nobody was willing to hire during (the pandemic) lockdowns, we started a natural healthy almond butter brand [called] 'Nuthin Better'," Esther shared.
Made in their apartment kitchen, the spread brand reportedly received good feedback and sales. They sold approximately more than 500 bottles within six months of operating.
But the nut butter grinding machine was "very complicated", and the cost of repairing and servicing it was too high. "[It was] not worth it for us to continue the business," they explained.
A couple months before they decided to end the business, though, they had already started Cookiecrumbs.
And the sales from it were so "overwhelming" that the pair chose to focus on that and put an end to the nut butter business.
A cookie a day keeps the sadness away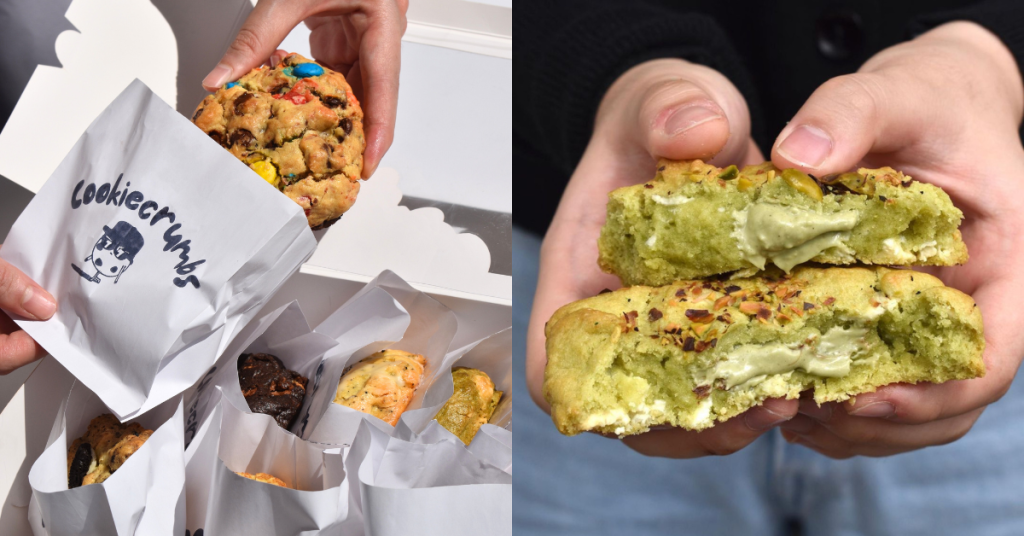 Interestingly, "New York-style cookies" is not just a way to brand and market themselves. It's an actual term used to describe cookies that are similar to those of a famous bakery in New York called Levain Bakery.
The American bakery is known for its "crispy, chewy, soft, and melty" cookies that have become iconic worldwide, especially with their signature gooey centre.
Esther explained that New York-style soft cookies are generally larger in size than a typical cookie. "It's thicker, chunkier, soft on the inside, and full of chocolate packed in the cookie."
This was just the sort of cookie that she was initially yearning for.
So she looked up some recipes online and experimented with them, changing them a little bit here and there to suit her personal preferences.
As more feedback came in, the recipe became refined over time.
"We've changed our recipe four times so far since the first day we started selling. And we've stayed with the current recipe for almost a year now, because it's still the best one, even though we've been trying out new recipes almost every day."
Go bake or go home!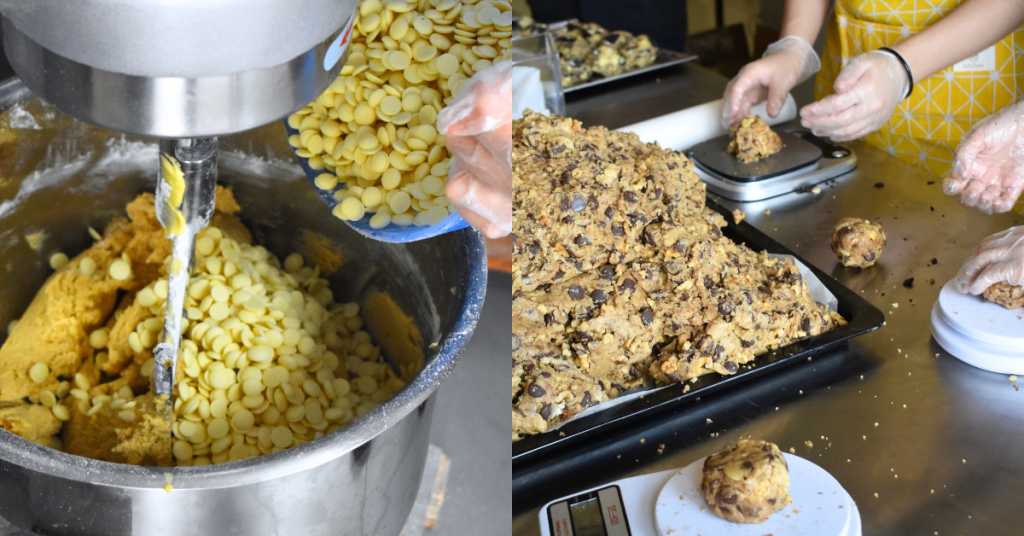 Cookiecrumb's cookies are currently made in 14 different flavours, all featuring the brand's gooey and Instagram-worthy filling, which is what the founders believe to be their USP, alongside the quality of ingredients used.
"I'm not sure about other brands, but we use only 100% pure imported butter and real couverture chocolates, not compound chocolates. This means that the chocolate we use are made with cocoa butter and not vegetable or plant oil," Esther shared.
Some of the flavours offered include the OG Chocolate Chip Cookie, Roasted Pistachio, Campfire Smore's, and Uji Matcha. Each cookie is individually priced at RM9.90 per piece and weighs around 115g to 135g.
This means that four pieces would total up to almost half a kilogram. All of them are baked fresh on a daily basis and sent to customers through local postal and delivery services.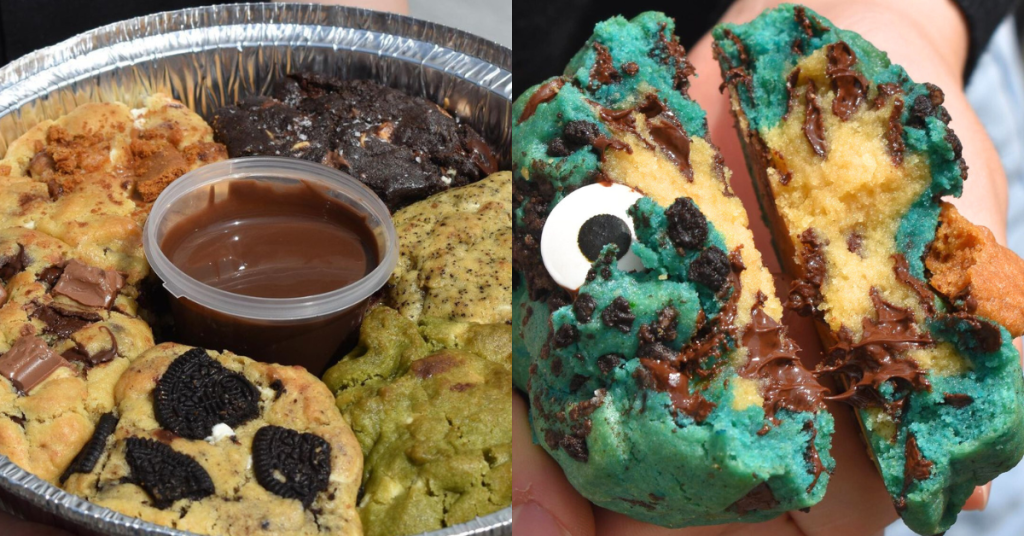 There are currently five permanent workers operating the business, though they do hire part-timers sometimes to handle bulk orders.
Between the two founders, Zi Yun's role in the company is more aligned with her financing background. She manages the company's finances and day-to-day operations while Esther works on the creative side of the brand including its marketing.
Their three other colleagues help in the kitchen and arrangement of orders.
That said, the measurements for Cookiecrumbs' recipes are kept private and confidential, even to the brand's staff members.
Esther shared that the dry ingredients (like flour and cocoa powder) are pre-packed by the founders personally.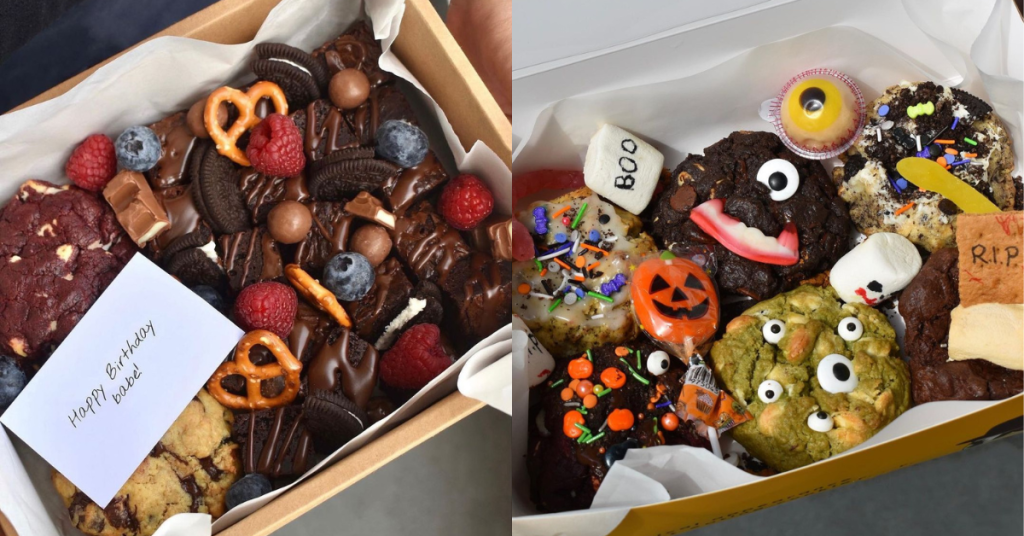 "Our staff will only know the measurements of wet ingredients, like eggs and butter. And also the preparation steps in order to prepare the cookie dough."
As the business grew, space became an issue when bigger machines, equipment, and storage areas were needed. So the pair rented the next door apartment as it was the only option available at the time.
But once the local movement restrictions were lifted, it took them a few months to find a place within their budget. The Icon Tower in KL has been the HQ of Cookiecrumbs since November 9, 2022.
They aren't afraid to take whisks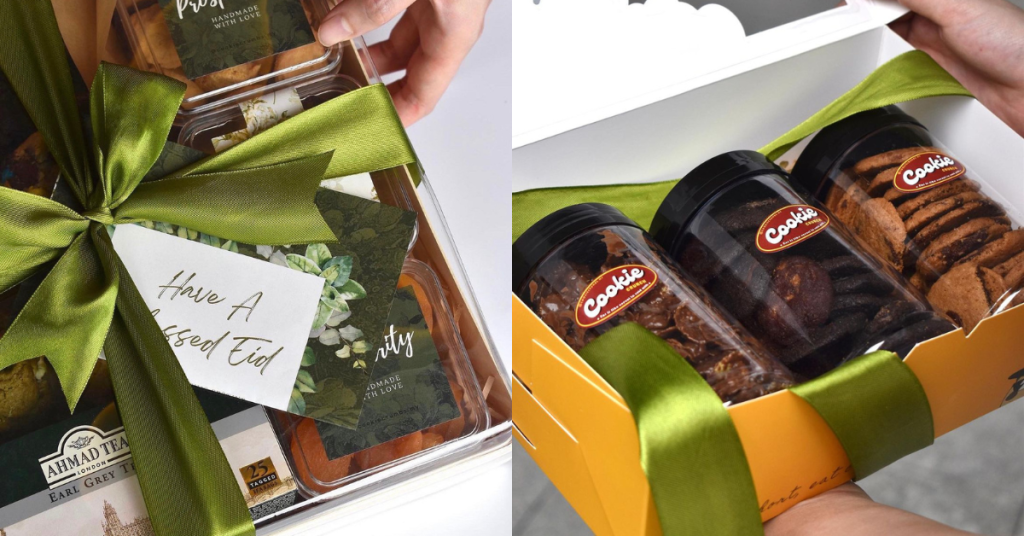 Since starting, they've supplied products to some notable clients who include American Express, Ernst & Young, and New Balance.
Reflecting on their journey, the duo that graduated with bachelor's degrees in commerce has no intention of returning to their fields of studies. At least, not in the near future.
Having secured a few investors who believe in Cookiecrumbs, Esther and Zi Yun plan to expand their business further. The founders are thinking of either turning it into a franchise or a manufacturing business.
But that's still quite a way off.
"We're still considering the pros and cons of the options, and also exploring more options before we make any decisions," the duo shared.
So for now, the brand is focusing on doing what they do best and coming up with more flavours to entice sweet tooths.
Learn more about Cookiecrumbs here.
Read other articles we've written about Malaysian startups here.
Featured Image Credit: Cookiecrumbs