Not many people can say that they've had the opportunity to work with a MasterChef judge, much less receive an offer to work for their brand.
And definitely not someone from a background in mechanical engineering.
But that's exactly what happened to Emily who through that experience, later founded her home-based soft chunky cookies business called Pretty Baked by Em.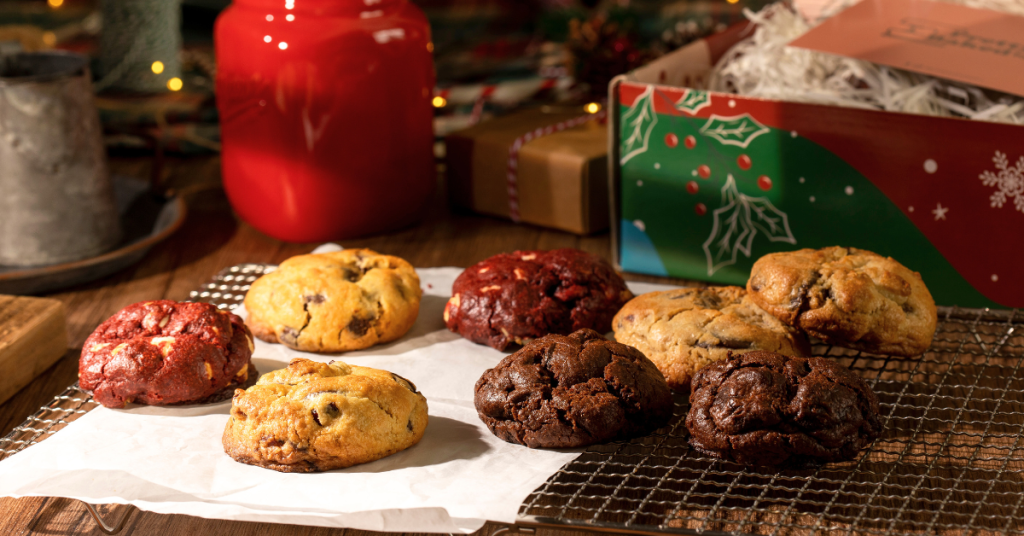 Life is what you bake of it
As a child, Emily had always been interested in baking and was making muffins on school nights to sell to her friends.
This passion for baking never ceased and followed her all the way to Melbourne, Australia, where she studied mechanical engineering at the Swinburne University of Technology in 2014.
While she was working part-time at a café, she would often bring baked goods for her colleagues to try. "My boss would always ask me to sell it to the café instead," Emily said.
So upon graduating, she did just that while working as an engineering consultant.
But there was a slight hiccup. If she wanted to continue pursuing her dreams in F&B, she was required by Australian law to take a food and safety course.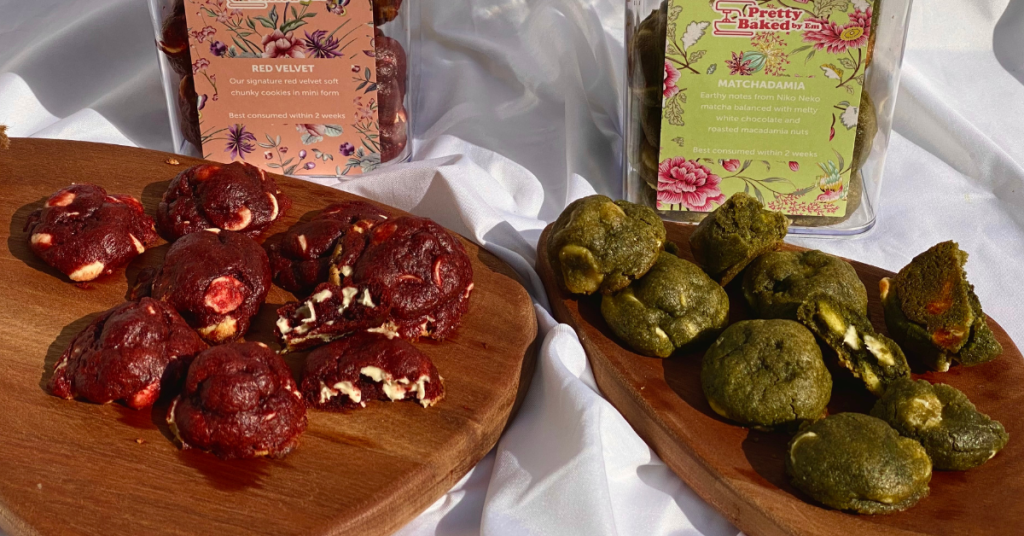 That's how she ended up at the William Angliss Institute, a government-endorsed specialist training provider for the food, tourism, hospitality, and events industries where she obtained a Certificate III in Patisseries.
During her final semester, one of Emily's teachers introduced her to Christy Tania, an internationally acclaimed pastry and dessert chef.
In 2014, Christy was the youngest pastry judge to appear on MasterChef Australia, and was a regular on the show over the years.
She's known to challenge participants to recreate her famed "floating" ice cream dessert which was the same dessert that Christy was looking to recreate for a MasterChef pop-up event, which she needed a team for.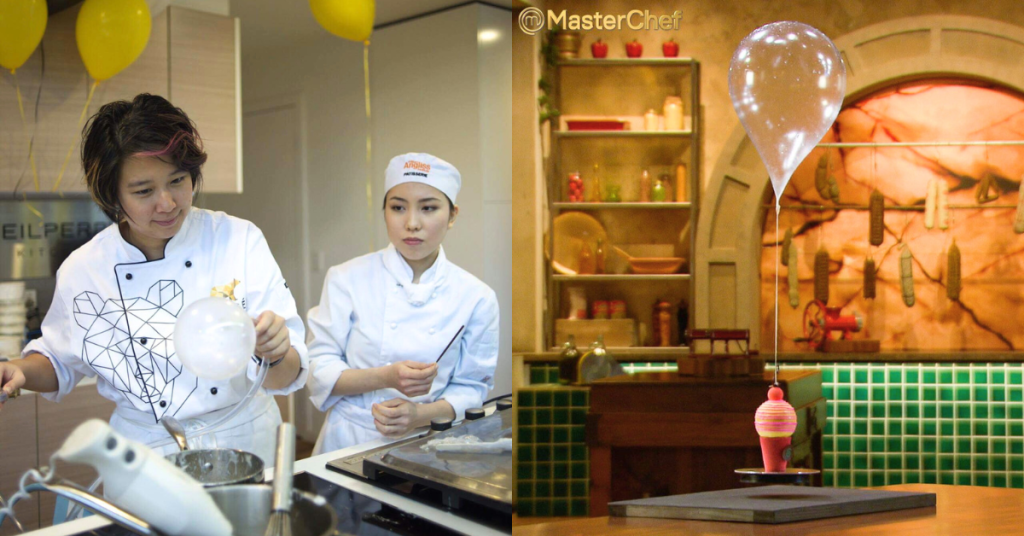 Emily joined her, making a team of three, and recalled that it was quite a whirlwind of an experience as the trio had to make roughly 500 ice creams within four days.
Having grown a little closer through the event, Christy eventually offered Emily a job at her new ice cream shop called GLACÉ.
However, it was not meant to be as Emily had to return to Malaysia in 2018 to plan for her upcoming engagement and subsequent wedding.
Whilst working as a recipe developer and assistant baker for Sugar and I in Subang, Emily learnt more about running her own business from home, and eventually launched Pretty Baked by Em.
She's a real whisk-taker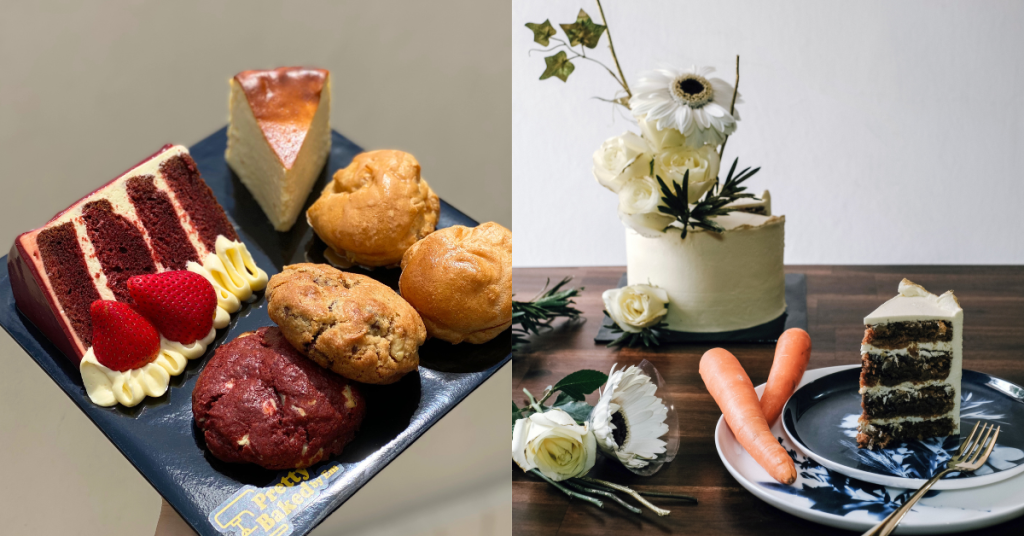 During the lockdown, Emily began craving for some cookies and stumbled across recipes from New York's famous Levain bakery.
She started experimenting with a recipe from famous baker and YouTube-vlogger, Cupcake Jemma. Although the techniques remained similar, Emily tweaked them to better suit the Malaysian palate, which she found preferred less sugar and more flavour.
She then shared them with friends to try and earned winning approvals from everyone. "That's how I took a leap of faith and decided to create a proper menu for these cookies."
Some of their soft chunky cookie flavours include Raspberry White Chocolate, Signature Red Velvet, Pandan Kaya, and Coconut Gula Melaka. Emily added that the brand has a goal to incorporate more Malaysian flavours in their cookies.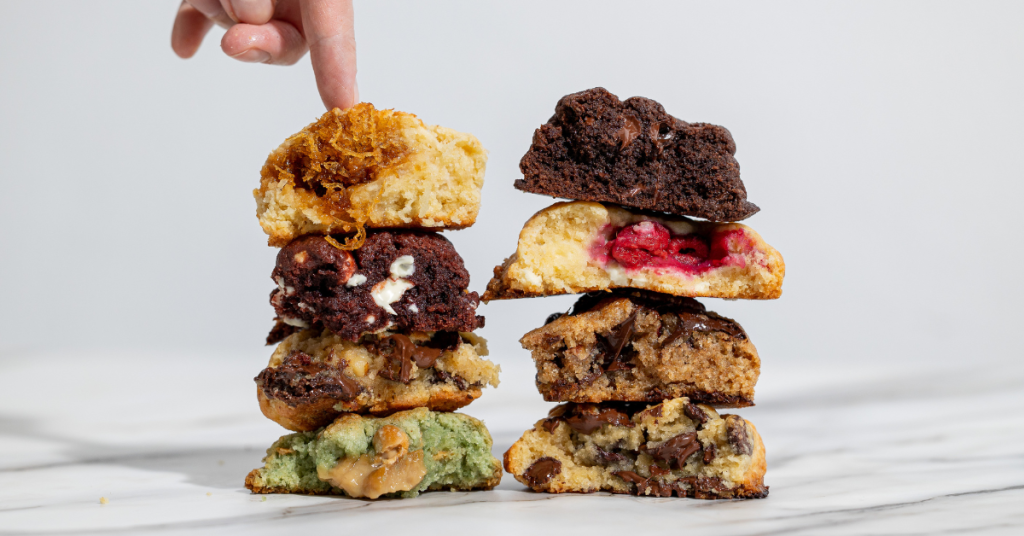 Each cookie weighs around 85 grams, which is slightly lighter than Cookiecrumbs, a brand we recently featured selling New York-style soft cookies as well.
Individual cookies start from RM9 while cookie boxes ranging from six to a dozen pieces begin at RM36. It's not too different from Cookiecrumbs' pricing, but both brands have their own special flavours that suit different palates.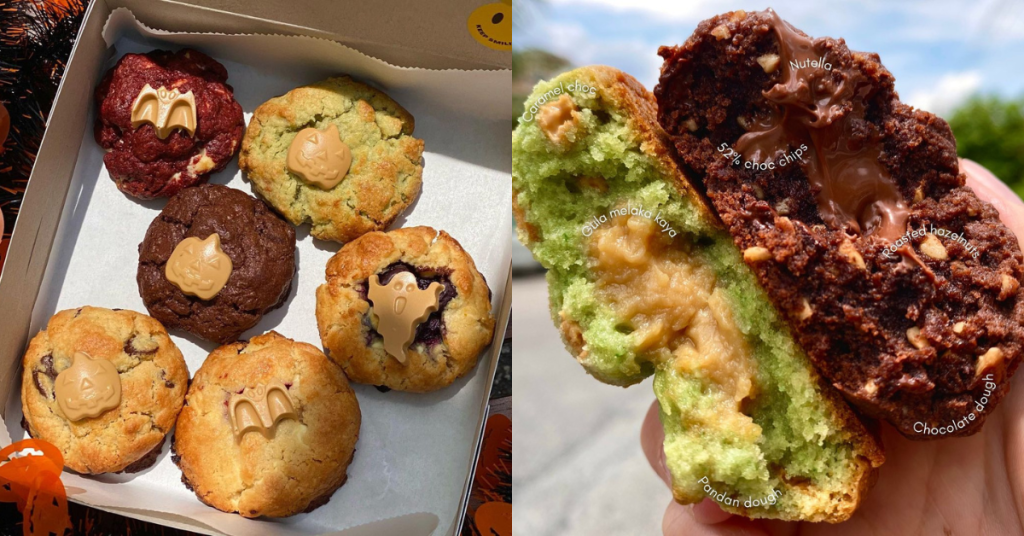 You gotta bake it till you make it
Besides her own cravings, Emily believes that there is a larger market for these types of cookies than other more delicate pastries.
This is because they can be delivered throughout West Malaysia without the need for refrigeration, and possess a longer shelf life. As such, she intends to focus on the soft cookies for now.
However, the menu will likely expand once she has a store front and central kitchen.
Speaking frankly to Vulcan Post, Emily explained that running the business from home limits its market reach. "Cookies also rely on impulsive purchases and cravings rather than a planned purchase."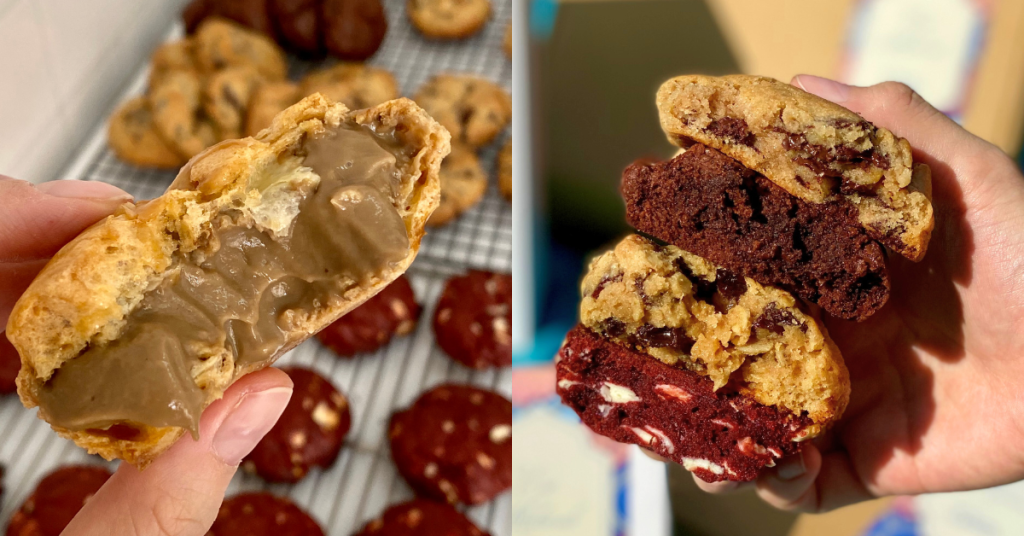 Having a physical store would mean more walk-in customers, and it would also allow them to serve "on demand" as opposed to the current one day-preorder service.
To make this happen, she's hoping to secure a new business partner or investor who's willing to put in roughly RM200,000 as part of the store's capital funds. In return, the investors will receive a 55% share of the company.
Emily will also be contributing an additional RM50,000 herself.
Most of these funds will go to the outlet's kitchen equipment, renovations, and branding costs., while the remainder will be spent on the first month's rental and staff hiring.
It seems that failure will not be an option for Emily, as she added, "If within these next few months I don't find the right fit for the company, I will take up a business loan and do it all on my own."
It's no surprise that she's extremely determined to make her baking dream come true, because she has no plans to return to engineering.
"I believe that I need to focus on just one thing in order to make it a success. Otherwise, I would get too distracted and end up not achieving anything at all."
Learn more about Pretty Baked by Em here.
Read other articles we've written about Malaysian startups here.
Featured Image Credit: Pretty Baked by Em