Despite being raised in the UK, Adam Hanrahan is no stranger to Malaysia. Born to a Malaysian-Chinese mother from Klang and a British father, he would frequently visit our country during family trips. 
When he turned 33 years old, Adam decided to pursue two life-long ambitions—completing an MBA, and opening a restaurant. So he flew back to Malaysia and enrolled at University of Nottingham's local campus. 
Along the way, he founded Cor Blimey, a Muslim-friendly British fish and chips restaurant.
Two peas in a pod
It might seem odd for a British lad to open up a fish and chips shop in Malaysia, but that can be easily explained in terms of finances. Starting a business here instead of in the UK meant that Adam had more capital due to the conversion rate.
This played to his advantage since he was bootstrapping and relied heavily on his life savings, as well as investments from friends and family who became partners in the business.
While Adam had a good understanding of the local culture and social norms, he still wanted a Malaysian's perspective on things to keep him grounded, which is where his partner and old college mate, Fadya, comes in.
The pair first met while studying for their diplomas at INTI International College, Subang Jaya. After graduation, Fadya jumped on board and they built the company together.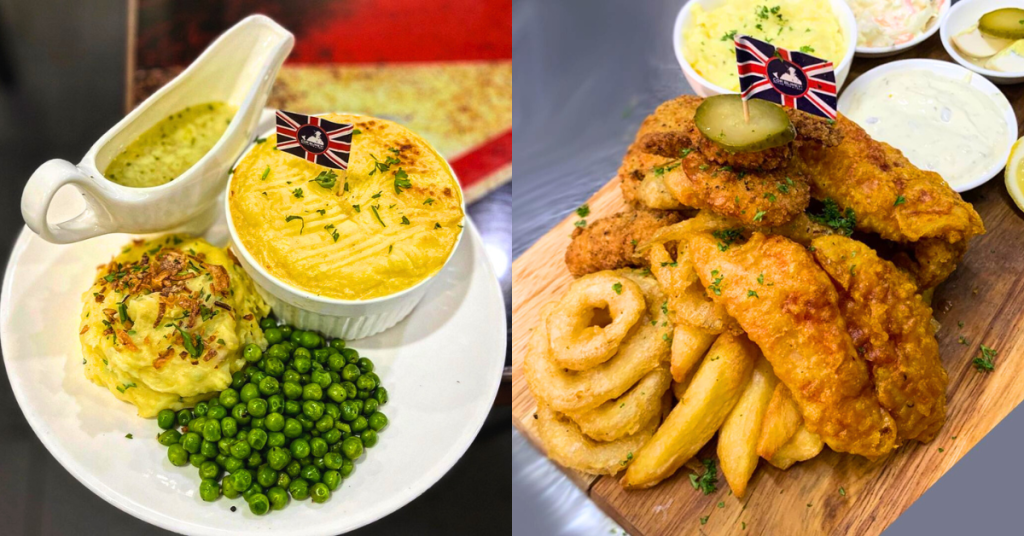 It took the pair six months to find the "finest" recipes from chef friends, books, and the internet, and another half a year to test and perfect them.
The recipes have been tweaked and adapted to improve on certain elements over the years. This is to make it more localised and ensure that it's operationally friendly.
Not a new cod on the block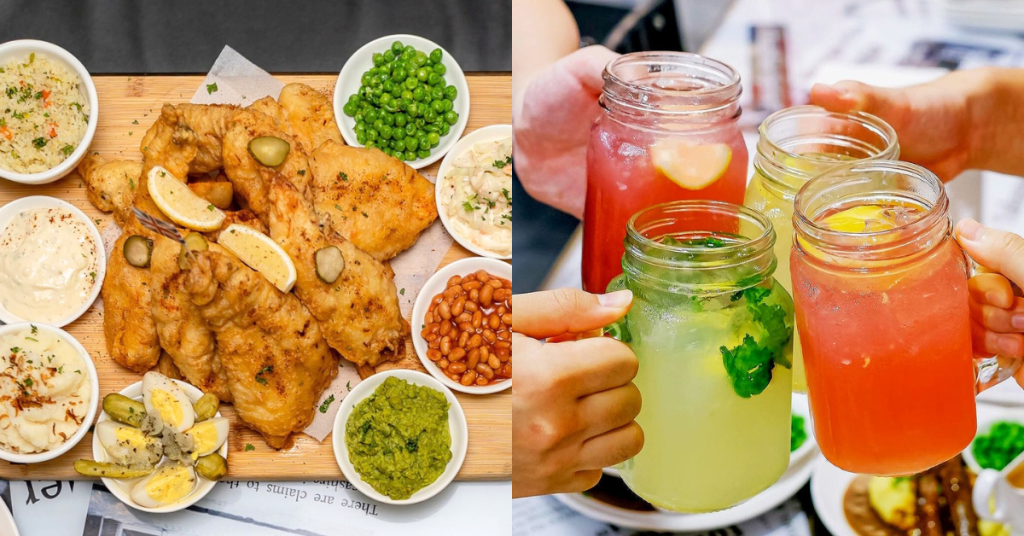 From the start, his goal was to make Cor Blimey the place to get the finest authentic fish and chips. But also one that could be enjoyed by everyone, which explains the brand's decision to be Muslim-friendly and forgo alcohol in its ingredients. 
"We do not serve beer batter, something actually found in pubs, which maintains our core principle of making fish and chips accessible for everyone," he said.
In a way, you might argue that it makes it slightly less authentic as beer-battered fish and chips is a British classic.
However, according to Adam, Cor Blimey's overall batter style still follows those used in the UK's local community shops. Not to mention, their chips are handmade to ensure they remain Brit-approved.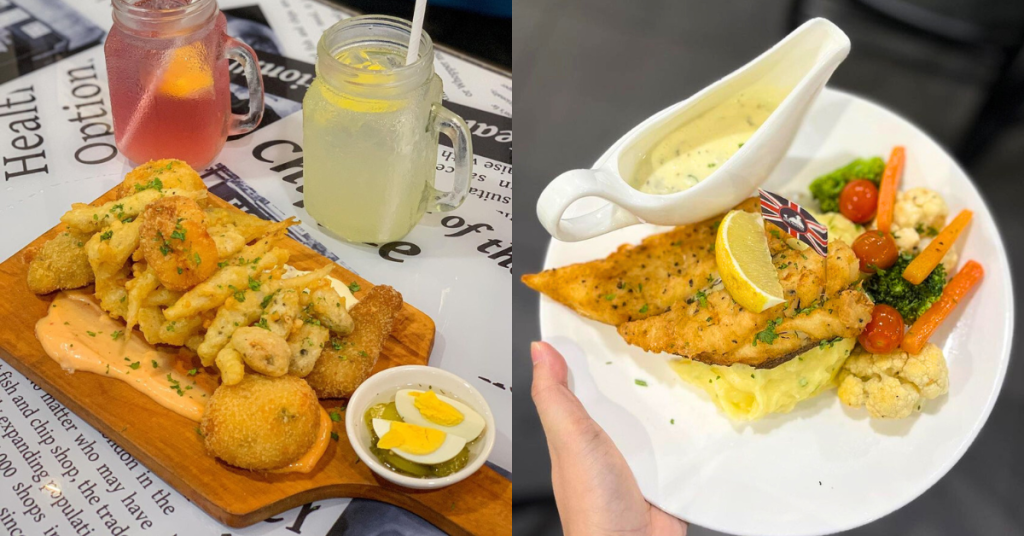 The restaurant also employs Muslim cooks in its kitchens and only uses halal-certified ingredients in its recipes. However, the brand isn't halal certified by JAKIM. 
Not because their application was rejected, but because Adam deemed that the added cost and operation changes were unnecessary.
He shared that this will change when the brand looks into franchising and expanding across Malaysia.
Keeping diners chipper
At Cor Blimey's restaurant, diners can customise their own fish and chips set. You're able to select your choice of fish (from the standard dory to a premium choice of cod) along with two sides. 
Naturally, the prices differ based on the type of fish chosen, ranging from RM28.90 to RM54.90. There are also sharing platters. 
For the prices stated, it might be comforting to know that they're imported from the UK, further amplifying the brand's authentic claim. 
You're also able to choose from five of their homemade fish batters—plain, lemon herb, onion garlic, chilli lemon, and western curry, all of which are in-house innovations.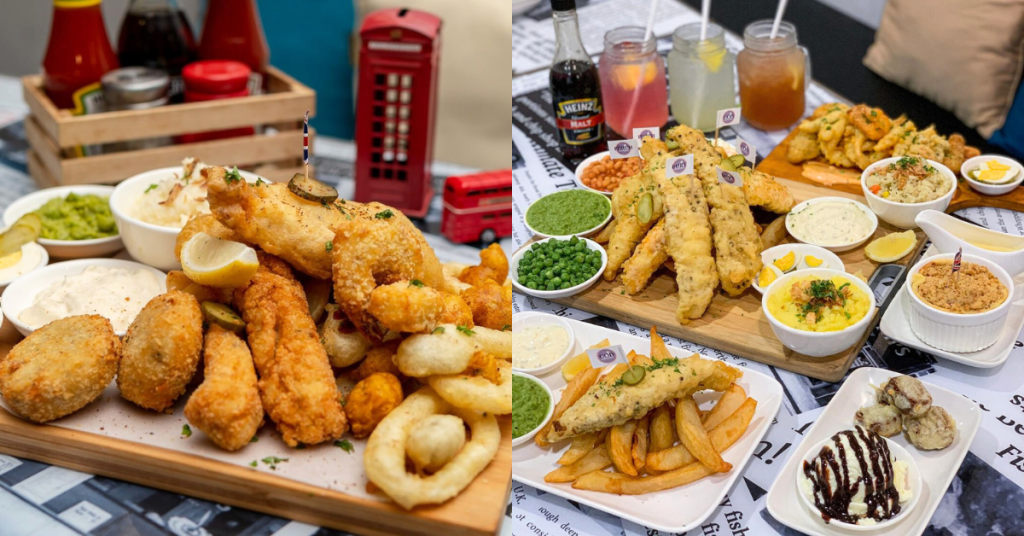 Adam even went as far as to say that some local competitors have copied these batter flavours in recent years. "I suppose there is comfort in knowing that we are leading the innovation in the fish and chips category," he expressed.
For the sides, there are the classic chunky chips, creamy mashed potatoes, coleslaw, baked beans, and the British favourite, mushy peas.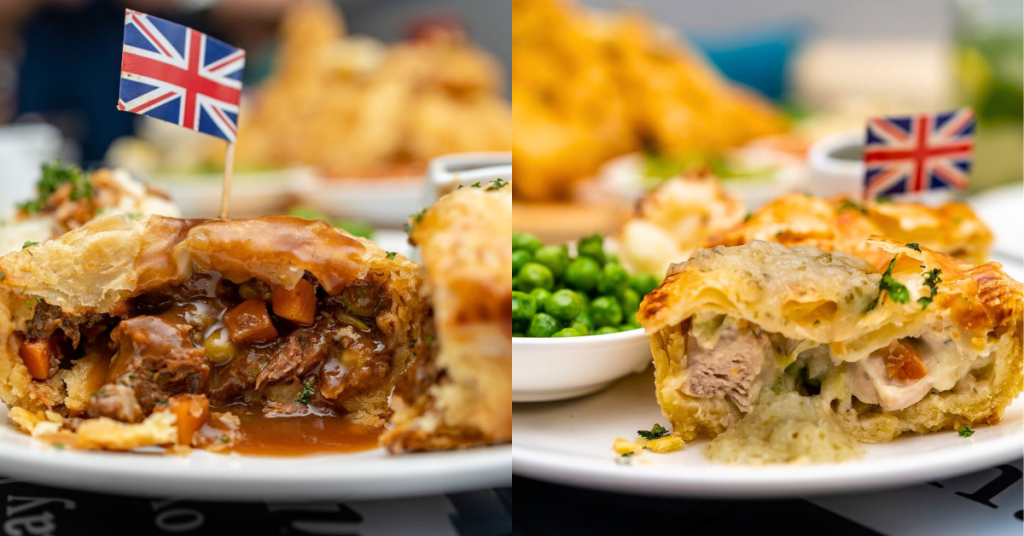 Apart from that, Cor Blimey also serves other British classics like Fisherman's Seafood pie and the commonly found Chicken and Mushroom pie.
Sweet tooths would be glad to know that they also offer deep-fried Mars bars, a favourite snack in the UK.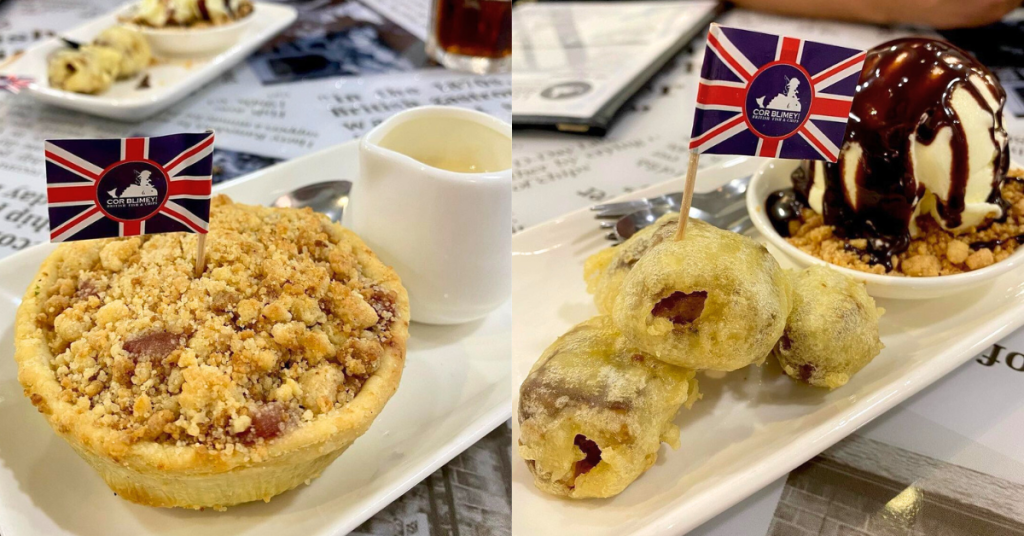 Growing at a reasonable scale
The restaurant is currently managed by Adam and Fadya, the former from his residence in Surrey, South-East England. This wasn't always the case, but the pandemic had made Adam decide to live in the UK again.
So, he travels down here every three months or so to check in on the outlets. But on the whole, Fadya is actively managing the day-to-day operations.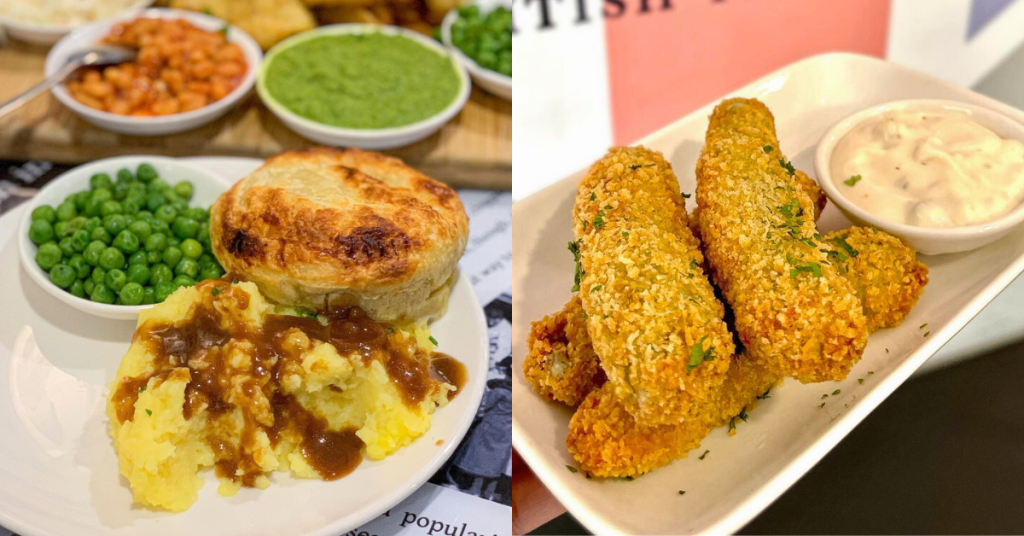 Three months might seem a little excessive to some, but Adam assured that it's part of his business strategy.
"After all, we are in the service industry, which is all about human interactions and the daily experiences that we provide at our restaurants," he explained. "Success cannot be delivered by sitting in an ivory tower in the UK."
It's probably this dedication of his that has helped the brand's stable growth to three outlets since it first started in 2016, and will encourage its expansion plans in the future.
Featured Image Credit: Cor Blimey