When talking about neighbourhood grocery stores, there are usually a few stores that come to my mind, such as 99 Speedmart, Giant, and Lotus's.  
But in the list is another established yet lesser talked about store that was made for the people—Econsave.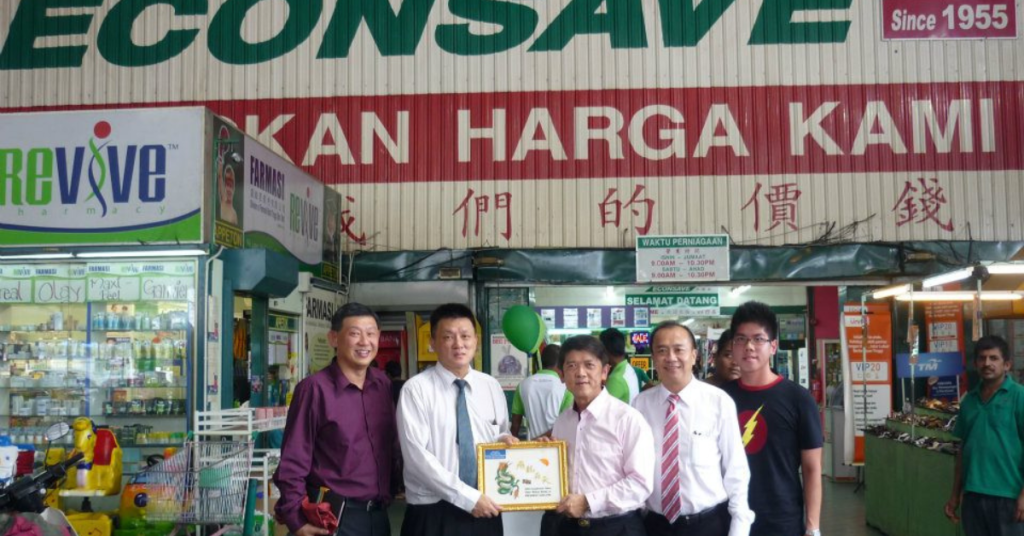 A quick look at its start
Before there was Econsave, there was Rong Long, the sundry shop. 
According to CPP Wealth, the wooden store set up in Port Klang was less than 200 sq ft, but it was through this humble shop that the Lai siblings (four brothers and a sister) got their first taste for business.
They grew up helping their father, Lai Poh Thian, with the grocery shop he opened in 1955. It took 14 years of saving up on a labourman's salary to set up the business.  
Their determination to expand the local mum-and-pop shop led them to pursue a tertiary education in business abroad.
While in Australia, the supermarkets there left a deep impression on the brothers. So they planned to bring the modernised concept home and apply it to Rong Long.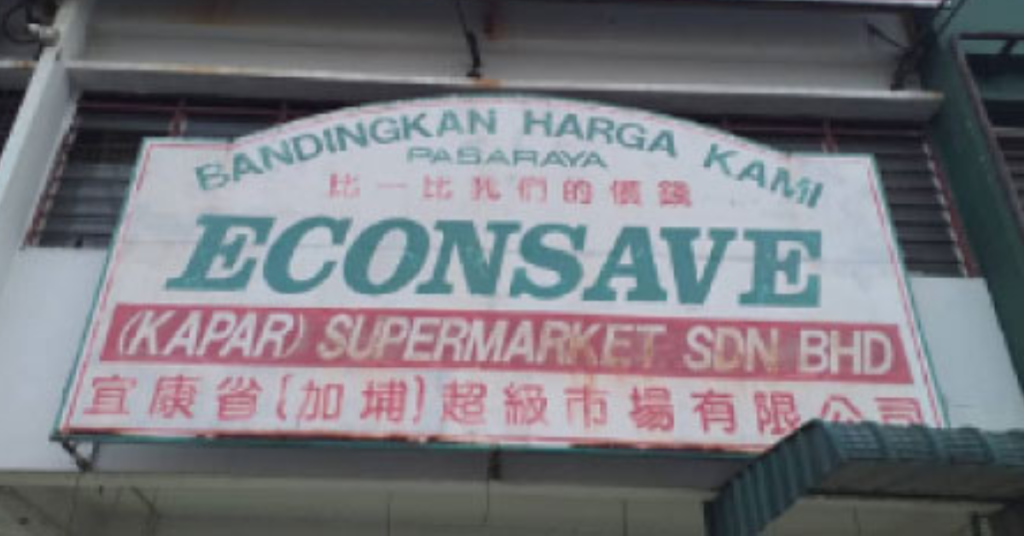 On October 8, 1993, Econsave's first store opened in Pekan Kapar, Klang, and it's still standing tall today, Econsave's website showed.
The brand's name is actually a portmanteau, combining the words "economical" and "(providing) savings" together. Their tagline, "bandingkan harga kami (compare our pricing)" is their way of promising low prices to consumers.
With that as its USP, one company that Malaysians might (and have, which we'll get to later) put in the same box as Econsave is Mydin.
Cut from the same cloth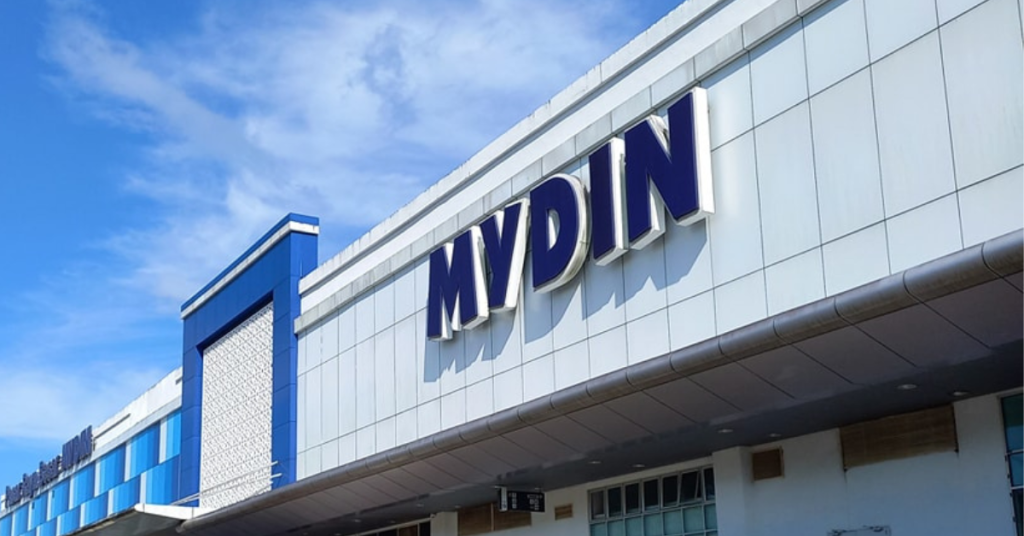 Mydin is a local brand that has a similar origin story to Econsave.
They both began as small wooden shops, were an expansion of an old family business, and more importantly, are known for their affordability.
And unlike bigger retail supermarkets, the two brands are focused on making it easier for local communities to shop, regardless of one's income bracket.
This can be seen from the strategic areas where their stores are located. Both Econsave and Mydin's outlets are largely in townships, though the former occupies more real estate.
Econsave has 88 outlets as of July 2022 throughout Malaysia, while Mydin has 39 outlets and is only available in Peninsular Malaysia.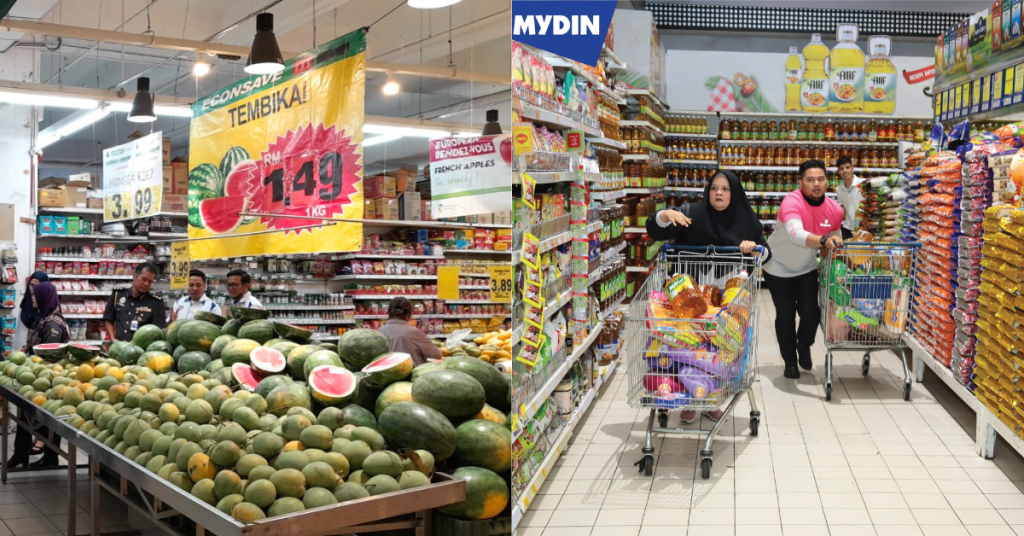 This isn't to say Econsave or Mydin is not available in cities. But for the most part, I believe they serve a crowd that's looking for an inexpensive shopping experience. 
So the target demographic is quite similar and makes them business competitors.
From my observations, it seems like you won't usually find a Mydin and Econsave outlet in the same areas.
Based on what I see on their sites, the range of items being sold at both stores is also similar, with everyday necessities all under one roof—food produce, health and hygiene products, as well as casual wear.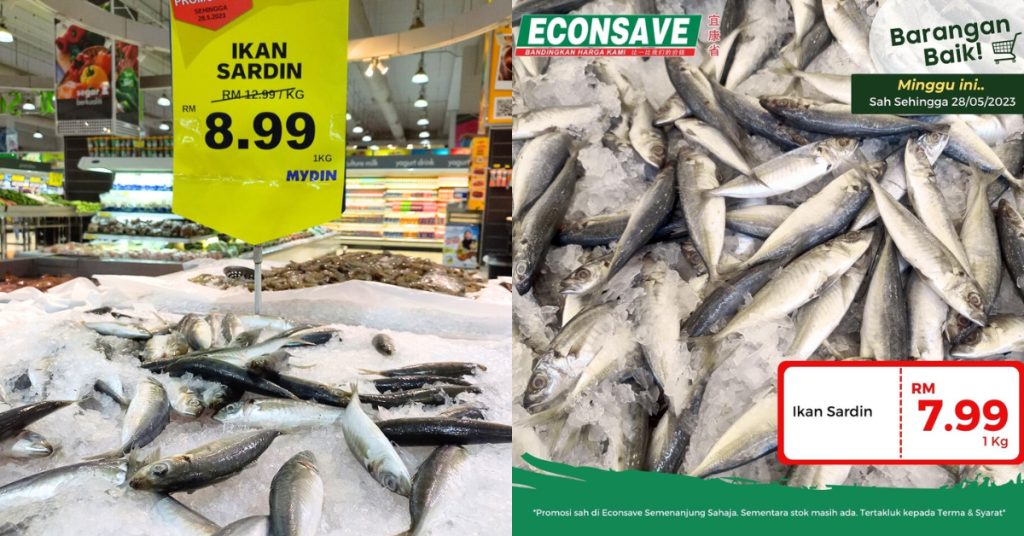 But not quite two peas in a pod
However, some key differences are I've noted between the two brands. 
For instance, Mydin is much more focused on its aesthetic appeal compared to Econsave. I find its signage looks more polished and its outlets appear to have better upkeep. Overall, its appearance seems neater.
On the other hand, Econsave seems more approachable and retains its mum-and-pop shop look. To me, it's like your local kedai runcit in the form of a larger supermarket. It's reliable, cosy, and the prices hardly disappoint. 
Plus, while it may lack a strong online presence, I argue that it makes up for it with its number of visible outlets, which some might argue is even better for sales conversion.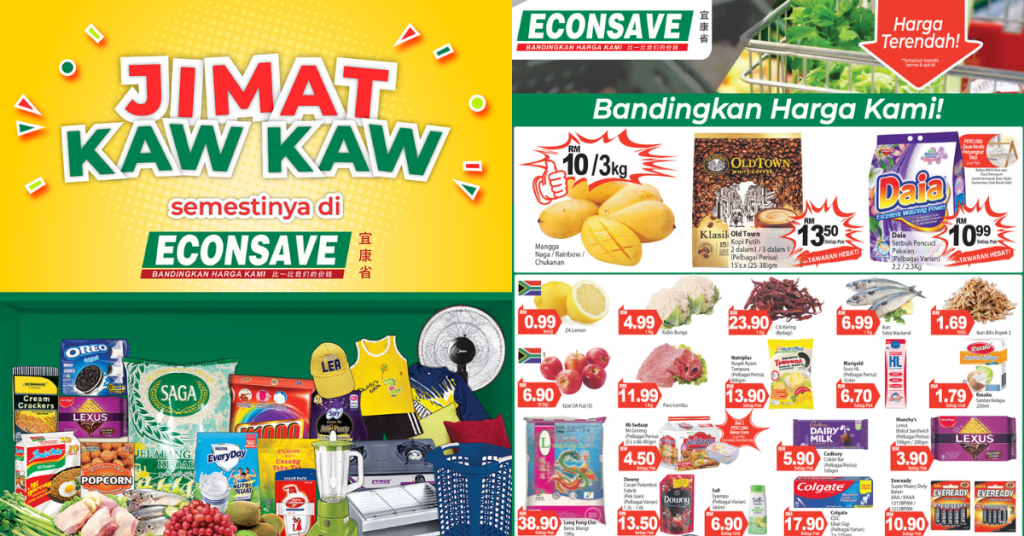 While the two stores are targetting similar crowds, there are still contrasting niches. Taking a look at each brand's online presence, I would say that Mydin targets a more tech-savvy crowd.
Mydin is more active online and frequently creates content by hopping onto the latest trends. In fact, its social media pages (usually Twitter) have gone viral a couple of times due to its relatability.
Not only does its marketing strategies involve social media, but the brand also provides an online grocer.
Conversely, Econsave seems to use more brochures to entice consumers to visit their physical stores. In-store promotions are frequently updated on its social media pages and distributed through physical catalogues. 
The brand has tried to create a sassy personality for its Twitter channel, but it's never popped off the way Mydin's has.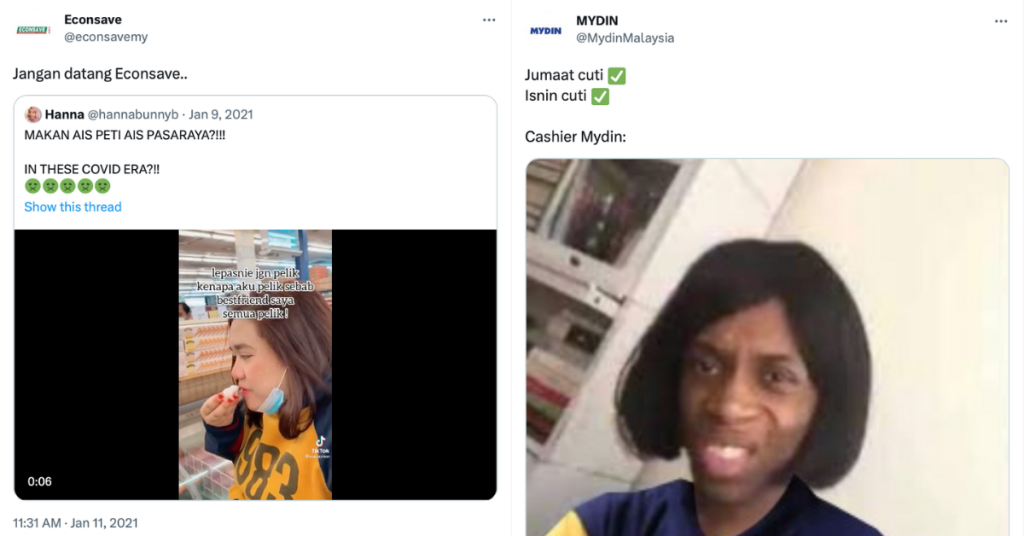 Is there a "better" brand?
The similarities and differences between these two brands have long been a discussion among Malaysian households.
Last year, a netizen brought his observations and experiences online, which actually garnered a reply from Mydin's CEO.
The tweet mentioned that Econsave's items were cheaper than Mydin. The Managing Director of Mydin then replied with an explanation of how Mydin ensures its prices remain competitive, which includes checking out Econsave's prices too.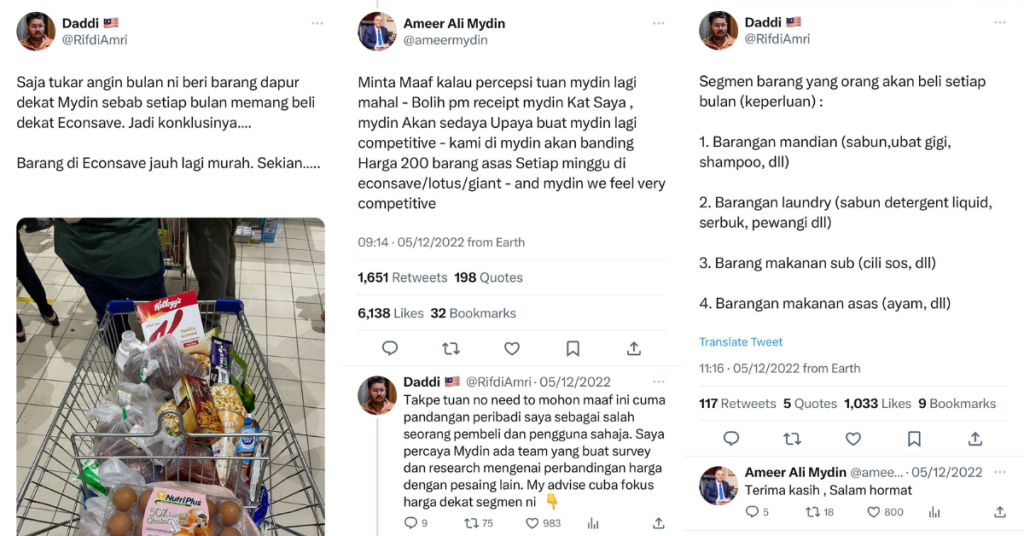 Seeing that both brands have enjoyed quite a long lifespan thus far, I think that they are able to co-exist as rivals, serving hyperlocal communities.
With groceries being a basic necessity for everyone, I believe there is ample market share for Econsave and Mydin.
Featured Image Credit: Econsave