[Written in partnership with ReSkills EdTech, but the editorial team had full control over the content.]
The Malaysian edutech scene recently gained a boost, as ReSkills EdTech (ReSkills) received its Training & Education Providers Accreditation from the American Accreditation Association (AAA) in May 2023.
The subscription-based online learning platform features courses on less-traditional topics, such as personal development, wealth management, and entrepreneurship.
Users can gain unlimited access to live learning sessions that are available on a daily basis at the price of US$1 per month. There's also the opportunity to learn OnTheGo, ReSkills' programme where you can study at your own pace.
Occasionally, the edutech startup invites more notable figures, such as Raymond Tea, the CEO of DTS Group, and Terence Ho, the co-founder of ZUS Coffee, to share their industry knowledge.
Acquiring the accreditation
According to its website, AAA is an institution dedicated to the formal recognition of competency in various fields, such as system certification bodies, medical laboratories, and schools.
Based in the state of Virginia, USA, AAA is recognised by the US government and is authorised to hand out accreditations. Of course, it has to comply with the state's laws.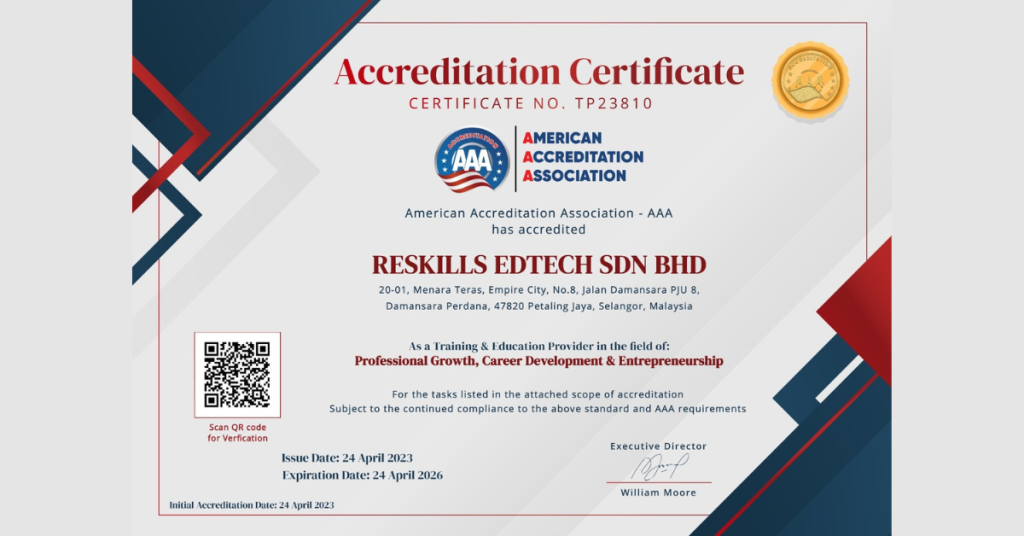 Speaking proudly of the achievement, ReSkills' CEO, Jin Tan, expressed their honour of being one of the first edutech providers in Malaysia to acquire this accreditation.
"It is a privilege to have successfully fulfilled the rigorous requirements and standards set forth by them," he said.
The brand shared with Vulcan Post that its accreditation process took about one month. ReSkills submitted documents regarding the company's policies and SOPs, as well as its teaching materials.
More than 1,500 courses by ReSkills were sent in for AAA's evaluation. The startup shared that the association that it was one of the more extensive course catalogues it had ever received.
"This accreditation is a testament to how ReSkills continues to adhere to high-quality standards and best practices, and constantly achieves consistent levels of quality and professionalism within the industry," the team said. "We hope this new development will prove to be of great benefit to our many users worldwide."
This is because in general, people seeking education through online portals tend to look into an organisation's credibility, which AAA's accreditation further enhances for ReSkills.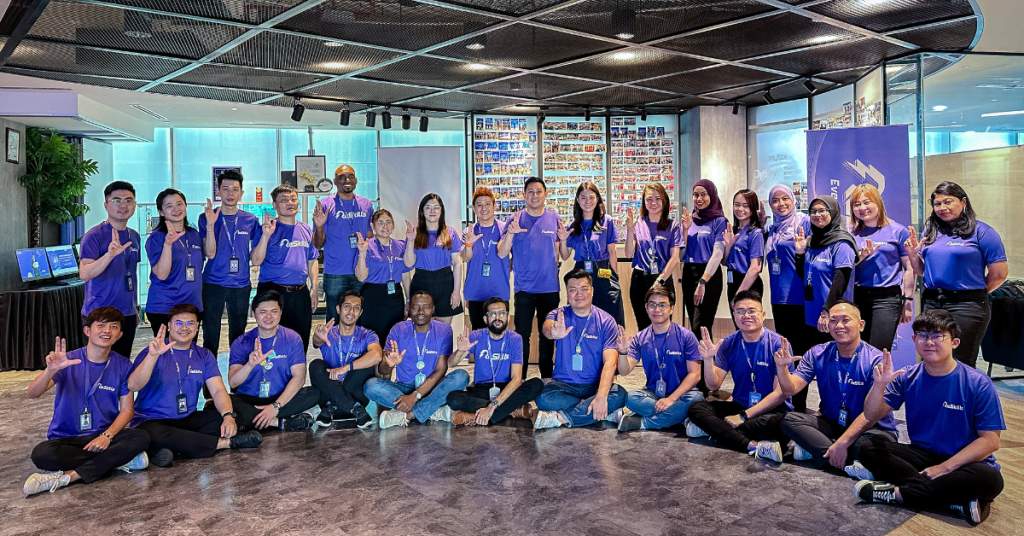 Continually upskilling
Prior to this, ReSkills had already been accredited by three other bodies—Continuing Professional Development (CPD), Quality License Scheme (QLS), The Institute of Training and Occupational Learning (iTOL).
They each regulate a different aspect of the organisation, such as its educational content, platform, and coaches.
Together with the AAA accreditation, ReSkills feels secure in its position as a trusted edutech provider in Malaysia.
"This additional accreditation can prove useful in distinguishing individuals who obtain certificates from ReSkills from their peers, making them more competitive in the job market, enhancing their career prospects, and opening doors to new opportunities," the team said.
Featured Image Credit: ReSkills EdTech