At 12 years old, my mum dropped me off in front of a restaurant in Melaka's Jonker area because there was no parking to be found.
"Go grab a table," she told me before revving away.
Sweaty and nervous, I rang the doorbell of a foliage-covered café that's supposedly known for its burgers.
A European woman opened the door. In a French accent, she welcomed me into the café. Seated near the centre courtyard of the long Dutch-era house, sunlight streamed through the open skylight to illuminate the lush greenery.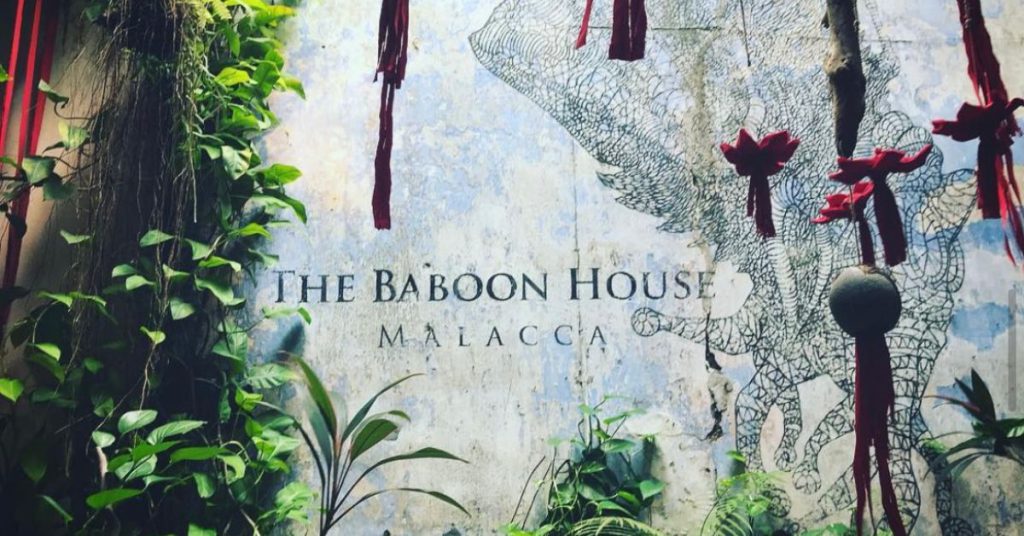 This was The Baboon House and my experience of visiting it for the first time many years back. As you can see, it's left quite a deep impression on me.
Yet, there's not much I actually know about the eatery, how it came to be, and who runs it.
After some digging, I found out that a man named Roger Soong is the founder and reached out to him.
He initially agreed to an email interview, but after I sent him my questions, he messaged back the following:
"I am never able to truly tell our stories moreover to write about ourselves. I am truly, truly sorry. But you are free to write anything you perceive about us."
So, I got on a call with the man, and only then did I understand why he struggled to articulate his long, winding journey.
Coming full-circle
Now 44 years old, Roger had to dig deep to recall the root of how The Baboon House got started 15 years ago.
He told me about his background as an industrial engineer who graduated from the UK. But 20 years ago, after working in the industry for four to five years, he decided to quit his job and travel as a backpacker.
"After that was the [2004] tsunami," he recalled. "I went to Bandar Aceh, so… a Tsunami victim."
He returned to KL, squatted at a friend's place, and worked odd jobs in the city, from event and sales gigs to graphic designing.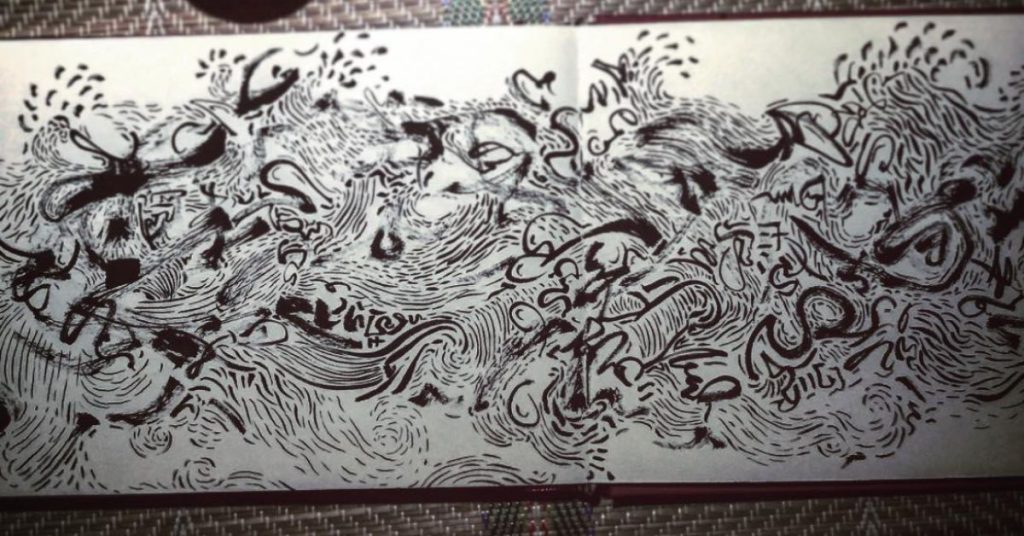 Eventually, he managed to set up an office to do his design and sales work.
Word got out that he drew in his free time, and out of nowhere, he got an opportunity from a friend who wanted him to create some art for an upcoming project.
The friend was looking to rent an old colonial house in the Jonker area to run a massage parlour. These homes have huge, empty walls, so they wanted Roger's help with a mural.
However, the massage parlour idea fell through, and although this didn't bother Roger, his curiosity was piqued—he wanted to check out the location himself.
There, he encountered a rundown and empty space, but it carried a certain charm that Roger was familiar with.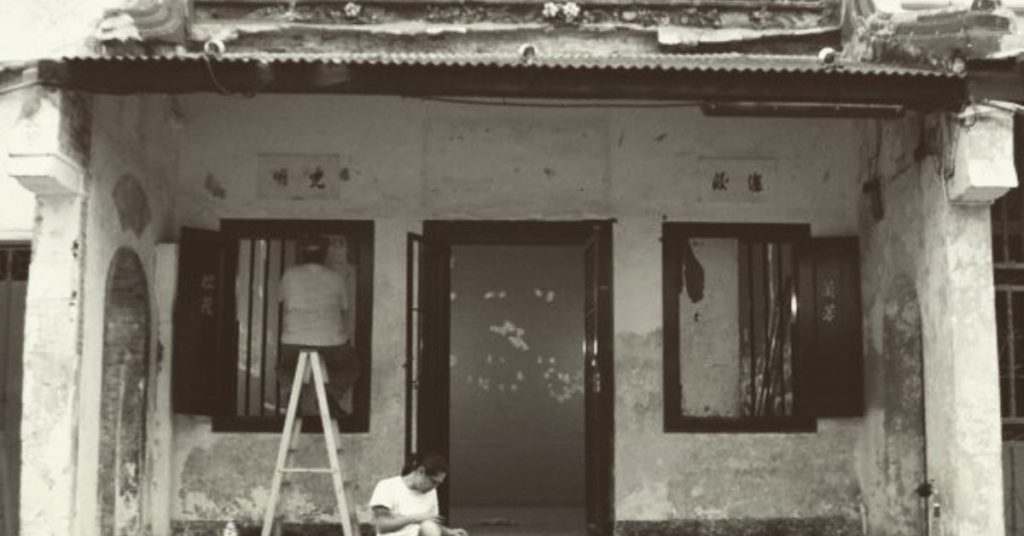 The property is located on Heeren Street, also known as Jalan Tun Tan Cheng Lock, where Roger was born. More specifically, he was born in Yeoh Maternity Home and Clinic, which was located on that street. Interestingly, he also grew up in one of those colonial houses, which explains his fondness for them.
"These colonial houses have gone through many stages. It was once abandoned, repaired, then rented out to six or seven families."
At this time, he was also thinking about moving back to Melaka, which meant that he would need a place to stay. Since his friend's project didn't work out, the old house was up for rent at around RM1,800, which he found manageable.
"It doesn't matter if it's rundown, I just need a tilam. Downstairs, I can do something to sustain the address."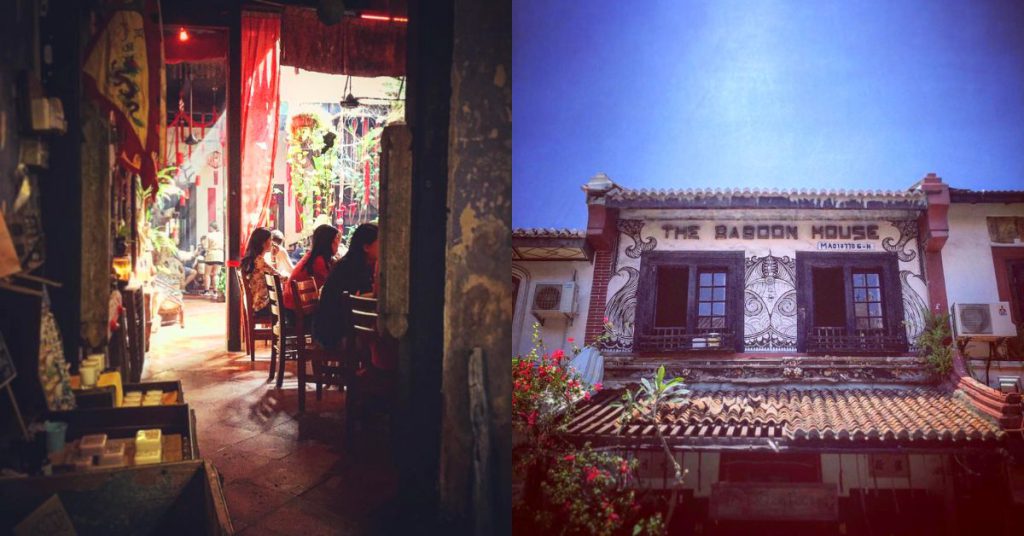 Meeting up with the landlord, Roger learnt that, like himself, the landlord was passionate about these old houses.
"I was very frank and honest with her. I said I really like the old house, but I don't know what I want to do with it," he said.
After a few weeks of radio silence, Roger thought he was out of luck with the place. But all of a sudden, the landlord reached out and told him he got the space.
Restoring history
In a matter of weeks, Roger packed up his life in KL, rented a trailer, and moved down to Melaka in around 2008.
Joined by his cousin, they spent many months restoring the house as stripping down the paint-covered walls took a long time.
It was worth it, though, as Roger managed to uncover various paintings underneath the layers, pictures he believes have not been seen in around 200 years.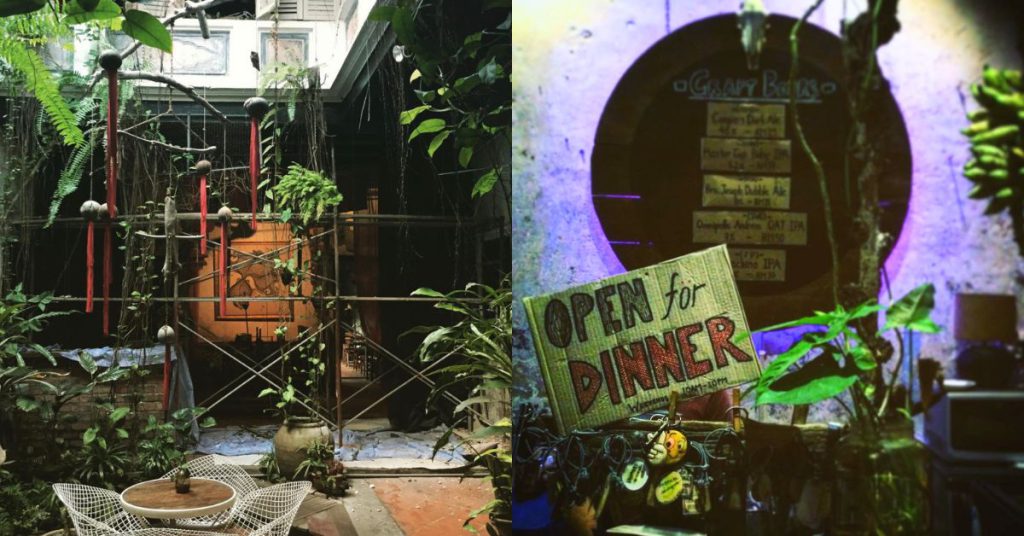 The first three months, which were rent-free, passed quickly. To pay rent, they rushed to set up an arts and crafts shop in the first room, where they sold their own items while sourcing various knick-knacks from other vendors.
At the time, only the front room was open to the public as they restored the back of the house. Yet, a lot of the customers would end up venturing further in.
Fascinated by the restoration, these people—many of whom were travellers—would just hang out for the whole day there. At some point, Roger began preparing simple drinks for these visitors to sip on.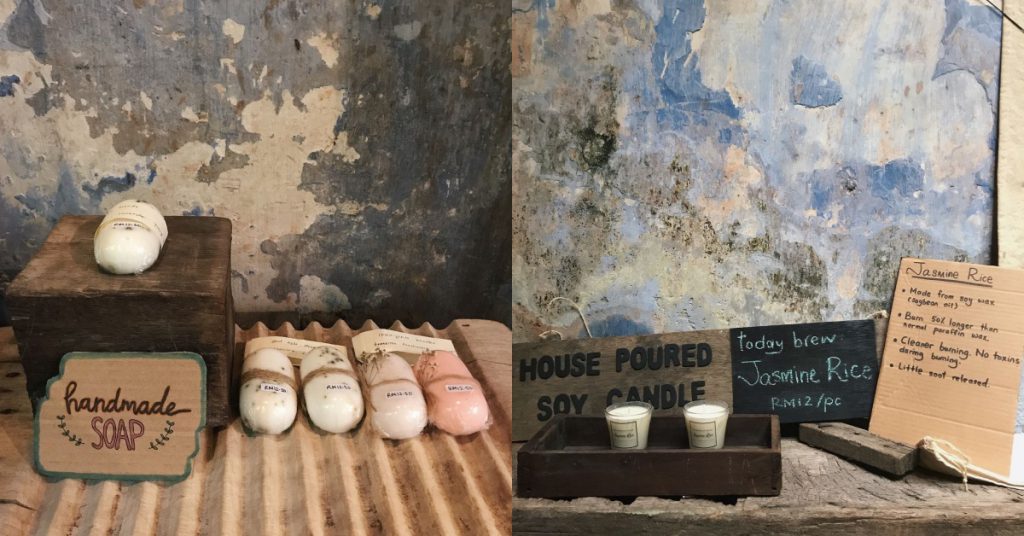 Since he was living there, a kitchen was necessary too. And once that was built, people who went in began requesting small bites. So, he started offering sandwiches and fries.
"It lasted for many years like that. People who come in now thought it was always meant to be a restaurant."
But that, of course, wasn't true.
Stumbling into F&B
While he has no experience in F&B, Roger shared that he grew up in a Baba Nyonya household.
"Food is very centralised in our gatherings," he explained. "My grandma is a Nyonya, she's a very good cook, my mum is also a very good cook."
While he doesn't boast about his own skills, Roger shared that he has cooked makeshift burgers for his friends, using Gardenia bread and minced meat from Tesco.
He brought the concept to The Baboon House, and lo and behold, it really took off.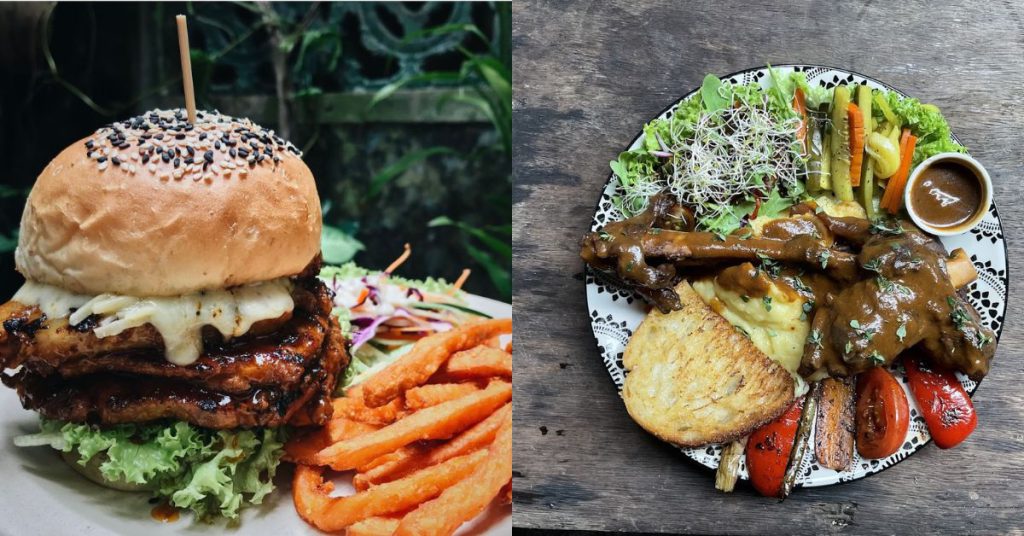 Today, The Baboon House makes their buns in-house, but back in the day, the bread was sourced from a friend of Roger's sister who knew how to bake.
Eventually, his sister joined the team to help, particularly in the kitchen, and according to Roger, his sister's expertise is in fusion cuisine, cooking anything from asam pedas and nasi lemak to buttery and creamy Western-styled dishes.
Improving his dishes using feedback from customers and his sister's reformulated recipes, The Baboon House transformed from an arts and crafts spot to the well-established burger joint it is today.
Protecting an identity
I'd share a picture of my visit to the restaurant those years back, but there was one rule at the time—no pictures.
When asked about this, Roger explained that the rule came at a time when he was trying to protect the identity of the establishment. At one point, The Baboon House suddenly gained popularity, resulting in people flooding in and taking photos.
"A lot of things people say about us is often their perspective of us."
Roger shared, "We don't really say so much, we don't explain so much… So, we started to take control—no photography. Don't tell your version of our house."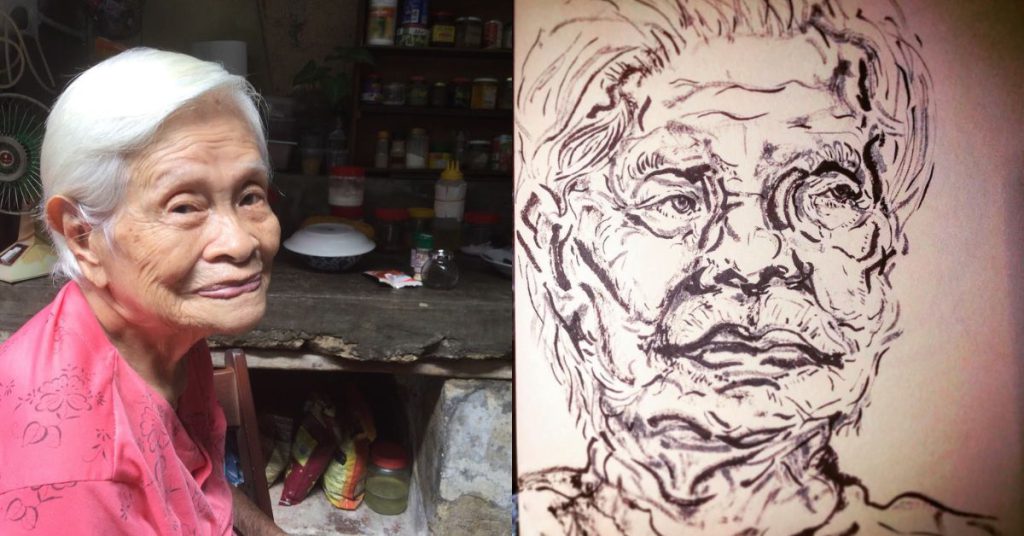 Like anyone else, though, Roger also understands the desire to take a photo with your friends and family while dining together and as such, patrons are now allowed to take pictures in the establishment.
But Roger confessed that it is still not something he necessarily agrees with.
"They're taking video, nowadays, that's the thing now. Between a person and another person, there's a device. You can just drop the device and sit down and talk to us, I think that would be better."
Focusing on the small things
Roger admitted that a big portion of his journey with The Baboon House is thanks to luck and timing.
"But to say we are lucky…" he paused before continuing, "We are also quite hardworking."
He shared that some may think he's famous or well-established now, but he revealed that they spent many years struggling and unable to break even. It wasn't until recent years that they did better.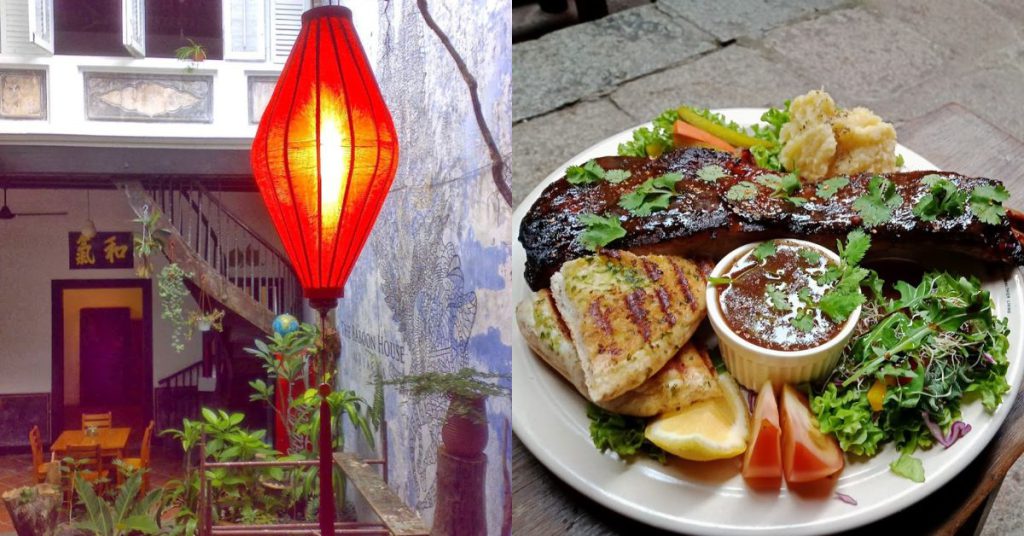 "This so-called success and fame is just what people on the outside see," he said.
Not one to focus on marketing or social media, Roger shared that he and his team mainly focus on the activity happening inside the house.
"If you want to make bread, then make the best bread. You want to restore this wall. Then you restore it properly. If you want to make tea, you better make a good cup."
"We focus on a very tiny thing, a small step, and we do it slowly and properly. This is our day-to-day," he explained.
Absorbing from other cultures
I mentioned my memories of the French lady during our call to Roger. He shared that backpackers worldwide tend to flock to The Baboon House and that they would hang out and help out to earn some pocket money.
"We are like a sponge. We absorb from other people from all over the world," he said.
Similarly, The Baboon House is a reflection of Roger and his team's own personal expressions and at the same time, it's also an extension of Melaka's heritage and culture.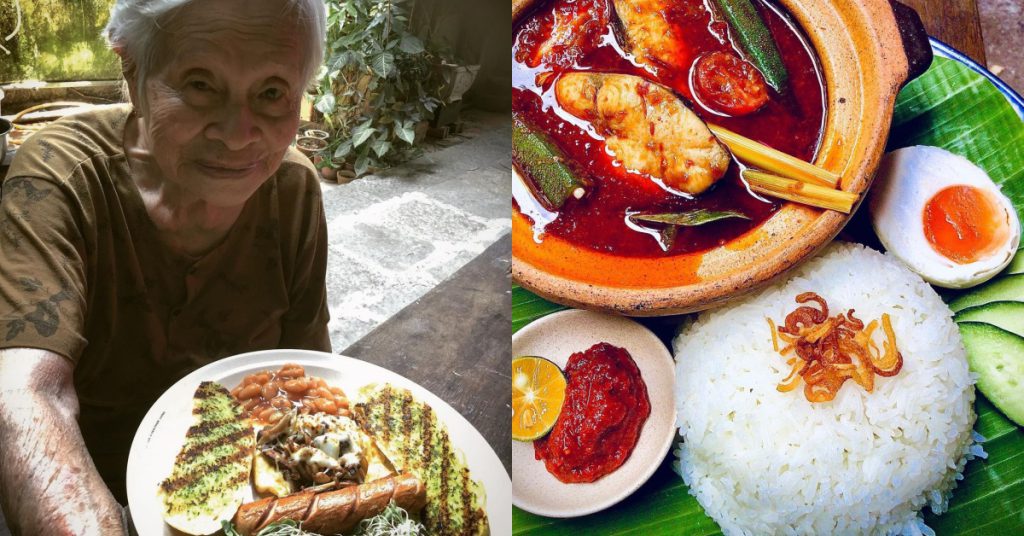 When asked about his mission and aim with the eatery, Roger shared that the mission remains the same from day one—keeping the address.
And considering that The Baboon House has remained in the spot for the past 15 years, I'd say that he's done a good job at that.
Learn more about The Baboon House here.
Read other articles we've written about F&B businesses here.
Featured Image Credit: The Baboon House