BORDERS Malaysia will be suspending its operations in Malaysia on August 31, 2023. The announcement was made in the form of a notice placed at its Bangsar Village 2 outlet.
Its management, Berjaya Books Sdn Bhd (a subsidiary of Berjaya Corporation), thanked patrons for their support through the years.
"We are truly grateful for the trust and loyalty you have shown us and we would not have been able to come this far without you."
"Although our journey is coming to an end, our commitment to our customers remains unchanged. We will ensure that you receive the best customer service until the very end," the notice stated, as reported by FMT.
This comes shortly after BORDERS Malaysia's website closed down on May 31, 2023.

The last time the company's physical outlet went under was five years ago in Penang. Berjaya Books Sdn Bhd stated in a Facebook post then that it was due to rising costs and challenges.
A walk down BORDERS Malaysia's memory lane
It might have slipped your mind, but BORDERS is actually an American brand that opened in Ann Arbor, Michigan in 1971.
It was initially a family-owned business by brothers Tom and Louis Border, but changed ownership in 1992. The bookstore reportedly had multiple outlets and was valued at about $190 million at the time.
Things seemed pretty good for the company for a while. It was renamed to Borders Group Inc. and went public on the New York Stock Exchange a couple of years later.
By the early 2000s, Borders Group Inc. expanded overseas, including franchising in countries like Dubai and Malaysia. Then its business started getting awry.
The company eventually sold off its UK and Ireland subsidiaries. Its stocks closed down after losing US$157.4 million in 2007. Four years later, the bookstore chain filed for Chapter 11 bankruptcy protection.
Dictionary time: Chapter 11 bankruptcy protection is a form of bankruptcy that allows a company to stay in business and restructure its obligations.

Source: Investopedia
It only continued to go downhill from there until the decades-old business shut down for good.
But its Malaysian branch remained unaffected after an acquisition by Berjaya Books Sdn Bhd. In fact, BORDERS Malaysia was silently thriving under Berjaya Group's subsidiary.
While its US counterpart was trying to keep business afloat in 2011, Borders Malaysia invested RM2 million to open up two major outlets. And the company continued opening up more stores across the country.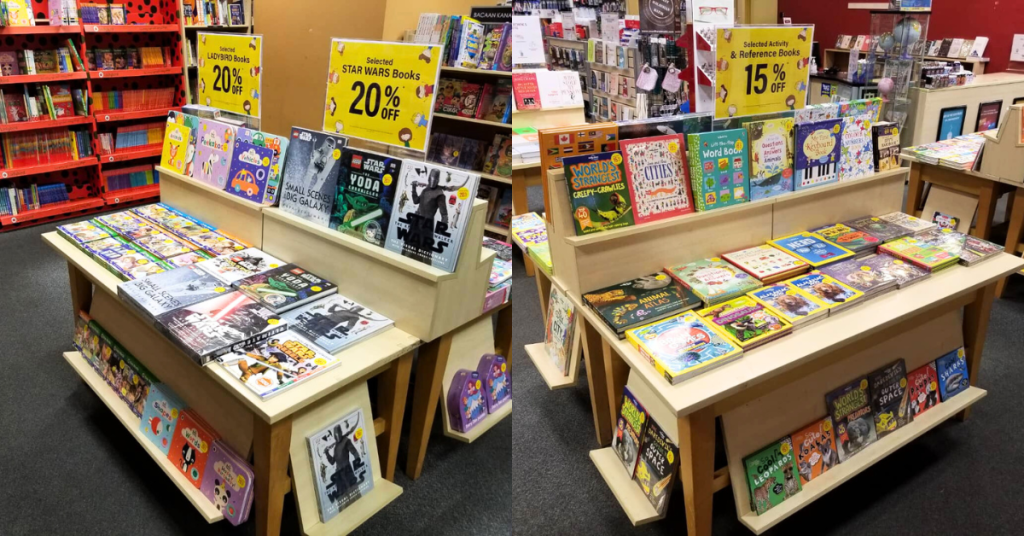 In 2017, Berjaya Books Sdn Bhd signed a 15-year brand licensing partnership with Smartwheels Resources Sdn Bhd to open 10 more stores by 2020. A total of RM20 million was invested into the expansion project.
Then its branches began closing down one by one, leaving only its Klang Valley bookstores alive after 2019. Between then and now, there are four remaining outlets.
All of which will slowly come to a halt with the impending end of BORDERS Malaysia.
Why is BORDERS Malaysia rolling up its shutters for good?
There could be a number of reasons as to what caused this beloved and well-known bookstore to close its doors. It's a speculative guess at most, but from what we could find, it's somewhat similar to the case of Borders Group Inc.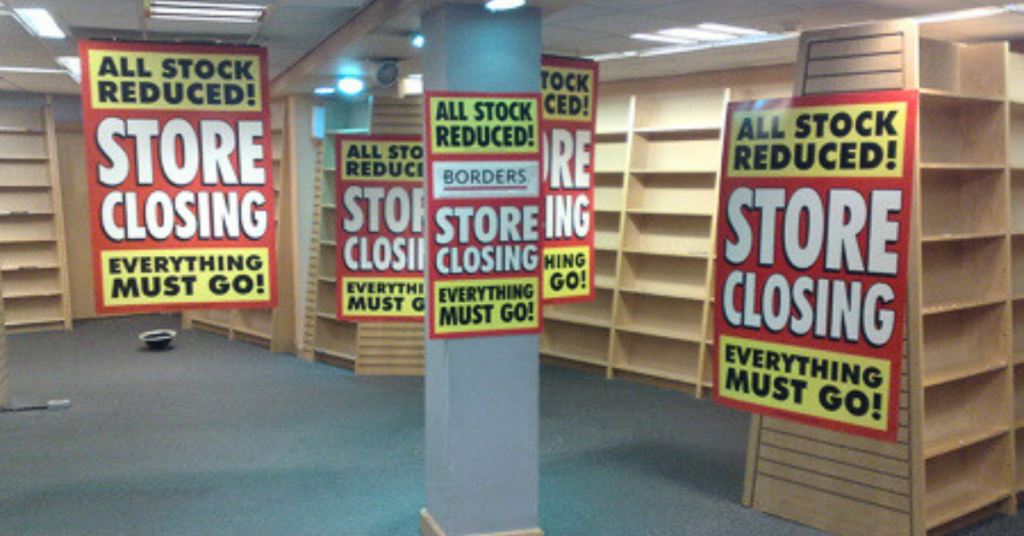 Based on analyses, the general consensus is that Borders Group Inc. was too late to the web game. At a time when brands like Barnes & Noble were riding on the internet high, Borders Group Inc. focused on expanding physically.
Similarly, it wasn't until 2017 that BORDERS Malaysia began retailing online. This contrasts with local brands like MPH Group which opened its online store much earlier, in 2000.
This isn't to say that MPH Group is thriving and better though. MPH Group's bookstores have also been going through tough times and shuttered a number of its physical stores in recent years.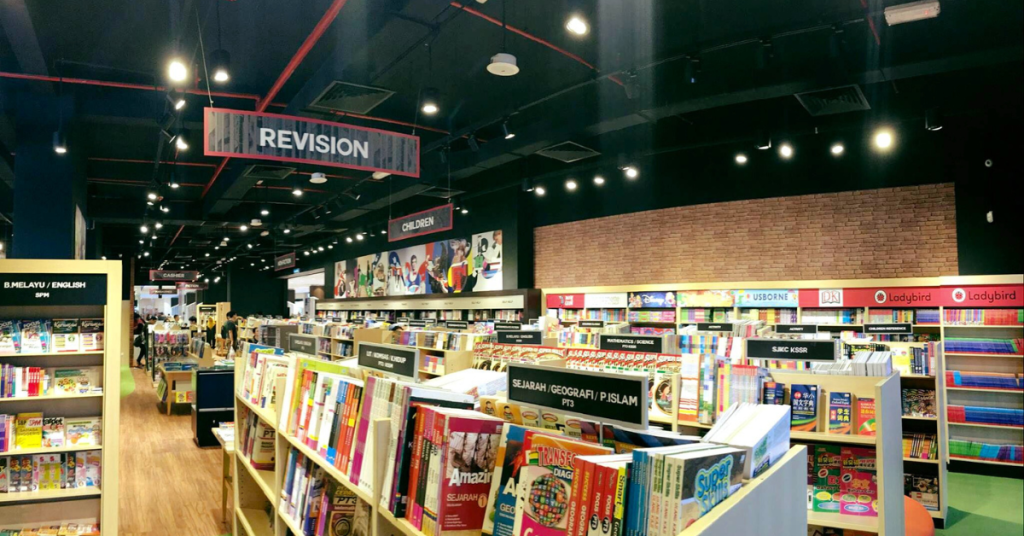 So, digitalisation might have just been one factor in BORDERS Malaysia's upcoming closure. After all, bookstores like Tsutaya Books and Eslite Spectrum still drummed up immense hype since opening their Malaysian outlets. Whether or not this hype will last into the future remains to be seen.
But they have proven one thing: people will come if there are value-added experiences to be had in one place. Tsutaya Books and Eslite Spectrum aren't just bookstores, they've positioned themselves as lifestyle destinations.
This was something that Malaysian malls had already figured out long ago, which is why there's an array of activities beyond shopping and eating to do when you visit most large malls.
Think IOI City Mall's indoor farm, or, for a much earlier example, Berjaya Times Square's indoor theme park, which opened in 2003.
Seeing that Berjaya Books Sdn Bhd, which runs BORDERS Malaysia, is a subsidiary of the Berjaya Group, it is curious why BORDERS Malaysia didn't innovate its experience-based offerings beyond Starbucks cafes in their outlets.
Until a proper public statement is released, though, we won't know for sure what the business has been through that led up to its closure.
Read articles we've written about Malaysian startups here.
Featured Image Credit: BORDERS Malaysia