Like many other elevated kopitiam-styled restaurants, PappaRich burst onto the scene in the early 2000s as a bougie version of our traditional kopitiams.
Following the success of its first outlet, which opened in 2006 at Selayang Mall, the brand quickly expanded, and at one point, it was even reported that there were over 100 outlets nationwide.
However, following a couple of struggles and based on Google searches (since their Malaysian website is no longer accessible), their number of national outlets has since dwindled.
This is despite the brand expanding its reach to other countries such as Australia, Sri Lanka, New Zealand, and the USA.
Here's the story behind PappaRich, the Malaysian food chain that seemingly found better success beyond our nation's borders.
A homegrown brand
According to various sources, Rich Tan is the man behind the PappaRich brand, giving it its snappy name too.
Rich Tan was born in Negeri Sembilan in 1964 and envisioned providing a casual dining concept and experience featuring the very best of Malaysian cuisine to the world.
Although his background and the exact reason behind why he started PappaRich can't be easily found on the internet, it was reported by Tatler Asia that his drive to succeed in life was spurred on by the loss of his father at a young age.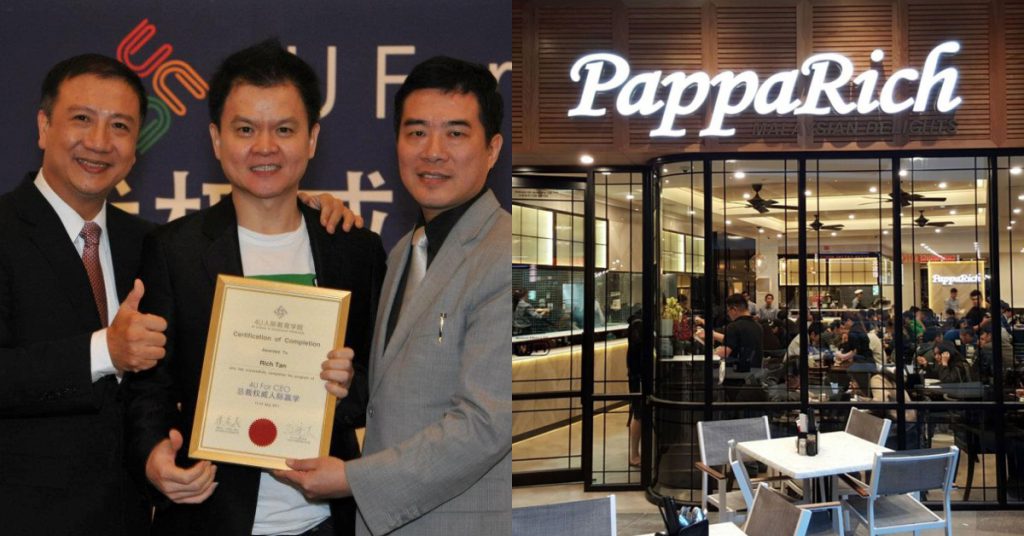 On the other hand, Kuala Lumpur-born Sebastian Low, CEO of PappaRich Asia Pacific, was touted for expanding the brand beyond Malaysia when he took PappaRich to Singapore in 2012.
In a 2015 interview with AsiaOne, he recalled the lead-up to that decision.
"Before I came in, nine out of 10 people told me not to venture into Singapore because of the challenges. But I had confidence in the brand as I personally like it. If we don't make it in Singapore, it means we are not international at all. That is why we have to prove ourselves in Singapore," he explained.
PappaRich's concept of serving traditional Malaysian coffee shop delicacies in a more premium and modern setting was also met with scepticism due to the higher prices compared to hawker centres.
"We were making less than S$1,500 a day. Together with that kind of rental, it was very disheartening," said Low.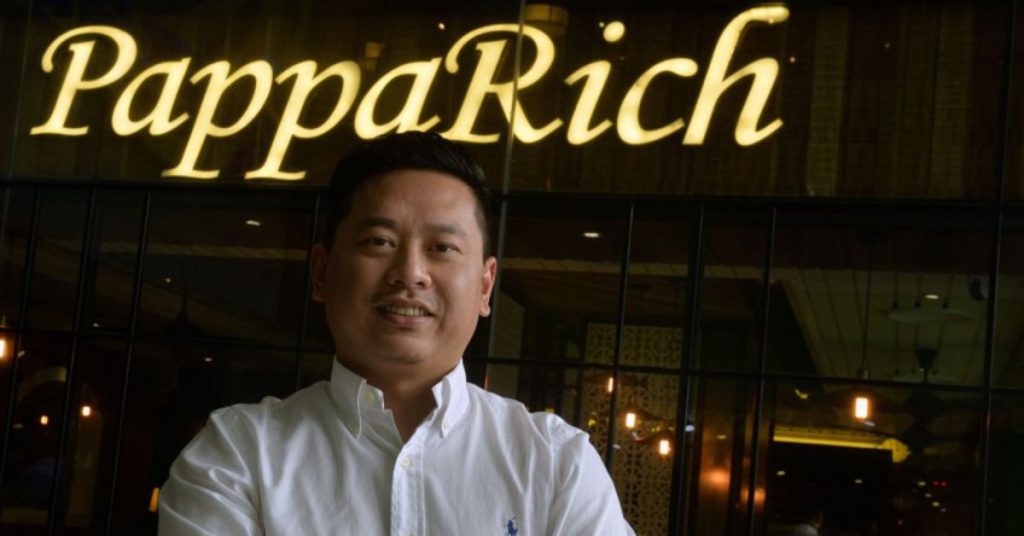 However, the team persevered, saw improvements every day, and things started turning around after he opened their second outlet in the East at Parkway Parade.
Rapid expansion and experimentation
Low also told AsiaOne how the company differed from similar dining concepts through its non-compromise on its food and the ingredients and sauces they used.
For example, the pepper they use had to be from Sarawak. "Every single store will use this pepper as we don't compromise. In countries with an ingredient shortage, we will fly the necessary ingredients. We are that particular."
At the time of the interview, PappaRich also had a central kitchen in Malaysia, where research and development occurred. Every dish served in the stores would undergo intensive recipe and taste testing in the kitchen.
One product of their R&D team was an egg machine that cooked soft-boiled eggs perfectly at the optimal temperature and texture. Low said that this machine was created and used exclusively by PappaRich in all of its outlets.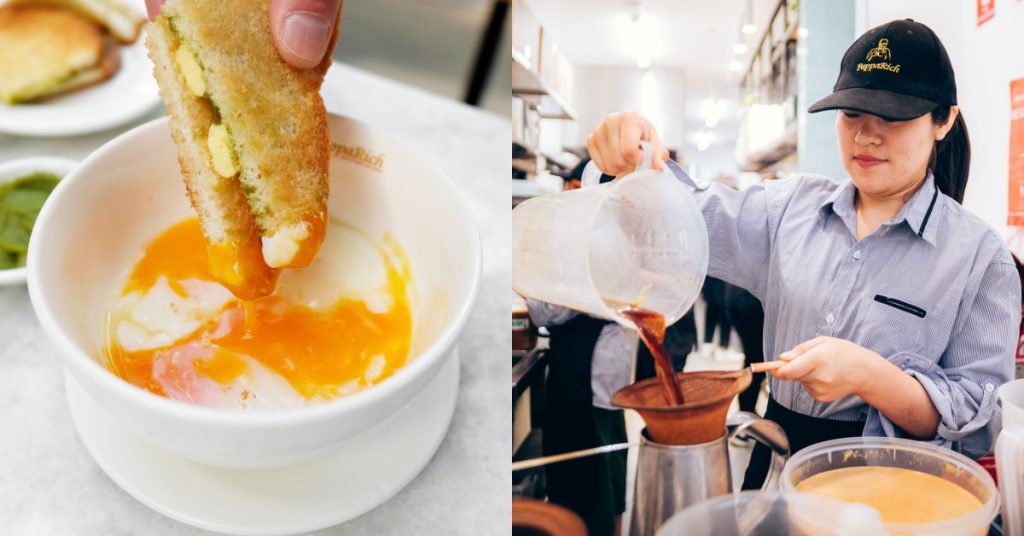 Meanwhile, in another interview, it was stated that PappaRich's recipes weren't invented in the laboratory but on the streets.
An example is the fried chicken thigh they used in the Super Rich Combo, which was the masterpiece of a former Nasi Padang chef who joined PappaRich circa 2010-2011.
"We take a long time to develop the menu. We will hunt around stalls and restaurants to get the best items. Sometimes, we invite the hawkers to join our team," Low explained.
This care also went beyond just their food, as the same level of detail was put into the ambience and setting of their outlets.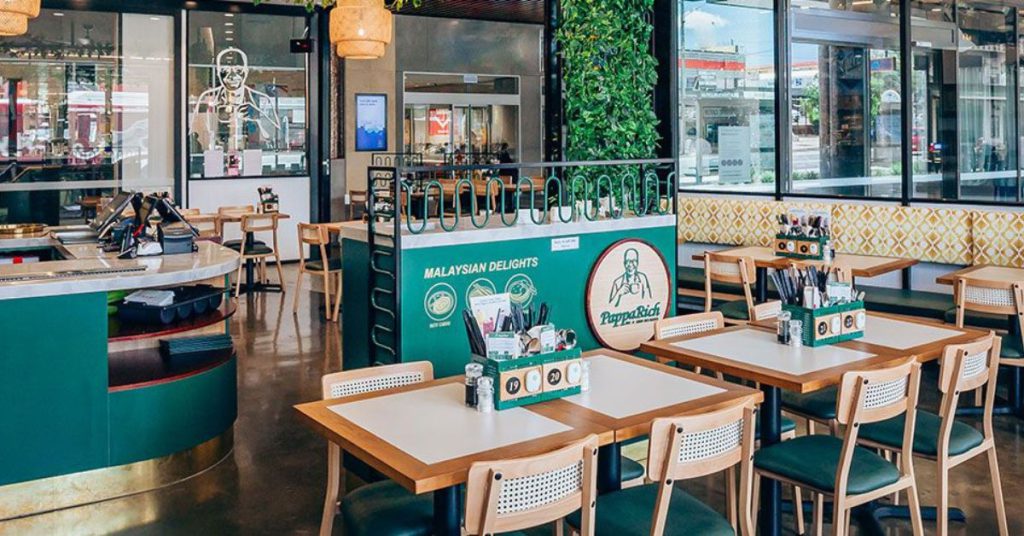 Each PappaRich restaurant shares similar design elements that evoke the historical decor of restaurants that existed during the colonial days of Malaysia.
This includes distinctive features such as meranti wood finishings, pale green leather booths, and exposed red brick walls in all their outlets worldwide.
Falling into the red
Despite the rapid expansion the brand went through in other parts of the world, it seems that things were going all wrong back home.
According to The Edge, back in 2020, the operator of the PappaRich restaurant chain in Malaysia had been "slapped with a winding-up petition" following alleged unpaid debts of RM37.22 million.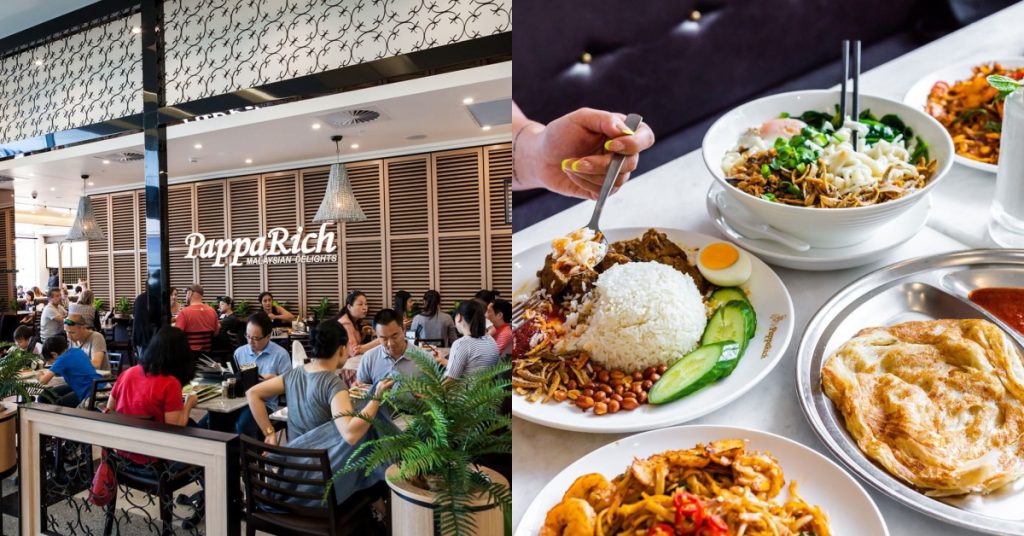 Meanwhile, it was stated that PGSB's (Papparich Group Sdn Bhd) profits have been declining since 2012, with the company falling into the red in its financial year ended June 30, 2018 (FY18), reporting a net loss of RM11.93 million.
Papparich Malaysia also reported a net loss of RM536,547 for FY18 versus a net profit of RM1.36 million in FY17.
A year later, in 2021, as per the Shah Alam High Court's order, the company was ordered to liquidate.
Finding its wings elsewhere
Although it is unclear what happened after this, it could be said that PappaRich Malaysia took a big hit, and now, only a fraction of its original outlets remain in Malaysia.
However, on the other hand, the brand appears to be doing well in other countries. Currently, it has outlets in Singapore, Sri Lanka, Australia, New Zealand, South Korea, Taiwan, China, Brunei, Indonesia, and the USA.
We believe that one factor why they might've not had much success locally is the huge number of competitors serving similar food and drinks that might be better and possibly more affordable, if Google reviewers of PappaRich Malaysia's stores are to be trusted.
Meanwhile, it might be much more difficult to find Malaysian food abroad, which could explain why PappaRich took off in other countries.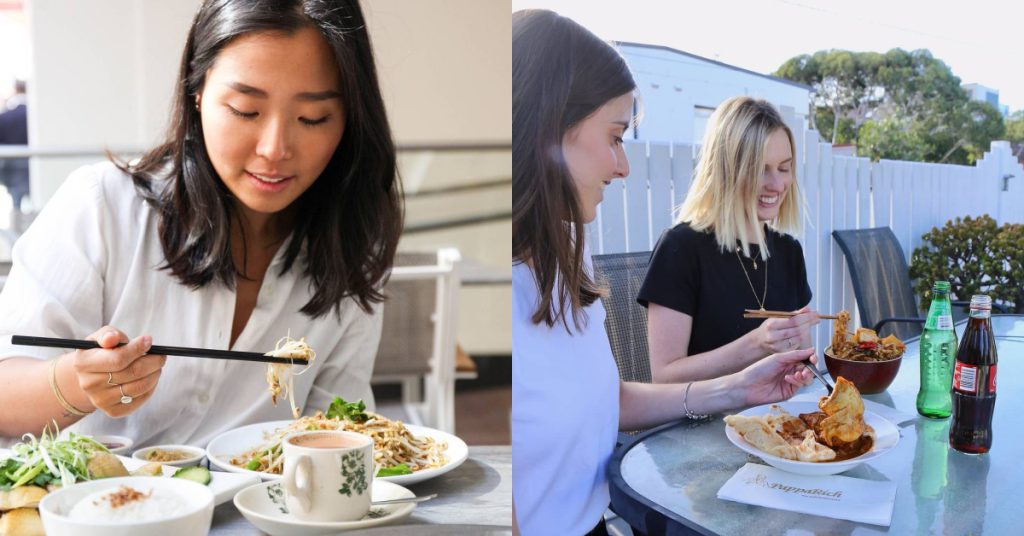 According to Low in the previous AsiaOne interview, the company had aimed to cater more to the youth and make PappaRich a "hangout joint". They took steps to appeal to the younger crowd, such as bringing down the colour tone of the restaurants.
These plans show how they had planned to capture the different market segments, injecting new blood into a heritage brand and ensuring that it stayed relevant in today's challenging F&B landscape.
But those plans never quite came to fruition, and with the lack of news since the wind-up petition, we don't know what lies in PappaRich Malaysia's future.
It would be a pleasant surprise to see a refreshed and revamped version of the brand pop back up in the local F&B scene, and perhaps some long-time fans are still awaiting that day.
Until then though, PappaRich's legacy will at least live on in other countries.
Featured Image Credit: PappaRich Australia