As times change, certain trends and the things we used to use will no longer become relevant due to technological advancements or societal shifts.
Film cameras are one such example. They went from being the only option in the past to eventually being overtaken by digital alternatives due to various factors such as price, accessibility, and ease of use.
This is much to the dismay of businesses such as Bang Bang Geng (BBG), who have dedicated themselves to film cameras.
But it seems that there's light at the end of the tunnel, as we've noticed a resurgence of film cameras in the past few years. To learn about the ups and downs of a business dedicated to this art form, we spoke to the owner of BBG, Koon Yik.
Shifting from digital to analogue
After graduating from Manchester, UK, Koon Yik worked in IT and garnered experience in building websites, directly selling, and securing IT work through government contracts.
"I grew up in a family whose financial priorities do not include hobbies or photography," he explained, and added that his first encounter with a camera was when his uncle passed him one of his as a going away present when he left for Manchester.
In 2010, he decided to take up photography as a hobby and upgraded his digital camera to an even better one.
"Mirrorless was the rage back then, but it was in its early days. Lens choices were limited, and so were knowledge and support."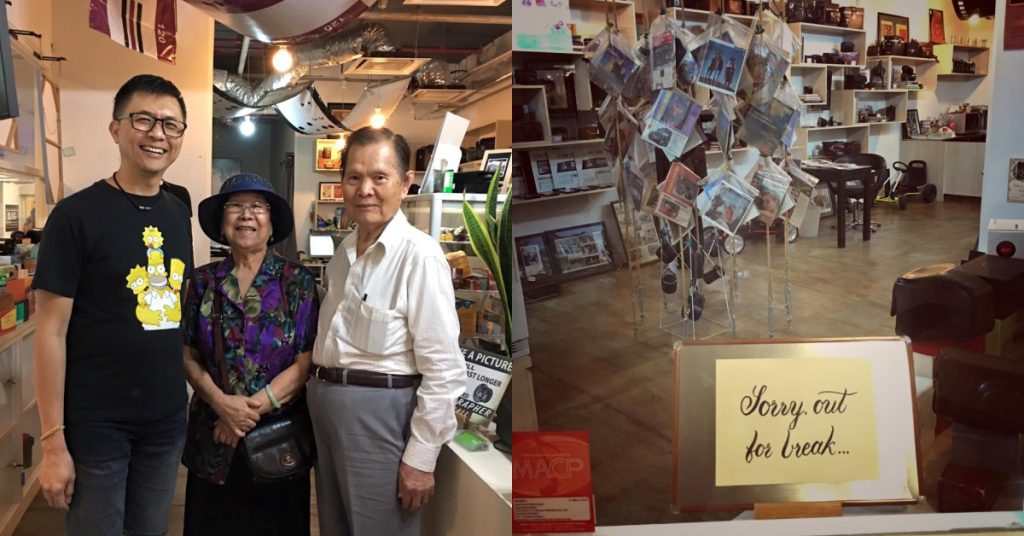 However, with endorsement from Mr. Tan, an ex-Managing Director of Olympus Malaysia, he started a small local support group called PEN Lovers.
Over lunch in 2011, his friend, David, a professional photographer who started on film, asked him why he had never tried film photography despite already having film camera lenses.
"So I bought film bodies for these lenses and got hooked. I switched from digital to film. A number of the PEN Lovers members also switched, and I formed a new group," he explained.
Capturing the moment
After that, David introduced him to Lee, the owner of ColorDotCom (now called Zontiga), a photo lab that processes films.
In 2012, Lee told Koon Yik that he wanted to quit and sell his lab. One of Koon Yik's friends persuaded him to take over the lab, but when he finally decided to do so with the support of his family, Lee turned him down and advised him not to pursue it. Lee believed that Koon Yik should stay in his "better" IT career.
Not one to give up, Koon Yik had many chats with Lee, after which he finally agreed to help Koon Yik set up his own shop. The first thing he did was to help configure and order the required machines.
"Being from IT, I was clueless about film processing and running a photo lab. Lee allowed me to work weekends in his shop and taught me about film processing."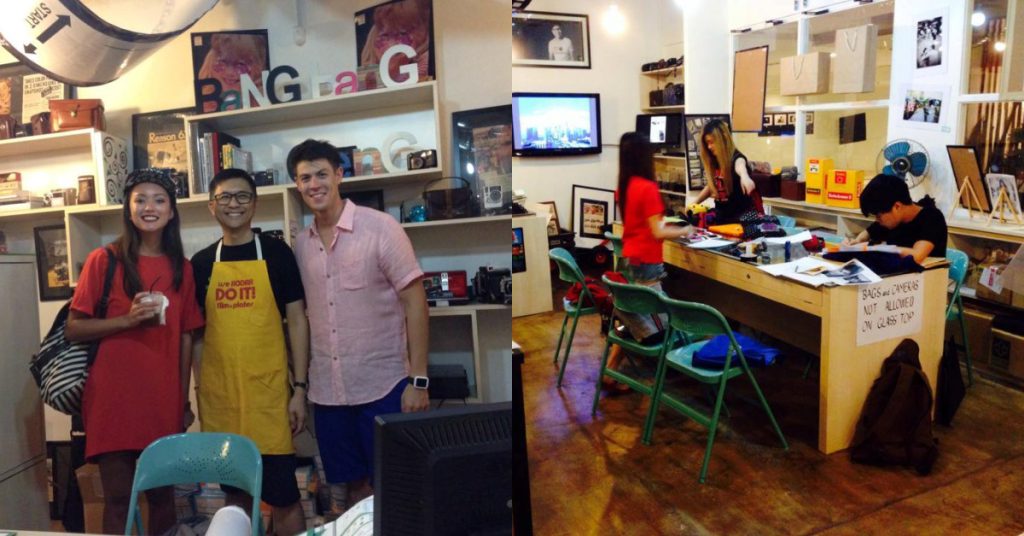 Meanwhile, another photography friend suggested that he open his shop in Publika, and that was how he ended up quitting his job in IT in 2012 to focus on building up Bang Bang Geng in Publika Shopping Gallery.
In an interview with BFM, Koon Yik said he spent around RM600,000 to launch the business in 2013.
On how he came up with the name, he explained that the shop is named after the 2010 movie about four war film photographers (two of them Pulitzer Prize-winners) called 'The Bang Bang Club' who recorded the apartheid in South Africa.
"I copied the name for the film photography group I formed but Malaysianised it as Bang Bang Geng, which in Malay means a group of shooters," stated Koon Yik.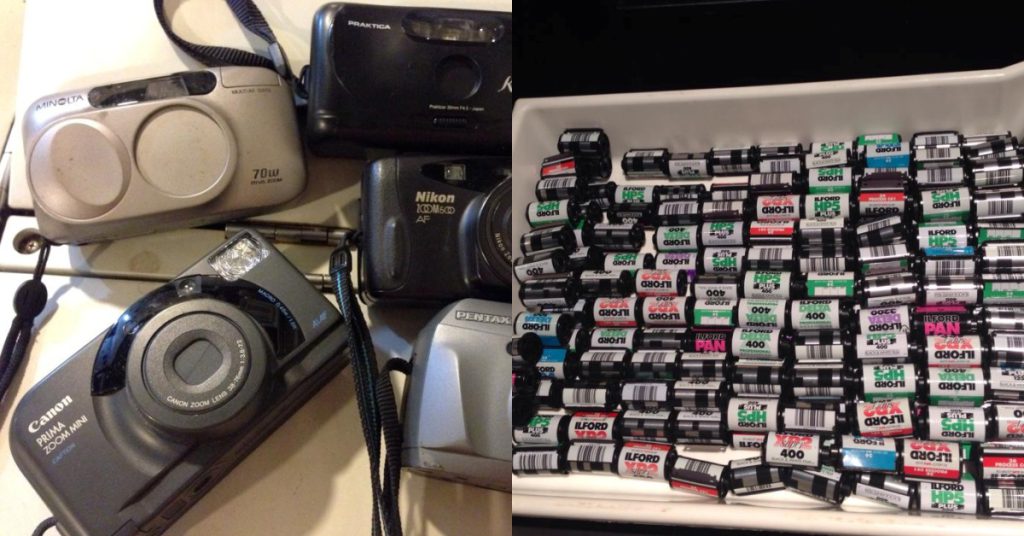 Besides film processing, BBG sells film rolls, prints photos, helps customers fix their non-working cameras, and Koon Yik also gives film photography advice.
The gallery-shop space is also filled with photography paraphernalia, from century-old vintage cameras to tiny disposable ones.
A dying art
On how film photography has changed over the years, Koon Yik said, "Back then, many photo labs that have opened for decades had quit as their three mainstream revenues were curtailed."
The three sources of revenue mentioned were print businesses which were being "killed" by social media, film processing which was eradicated by digital photography, and identity photo making which was eliminated as the government digitalised applications and renewals.
"Today, none of the remaining old photo labs process films. Prior to digital photography, photo labs were processing 150 to 500 rolls per day, and when I started film photography, they were doing just 100 to 300 rolls per month."
When film photography peaked in Malaysia, Koon Yik said there were so many hobby groups and organised photo walks. "The biggest group even had its film processing lab. Today these groups that I know have gone," he reminisced.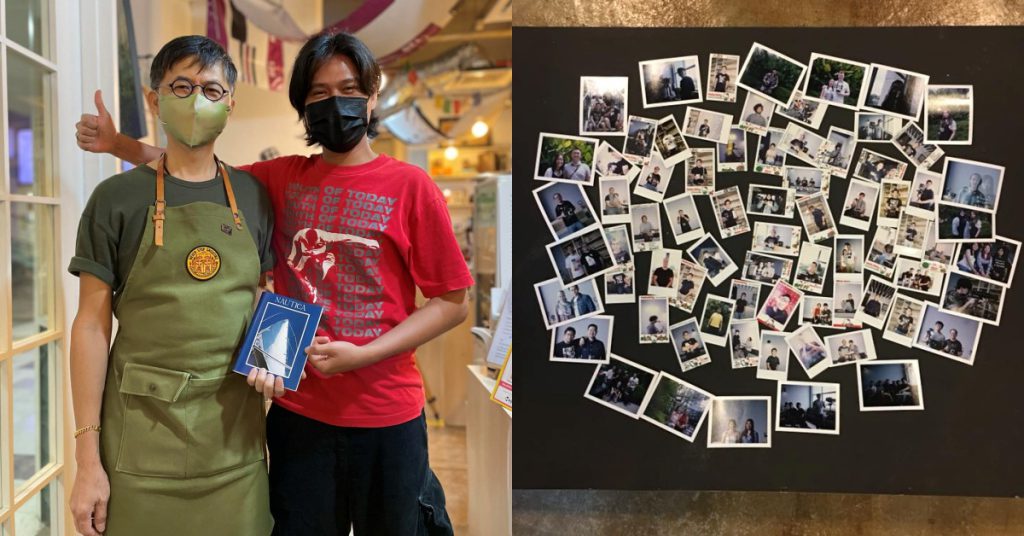 He believes that today's rising living costs, a weakening currency, and skyrocketing prices for imported items have changed people's priorities and dampened the fun of film photography.
The change in trends was also reflected in his business. At its peak, BBG's longest turnaround time for film processing was four weeks plus. Today's turnaround time is from the same day to 48 hours, due to lower sales volume.
As if that weren't bad enough, the COVID-19 pandemic later shut down any possible expansion plans.
"Photo labs were the second last to be allowed to reopen after lockdowns. Maintaining a shop in a mall is a big spend, so the focus now is to recover financially," he added.
Looking at it through a rose-tinted lens
Despite all the obstacles, Koon Yik remains dedicated to promoting and educating Malaysians on film photography.
For example, he offers one-on-one sessions for those looking for help with film photography, for the nominal cost of a cup of coffee or a box of treats.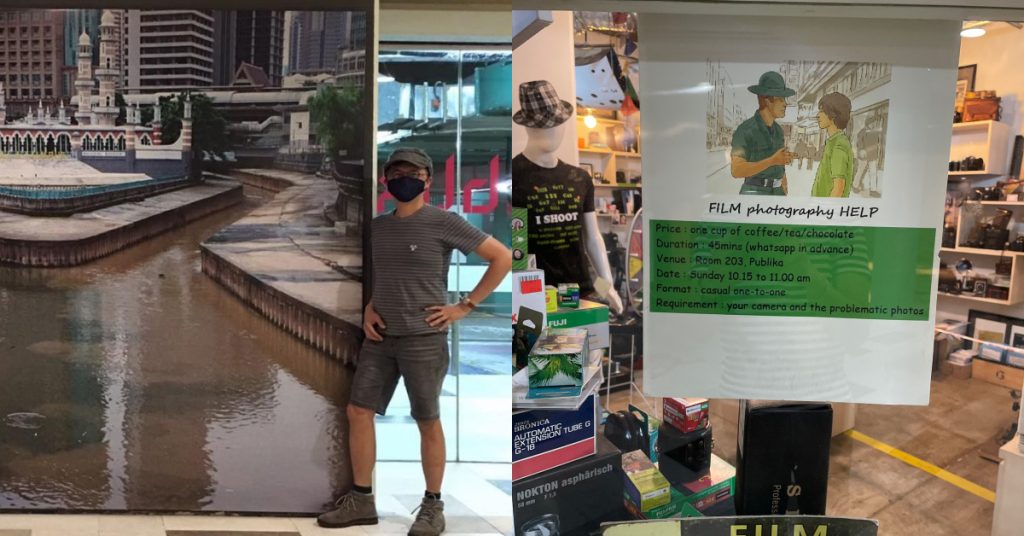 However, it does seem that film photography has now rolled back into fashion. According to him, after the COVID-19 restrictions were lifted, the store had gotten 15% more customers compared to its pre-pandemic levels, and he's expecting numbers to increase.
Meanwhile, other signs of film photography enjoying a resurgence are manufacturers developing new film stocks, reviving discontinued films, and re-manufacturing film cameras.
At the end of the day, Koon Yik's ultimate goal is a rather humble and simple one; he aspires to inspire young Malaysians that a hobby can be turned into a business.
"I had seen my customers grow from when they were in high school, then to university, getting hitched, married, and having kids," he shared.
"I opened my shop to allow young Malaysians to experience picture-making history first-hand. So long as there are still young Malaysians who want to experience this history, I will still be doing this role."
Learn more about Bang Bang Geng here.
Read other articles we've written about Malaysian startups here.
Featured Image Credit: Bang Bang Geng & Publika