For many content creators, making content about something you're not passionate about can often be difficult.
Although Wing gained a lot of experience in social media management by creating content for Facebook pages focused on ASMR food videos, travel, street interviews, entrepreneurship, and fitness, all of this came to a dead end.
"I always succeeded at gaining traction and video views, but I could not sustain it because they weren't things I'm passionate about," he admitted.
However, this all changed when he decided to record his journey to pick up a car all the way in Terengganu.
It sparked his love for cars and drifting and resulted in him running Cargasm, a brand and social media channel to promote and teach drifting to the masses.
Life is not a race
Speaking to Vulcan Post, Wing shared that he had always been quite competitive when younger and as a kid had played many car-based video games like Need For Speed and Grand Turismo with his dad.
"I learnt a lot about cars from games, and I could name almost every car when I was a kid. I started drifting with my bicycle by riding fast and then hitting the rear brakes."
As an adult, Wing dropped out of college to help to make money for himself and his family and mostly did freelancing and consulting on social media marketing.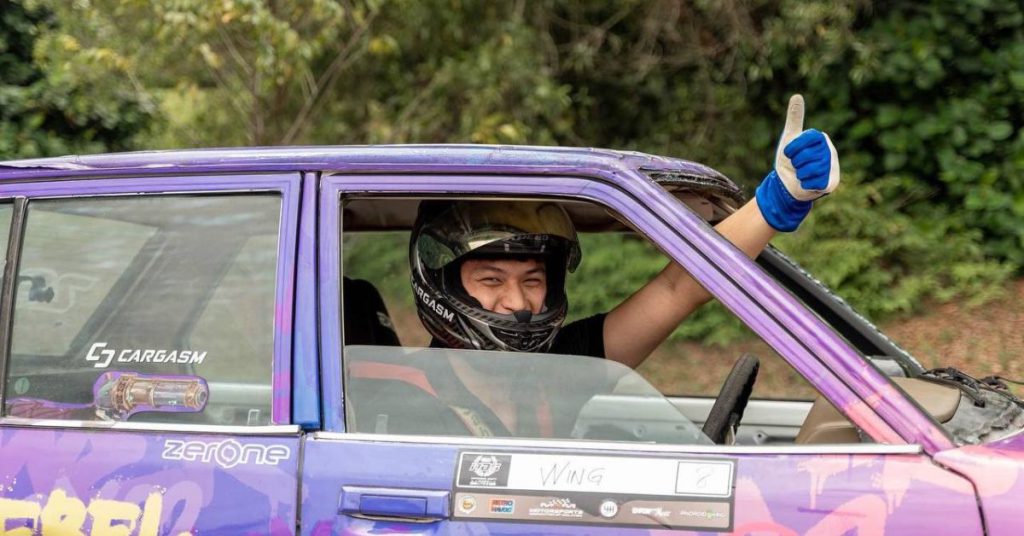 Regarding his experiences with social media management and content creation, Wing shared that he learnt how to build websites, run Facebook ads, and create viral content when he started working at a pet shop.
"I started freelancing and started my own company helping small businesses to go digital. At some point, I started thinking, 'If I could help others, why not build my page?'" he explained.
This was the turning point for him to begin doing car content, through which he found his true passion.
Strapping up for the journey
Wing told us that the idea came for Cargasm came when he started getting tired of doing fitness challenge videos on YouTube.
"I took a bus to Terengganu to pick up a 1988 Honda Prelude 3rd Generation. On the bus, I thought I might as well document the journey because it seemed quite interesting, and TikTok was still new back then."
He then filmed his journey back in the car, and when he reached home, the video had garnered over 20,000 views and more than 100,000 views the next morning.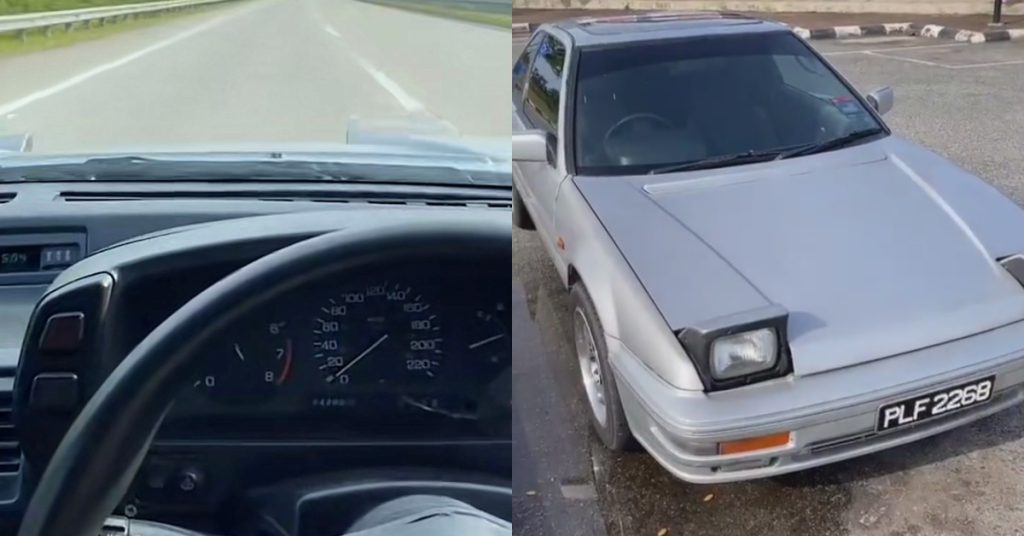 Wanting to keep up the momentum, Wing continued to make content with the car until he met his future business partner Bear, who had brought him to film his cars and meet his car friends.
Although he had always been a big fan of drifting, he didn't have the chance to be exposed to the sport until Bear introduced him to a group of grassroots drifters.
"I tried drifting and failed but fell in love with it. I sold my Honda Prelude, my partner sold his classic cars, then we both got ourselves a drift car and started really training and joining drift events," shared Wing.
Today, Cargasm has garnered over 400,000 followers on just TikTok and focuses on promoting drift and motorsports in Malaysia.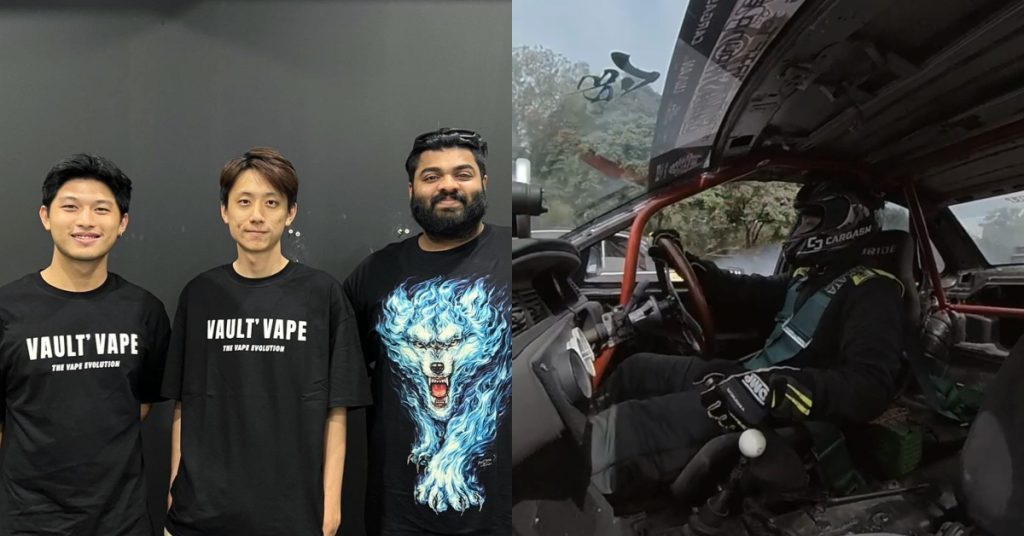 Wing said that the transition happened when they noticed that even though the local motorsport and drift scene is growing well, the public did not really know much about it.
"So we decided that since we have quite a bit of influence on our channel, we'll become the bridge between motorsports and the public."
Switching lanes
Recently, Cargasm has transitioned from simply being a social media account dedicated to the local drift and motorsports scene to offering drifting classes through its Drift Academy.
Other companies offering drifting classes include Sync Optima Drift Academy and OXBOLD, but safe to say that it still isn't a common thing to find in Malaysia yet.
Drifting is considered illegal on the streets, which is why it's an activity typically restricted to dedicated areas, overseen by professionals. By providing drift classes, Drift Academy and the other companies are promoting safer ways for people to experience drifting.
"We are pushing our Drift Academy and attempting to grow the drift scene by cultivating new drifters. We will work with pro drifters as our instructors and bring in new students through our following," Wing said.
According to their website, Wing and Bear are currently the main instructors at Drift Academy.
The team is working towards getting drift instructor licences from the Motorsport Association of Malaysia, but for now, they work with qualified instructors to teach and guide newcomers on their drift journey.
Group class prices start from RM1,500 per session per person, whilst one-to-one sessions start from RM3,500 per session. Each session takes about four hours.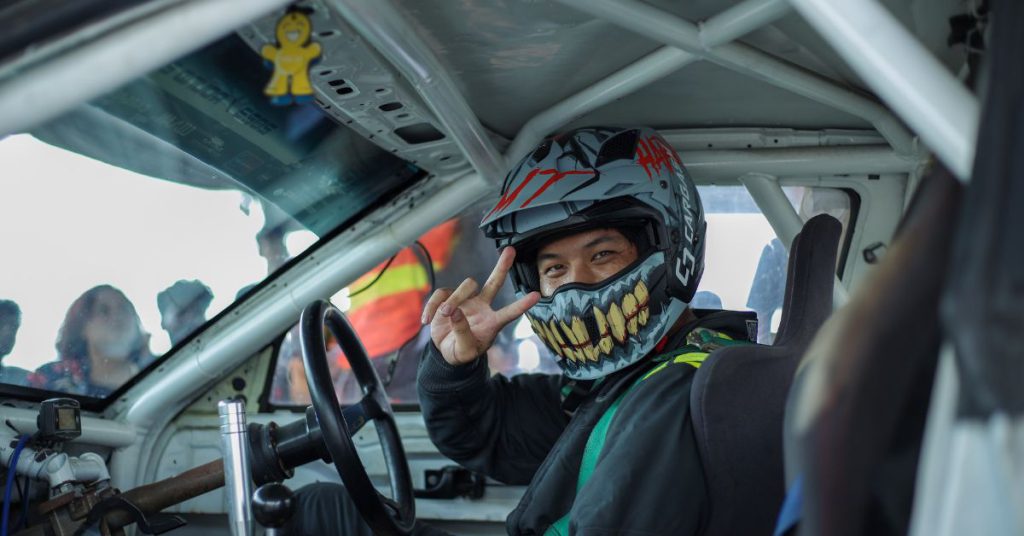 According to Wing, they previously charged RM2,500 per pax but realised they weren't making enough money to recuperate their costs; hence, they have just recently restarted the course at the new fee.
Before they paused the course, Wing shared that they had gotten three to four monthly bookings.
The total fee includes venue rental, tyres, towing, petrol, car rental, and instructor fees, totaling RM3,500 per pax.
Although we were initially shocked by the price, we soon deduced that it was reasonable, especially since you get the experience of learning from professionals, which is important in an extreme sport like this.
"We guide students starting from zero knowledge, teach them about the car's safety, set up, how to initiate a drift, steering work, throttle control, and lines," Wing explained.
Meanwhile, for students who are not very familiar with driving a manual or if budget is an issue, the team can also teach students through a simulator at simulation centres.
On a drive to promote drifting and motorsports
As mentioned earlier, street racing and drifting are illegal in Malaysia, but that hasn't stopped the public from partaking in such activities.
On that note, Wing shared that although they can't stop what others are doing, they aim to promote the right attitude, drift safety, and set good examples for new drifters and drivers through their influence.
As a way to drive responsible drifting, Cargasm has also helped to host motorsports events such as OverHeat, which showcased unique cars and drifting experiences.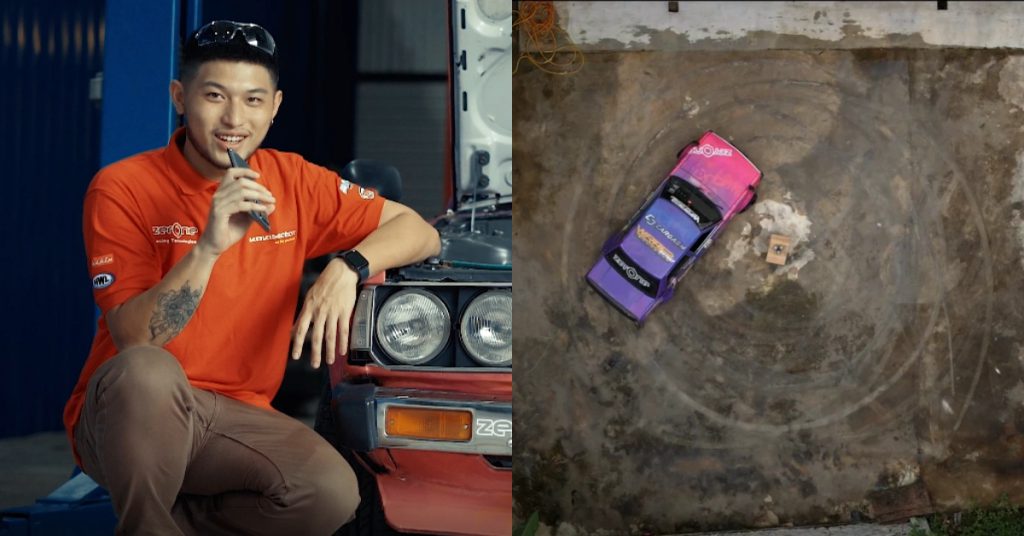 Speaking about Cargasm's future, Wing says that in the short term, he just hopes to be able to create more content for brands, promote businesses through their videos, and build a strong framework for Drift Academy.
Meanwhile, in the long term, Wing hopes to see more sponsors coming into motorsport competitions and events, which would help grow the facilities, cultivate new drivers, and enhance the safety features at the event venues.
"We hope by getting more exposure to the drift scene, we can attract more crowds and sponsors to event organisers and drivers, so it becomes more sustainable, whilst attracting new drifters as well."
Featured Image Credit: Cargasm