Comics are often part and parcel of childhood (with some bringing this hobby into adulthood too), regardless of whichever generation someone grew up in.
There's something for everyone, whether it's Kampung Boy, Marvel or DC, or even the Mandarin comic Ge Mei Lia.
But with more people on their phones nowadays, it's given rise to a new wave of comic artists. Specifically, webcomic illustrators who post short (and sometimes lengthy) stories online.
One such artist in this space is Olive Yong, a Malaysian best known for her chunky feline slice-of-life comic strips called Bichi Mao.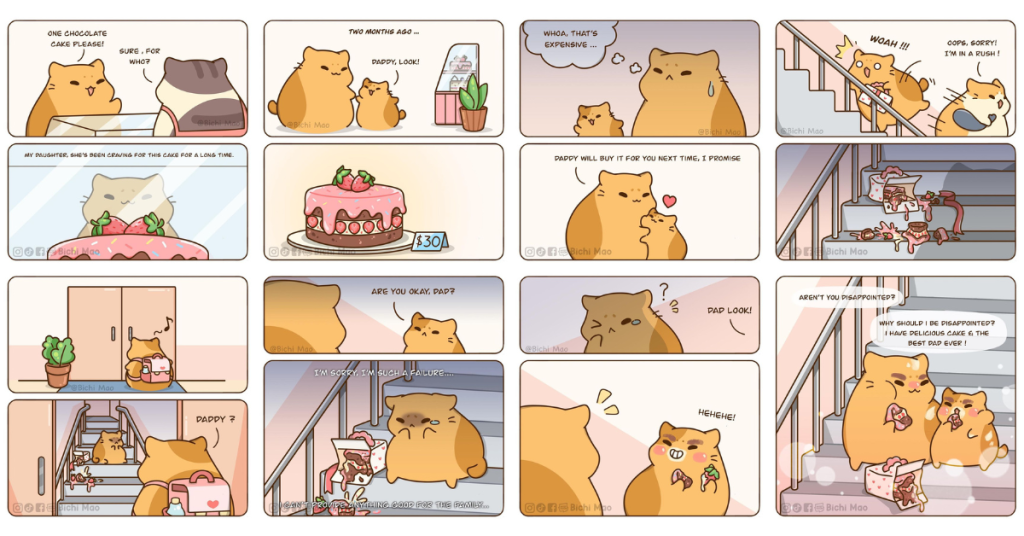 Drawing back to her passion
Having majored in Music Education, it was never in Olive's plans to become an artist. "The thought had never crossed my mind," she confessed.
However, it wasn't a random occurrence that prompted her to start illustrating. As a child, drawing was one of her passions, with her weapon of choice being the old-school pen and paper.
Her venture into the webcomic scene started after discovering digital drawing through the Procreate App in June 2019.
After becoming more confident in her work, she began posting it online to share it with others. Little did she know, her illustrations of various chunky cats captured the public's attention, and her followers began increasing.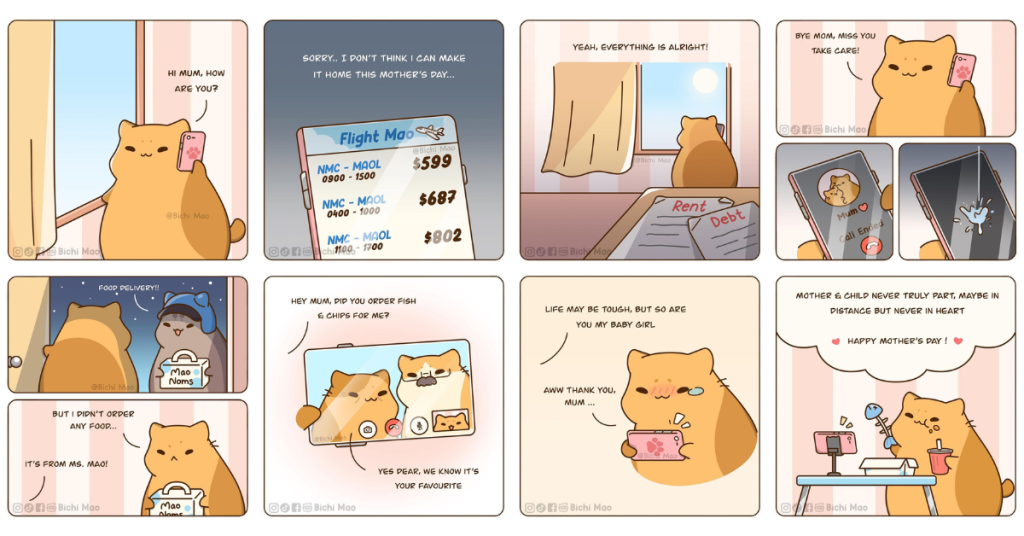 So upon graduating college, she chose to dive head-first into the arts industry.
The young artist saw "so much promise" in the field and decided to go all in and commit to it as her full-time career.
Slowly but surely, her work and fan base grew as more people took notice of Olive's quirky comics. Around six months after Bichi Mao launched, it was steadily establishing itself as a recognisable brand.
"To my amazement, my work quickly gained popularity. It's humbling and incredibly motivating to receive so much support from fans who appreciate and enjoy my art," Olive said.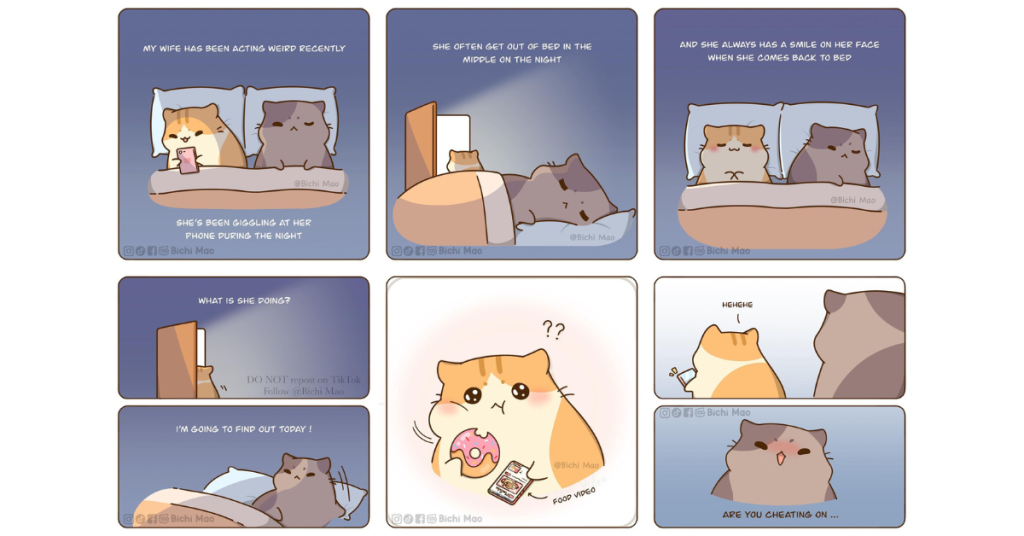 A comic with cat-titude
As you may have already guessed, "Bichi Mao" derives from a word your parents would frown upon, and the Chinese term for a cat.
But that doesn't mean the stories are about an annoying cat. It's quite the opposite, actually. The characters in Olive's comics are known for their adorable looks and even cuter values.
You see, while the artist creates funny and inspirational short stories, she also includes larger social commentary.
For example, the brand explores relationships, personal growth, and the stray overpopulation issue. All from the lens of chubby cats with human-like characteristics.
These topics and Olive's simplistic drawing style and storytelling make Bichi Mao all the more relatable to its international audience.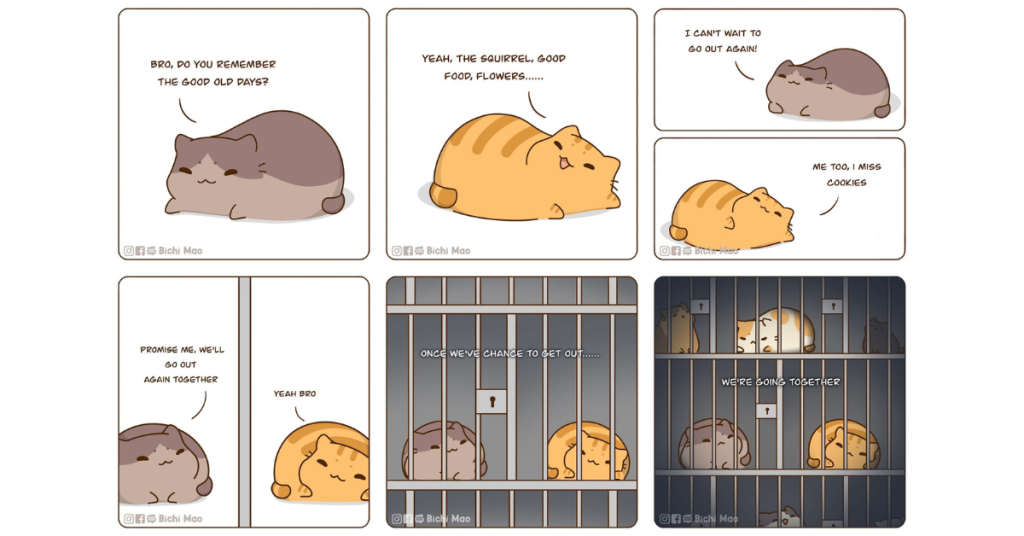 The idea to feature cats wasn't a coincidence or random decision either. Instead, it's rather personal, as Olive has three furry friends.
"I find cats incredibly adorable, and I believe many people love them," she said. As someone who has many pet cats, I'm definitely one of those people.
As for her choice to include social commentary, it's one way of adding more depth and personality to Bichi Mao's comics.
It also increases the potential of heavier topics reaching a wider audience because of how light-hearted and bite-sized Bichi Mao's comic strips are.
"I enjoy sharing my views on certain topics to bring awareness to the public in hopes of helping to make the world a little kinder," she confessed. "I love how I can draw from real-life moments and stories to create illustrations that connect with people."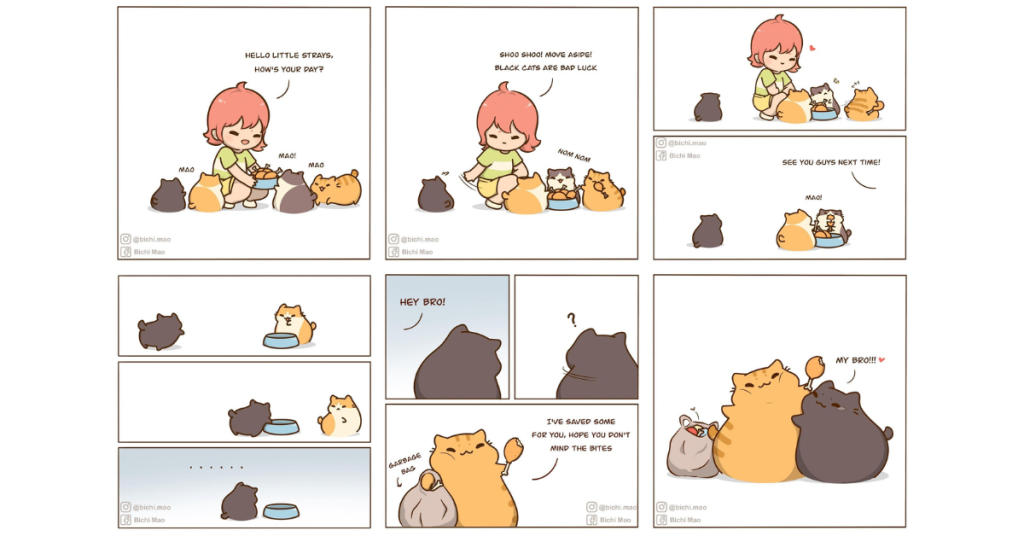 It's a mix of different artworks
Personally, I never thought "cute art" would be the best format to expand on serious subjects, but Olive explained that it's a good medium to tell stories.
"It allows me to tap into my creativity and imagination, bringing characters and narratives to life through vibrant visuals. I believe that pictures have a unique power to captivate and connect with audiences on a deep level."
Looking at her current number of Instagram followers that's now at 409K, this seems to support her statement. Her ability to publish and retail three physical books on Amazon also shows the demand for her work.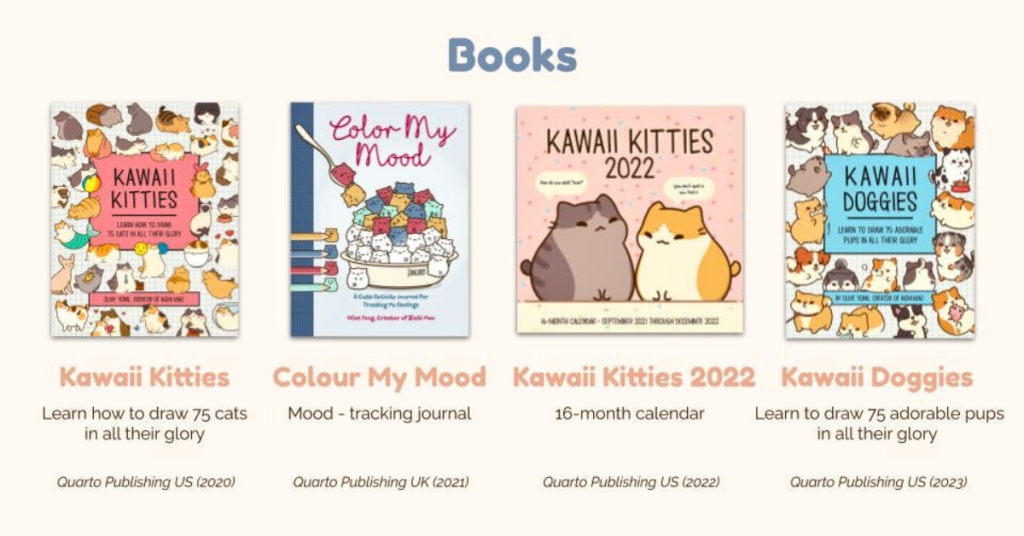 That said, drawing comics itself is not what sustains her career, but it does play an integral role in her branding as an artist. "Posting on social media may not directly generate income, but it can drive traffic to your work," she clarified.
Like other artists, her main sources of income are from her books, selling merchandise, participating in convention events, utilising Patreon, collaborating with brands, and taking on commission work.
Olive also disclosed that her business has been profitable so far. "I have experienced growth every year, which is a great achievement."
Regarding Bichi Mao's future, the 26-year-old illustrator wants to expand Bichi Mao into different markets and strengthen it as an IP (intellectual property).
"By putting in the effort and consistently producing quality content, I aim to increase the popularity and reach of the Bichi Mao brand," she shared. "Looking back, I'm grateful that I never gave up on my dream and persevered until now."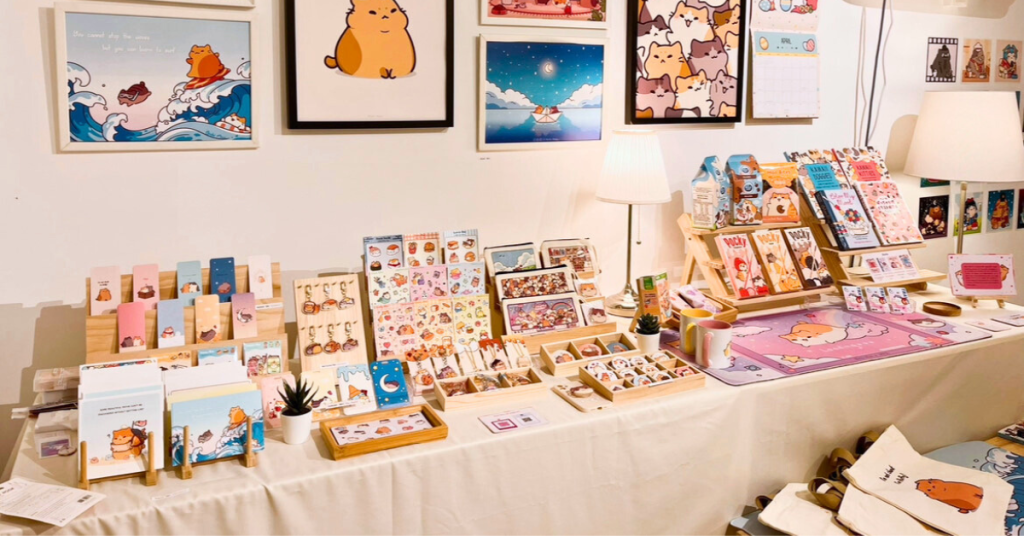 With the popularity of webcomics in recent years, it seems that comics will continue to remain an accessible form of art. Though pivoting to the online market would probably provide better traction than physical books.
And the trend for artists these days points towards diversifying their product line, as these four other illustrators have shown.
But in general, it's important to note that producing content for the sake of producing content doesn't always work, as it can be evident in your crafts.
As Olive puts it, "If others appreciate and resonate with your work, you will naturally receive support. So, rather than worrying about whether people will like it or not, prioritise your own artistic happiness and let it shine through your creations."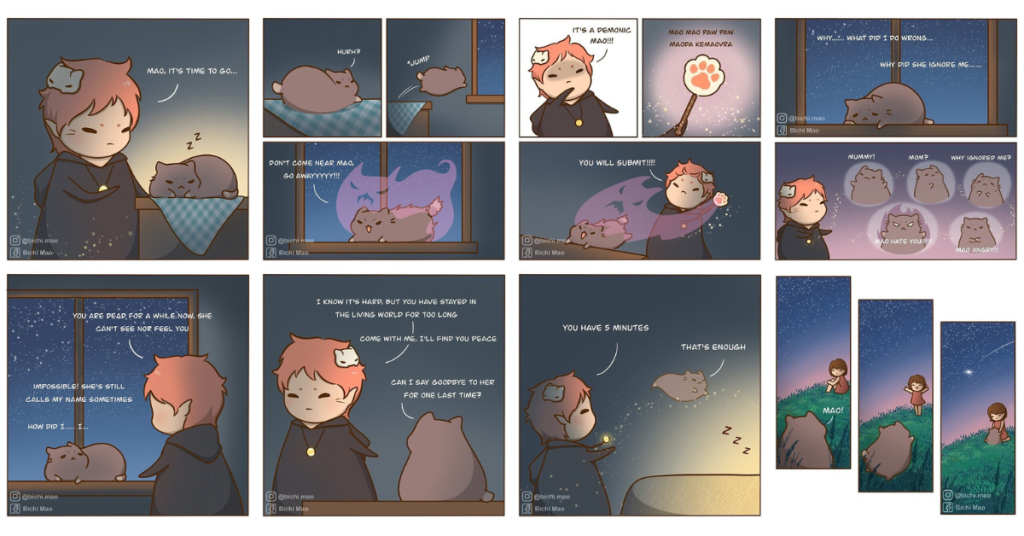 Featured Image Credit: Bichi Mao