When we first reached out to Fresh Growcer, a rooftop farm at 1 Utama Shopping Centre (1U), they hadn't been ready to share their story just yet.
At the time, they had gone viral as a spot for people to pick their own vegetables. Featuring an aquaponic concept, the urban farm had only been operating for a handful of months.
However, when we checked back in recently, we learnt that the Fresh Growcer brand has gotten a glow up, and is now called Utama Farm. And instead of being on the roof of 1U, it has grown to inhabit a 1.6-acre space next to the mall.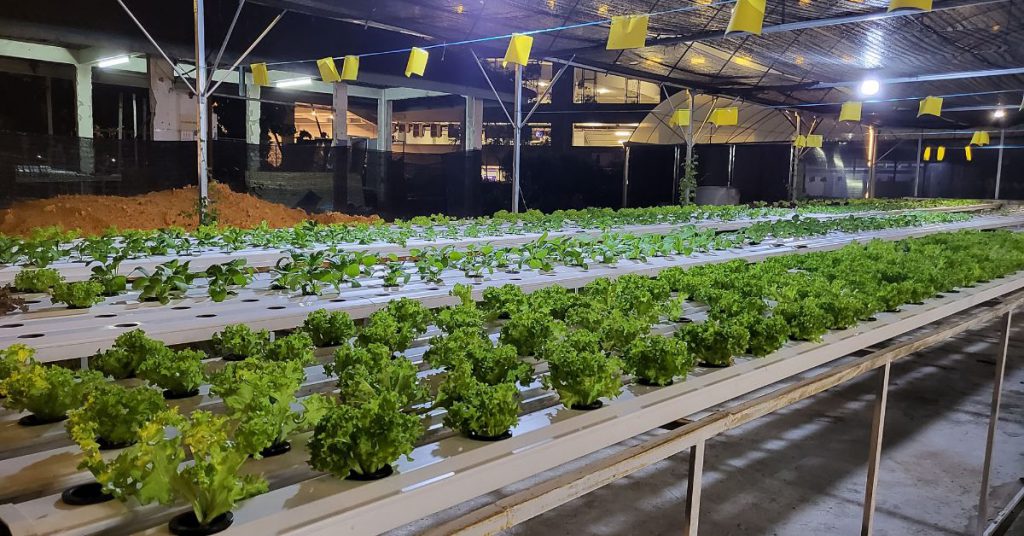 Originally used to manage excess rainwater, the space is now used for a variety of activities, from prawning and fishing to aquaponic farming and dining.
To learn more about this growth, we reached out to the co-founder, Emil Jihad.
Started from the (roof)top
With a background in F&B, Emil and his co-founder Tony Yong collectively had minimal experience in farming.
However, driven by a passion to develop an "integrated farming" project that will help to promote awareness of sustainable farming, they soldiered on despite the steep learning curve.
Emil shared with Vulcan Post that the duo was looking at sustainability issues in the supply chain, as well as health problems associated with the use of chemical pesticides.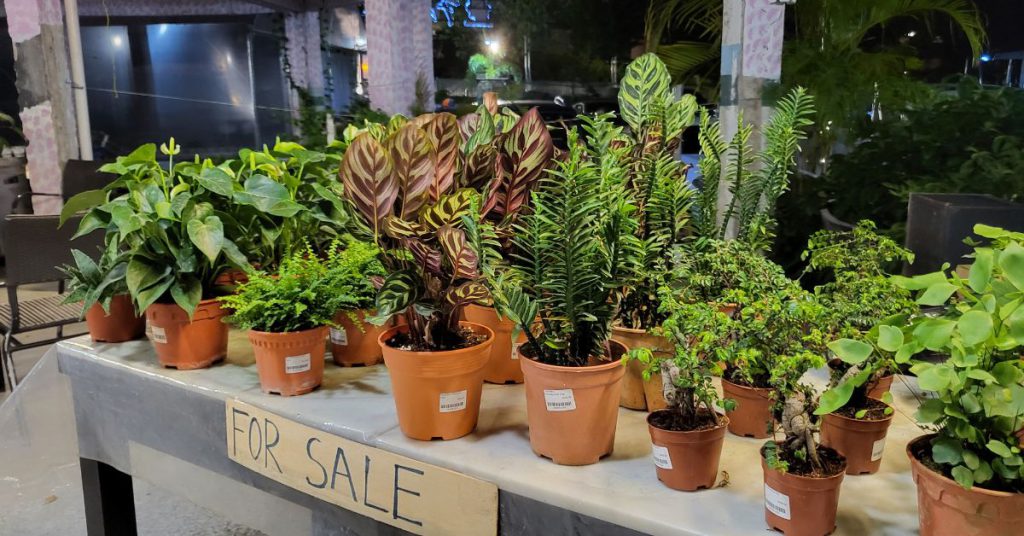 This ultimately led them to pursue pesticide-free, sustainable, and closed-loop farming.
"Like most Malaysians, we dream of being able to do something meaningful," Emil explained. "Some of us don't find the time and some of us don't have access to the required resources to make it happen."
Having heard that 1U was looking into rooftop farming, the co-founders had pitched their project to them. Fortunately, the landlords shared their mission in promoting sustainability, and they eventually succeeded in becoming tenants.
"When it became clear we needed a more integrated offering beyond just growing pesticide-free vegetable to engage the community, the landlord supported us to relocate and expand the project," Emil elaborated.
With that came the launch of Utama Farm in Bandar Utama, a space that is certainly so much more than just aquaponic farming.
Closing the loop
For RM25/pax, visitors of Utama Farm can get farm tours as well as harvest their own pesticide-free veggies.
That aside, there's now also plenty of other activities offered there. This includes prawning, which operates under the Utama Prawning brand, as well as fishing.
Whilst Utama Prawning continues to attract prawning enthusiasts, it has started to attract a lot of families who prawn and enjoy their catch over steamboat at the restaurant on-site, Emil said.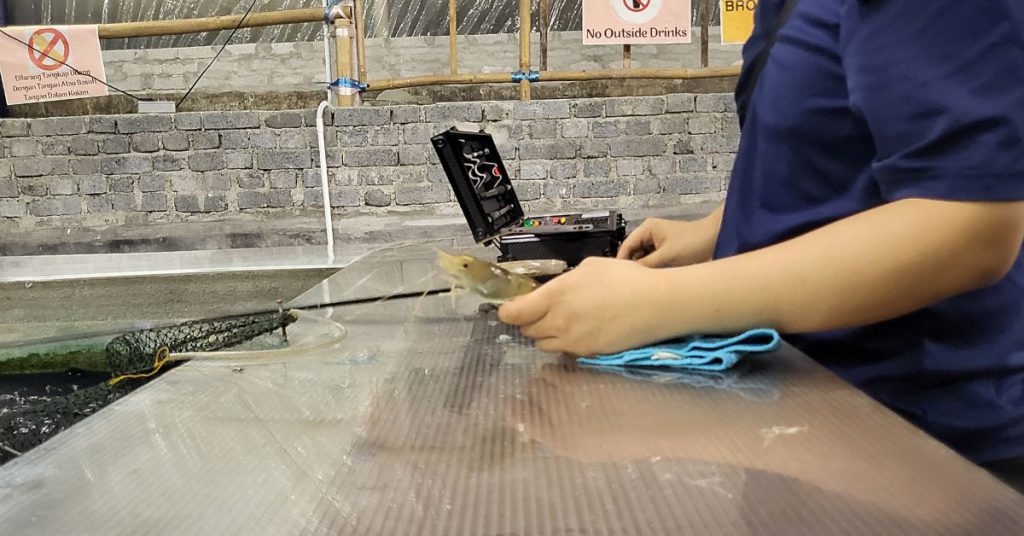 Prawning and fishing prices vary depending on the type of prawns and length of the session.
According to Emil, it was always in the team's plans to expand into Utama Farm and offer all the bells and whistles that it does now.
"We learnt from the customers that they prefer to be able to learn about pesticide-free farming and also dine in on-site," he shared.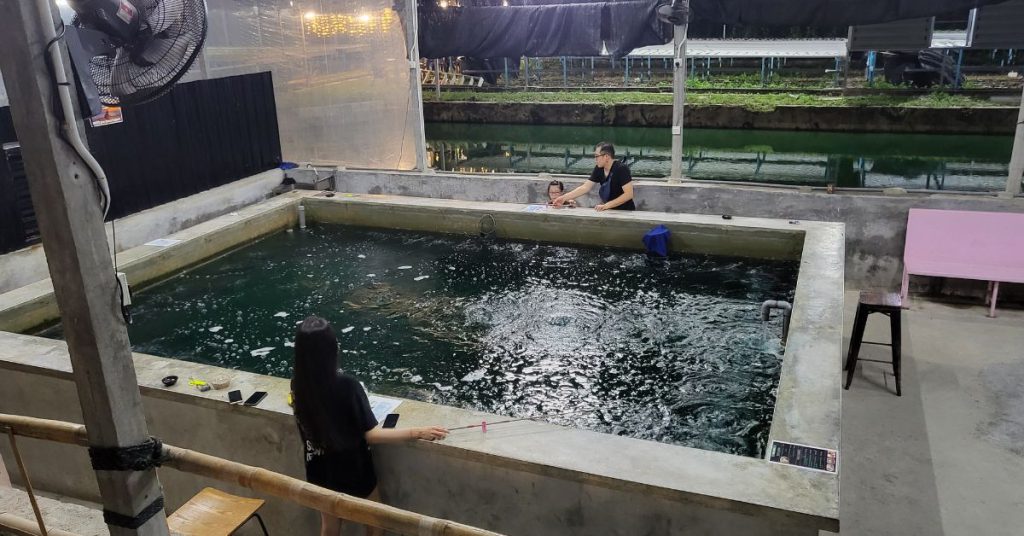 So, Emil put his F&B background to good use and has added not one but two dining facilities in Utama Farm. One is a kopitiam, while the other is a farm-to-table seafood steamboat spot.
Interestingly, the live fish served at the restaurant is raised by Utama Farm's landlord on the balconies of the adjoining building, Menara 1 Powerhouse.
Utama Farm also has a consignment partner who brings organic fruits from his kampung, as well as a nursery operator who provides house plants.
This means the farm's restaurant operates with little to no carbon footprint, as the vegetable and fish were not transported from faraway places.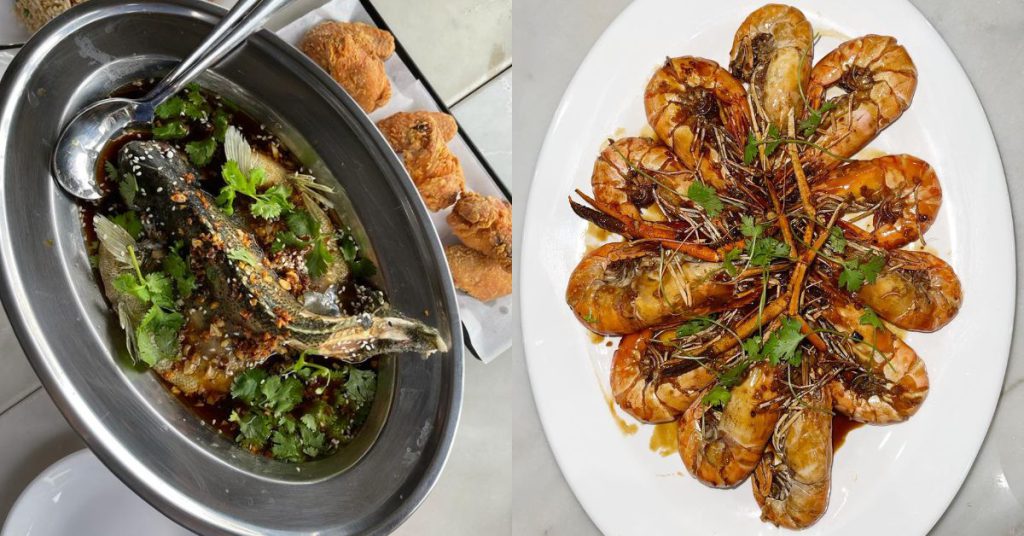 "We are always looking for partners who can bring complimentary offerings, especially offerings that promote sustainability and healthy lifestyles," Emil explained.
For example, the team has been in discussions with yoga instructors who are interested to hold classes in a farm setting and event organisers who have clients that are looking for venues with a "kampung feel" without having to travel too far.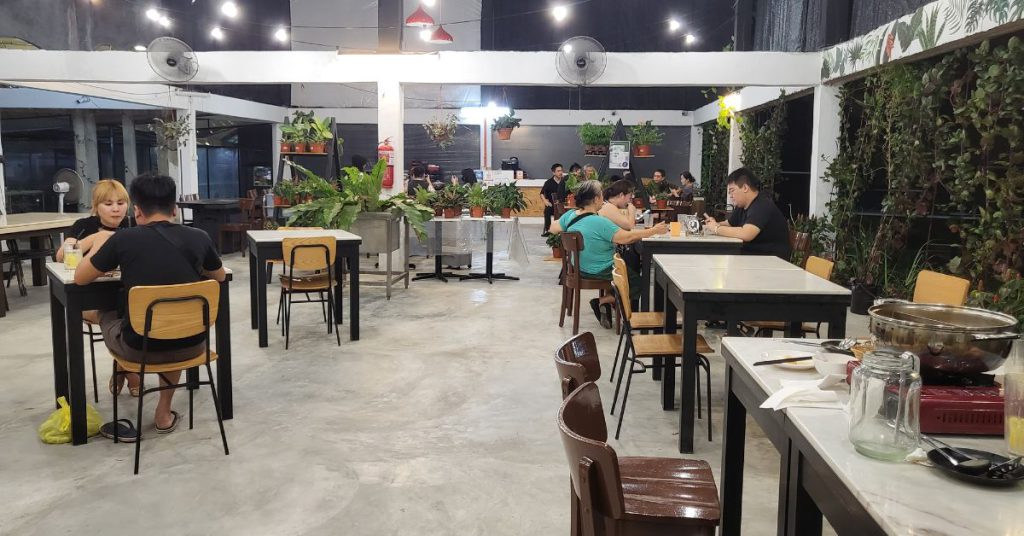 An agritourism destination
Nowadays, agritourism and edutainment destinations have become quite common. From Farm In The City to Farm Fresh @ UPM, there seems to be a market for visiting farms that provide a break from the hustle and bustle of city life.
With that, what's really setting Utama Farm apart?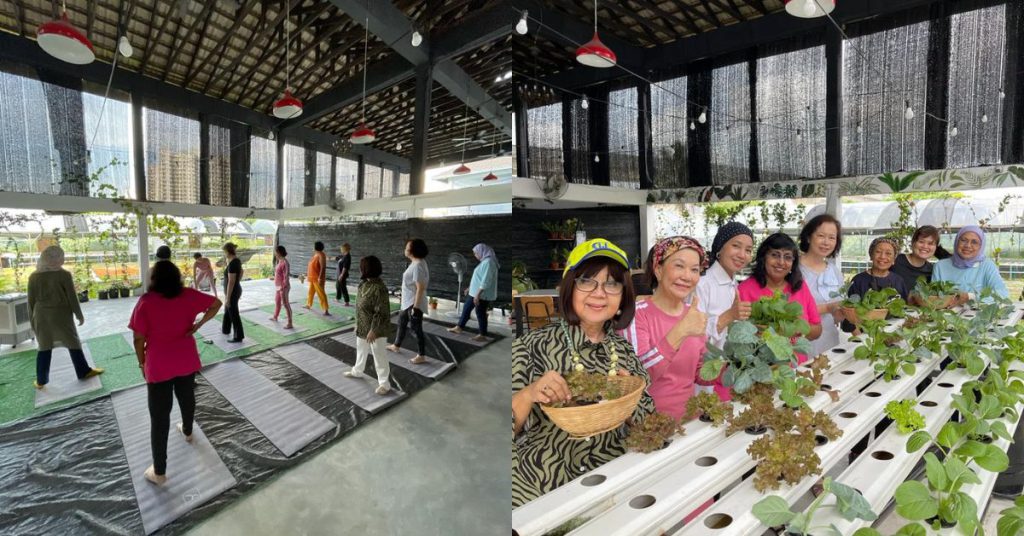 Emil believes that the aquaponic concept is one thing that sets his brand apart. This system works by coupling aquaculture with hydroponics, whereby the nutrient-filled water from fish tanks are used to feed the plants. Then, the water cycles back to the fish tanks.
This means that if pesticide is used on the plants, the fish would not survive. Thus, this system proves that the greens grown at Utama Farm are completely pesticide-free.  
Other than that, there's also something called a banana island that can be found at Utama Farm.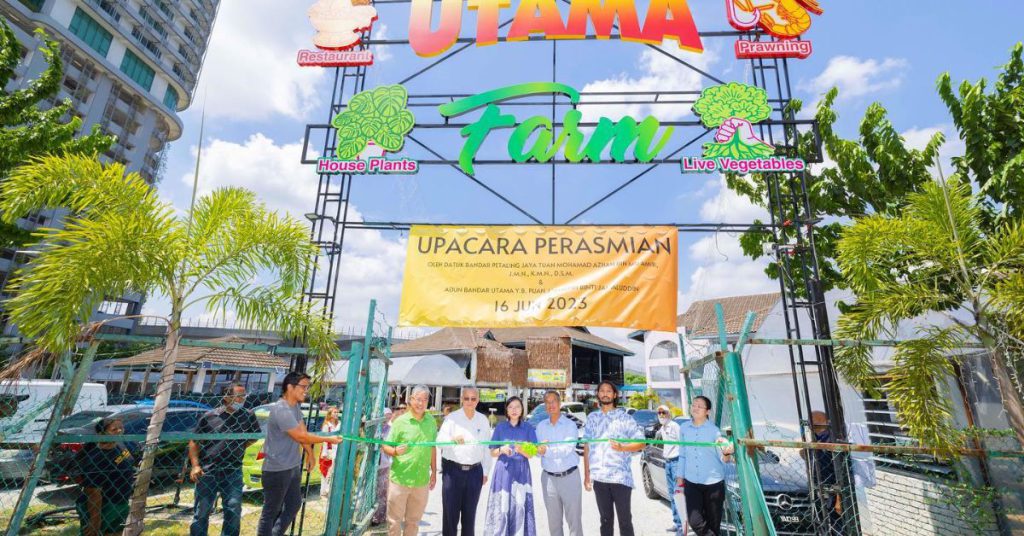 "We have a banana island which is a soil-based aquaponic system," he said. "The Aztec invented the system nearly a thousand years ago."
These floating islands called chinampas are said to be some of the most productive agricultural systems in the world as they are efficient and self-sustaining.
Perhaps the Bandar Utama location of the farm works in its favour too. Both Farm In The City and Farm Fresh @ UPM are located in the Seri Kembangan area, which is a further drive away for city folk.
And so far, Utama Farm's charm seems to already be working to attract plenty of notable clients.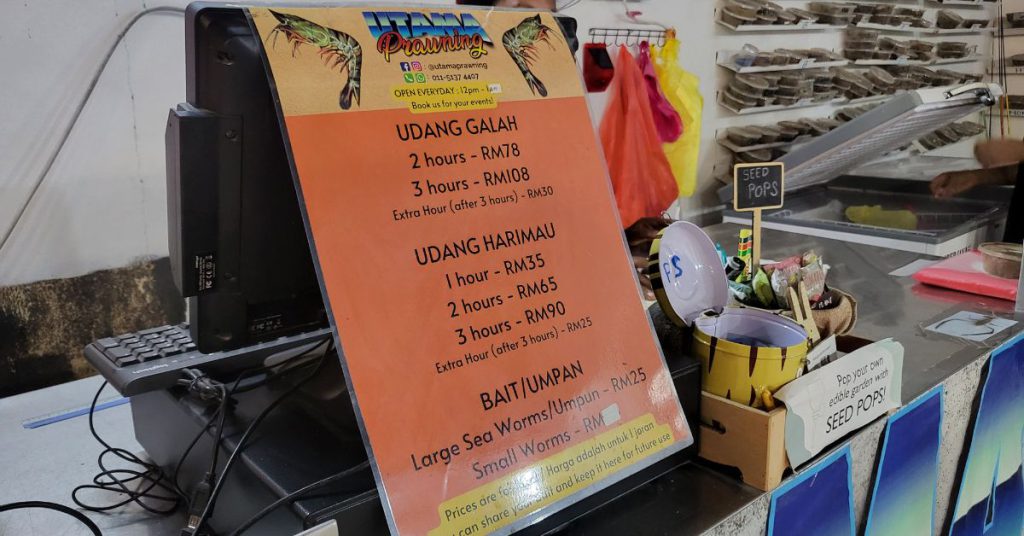 "Just last week, Canon hosted their National Camera Day event at Utama Farm, where their guests participated in photography and videography contests, shooting content from all over the farm," Emil pointed out.
Continuing to grow
Having been a self-funded venture all this while, Utama Farm is now on the lookout for potential grants and other contributions from businesses so that the team can keep on growing.
"The offices in the vicinity house many large businesses that embrace sustainability but we have not succeeded in attracting their attention," the co-founder explained. "A lot more could be achieved through collaborations with them."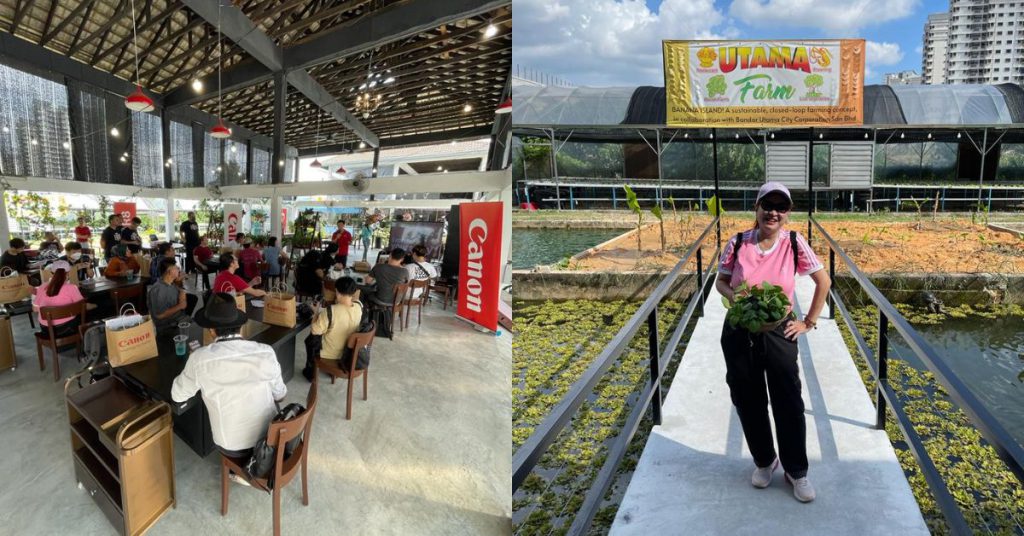 And as the business continues to grow, the team hopes to further expand their offerings and add more family-friendly features.
"Imagine if we are able to get parents to hold birthday parties for their kids," Emil mused. "Wouldn't it be wonderful to be able to imprint the concept of sustainability in the minds of the future generation at a happy event?"
With the efforts of companies such as Utama Farm, Emil's question is one that can certainly be answered in due time.
Featured Image Credit: Utama Farm