While attending the Food & Drinks Malaysia trade fair over a month ago, we came across a familiar name—Kairos Agriculture (Kairos).
An agritech startup we featured in March 2021, Kairos is a smart vanilla farm based in Penang. At the time, the team had shared all about how they circumvent the issue of Malaysia's not-so-suitable climate through smart systems.
Kairos also claimed to be able to increase its yield by 42.8% compared to the average yield using traditional farming methods.
More than two years after that interview, we decided to reach out to learn how the business and its vanilla pods have grown.
A jog down memory lane
Since our interview with Kairos in 2021, much has changed for the company. For one, they've collected a number of awards and recognition, including the title of Malaysia's Largest Vanilla Smart Farm from the Malaysia Book of Records in 2022.
One of the latest achievements, though, was when the CEO Ezra Tan and COO Joseph Chan were awarded the Food Systems Change Maker 20 under 40 at Food & Drinks Malaysia by SIAL.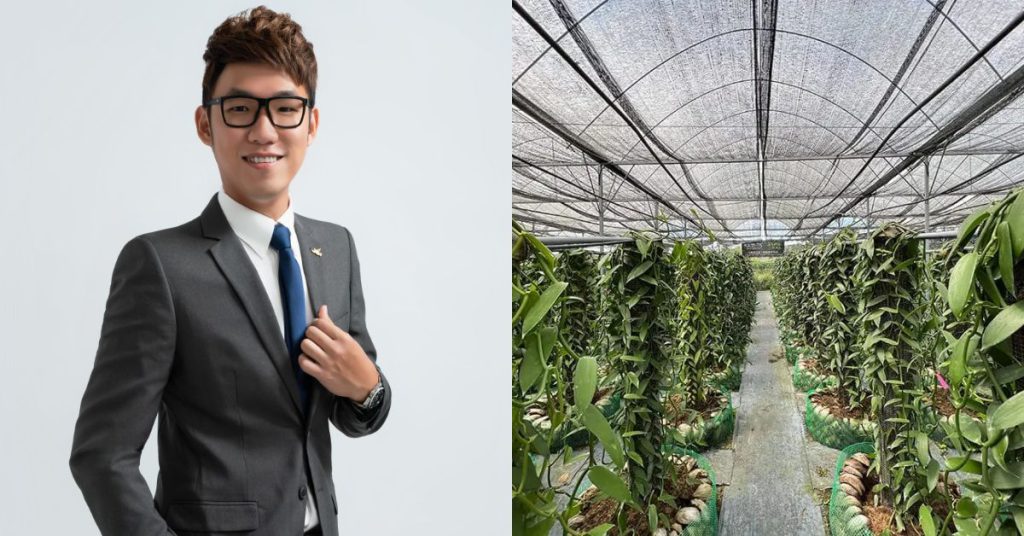 Rewinding to earlier in the year, Ezra shared with Vulcan Post that January 11, 2023, had marked a significant milestone for the team.
"We had our first bloom of vanilla flowers on the farm," he explained. "This is proof that we have successfully shortened the first flowering period from the traditional time frame of 36 months to 30 months."
The founder explained that this achievement was made possible with Kairos' patented technology, while still maintaining sustainable farming practices.
As of now, though, Kairos' own vanilla is not ready for harvest yet.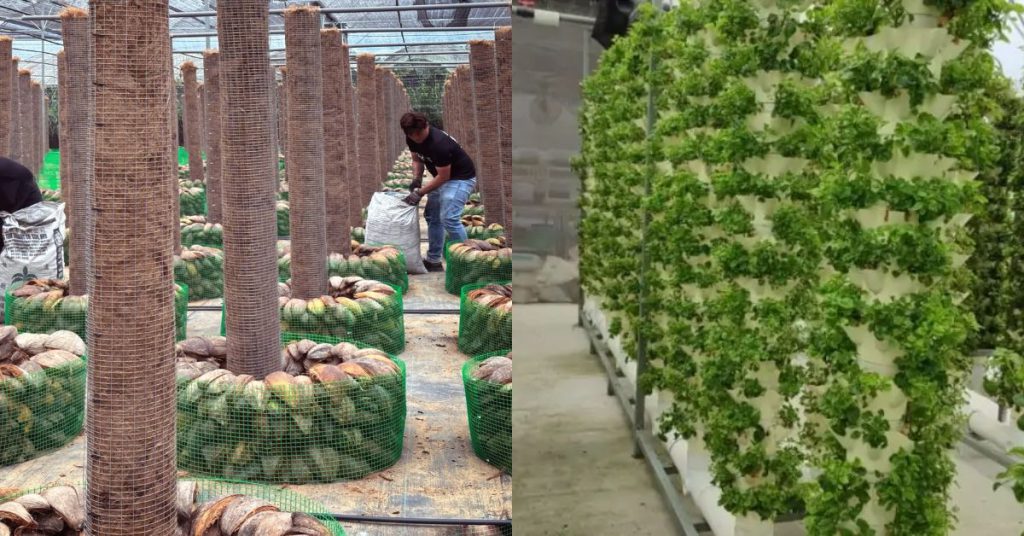 Rather, they source and market locally-made vanilla products from Malaysian farmers. The team is also involved in the trading of vanilla pods and related products from Papua New Guinea.
The Kairos team has grown too, especially when it comes to the number of young interns and graduates working in the vanilla farm.
"This is in line with our efforts in getting more young people involved in smart, sustainable agricultural practices," Ezra shared.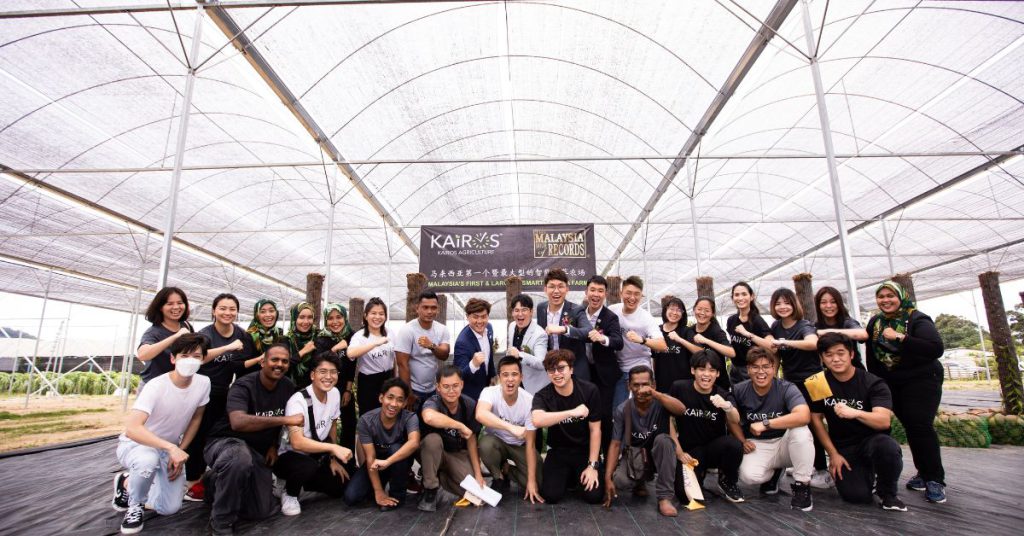 Other than the youth, the agritech startup has also conducted courses for agripreneurs under its very own Kairos Academy, done in collaboration with Yayasan Inovasi Malaysia (YIM) & SME Corporation Malaysia (SME Corp).
Opening up to agritourism
A goal that the team shared with Vulcan Post in 2021 was becoming an eco-tourism hub. True to their words, the team has started offering tours of its farm.
The eco-tours of "The Vanilla Village" are a part of Kairos' efforts to promote agrotourism alongside Tourism Malaysia.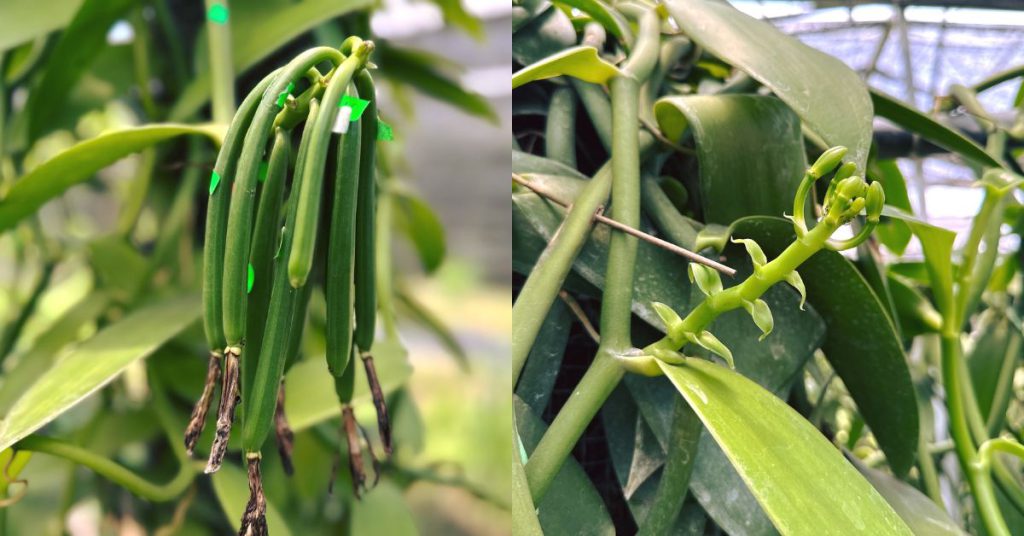 "Our aim is to promote Malaysian vanilla not only for the global market, but also locally," Ezra said. "By making the topic of food and farming fun, accessible, and more relatable, we hope more young people are encouraged to venture into agritech, food, and farming industries."
Tours of The Vanilla Village are designed to ignite all five senses. It includes a guided, hands-on tour of the smart farm, as well as the chemical-free vegetable and fruit farm on the premises.
There are also demonstrations of the team's patented "Agri-tech i4.0", which involves using big data, tissue and culture propagation, sensor technology, and controlled environment greenhouses.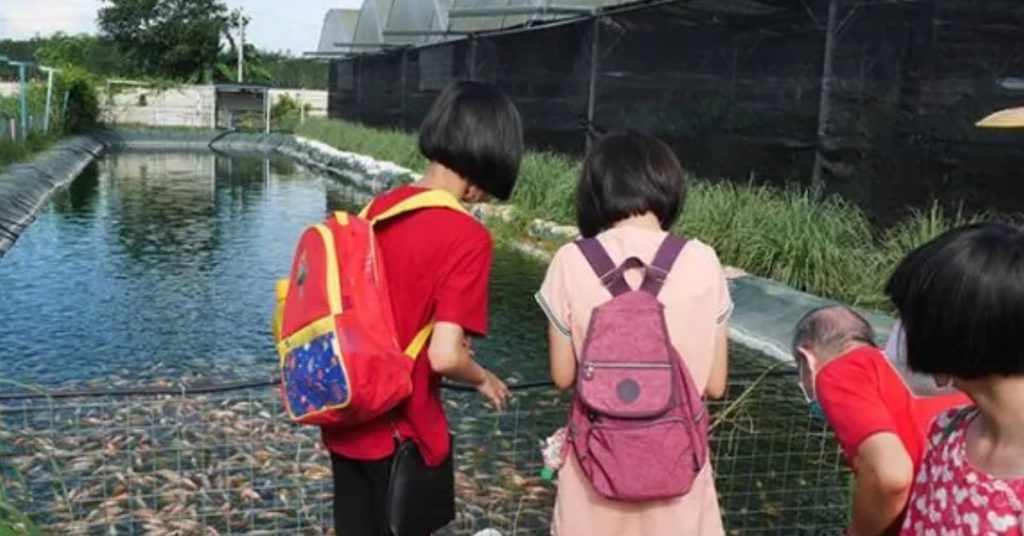 There's also an audiovisual (AV) theatre experience, fish pond, and vermicompost farm, along with Instagram-worthy spots such as the rainbow walk and ATV trucks.
And on top of all of that, each ticket also comes with a complimentary vanilla beverage and food-tasting session at The Vanilla Café.
Serving another B2C market
Soft launched in 2021, The Vanilla Cafe by Kairos is an eatery located on the farm premise serving vanilla-themed drinks and desserts alongside light bites and hot meals.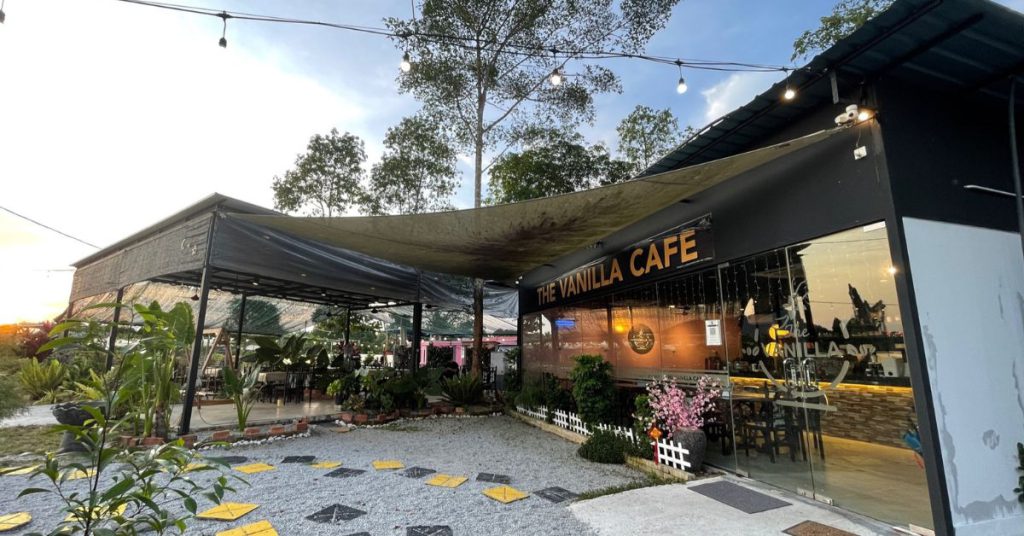 "While we have visitors who come for the farm tours, we do have patrons who come solely to dine in our café," Ezra said. "We also cater for events where customers can book the café for birthdays, product launches, club gatherings, etc."
Inspired by the farm-to-table concept, the ingredients used in the cafe, such as the fruits and vegetables, are either grown by their own chemical-free farm plots or sourced from small-scale, independent local suppliers.
"This is intentional to support our fellow homegrown companies," Ezra said.
The founder shared that the café's bestseller is the old-school fried bean curd served with Brazilian spinach, harvested from Kairos' farm, and homemade rojak sauce.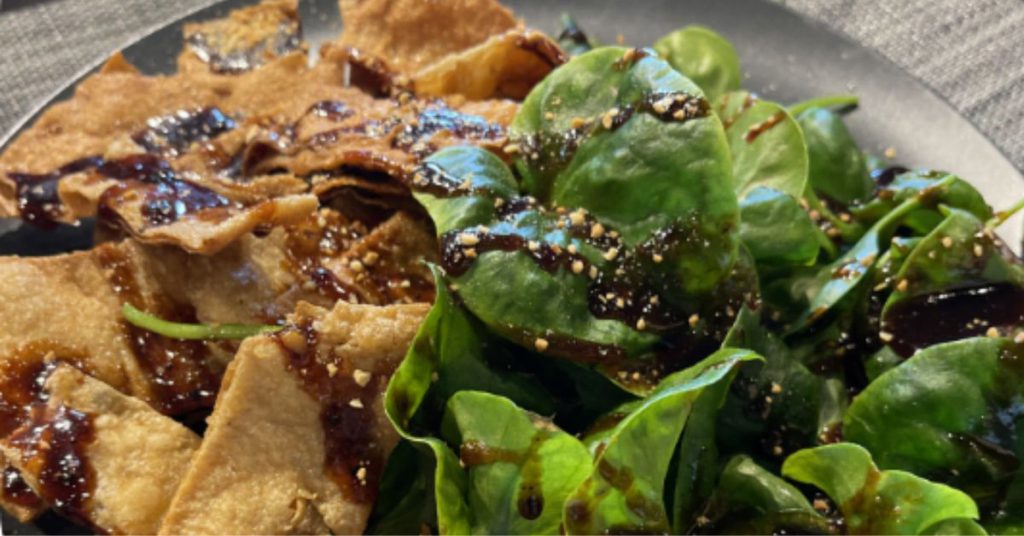 "One key growth of the café has been the launch of our ice cream range," he said. "We now offer three delectable flavours, namely Vividly Vanilla (good old vanilla ice cream), Merry Berry (mixed berries yoghurt ice cream), and Cosmic Chocoholic (double chocolate ice cream)."
I managed to test some of Kairos' ice cream at the trade fair, and wondered whether they are aiming to offer it under their own B2C brand, too.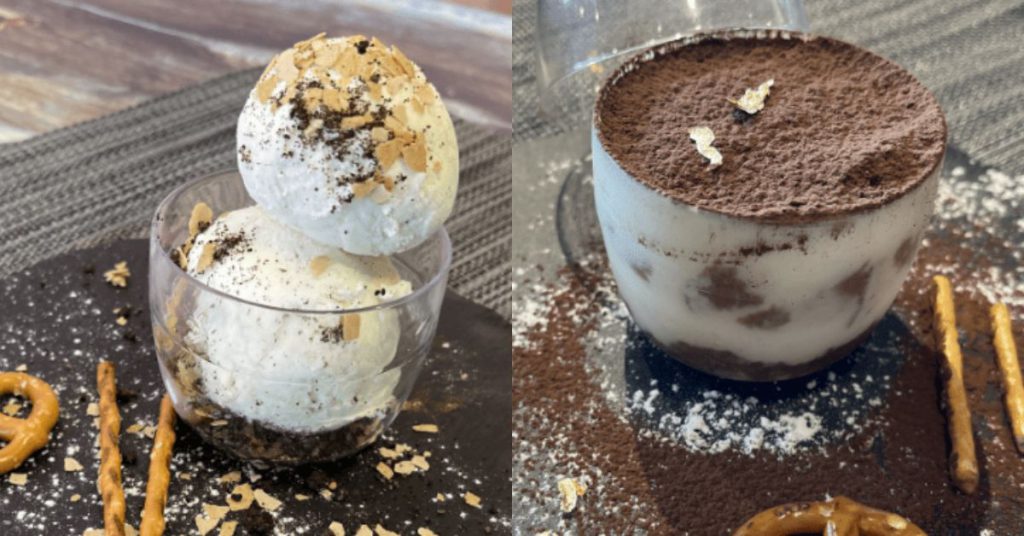 "We are currently testing the market, trying to get Kairos brand of products out there, collecting feedback, and refining our product list before officially launching the retail brand," Ezra said.
He said that the team has started selling their own vanilla smoothie and ice cream at events, and had been given a booth to sell those products at a huge sports event in Klang Valley recently.
"The response was amazing," he said. "We received lots of inquiries as to where they can sample these cold treats in Klang Valley."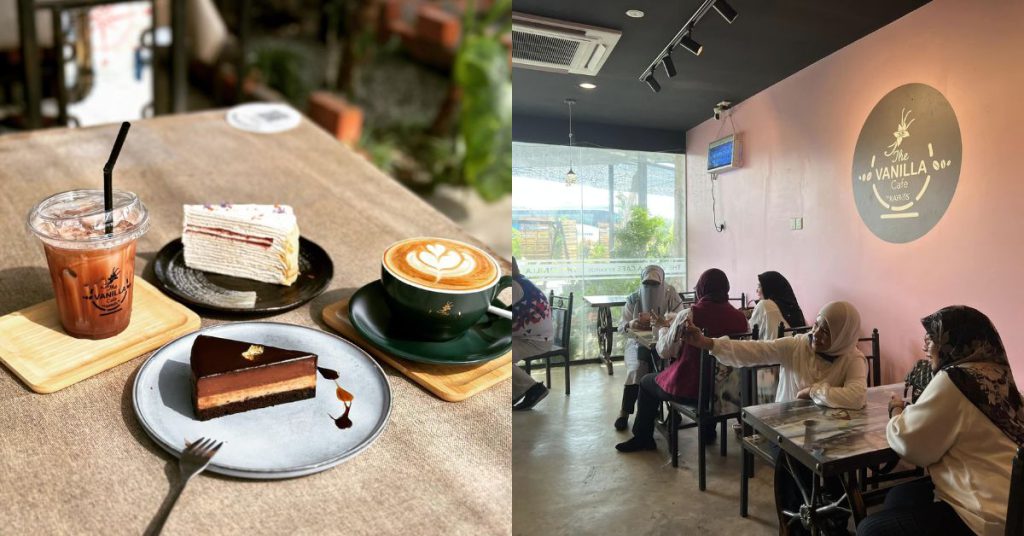 A flowery future
Working closely with their research partners, Universiti Science Malaysia and Xiamen University Malaysia, Kairos has continued to upgrade and fine-tune its agritech and farm processes.
"We have continuously worked to increase the quality and quantity of the vanilla flowers produced on our vines with the aim of 30% higher yields and 30% faster growth without compromising on the quality of our crops," Ezra explained.
Currently, the startup's 6-acre farm is able to produce up to 3.5 tonnes of cured vanilla pods per year, an increase from the estimation of 1 tonne Ezra reported to us in 2022.
Down the road, the team does aim on expanding their farm capacity even further.
"In terms of short-term plans, we are looking forward to our first phase of vanilla harvest by next year," Ezra shared.
Learn more about Kairos Agriculture here.
Read other articles we've written about Malaysian startups here.
Featured Image Credit: Kairos Agriculture