CHUMS in Taman Cheras is an unassuming neighbourhood eatery from the outside. Walking into their space, you would expect the standard cafe fare too. 
Think pastas (the red and cream sauce kinds), some toasties, some meat or egg-based dishes, and a menu of five basic coffees (you know what they are).
So why did I find myself desiring to return time and time again, after my first-ever bite of their offerings?
That's because I realised that what CHUMS offers actually betrays its homey and humble look.
Not to be a fangirl, but I think the first few words I had used to describe CHUMS' food had been "complex", "masterful", and "absolutely delicious".
From flavour execution to presentation, you could just tell that the chefs behind this eatery had been professionally trained to some degree.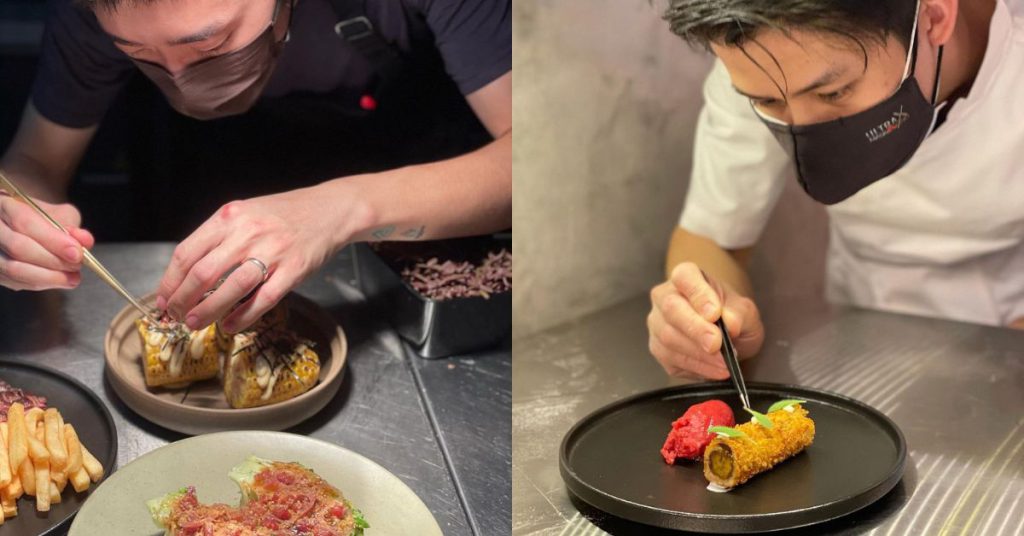 Sarah, my boss, who has dined with me at CHUMS several times, had even wondered aloud whether CHUMS was owned and operated by a team that already had other established F&B businesses, because they seemed to know what they were doing.
In an interview with CHUMS' chef and co-owner, Lee Cheng, we would find our answers.
A chummy & cosy spot
According to Lee Cheng, CHUMS is managed full-time by him and two other founders, all with different professional backgrounds in F&B.
Elizabeth Koh is an experienced barista, and Mak Chee Weng is a pastry chef who used to work in hotels like Shangri-La Hotel, Hilton, Grand Hyatt, and Four Seasons KL. Elizabeth is Lee Cheng's partner, and the couple has been friends with Mak for many years.
Meanwhile, Lee Cheng himself was trained professionally by a Michelin-starred chef, and has several years of experience in hatted restaurants that had been awarded by the Australian Good Food Guide.
On how these three individuals came together to open CHUMS, Lee Cheng said that they had a desire to open a place that served good coffee and, at the same time, "good quality and not ordinary cafe food and cakes".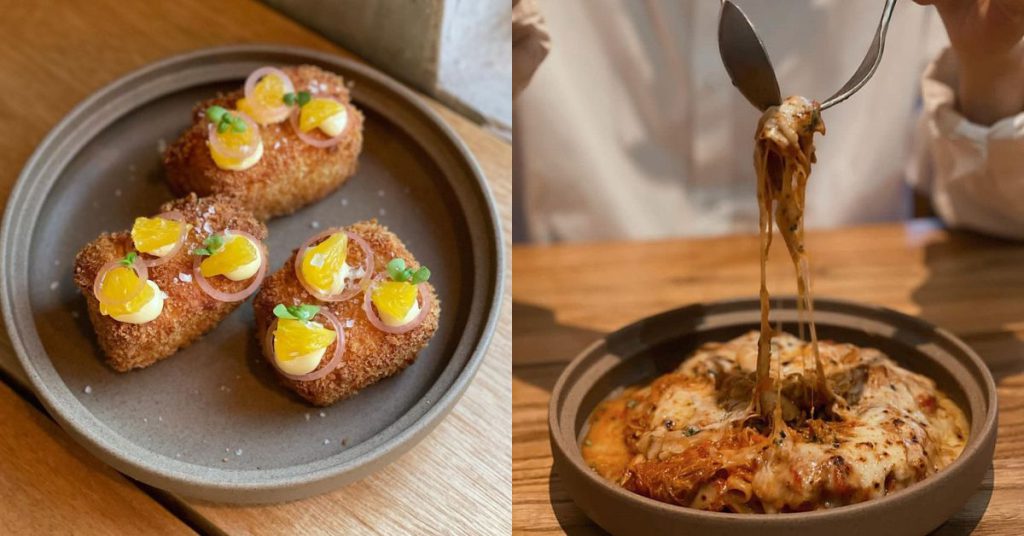 As mentioned in my intro, the level of expertise shown in how their food is cooked and their drinks are crafted seemed levels above what you'd get from just a "neighbourhood eatery", as CHUMS describes itself.
The first few dishes I had there were Duck Ragout cannelloni, Mac & Cheese Croquettes, and Housemade Chicken Liver Pâté, and I had tried their Mango Sago Einspänner and Cloudy Bay drinks as well as a pavlova-based dessert that no longer seems to be on the menu.
These were definitely elevated offerings compared to what I've ever had from any other cafe (though I admittedly am no cafe connoisseur).
But Lee Cheng shared, "We try to not make it anything fancy, or we don't do it fancy. We always want customers to come up to our place very casually to hangout with their friends and families to enjoy their meal."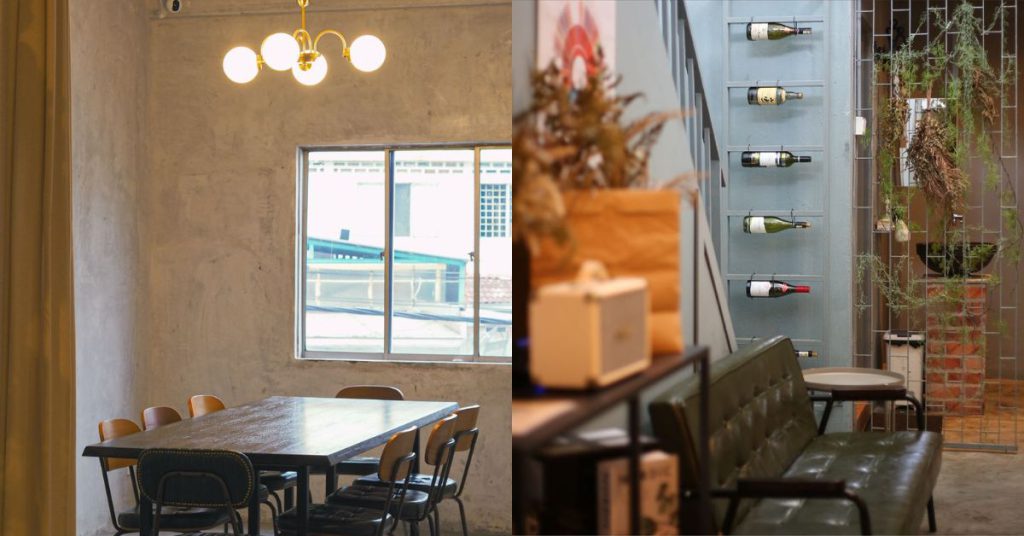 They've certainly seemed to achieve that, if the crowds each time I visit are of anything to go by. Friend groups and even families with children are common sights at CHUMS, and I won't be surprised if it makes a good spot for business meetings or even workplace celebrations.
Australian-inspired food with a local flair
I'm not the most familiar with the Taman Cheras area, but from a quick scan every time I visited CHUMS, I would mainly see a bunch of kopitiams and Chinese restaurants.
Western-leaning establishments like CHUMS seemed harder to come across there, and Lee Cheng agreed.
On why they opened in that location, he said, "Cheras is an area that we feel is homey, packed with the 'smells' of the neighbourhood, and we also feel comfortable in this area."
"Another reason is that we want to introduce more Western flavours to our Cheras community."
The Western flavours they're inspired by mostly come from Australia, with a Malaysian twist.
Elizabeth and Lee were trained in Melbourne for many years, and the influence that the experience had on them is clearly seen through CHUMS' offerings.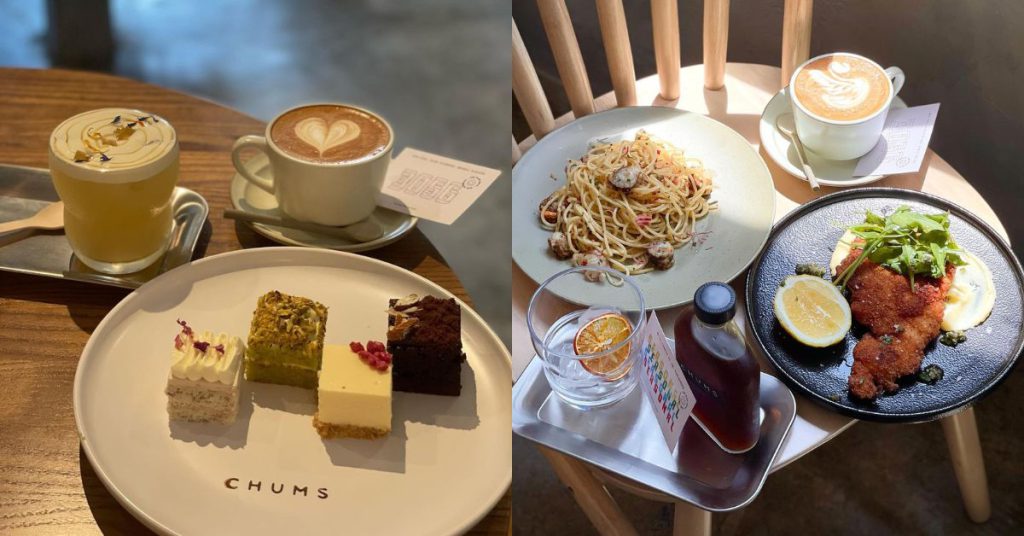 For example, they use coffee beans which are flown in from Code Black Coffee Roaster in Melbourne. The beans were chosen because Elizabeth was trained by, and used to work for them.
An example of how their food combines Western and local elements is one of their bestsellers, Lee Cheng said.
Their Red Prawn Risotto comprises red mizuna, jicama, prawn stock made from prawn shells, and bunga kantan confit.
"As we know, bunga kantan is used in asam laksa. From here, we can see that bunga kantan goes well with seafood," Lee Cheng explained their recipe. Using local ingredients also ensures that they can easily source them fresh from markets.
Letting the flavours sing
At the end of the day, it seems as though the team behind CHUMS prefers to let their food, drinks, and desserts speak for themselves. 
The team was quite reserved in our interview, and I felt that perhaps they didn't want to make CHUMS all about themselves. After all, it wasn't their status that they were bringing to the table—it was their expertise.
From my perspective, that makes the surprise of good food all the sweeter.
Just a little over its first-year anniversary, CHUMS had already expanded to take over the next shoplot. For now, Lee Cheng said that they aren't planning to open another branch in the short-term period.
That will come in the long run, when they have a more solid training system.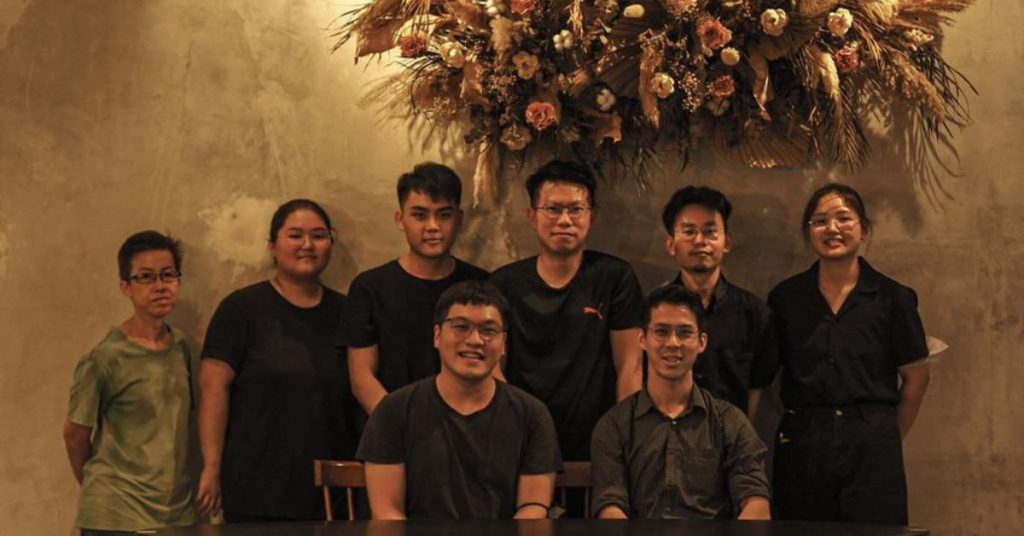 And with intentions of staying in Cheras, CHUMS' future branches will likely pop up in the neighbourhood too.
Regardless of where they'll go though, I look forward to seeing what the CHUMS team will push out as they grow.
Featured Image Credit: CHUMS