Having grown up in the suburbs of Klang, I always found myself in awe whenever we visited the city of KL. Skyscrapers would tower over us like giants, and the city's architectural structures were nothing short of fascinating.
It's one of the reasons I actually enjoy the city life and would take time to explore it, a pastime that Farida and Syakir from Kotaku, a brand selling lifestyle products inspired by the eclecticism of the city, would do as well.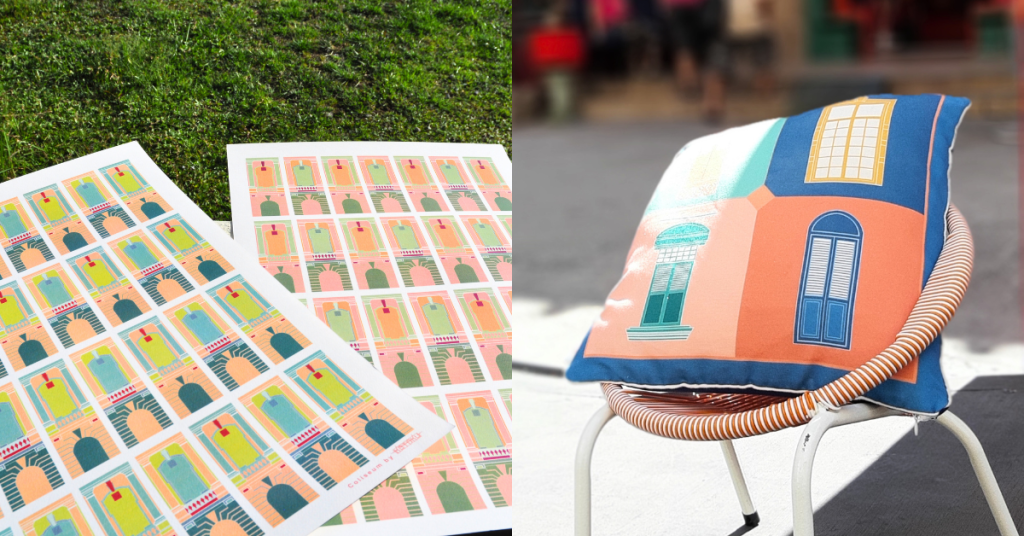 With Farida working as a freelance interior design consultant and Syakir as a freelance architect, the couple share a passion for spaces and frequently take time to look for inspiration in the city.
It was during their city walks that they began taking notice of the interesting patterns and unique designs of building facades within KL. "The windows, pediments, cornices, intricate details that buildings of yesteryear had kept hidden away from unsuspecting pedestrians," they pointed out.
At the same time, they realised that some facades had changed due to a shift in ownership or just general modernisation.
So the couple decided to document the older buildings and their architectural designs before they became nothing more than a memory.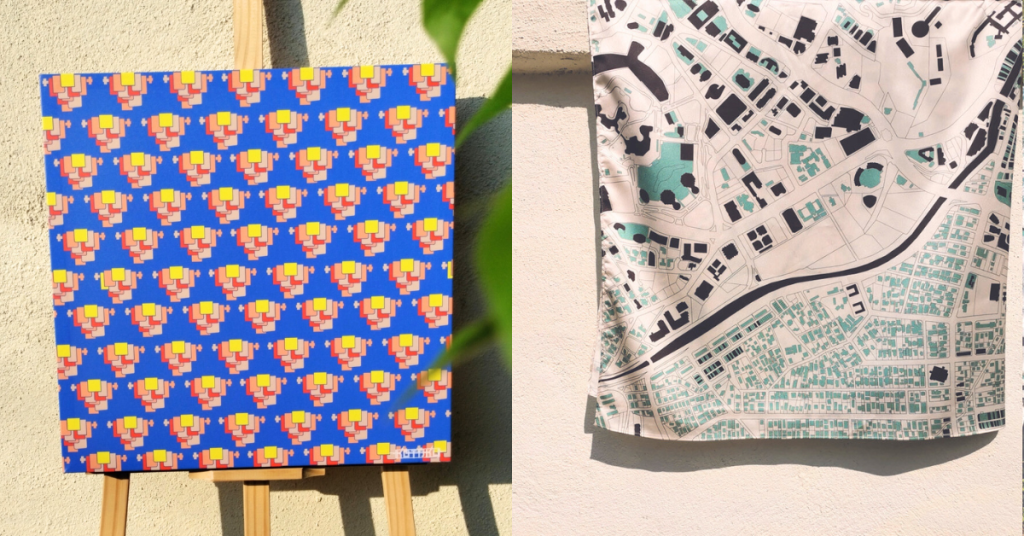 A sharp eye for design
With their intentional use of bright colours to inject life into the graphics of the buildings, it's hard to miss the geometric cityscapes that inspire Kotaku's designs.
The designs seem general and abstract at first glance, but I find that they become more obvious the closer and longer you look at them. It also helps that the brand includes the building inspiration in the product's name and description as well.
For example, the brand's KTM Cushion Cover may look like random lines and ovals at first glance, but it's actually depicting the colonial arches of the Kuala Lumpur KTM station.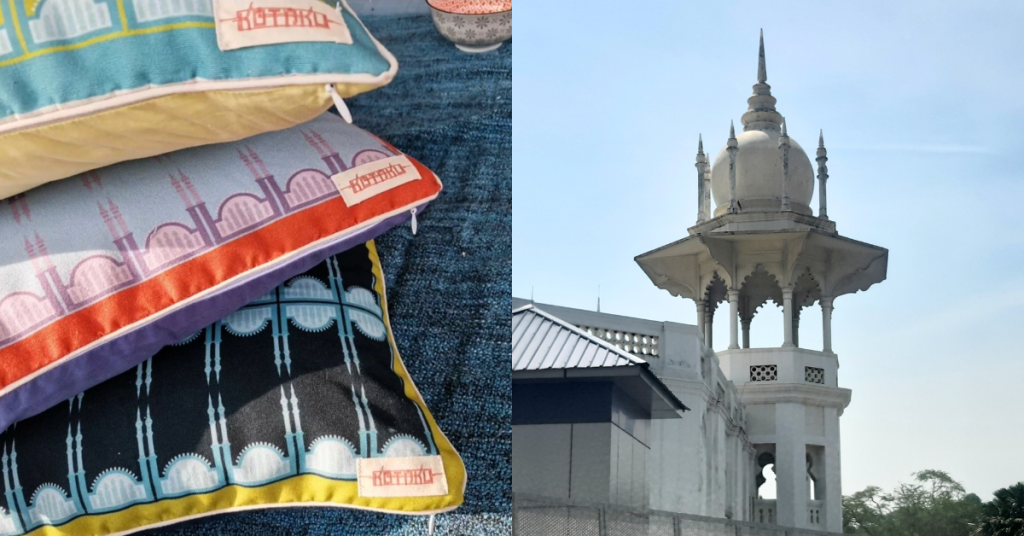 Similarly, Kotaku's Jaya Supermarket Art Print isn't just nonsensical wave-like designs. Instead, it showcases the facade of the old neighbourhood supermarket in Petaling Jaya that was built in 1974.
"The patterns are reminders of what our city has to offer and how awesome it is. Our city is vibrant and eclectic, it is a mixture of old and new."
"We thought it would be nice for people to have a bit of the old KL in their living room," the husband-wife duo said. "Then we added more products, such as scarves, shirts, and posters."
The brand has even collaborated with local artists like Kirin from Bunga dan Bintang (who is also a former architect) to come up with a KL map poster featuring notable landmarks including Masjid Jamek and Dataran Merdeka.
Ranging from RM25 up to RM160, Kotaku's collections seem to be affordable for the average Joe, especially considering the artistry behind them.
"We try and maintain an affordable pricing," the couple shared. "We want everyone to have a piece of KL at home or to wear a piece of KL."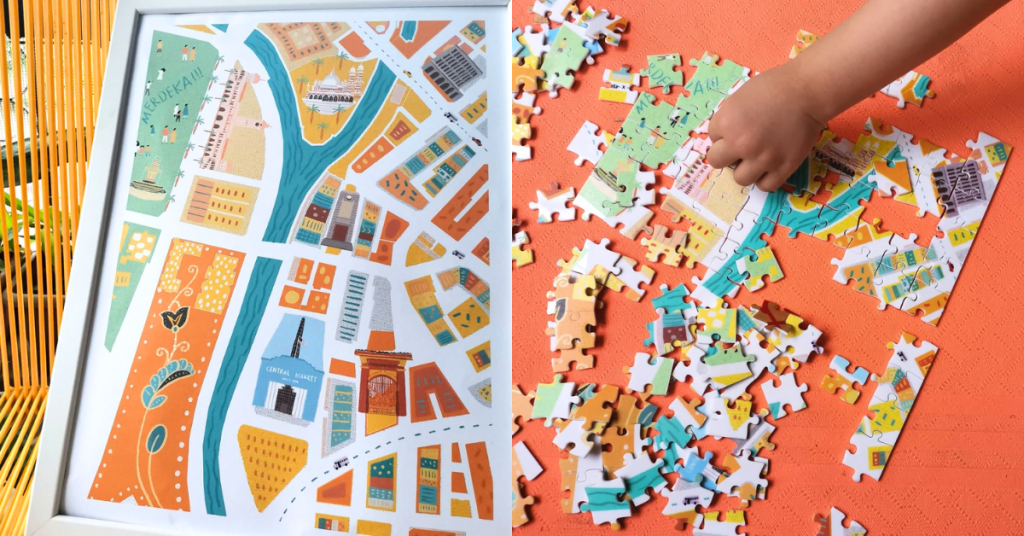 An eclectic passion project
Sharing with Vulcan Post, the pair said that Kotaku began as a hobby and a creative alternative for them to try something different. But the brand gradually grew into an established side hustle.
This doesn't seem shocking as Malaysians are generally quite keen on lifestyle products and home decor. And with numerous bazaars and pop-up events (like Pasar Seloka and Traders Market) happening year-round, it's easy to see the interest in local products and craftsmanship.
The founders of Kotaku share this sentiment as well, stating, "The demand is there for local products and we think people look for more niche things that are locally-made and less of mass produced imported items."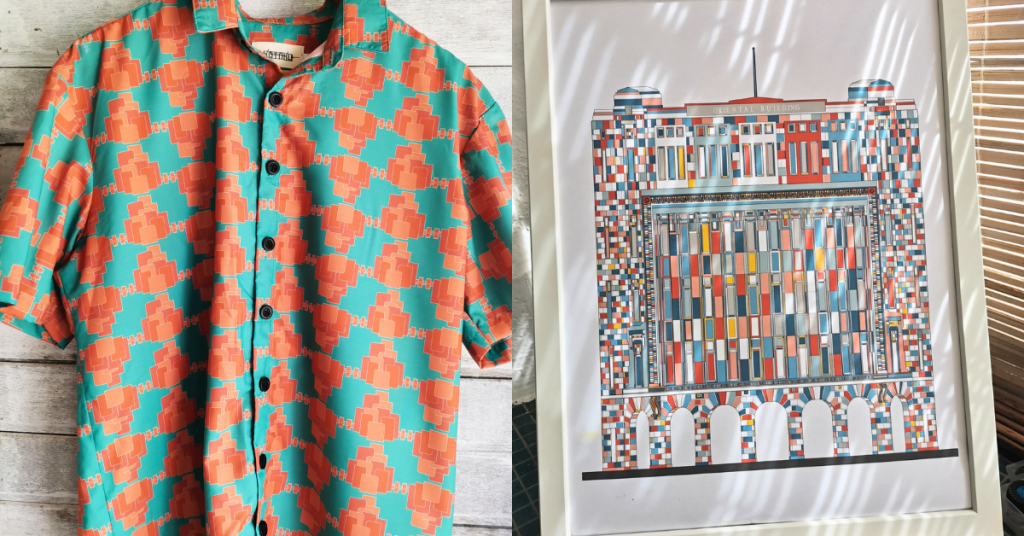 On that note, the couple sees their brand as being for people from all walks of life, whether they be young or old, locals or expats, art students, or even businessmen.
It is through this venture that they're hoping to educate and bring more awareness to the history of KL. But how can home decor do this, exactly? By coming up with interesting enough designs to intrigue customers into doing their own research about the design's inspirations, they answered.
Speaking candidly, they stated that Kotaku's USP lies in how architecturally focused their designs are. "We want to highlight our buildings as they are also part of our heritage and identity."
While juggling Kotaku along with their own full-time professional careers, Farida and Syakir have opted to focus on the designing aspects of the business. So the printing and tailoring of the products are outsourced.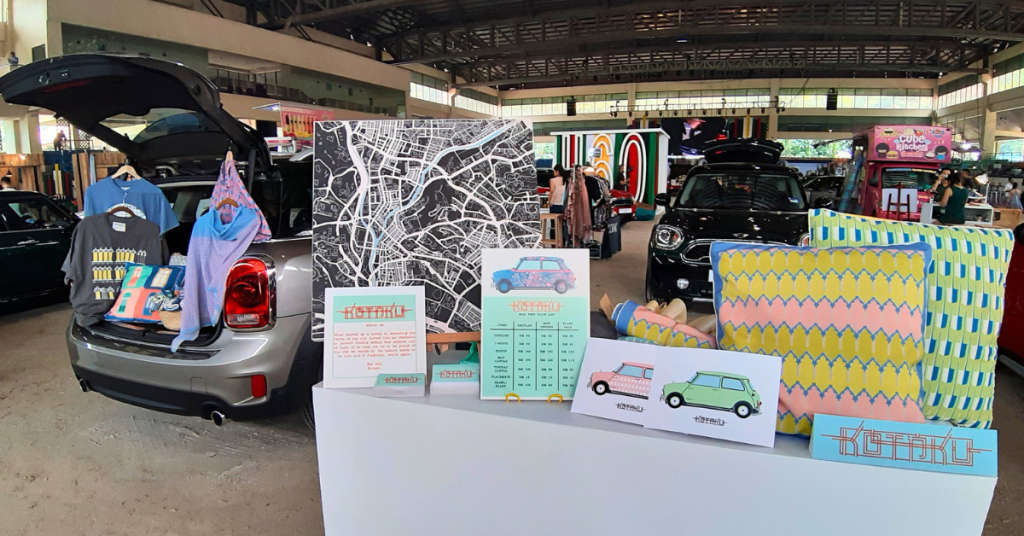 Drawing up plans for the future
Currently, Kotaku's products are mostly sold online at the brand's website and Shopee page. If you're in the KL area and prefer seeing the goods in person, then you're welcome to drop by Ilham Gallery Gift Shop. However, do note that the gallery only offers Kotaku's A3 posters and maps.
On the brand's future, Farida and Syakir expressed their intention of slowly turning it into more than a passion project. "In the future, we would love to explore other cities in Malaysia."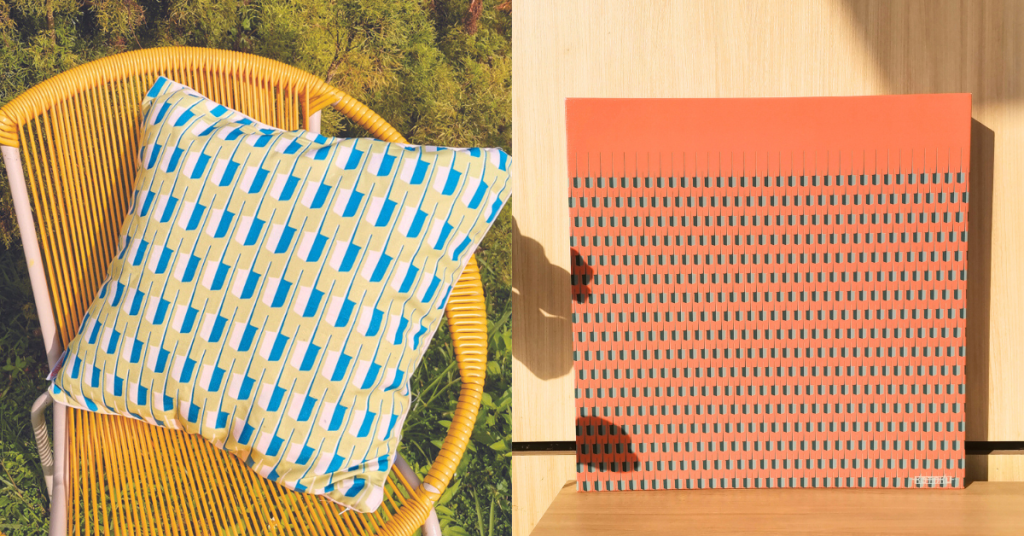 It's heartening to think that even if someday the iconic architecture of those buildings may be gone, Kotaku's work will have immortalised them. Plus, these records of history would be in people's homes.
Not everyone may want a photo or a painting of the city's structures somewhere in their home, but Kotaku's appealing reinterpretation of them certainly makes them easier to appreciate.
Featured Image Credit: Kotaku