Have you ever wondered what it would be like to work the way games like Diner DASH and Overcooked portray it? Or to get first-hand experience in those food reality shows like MasterChef and Hell's Kitchen?
Or maybe you're sick of the cliche team-building activities and are looking for ways to spice up your agenda.
At Palate Sensations Team Building Malaysia (Palate Sensations Malaysia), apparently you can do all of the above. Yes, even if you're a complete newcomer in the kitchen.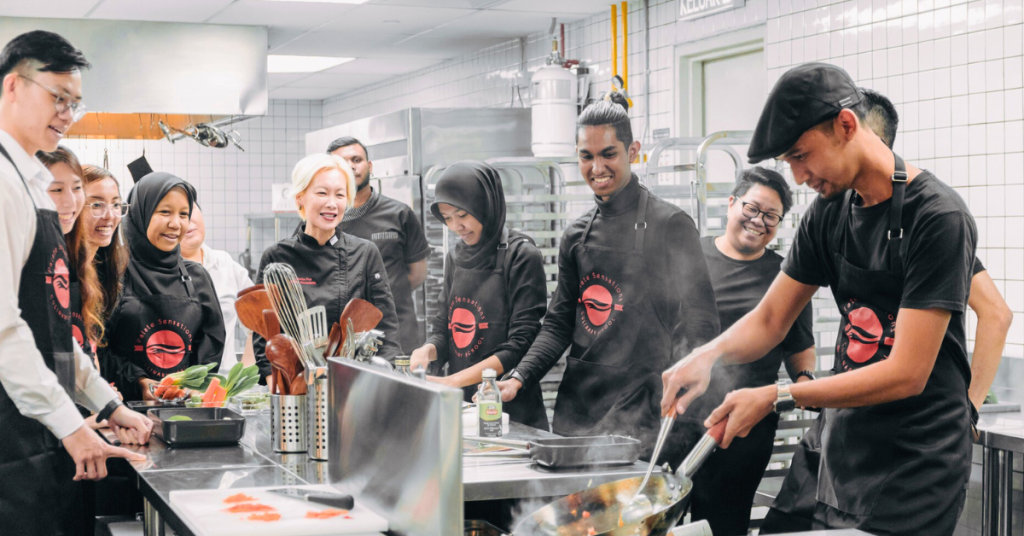 Spilling the beans
The Palate Sensations brand is not originally from Malaysia. Instead, its roots can be traced back to 2005, when it was launched in neighbouring Singapore.
Speaking to Vulcan Post, Palate Sensations' founder, Lynette Foo, shared that cooking classes weren't very sophisticated back then. Many of them were held in people's houses and there weren't any leisure culinary schools set up in Singapore.
This was her lightbulb moment. "I wanted to set up a leisure school to teach people how to cook and to bridge the gap between a home gourmand and a professional chef." 
You see, Lynette was personally interested in the culinary field despite having a professional background in the world of corporate finances. According to Palate Sensations' website, her passion for cooking and food continued to grow as she travelled the world.
And she was known amongst her peers for entertaining family and friends wherever she set up home, be it in Australia, Asia, or Switzerland.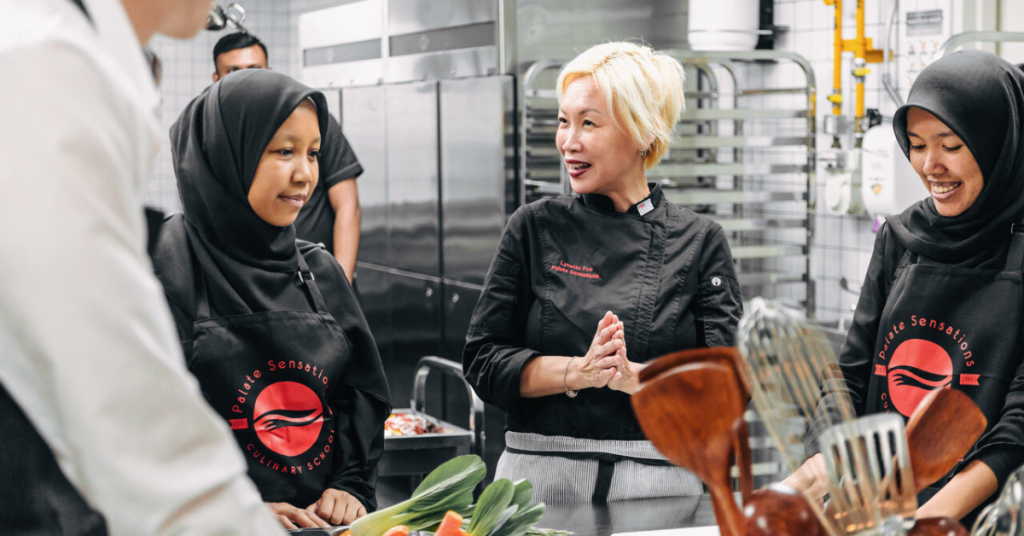 So after more than 12 years in the corporate world, she decided to follow her true passion and established Palate Sensations in Singapore.
A whisk she was willing to take
"It was just a dream I had to start my own business and I gave myself a year to play around and see if it was something I wanted to do," she shared.
"If you ask me whether I would do the same thing looking back, I think it was crazy brave because I am not sure if I would do it if it was today. I was in my early 30s so life back then was all about taking risks and carpe diem."
The intention was to fill the market gap for leisure cooking classes at the time. But very early on, the brand began receiving calls from companies wanting to use cooking as a team-building event.
This prompted Lynette to design cooking class programmes incorporating team-building elements, which was made easier by her own past experiences in the corporate world.
Not long after, she took a year off to attend formal culinary training at Le Cordon Bleu where she graduated with a Diploma de Cuisine.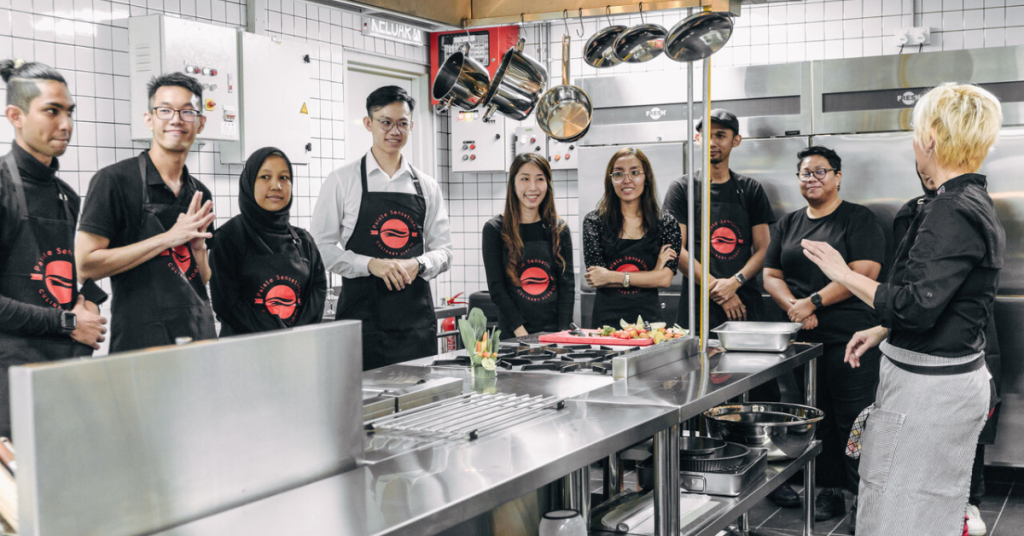 It was through this experience that she learnt more about the reputable culinary school's philosophies and courses. "Till today, the school continues to serve as my inspiration. I am still in close contact with some of my chefs there," she said.
Thyme flies when you're in the kitchen
Having been in the industry for almost 20 years, Palate Sensations figured it was time to grow beyond Singapore. The team had actually visited Malaysia to survey the market in 2019, but then the pandemic halted their expansion plans.
That is, until 2022 when the brand was introduced to Cookhouse, a local hybrid cloud kitchen with commercial restaurant-standard equipment.
"They offered us space within all their locations to start our business," Lynette shared. "It was the perfect solution with minimal capital investment but giving us access to all their locations, different types of kitchen layouts for different sizes of participants and their individual needs."
And as the borders were beginning to open up and regional corporate teams were travelling again, the team decided to take the plunge and opened Palate Sensations Malaysia in April 2023.
Unlike its Singapore counterpart, though, the Malaysian facilities located at TTDI, Sunway, and Jalan Ipoh are all free of pork, lard, and alcohol in line with the local market. Hence, the menus have also been tweaked to accommodate this.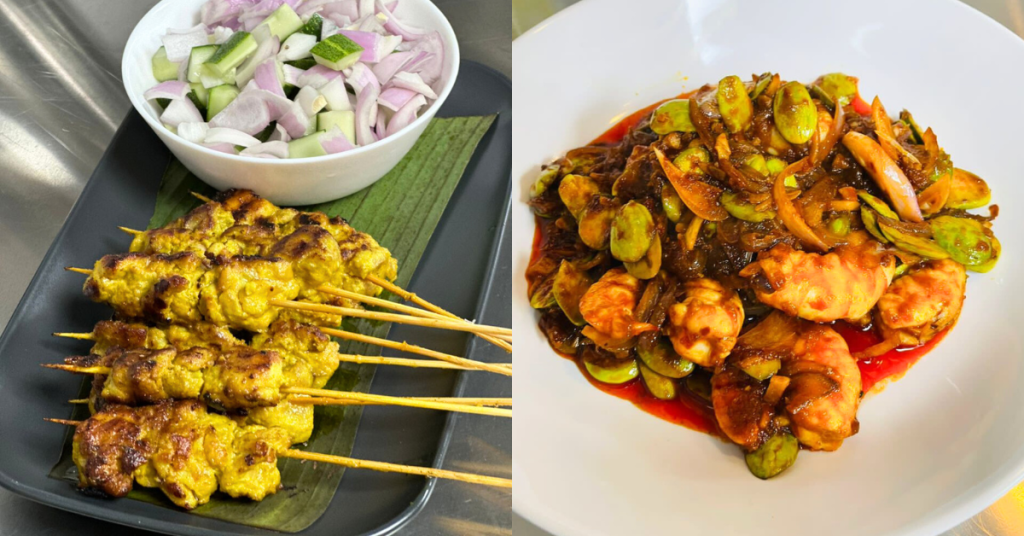 The facility at Seksyen 17 is Palate Sensation Malaysia's only non-halal kitchen, where the brand hosts a restaurant dim sum class.
Uniting with a common goal
The brand has various programmes with the central theme of teamwork, cooperation, coordination, communication, and leadership. At a starting price of RM250 nett per person, customers can choose from eight of its programmes.
For example, the Cooking Class Our Eat programme will have you cooking a three-course meal, followed by picking one of the three learning objectives—planning and cooperation, teamwork and creativity, or leadership and cooperation.
Participants will then have to complete a surprise challenge within 10 to 20 minutes themed around the chosen learning objective. Its Baking Class programme works similarly, but instead of dishes, you'll be asked to bake sweet treats.
Its Restaurant Simulation programme is where teammates will assume a variety of roles, just like in a real kitchen. From cooks to waiters and customers, each participant will have different tasks to fulfil. The goal is to ensure the four-course meal they serve is as delicious as possible.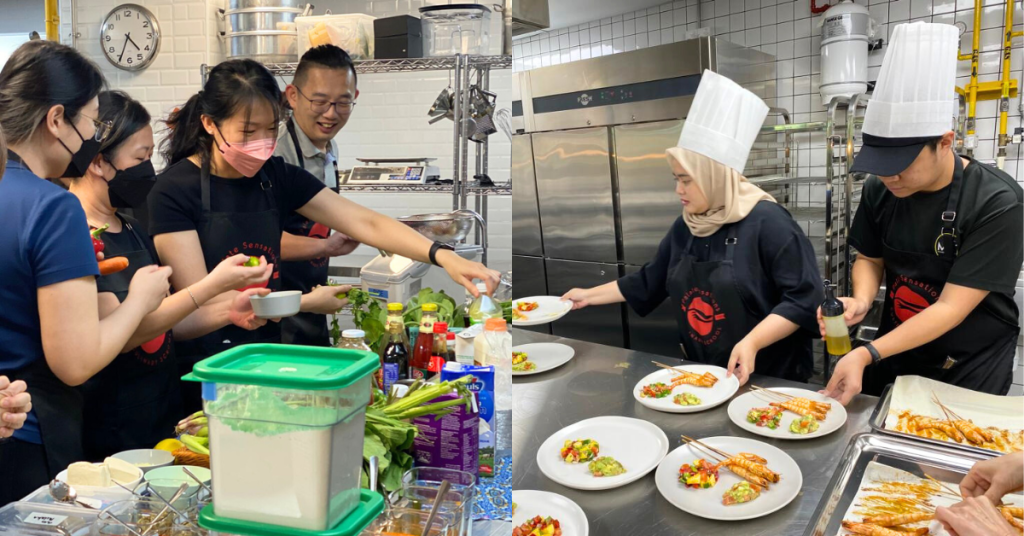 However, if you're looking for something a little more easy-going, there's the Business Dining Etiquette programme. You're taught table manners and given the chance to practise it when you're dining to eat the three-course meal you've prepared.
If you want your heart to "beet" faster
But if you're someone who prefers experiences with more challenging elements, then there's the Challenges programme. In it, teams will have to battle it out in a hawker-like centre to create meals like wok hei rice and noodles.
The catch is that you must also search for the recipe, design a logo for the takeaway container, and sell your final product at the right price point that suits your target market—all within three hours.
Other than that, the brand also offers a Murder Mystery Team Building experience which tests your team's communication and problem-solving skills. There's a wide range of themes to choose from, spanning various eras and settings.
Split between a "Seated" programme and an "Interactive" programme, teams are asked to solve a murder mystery over a four-course meal.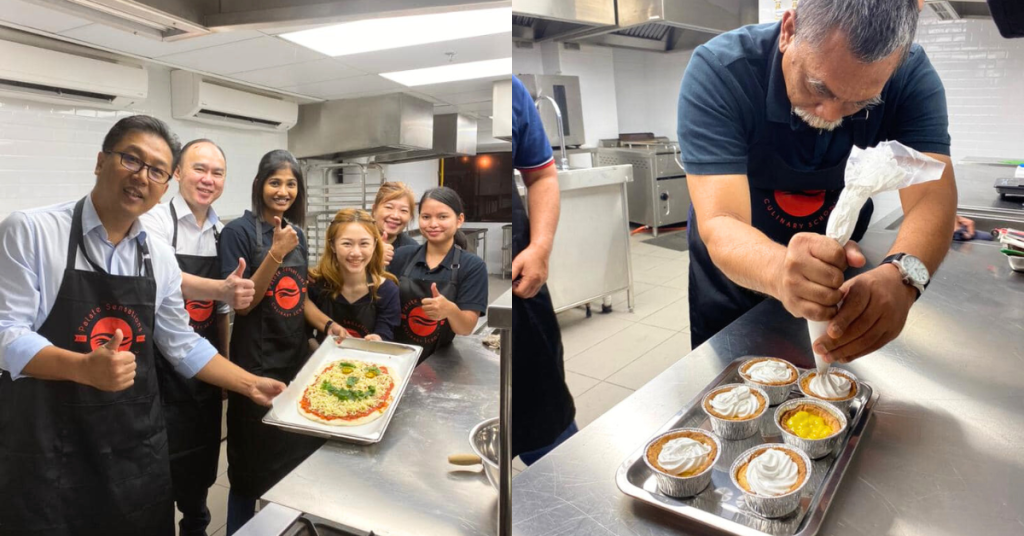 If you're feeling generous, there's also the Bake For A Cause programme, where teams get to bake cookies and muffins to donate to a charitable organisation. Participants can opt to choose the charity or Palate Sensations could find one on your behalf.
The dream makes the difference
While there are quite a few brands in Malaysia offering corporate team-building programmes in a culinary setting, Lynette doesn't seem too worried.
"You can have similar programmes between companies and brands but it is how we execute it, the quality of our chefs, the communication with our clients, the customisation we have with them, the facilities we have, and the experience they ultimately walk away with that makes us stand apart."
"We have been in business for more than 18 years and counting. We must be doing something right to still be here," she stated. Lynette also explained that being her personally active in running the classes and events also signal that clients are in good hands.
Currently, Palate Sensations Malaysia is focused on providing corporate team-building, private parties and market tours, and cooking classes for tourists first.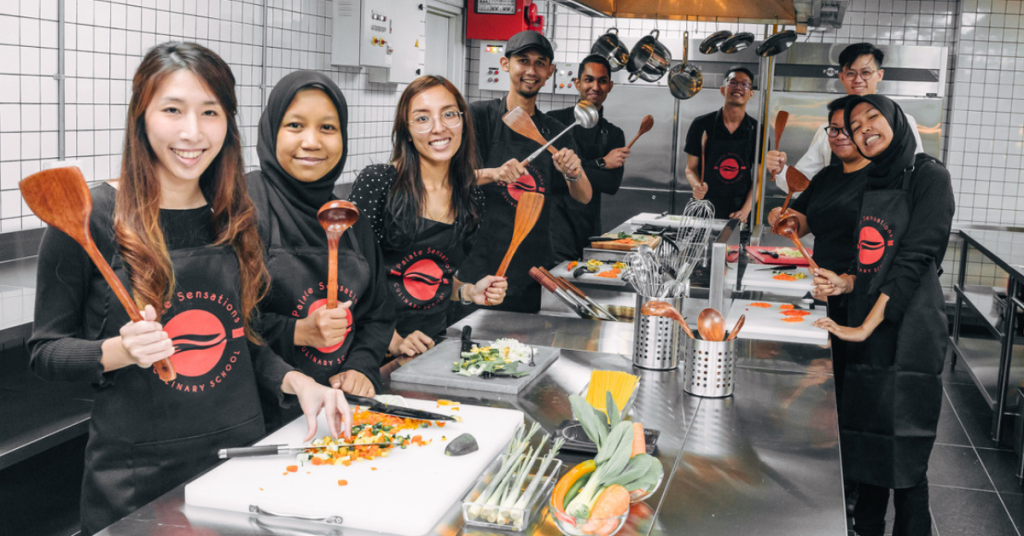 But later in the year, they're hoping to move into cooking and baking classes for the general public.
The founder also explained that all of the brand's in-house chefs graduated from culinary school and most have worked in the front and back-end of restaurants. So it seems like customers will be in good hands to learn the right cooking techniques.
As for its long-term plans, the founder expressed that Palate Sensations Malaysia was actually set up as a pilot for future considerations of franchising and licensing. "There is an intention to grow the brand in other markets first in Southeast Asia and then globally," she explained.
"Our dream is to have Palate Sensations in every IKEA store in the world in their kitchen section using their utensils and kitchen equipment and teaching people how to cook, effectively demystifying the art of cooking, arming them with culinary techniques, and bridging the gap between the home gourmand and a professional chef."
Learn more about Palate Sensations Team Building Malaysia here.
Read articles we've written about Malaysian startups here.
Featured Image Credit: Palate Sensations Team Building Malaysia