On September 1, Twin Catalyst Sdn Bhd (Twin Catalyst), a Malaysian medical device innovation company, signed a licensing and technology transfer Memorandum of Understanding (MoU) with Savewo International Limited (Savewo Limited), a Hong Kong-based company specialising in the development, design, and production of health protection gear.
According to its press release, the MoU involved an investment worth over RM30 million to license, manufacture, and distribute Wondaleaf products internationally. Wondaleaf is the retail brand of Twin Catalyst.
Twin Catalyst, which is based in Sibu, Sarawak, stated that through this collaboration with Savewo Limited, they're anticipating Wondaleaf's products to be available in Taiwan, Hong Kong, Europe, Sri Lanka, and other places by next year.
This is pending the successful safety assessment by the relevant authorities of the region.
Condoms and medical adhesive pouches
Founded by Dr John Tang, a consultant obstetrician and gynaecologist in 2013, Twin Catalyst develops and manufactures novel medical devices.
Products that they have developed include Wondaleaf Adhesive Pouch, Wondaleaf Cap Condom, and Wondaleaf Unisex Condom. All are made using breathable polyurethane film.
In the latest press release, Twin Catalyst stated that it was first supported by Cradle Fund and the Ministry of Science, Technology and Innovation (MOSTI) to conduct clinical trials and intellectual property submissions.
Subsequently, Twin Catalyst was funded by the Sarawak Research and Development Council (SRDC) to conduct further R&D activities worldwide.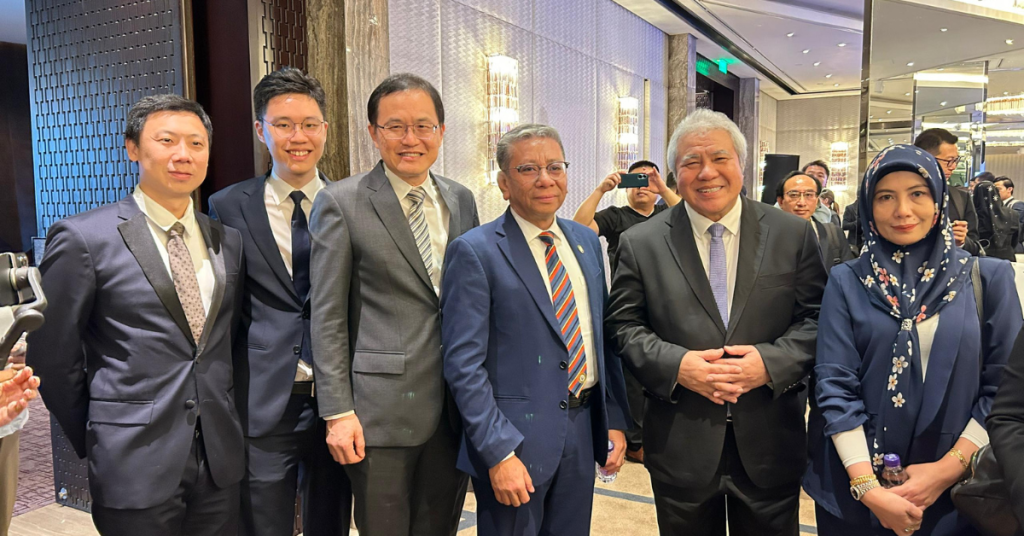 Some notable figures that were in attendance at the MoU signing in Beijing include the Deputy Premier of Sarawak, the Permanent Secretary of the Ministry of Education, Innovation, and Talent Development, and the general manager of the SRDC.
During an interview with Vulcan Post back in 2019, Dr Tang shared that over RM5 million had been put into the R&D of Wondaleaf. This includes the costs of patents, regulatory compliance, testing, clinical trials, and logistics.
A step forward in going global
Based on the press release, the Deputy Premier of Sarawak, Datuk Amar Haji Awang Tengah bin Ali Hasan, stated at the signing that this investment by Savewo Limited represents Sarawak's growing medical innovation and manufacturing industry.
Editor's Update: Information in the above paragraph has been edited to for factual correction.
It also demonstrates the efforts by the government to support SMEs in introducing local products to the world.
Harry Wong, the general manager of Savewo Limited, said that the company was keen in investing further in Sarawakian technologies and companies.
One of Hong Kong's major medical device manufacturing companies, Savewo Limited's products include medical masks, disinfecting robots, and air conditioners.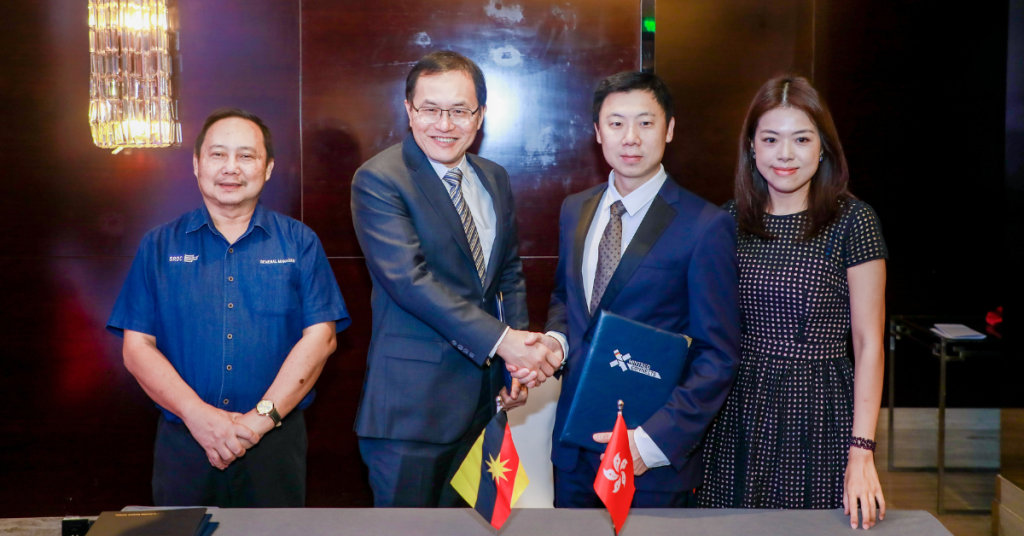 As for Twin Catalyst's founder and CEO, Dr Tang shared at the event that "a lot of effort goes into bringing a new, high-risk, medical product to the market".
He added, "Many years of clinical research and government assessment, and millions of dollars go into the development of a single device. We could not be where we are today without the assistance of both the state and federal governments."
"Their investment into Sibu gives us the know-how, talent, and ability to invent more devices in the future."
The general manager of the SRDC, Dr Peter Morin Nissom, also added at the event, "These are exciting times for the Sarawakian medical innovation industry. Last year the state government revealed the Sarawak Medical Innovation and Technology Hub, and the first medical hub in Tanjung Kidurong."
He shared that R&D was a high priority for the state government, and that the SRDC is actively seeking to support local R&D initiatives.
"Innovation and new technologies are important in the road to achieving high-income status by 2030. We will assess and support new and emerging technologies developed in Sarawak."
Learn more about Twin Catalyst's Wondaleaf here.
Read articles we've written about Malaysian startups here.
Featured Image Credit: Twin Catalyst