Happening from September 27 to 29, LEVEL UP KL is the annual conference for Southeast Asian game developers organised by Malaysia Digital Economy Corporation (MDEC).
Leading up to the event, which is a part of the Malaysia Digital Content Festival (MYDCF), MDEC has created a sale page on Steam showcasing Malaysian creations.
Here were the locally made games highlighted.
Games that are already available to play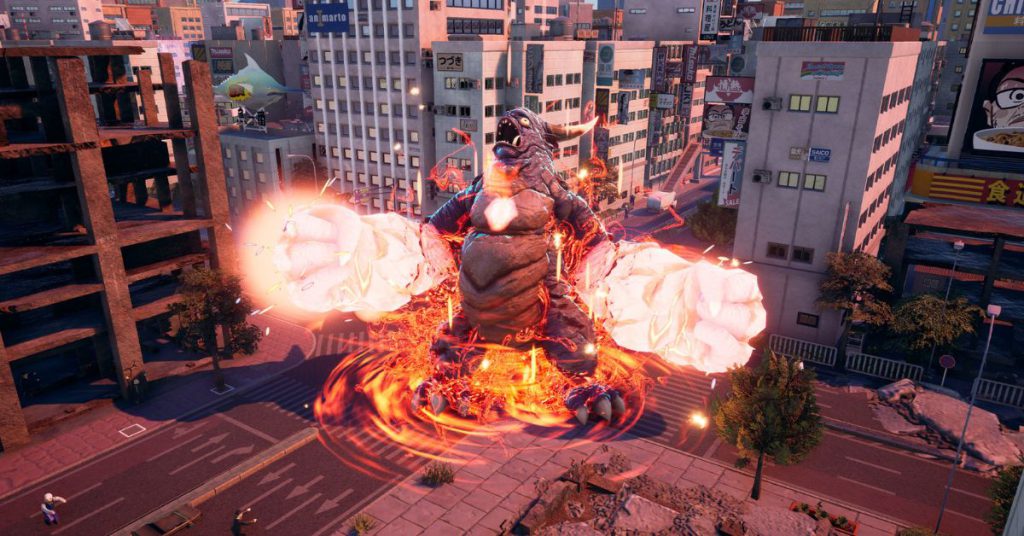 A brawler game by Passion Republic, Gigabash gives you the opportunity to play as Kaiju creatures in a multiplayer arena. Having reviewed the game in the past as well as visited the studio behind it, we're excited to see this name featured on the list.
Price: RM68.49
Rating: Very Positive (748 reviews)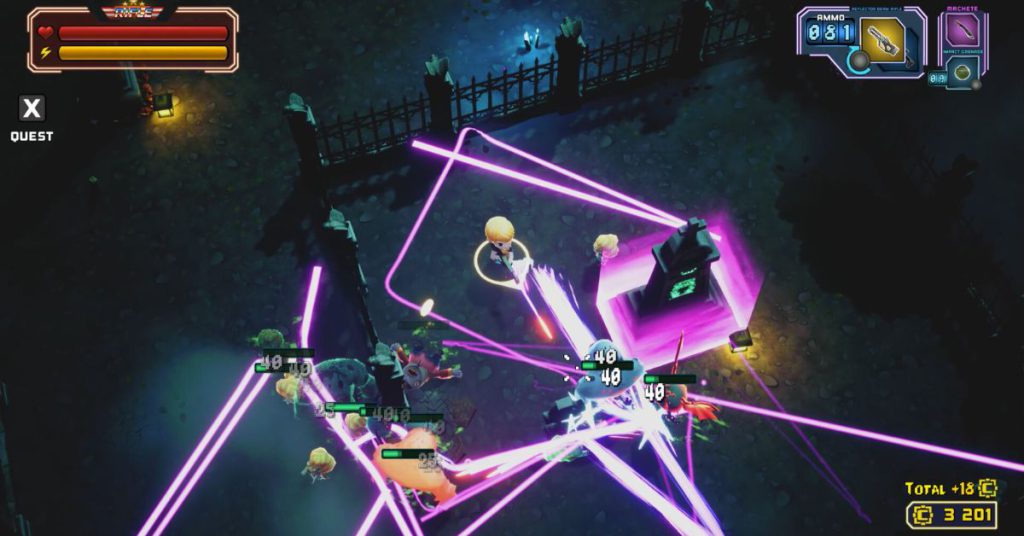 Developed by AeonSparx Interactive, Zombie Soup is a top-down shooter game with hack-and-slash action. It follows Ricky, who must shoot and dodge his way through bizarre creatures and challenging bosses to save a kidnapped girl.
Price: RM32.00
Rating: Very Positive (54 reviews)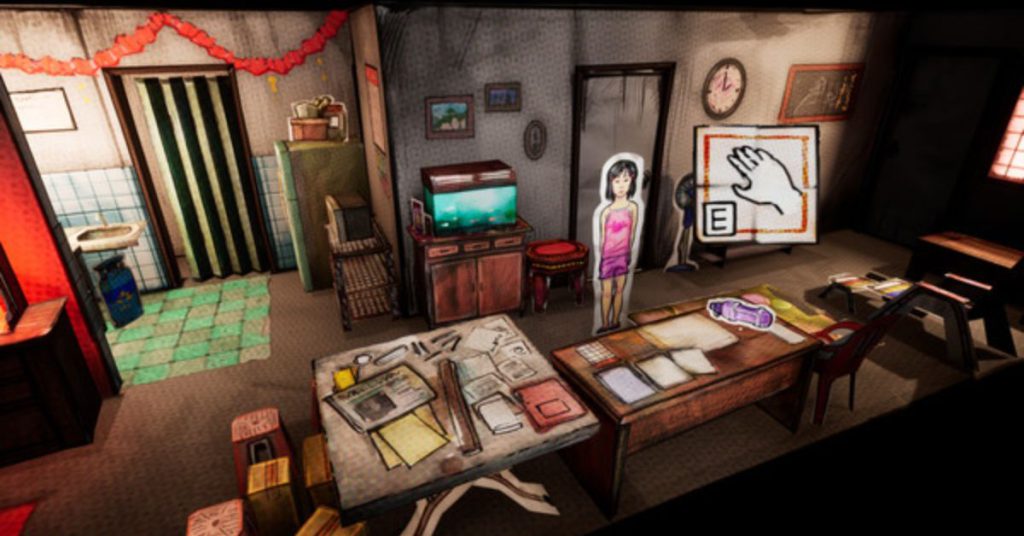 A narrative-driven adventure game, Cellar Vault Games' Paper Ghost Stories: 7PM follows three children during the arrival of their mysterious new neighbour. Things quickly take a dark turn in this paper art-inspired game.
Price: RM14.90
Rating: Very Positive (54 reviews)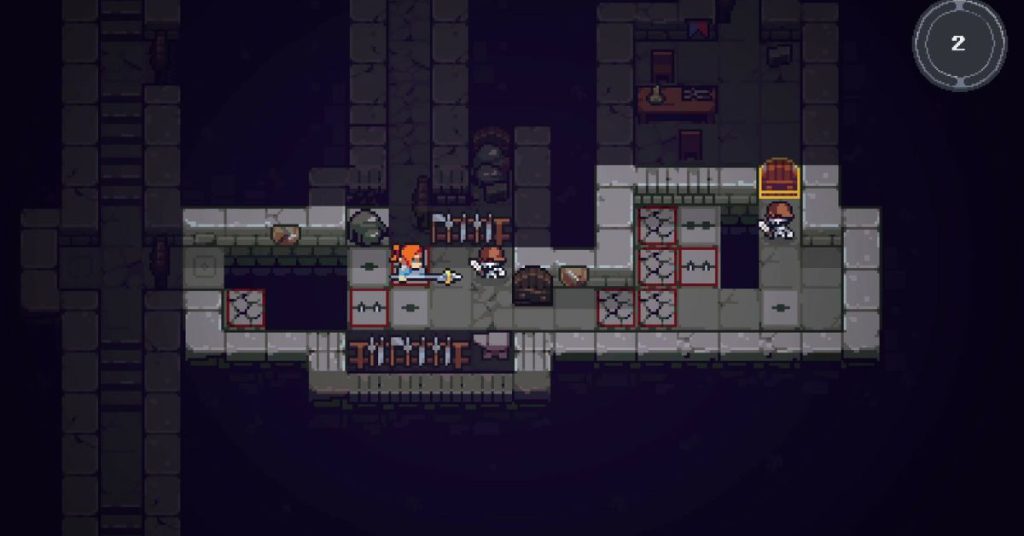 Playing as Lance, an adventurer, you must confront the thieves who stole your weapons. To do so, you'll have to navigate tight and narrow rooms with a spear to get to them.  
Developed by Hafiz Mohd Rozlan, Cramped Room of Death essentially resembles a slide puzzle game but much more exciting.
Price: RM38.50
Rating: Positive (15 reviews)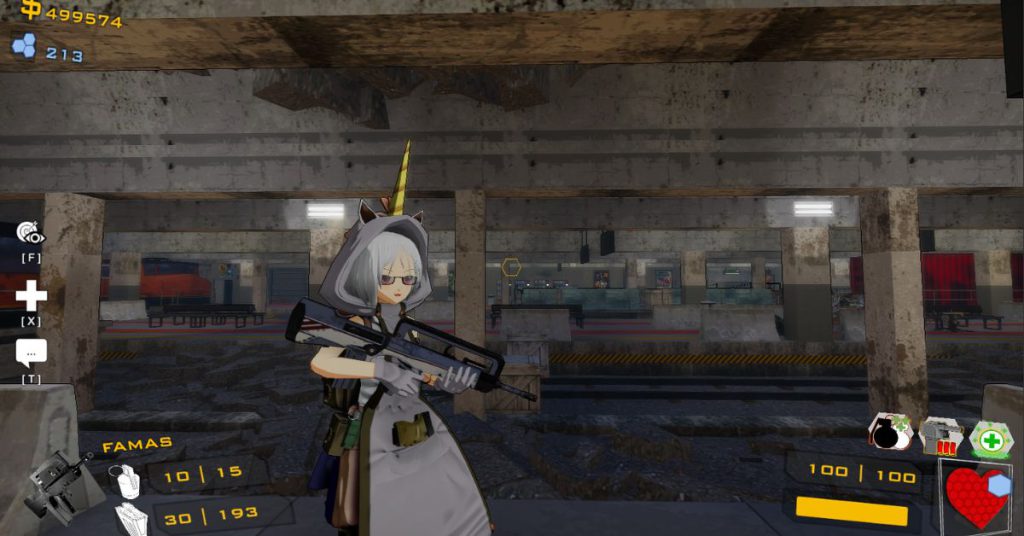 Developed by XenoAisam, the Banzai Escape universe covers three games—Banzai Escape, Banzai Escape 2, and Banzai Escape 2: Subterranean.
The latest, Banzai Escape 2: Subterranean has been entered in LEVEL UP KL's SEA Game Awards this year. It's a third-person action modern warfare shooter game and is now available as a free-to-play early-access game.
Price: RM15 (Banzai Escape), RM32 (Banzai Escape 2), and free-to-play (Banzai Escape 2: Subterranean)
Rating: Mostly Positive for Banzai Escape 2: Subterranean (469 reviews)
Developed by Forust, which Vulcan Post has featured in the past, The Company Man is described by its founder as one "where you can hit your crazy coworkers with a keyboard and shoot your evil bosses with emails".
Price: RM34.99
Rating: Very Positive (62 reviews)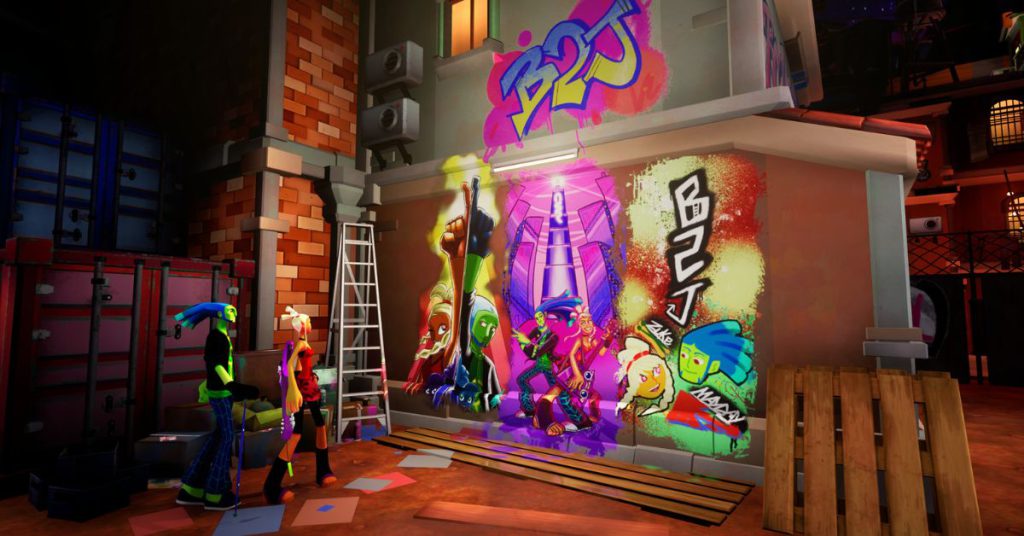 Metronomik's No Straight Roads revolves around an indie-rock duo battling an EDM empire with the power of rock.
The Encore Edition is an enhanced version of the original music action-adventure title. It features the base game, its Christmas Edition update, and other new content, including an expanded collection of tracks, a new opening cinematic, quality of life improvements, and over 500 pieces of fan art.
Price: RM44
Rating: Very Positive (889 reviews)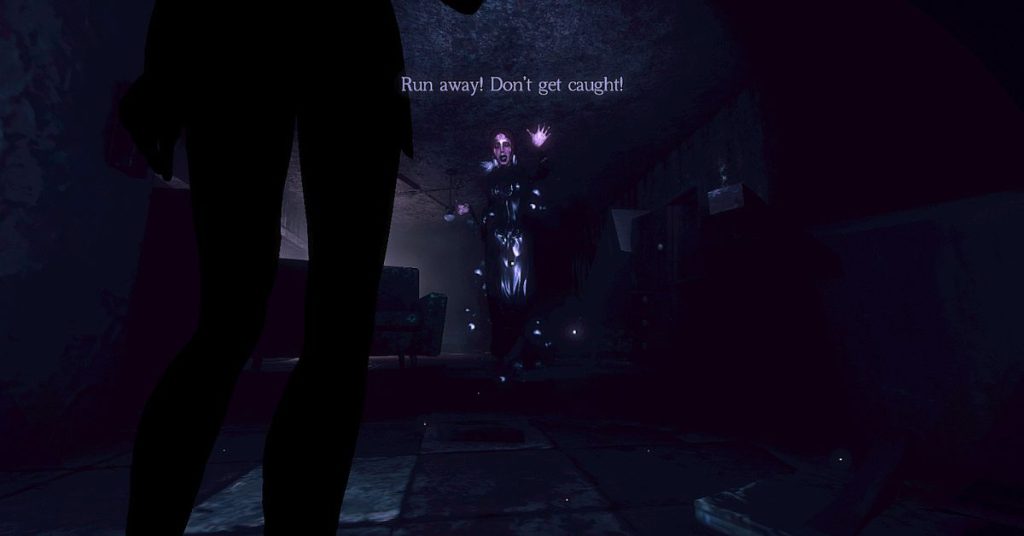 A survival horror game by Spacepup Entertainment, The 9th Gate follows a spooky story whereby players must search an abandoned apartment for nine cursed dolls and destroy them in a ritual circle. Interestingly, the game supposedly "studies your movements and will surprise you when you least expect it".
Price: RM15.50
Rating: Mixed (20 Reviews)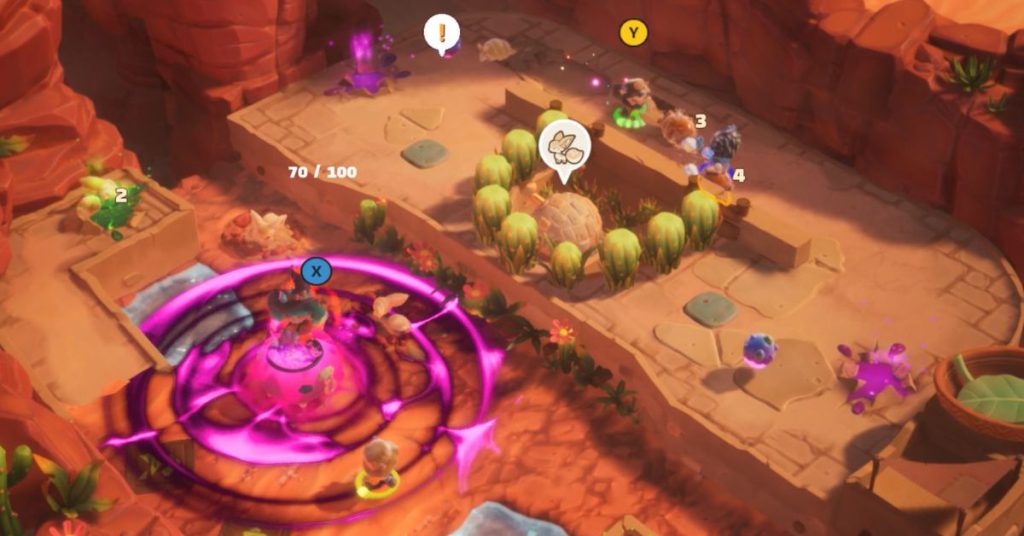 Described by Nintendo as a "violently cute" couch co-op and PVP party brawler, Bake 'N Switch is developed by Streamline Studios and lets players catch, merge, and sacrifice delicious dough creatures.
Price: RM32
Rating: Mixed (45 reviews)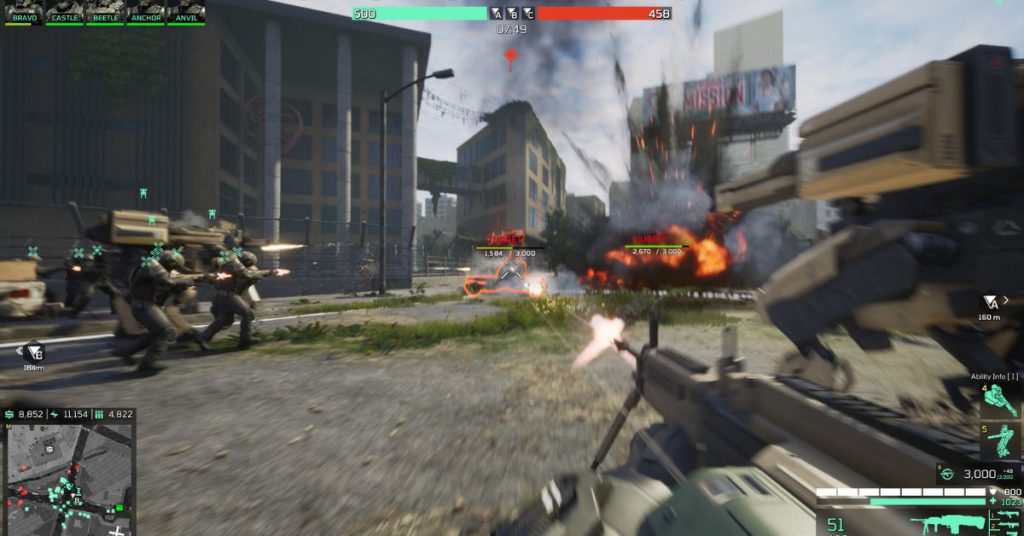 A first-person shooter and real-time strategy hybrid, Eximius: Seize The Frontline is all about squad-based combat featuring an 5v5 multiplayer experience. Each team has four squad officers and a commander. It's developed by Ammobox Studios.
Price: RM16.99 (currently on sale for RM8.49)
Rating: Mostly Positive (454 reviews)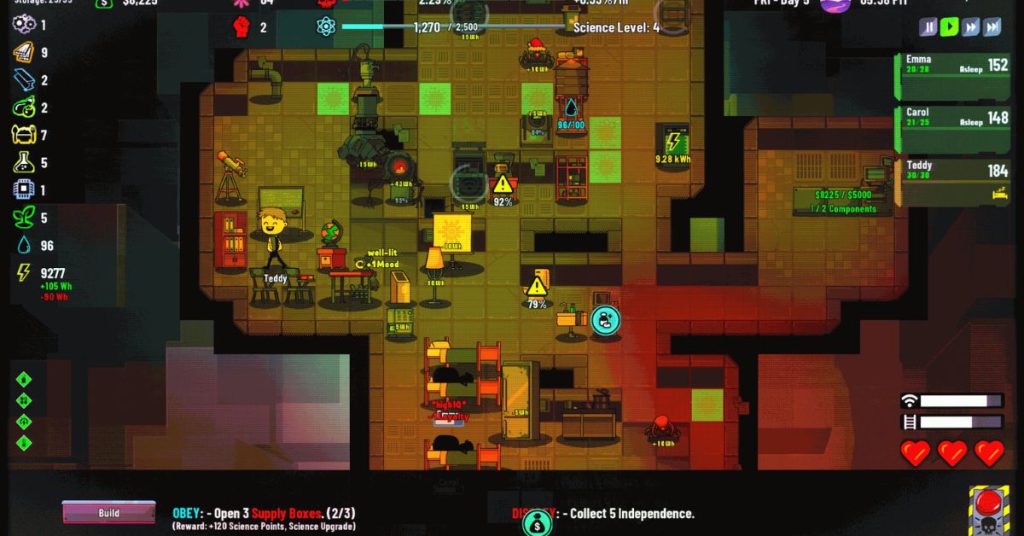 A sequel to a Flash game "I'm an Insane Rogue AI" which has been played more than four million times, Rogue AI Simulator is all about designing a facility and managing human test subjects.
The developer, Nerdook Productions, is a one-man independent game developer based in Sarawak.
Price: RM32
Rating: Very Positive (256 reviews)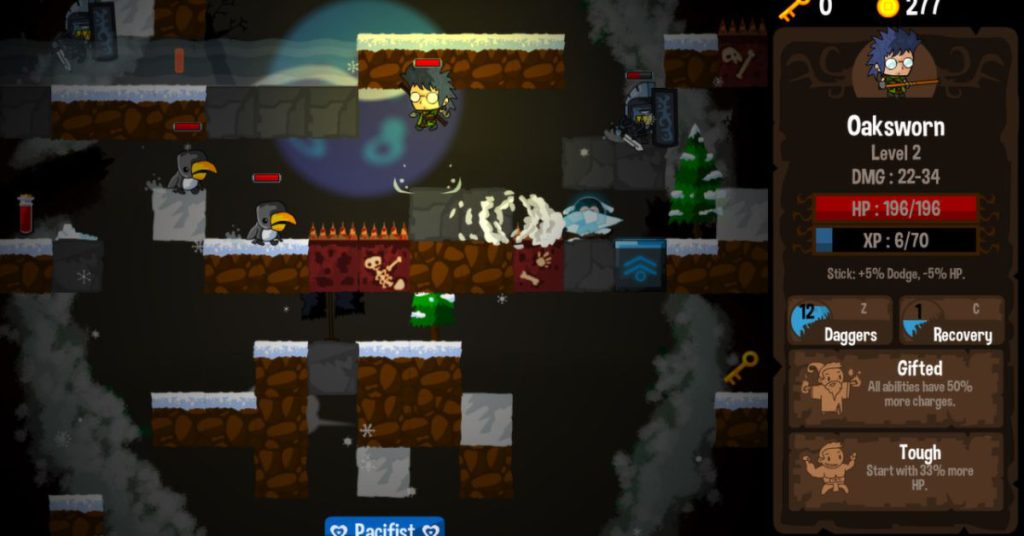 A game by Nerdook back in 2014, Vertical Drop Heroes is platformer roleplay game (RPG) featuring roguelike elements, where your hero adventures through randomly generated stages.
Price: RM17
Rating: Mostly Positive (144 reviews)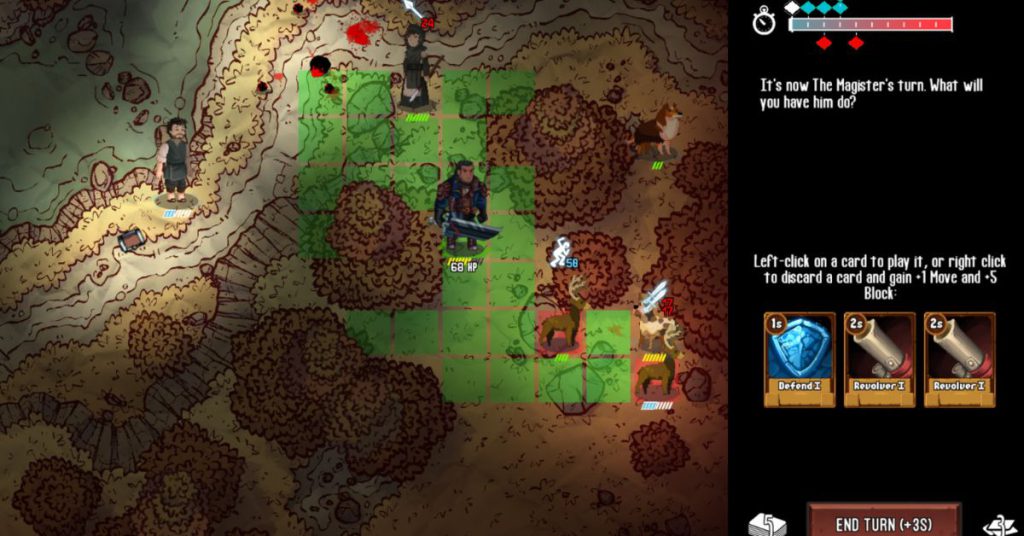 Another game by Nerdook, The Magister is an RPG that lets players build and customise a deck designed to fight in battles. More than just a card battler, the game is a murder mystery at heart, so players must gather clues and discover motives to investigate the death of another magister.
Price: RM32
Rating: Very Positive (66 reviews)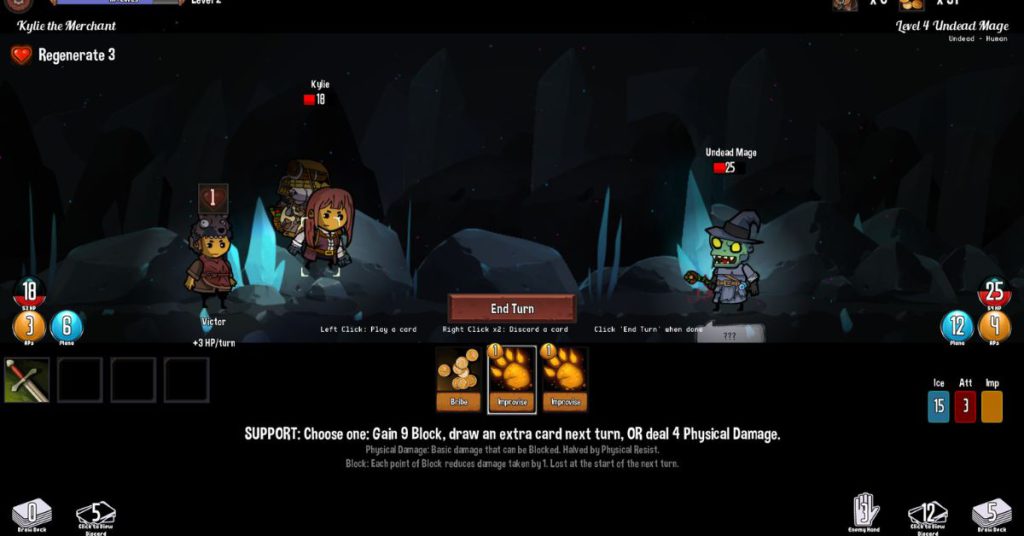 Nerdook's Monster Slayers is a rogue-like deck-building RPG adventure. Released in 2017, this card battler lets players create heroes and choose their own paths to become a true Monster Slayer.
Price: RM 21 (currently on sale for RM8.40)
Rating: Mostly Positive (756 reviews)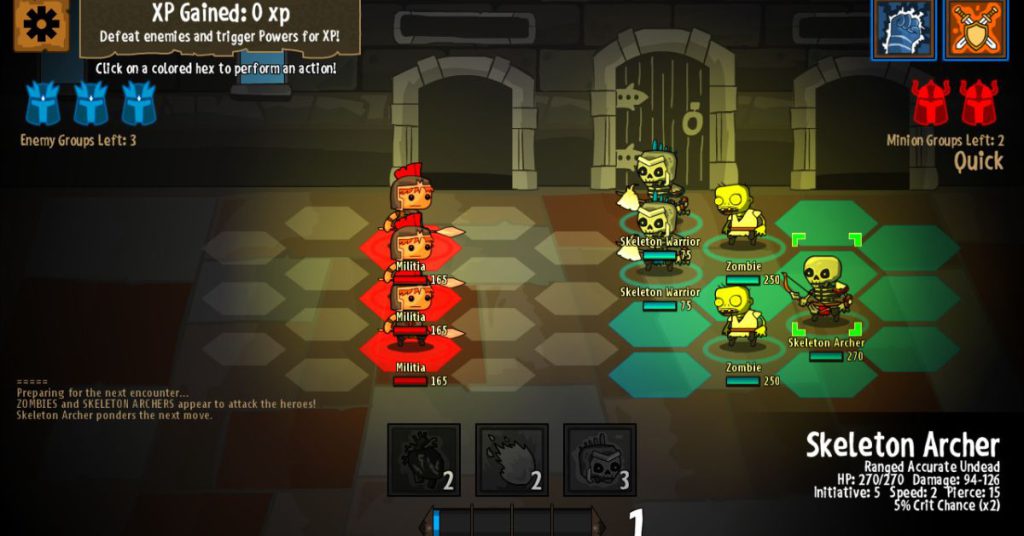 The last one from Nerdook on this list, Reverse Crawl is a dungeon crawl where the player is actually the dungeon, and must lead minions in tactical turn-based combat against the heroes.
Price: RM14 (currently on sale for RM7.80)
Rating: Very Positive (361 reviews)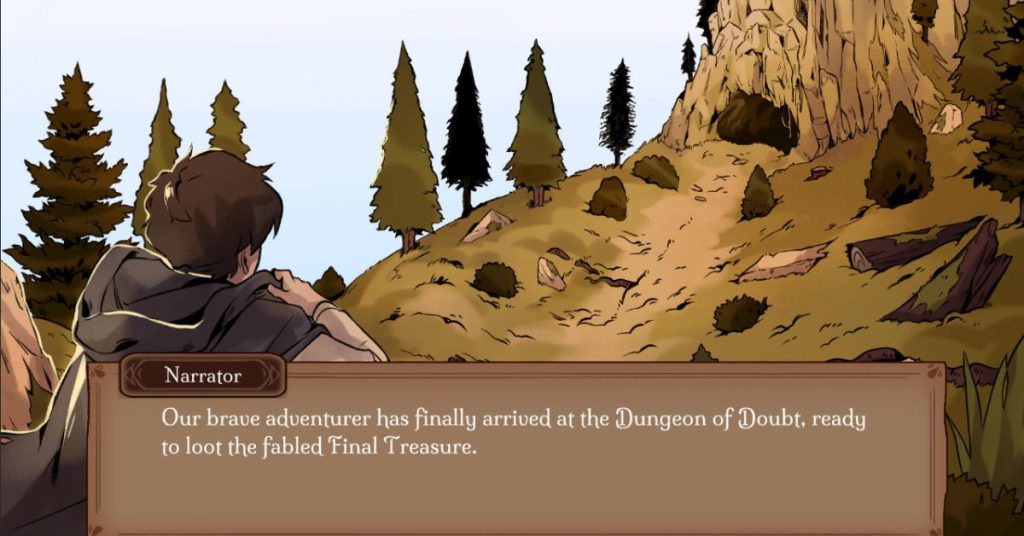 Roundtable Games Studio's Amnesiac Adventurer is a puzzle game where everything happens backwards. With the adventurer's memories all jumbled, players must work out what happened in the past, and remember why he got into the setting in the first place.
Price: RM12.50
Rating: N/A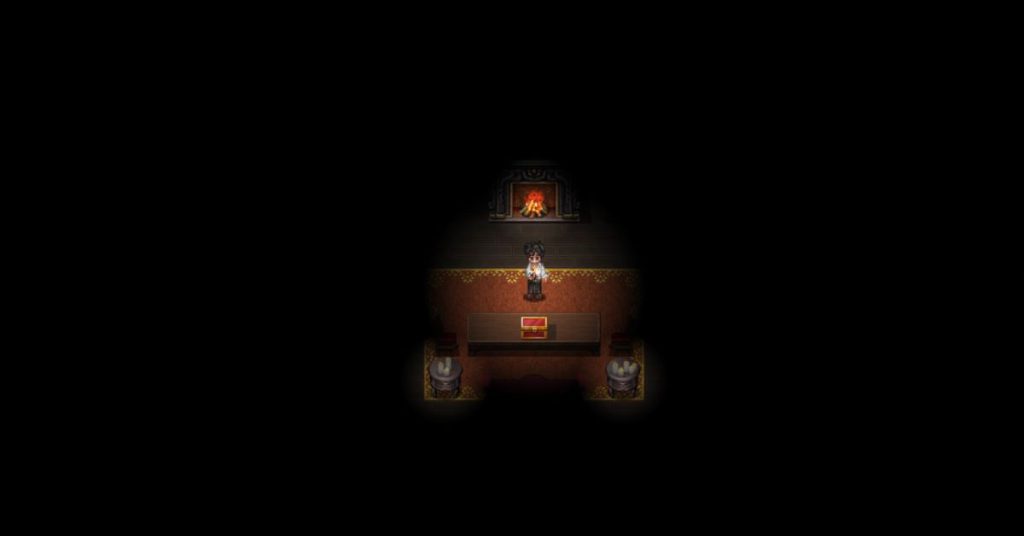 Another game by Roundtable Games Studio, Dying Flame follows James, who is trapped in an unknown mansion. It's inspired by Japanese horror RPGs, featuring jump scares and puzzle solving.
Price: RM23.50
Rating: N/A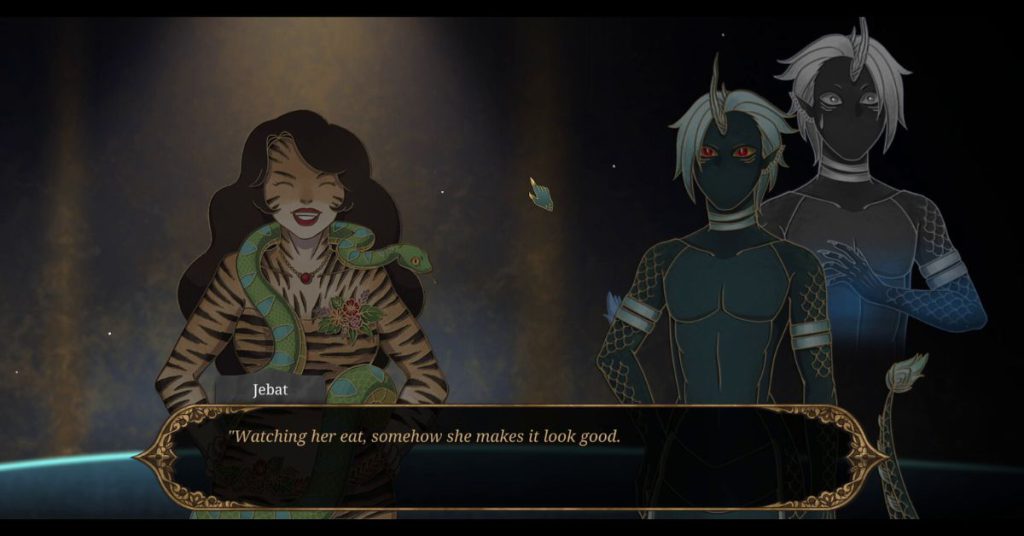 A narrative-driven adventure game by Persona Theory, Kabaret is a personal favourite featuring Southeast Asian folklore-inspired characters and themes.
Price: RM49
Rating: N/A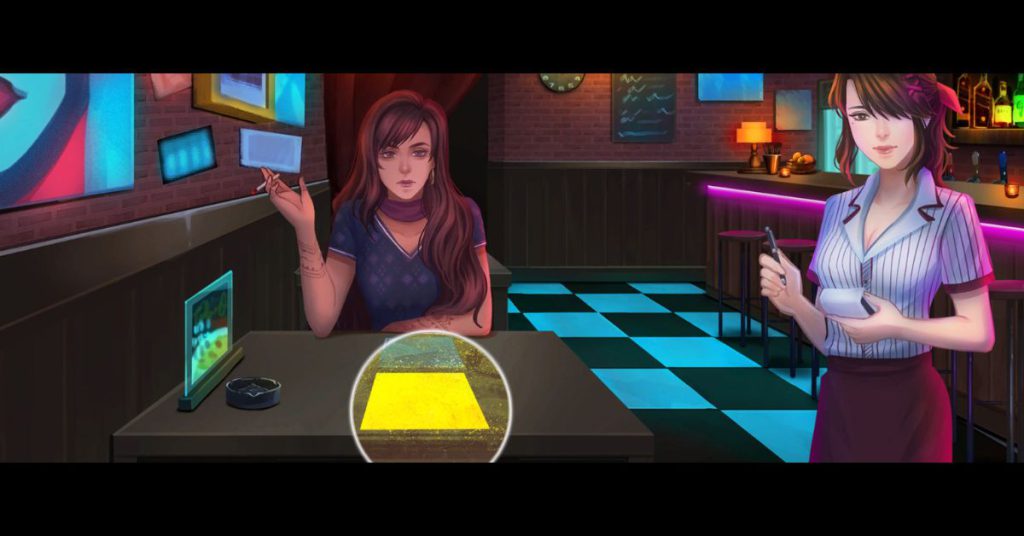 A Persona Theory game from 2020, Fires at Midnight is a point-and-click visual novel title that is set in a world where making love without actually being in love makes a person spontaneously combust.
Price: RM28
Rating: Positive (19 reviews)
Developed by Weyrdworks, Unicorns on Unicycles is exactly what it sounds like. It's described as a "wacky and sweet physics-driven rainbow-core fighting game" that features jousting unicorns on unicycles, of course.
Price: RM30
Rating: N/A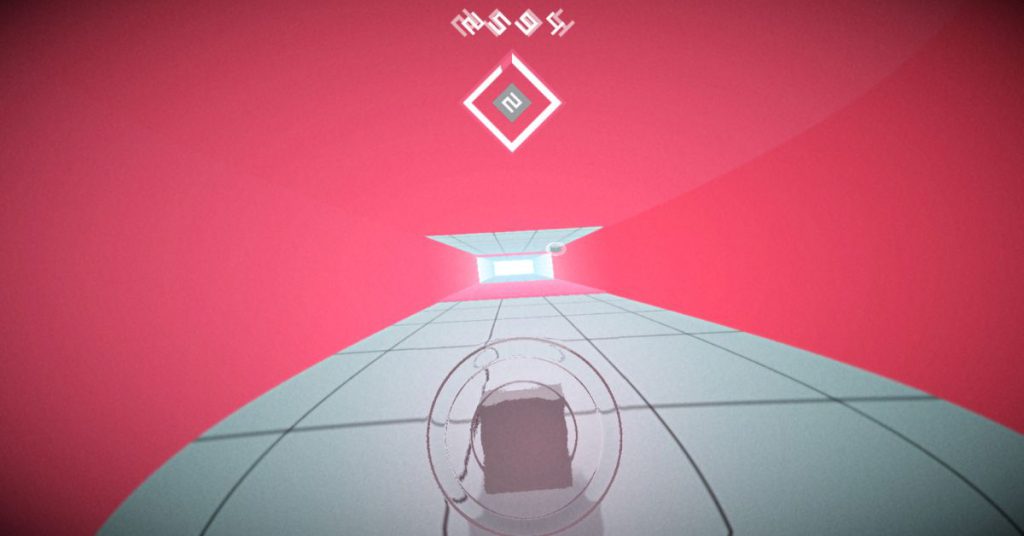 Velocibox is a 2014 game by Weyrdworks' studio director, Shawn Beck, summarised as a twitch-heavy action game crafted for the hardcore audience.
Price: RM16.50
Rating: Very Positive (249 reviews)
The winner of the Best Audio Award and Best Innovation at LEVEL UP KL's 2022 SEA Game Awards, Rhythm Doctor is a rhythm game with pixel graphics by 7th Beat Games. As doctors, players can heal patients by defibrillating in time to their heartbeats.
Price: RM40.50
Rating: Overwhelmingly Positive (16,523 reviews)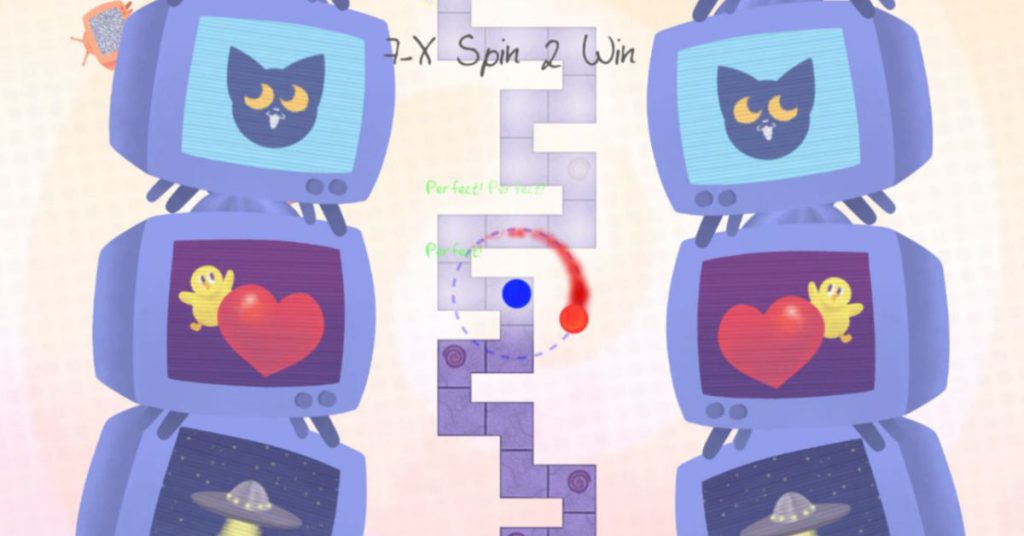 A 2019 game by 7th Beat Games, A Dance of Fire and Ice is a rhythm game whereby players must guide two orbiting planets along a winding path without breaking their perfect equilibrium.
Price: RM15.50 (currently on sale until September 8 for RM12.40)
Rating: Very Positive (52,766)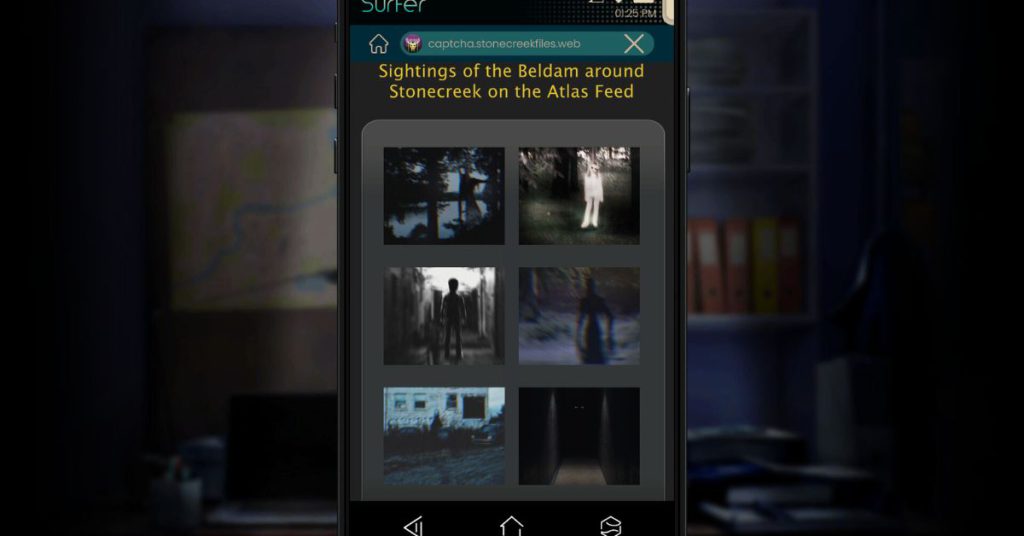 The Simulacra trilogy by Kaigan Games follows a found phone format to tell immersive horror stories.
We were able to review the latest one, Simulacra 3, which is based in the town of Stonecreek where people keep disappearing into thin air.
Price: RM49.95 (for trilogy bundle)
Rating: Mixed for Simulacra 3 (192 reviews)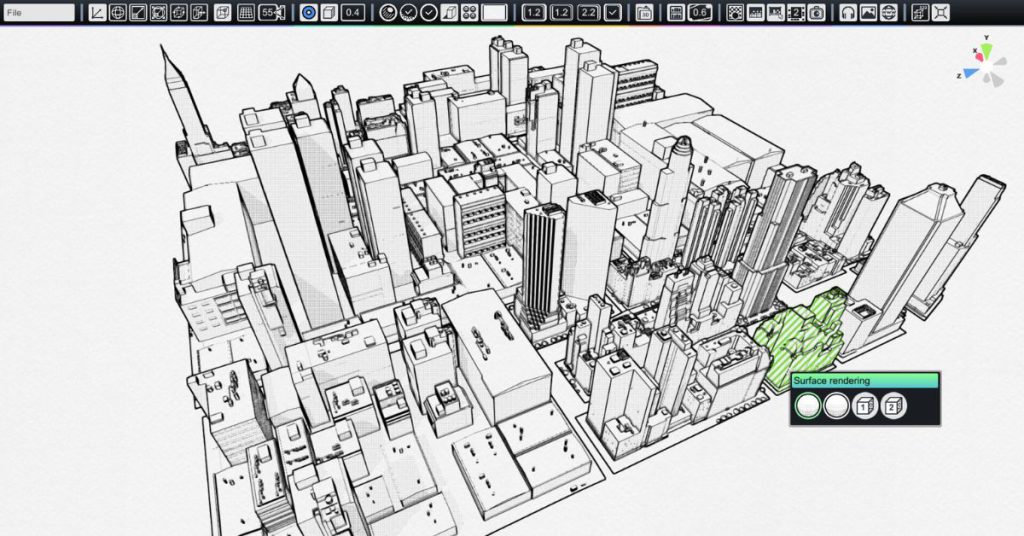 More so a tool than a game, MangaKa is designed to help artists who use line work in their art as a reference, guidelines, or even final renders. It's created by Pek Harn, an indie-game developer.
Price: RM40
Rating: Very Positive (55)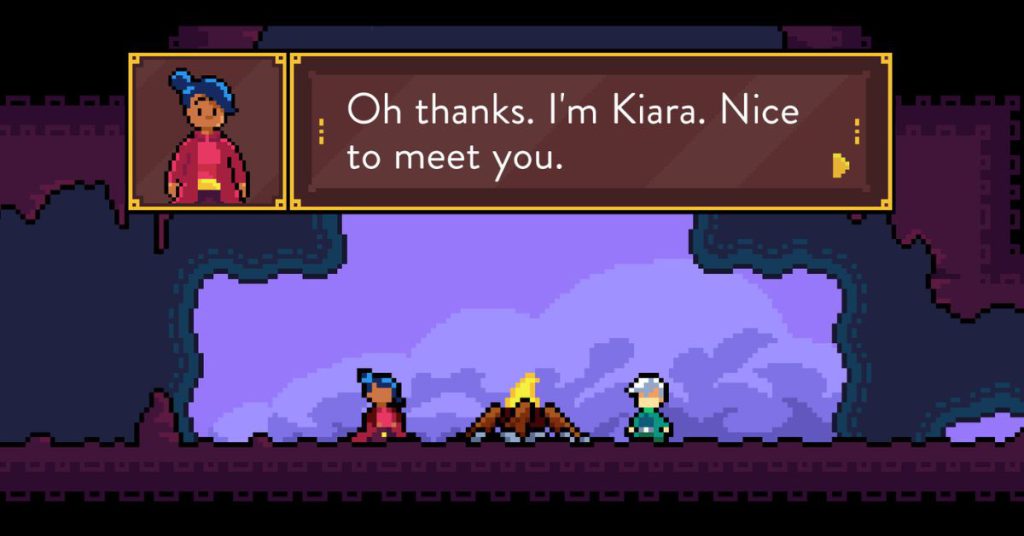 By One More Dream Studios, Ageless is a puzzle platformer whereby players must alter the age of animals and plant life around them to progress.
Price: RM52.50
Rating: Mixed (44 reviews)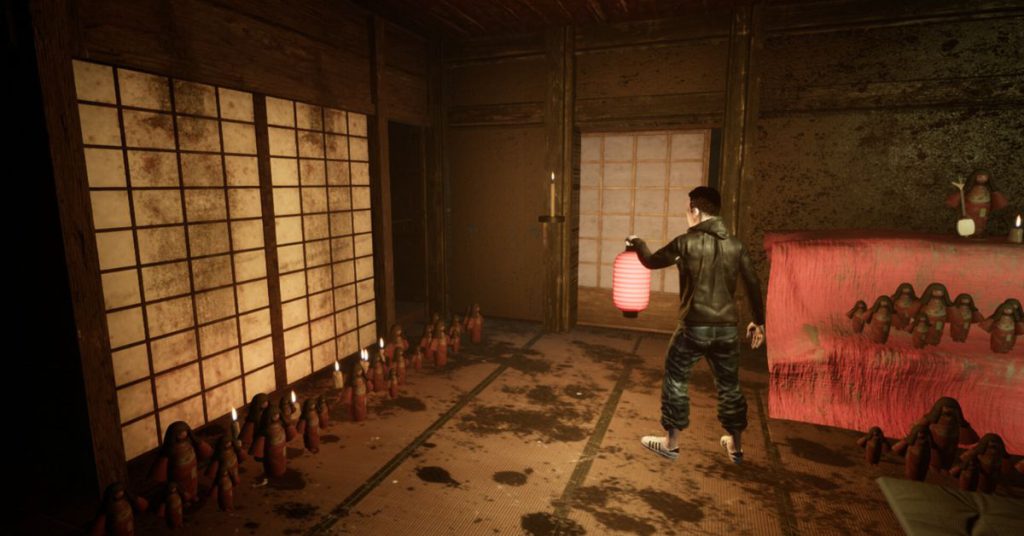 A horror game that put the Vulcan Post team's mental fortitude to the test, Nimbus Games' Malice is two-player escape room-style puzzle game that's all about co-operative gaming.
Price: RM34.90
Rating: Overwhelmingly Negative (755 reviews)
A beautiful strategy simulation RPG by Kurechii, King's League II is set in the fantasy land of Kurestal, the game lets players recruit fighters of different classes and battle with them.
Price: RM29.90
Rating: Mostly Positive (87 reviews)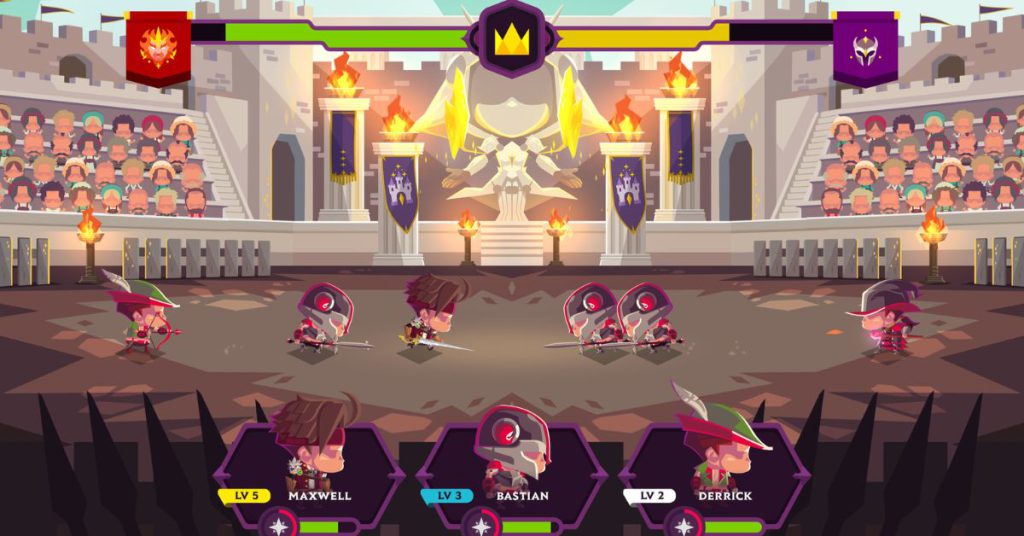 Another one from Kurechii, Tiny Guardians is a tower defence game without actual towers but instead adorable graphics and an ability to summon unique guardians to protect a character named Lunalie.
Price: RM19.90
Rating: Very Positive (61)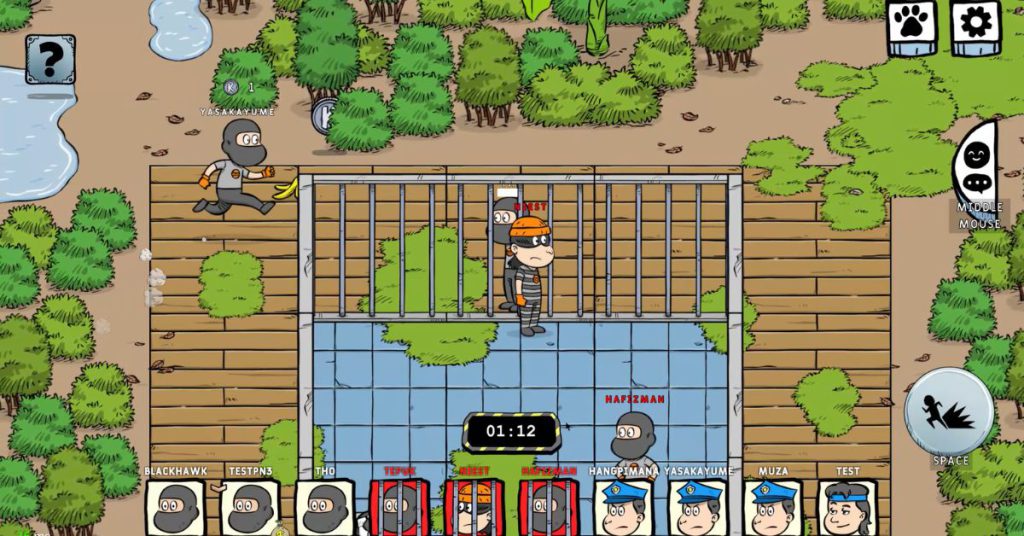 Todak Studios' TAG Police Sentri is a multiplayer co-op game based on hide-and-seek. Those playing as the cop must catch all robbers to win the game. Meanwhile, those playing as robbers must hang on tight to the 'money bag' while evading the police until the timer runs out.
Price: RM4.99
Rating: Positive (13)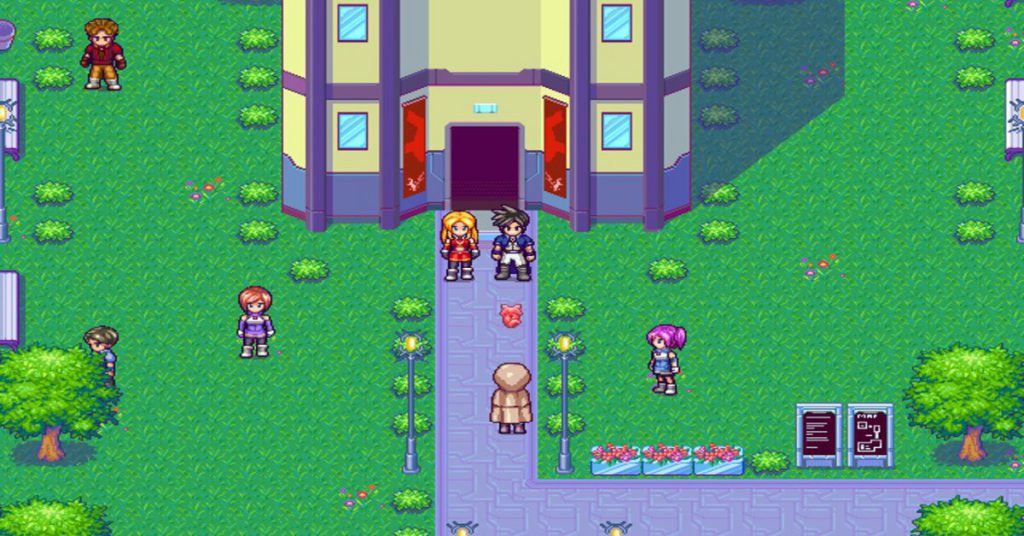 Released in 2014, Alpha Kimori 1 (also known as Alpha Kimori Great Doubt Episode One) is the first of a trilogy of an anime-inspired 2D RPG with an action-adventure story
According to the Sherman3D website, the flagship Alpha Kimori game sold over 50K copies on Steam. Incorporated in 2003, Sherman3D is an indie game developer team founded by Sherman Chin and has worked on over 20+ internationally published game titles.
Price: RM23
Rating: Mostly Positive (39 reviews)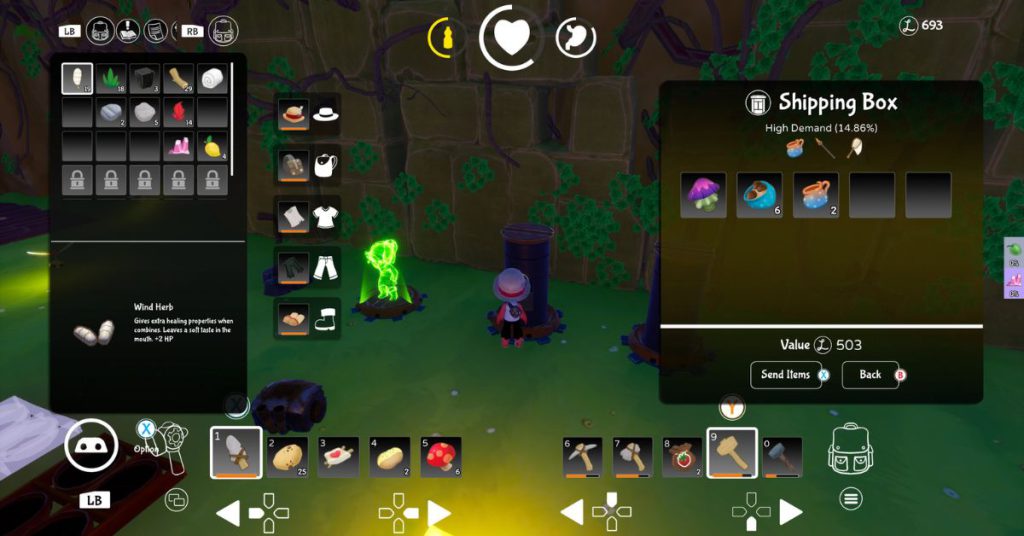 Now available as an early-access title, ToGather:Island is an open-world survival adventure game set in a science fantasy world.
Price: RM32
Rating: Positive (43 reviews)
Upcoming local titles to wishlist
Other than the above names, some other the LEVEL UP KL Games Showcase also features a number of Malaysian games that haven't been released yet.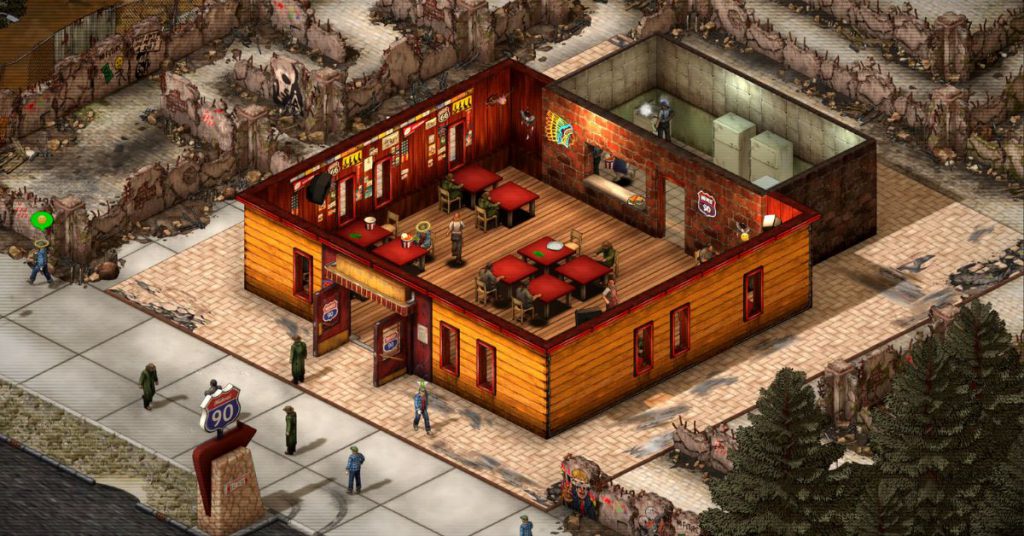 A game that we've reviewed in the past, Midwest 90: Rapid City is a unique take on a restaurant tycoon format.
Its game director, Kesh, shared in a community post that the team has shied away from drawing attention to Steam as they weren't ready yet.
"But thanks to the Level Up KL 2023 Games Showcase featuring M90RC, we have decided to take the plunge and make a free alpha demo available to download for the duration of the showcase," he said.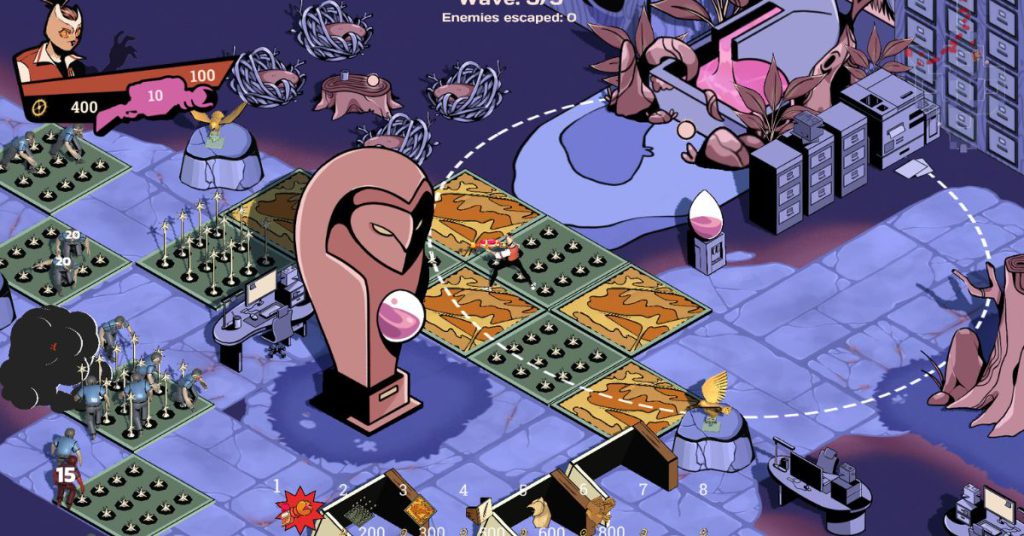 A single-player action tower defense game, Overhours is set in a dystopian media agency that steals time.
Overhours is developed by Kuching-based CtrlD Studio, and its planned release date has yet to be announced.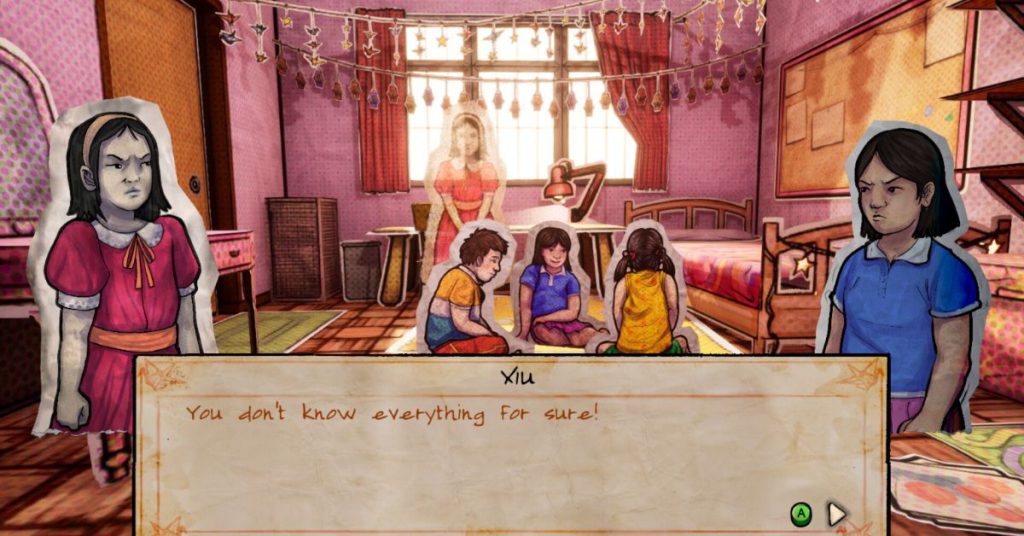 Third Eye Open will be a new addition to Cellar Vault Games' Paper Ghost Stories horror anthology, and the first full-length one at that. This title focuses on the story of a young girl who is able to see spirits.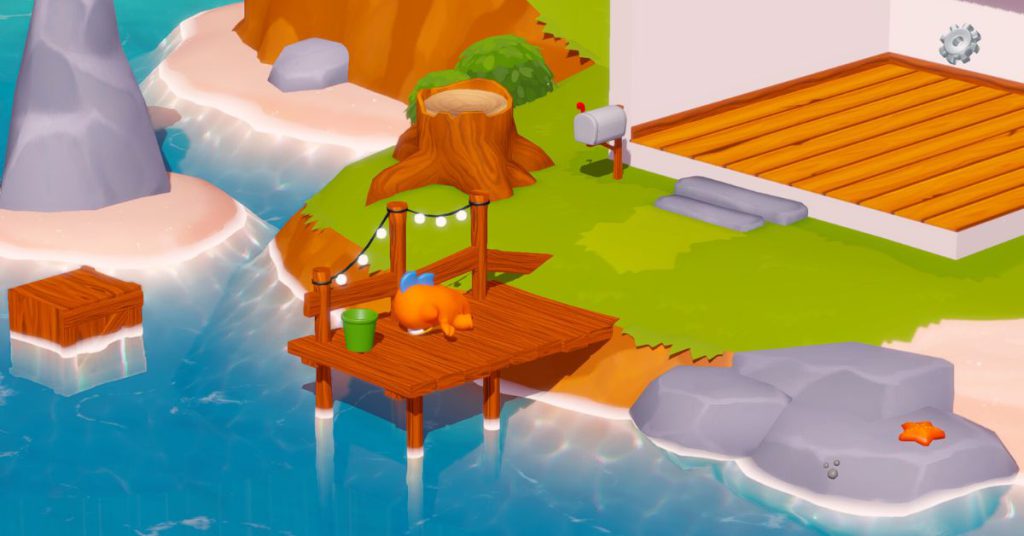 If you ever enjoyed playing Tamagotchi or adjacent games, Weyrdworks' Weyrdlets would be for you.
Summarised as "a virtual pet that exists right on your desktop", Weyrdlets features mini-games and allows players to grow their pets by interacting with them.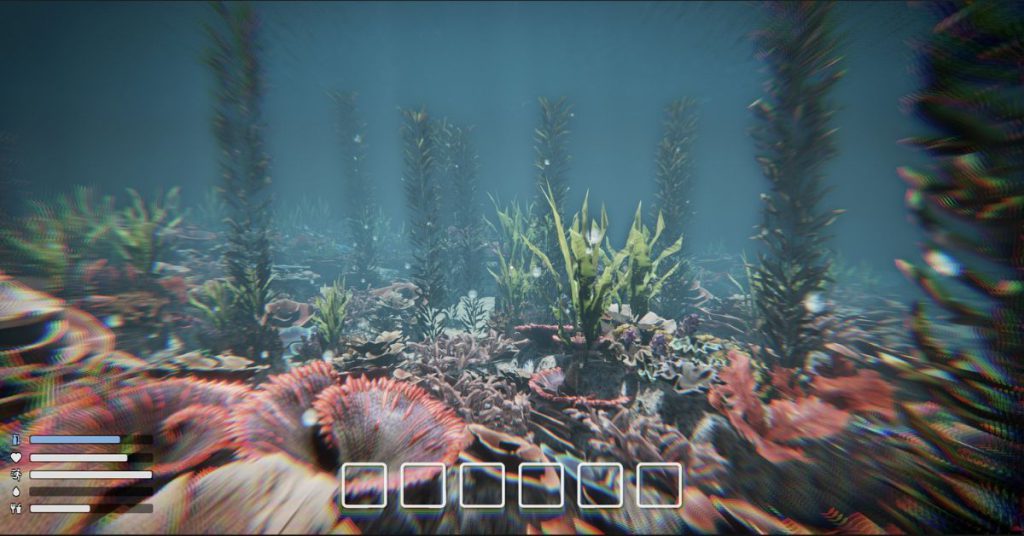 Khor Chin Heong's Determinant is a physics-based open-world survival game set in the future where survival, crafting, exploration, and base-building are the focus.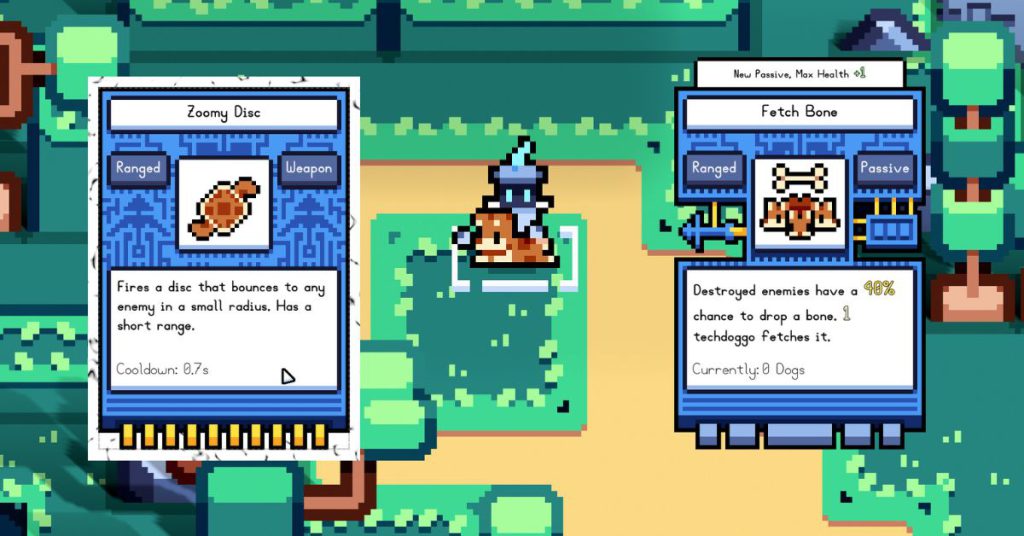 In this rougelite game by One More Dream Studios, players must pet animals to survive. Each animal comes with unique weapons and passive abilities, which can be mixed and matched to create unique skill builds and conquer the Beyond.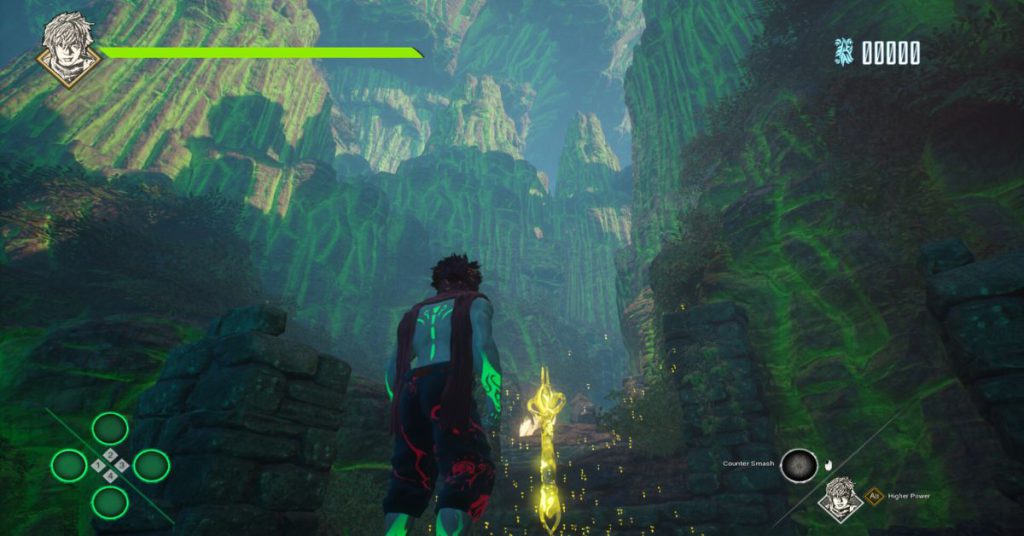 A hack-and-slash title by IFiO Studio, this game is inspired by hits such as the Megaman and Devil May Cry series.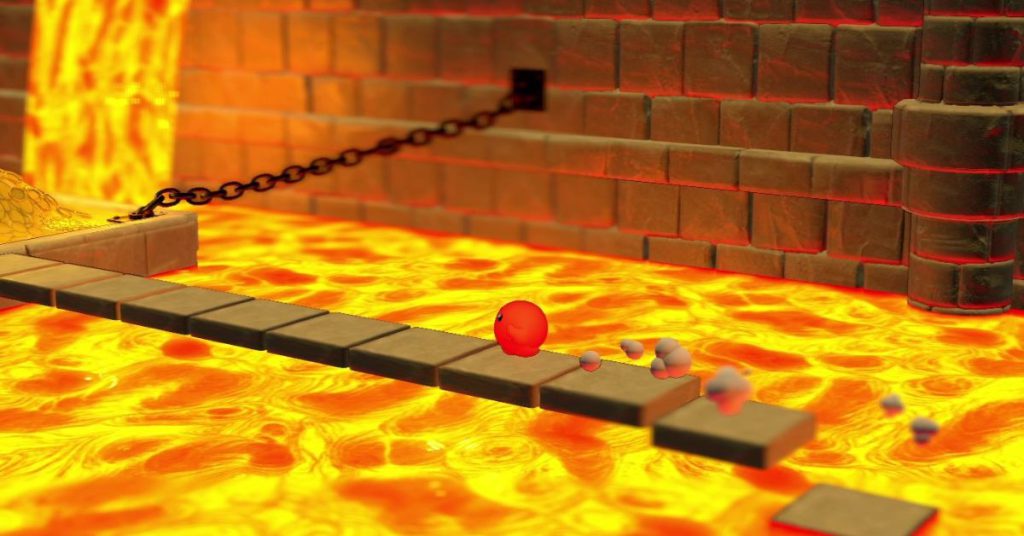 An adorable 3D platformer, Pingo Adventure follows a little orange blob named Pingo as it explores the world, solves puzzles, and play mini games.
Developed by Orb Square Studio, game's planned release date is on November 30, 2023.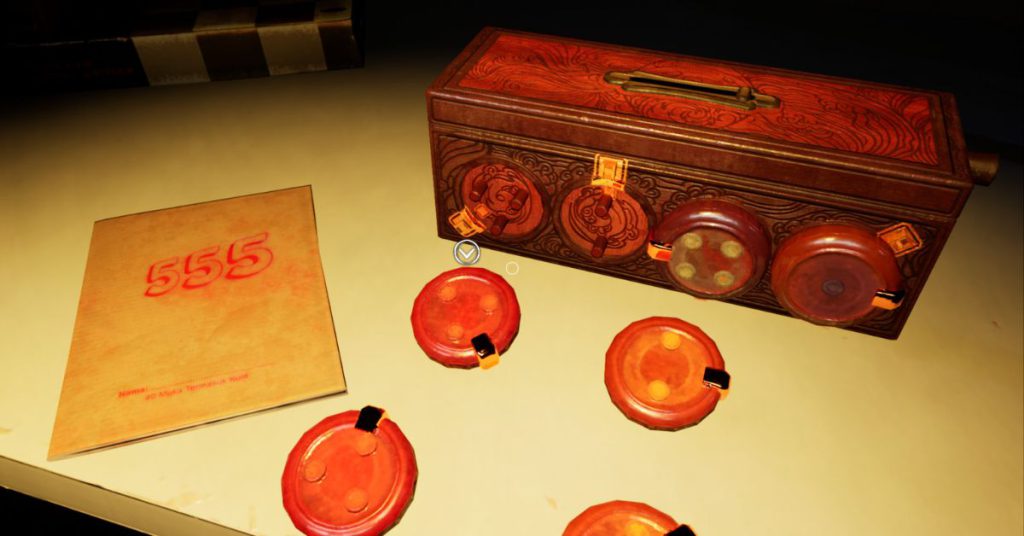 Another horror title by Cellar Vault Games, The Plight is a first-person Malaysian Chinese-themed game surrounding the mystery of gruesome murders commited by an old woman in her home two decades ago.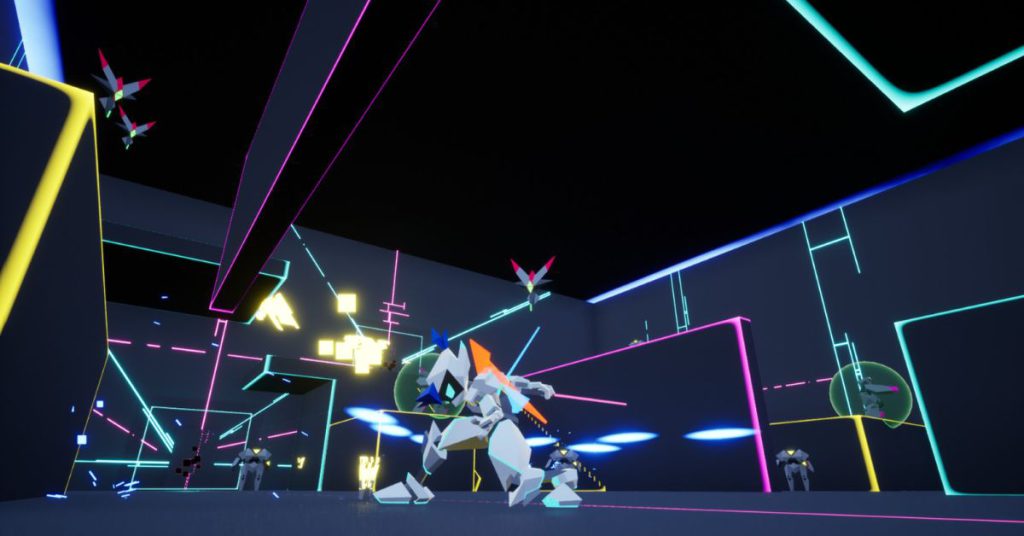 This mobility-based, fast paced action game by Ghost Machine lets you play as a hacker program, with the mission of breaking out of a digital security system. It's set to be released on Steam on September 16, 2023.
More games to explore
Other than Malaysian-made games, there are also many other games made by creators all over Southeast Asia. A notable one is Coffee Talk, which has returned with a second chapter.

As a part of LEVEL UP KL, MYDCF is also hosting the SEA Game Awards in partnership with gamescom asia, now for the seventh year.
The award categories are Rising Star Award, Best Technology Award, Best Visual Art Award, Best Game Design Award, Best Audio Design Award, Best Storytelling Award, Best Innovation Award, Best Student Game Award, and Best International Game Award.
Award winners will be announced at MYDCF 2023 on September 29, 2023. Winners will receive further recognition at gamescom asia 2023, happening in October in Singapore.
It's great to see Malaysian games showcased on a platform like this by MDEC, and we hope to see more local creators get featured down the road.
Featured Image Credit: Gigabash / No Straight Roads / Alpha Kimori