Lab-grown meat has always sounded like something of the distant future to me.
However, it seems like the future has already arrived in Malaysia in the form of Cell AgriTech, a local startup that's all about cultivated meat.
A love for biotechnology
For Cell AgriTech's manufacturing vice president, Jason Ng, cultivated meat is not just some cool futuristic technology, but an answer to very current issues.
He pointed out that fundamental necessities for human survival and wellbeing are food and healthcare. In both, biotechnology plays a transformative role.
Cell AgriTech primarily tackles the "food" part of the equation.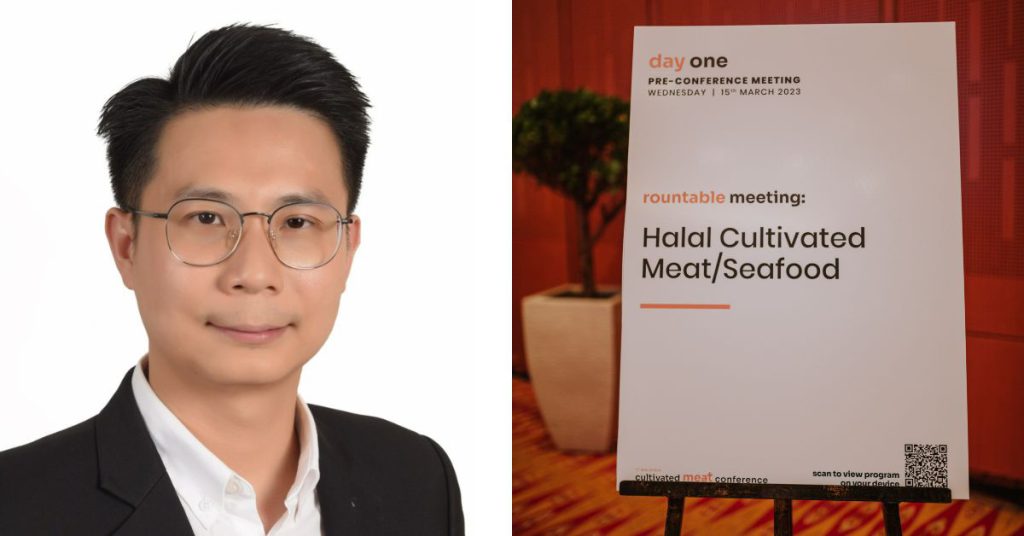 Jason pointed out that with the world's population growing steadily, the demand for sustainable and nutritious food sources has never been higher.
"I saw animals being killed for food. I saw hunger," he said. "Biotechnology provides us with the tools to enhance crop yields, develop drought-resistant varieties, and even produce foods with better nutritional profiles."
Using stem cells, biotechnology has made cultivated meat possible, presenting a new food option that uses limited resources in a manner that's both environmentally friendly and ethically sound.
"In a world grappling with both scarcity and disease, biotechnology offers hope, promising a brighter, healthier, and more sustainable future," Jason expressed. "It reminds us that even within the smallest of cells lies the potential to change the world."
After observing some cultivated meat companies abroad successfully produce meat without the need for serum-based media, Jason decided to start Cell AgriTech.
Cultivating meat
But how is meat even cultivated?
Describing the process, Jason shared that it begins with the extraction of a small sample of cells, usually muscle cells, from a living animal.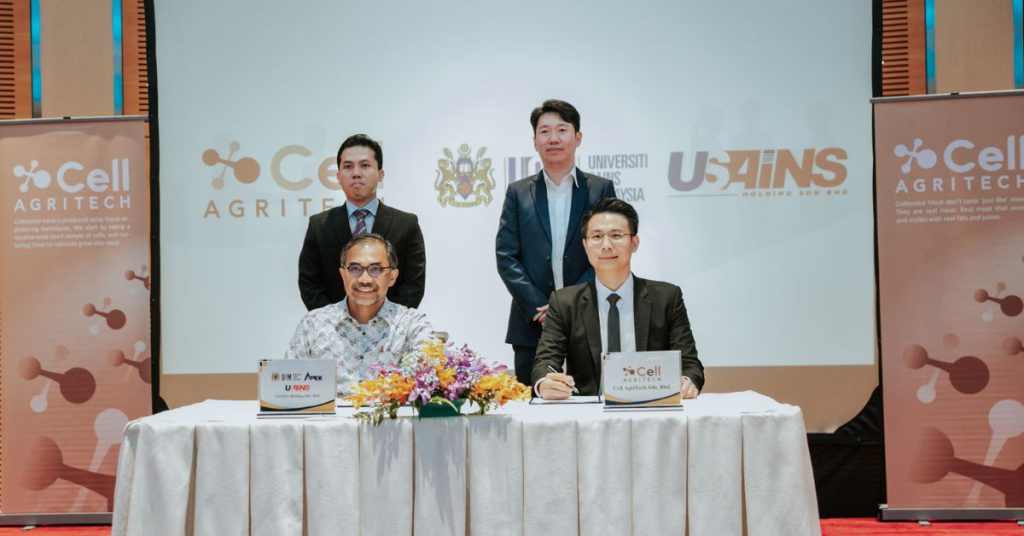 These extracted cells are placed in a bioreactor with a culture medium. As these cells mature, they form muscle or fat tissues by placed around a scaffold that helps them attain the texture and structure of actual meat.
When the tissues have grown to a desired level, they are harvested, processed, and prepared in a similar way to conventional meat.
The culture media typically consists of a mix of amino acids, sugars, salts, and vitamins. Additionally, growth factors, which were originally sourced from fetal bovine serum, are required.
"However, due to ethical, cost, and scalability issues, we are shifting to serum-free alternatives," Jason explained.
As such, Cell AgriTech primarily focuses its R&D efforts on scaling up and enhancing manufacturing processes. This includes speeding up cell growth and achieving better yield rates.
Compared to "real" meat
One big question people may have about cultivated meat is how it stacks up against traditional meat. There may be concerns about the nutritional value of it considering its "lab-grown" nature.
However, Jason said, "I believe the nutritional profile of cultivated meat surpasses that of traditional meat."
He explained that this is because when vitamins are administered to livestock, they aren't fully absorbed. However, when these vitamins are introduced directly to cells, absorption is more efficient.
"As a result, the nutritional content of cultivated meat is not only consistent but can also be tailored to specific needs," he concluded.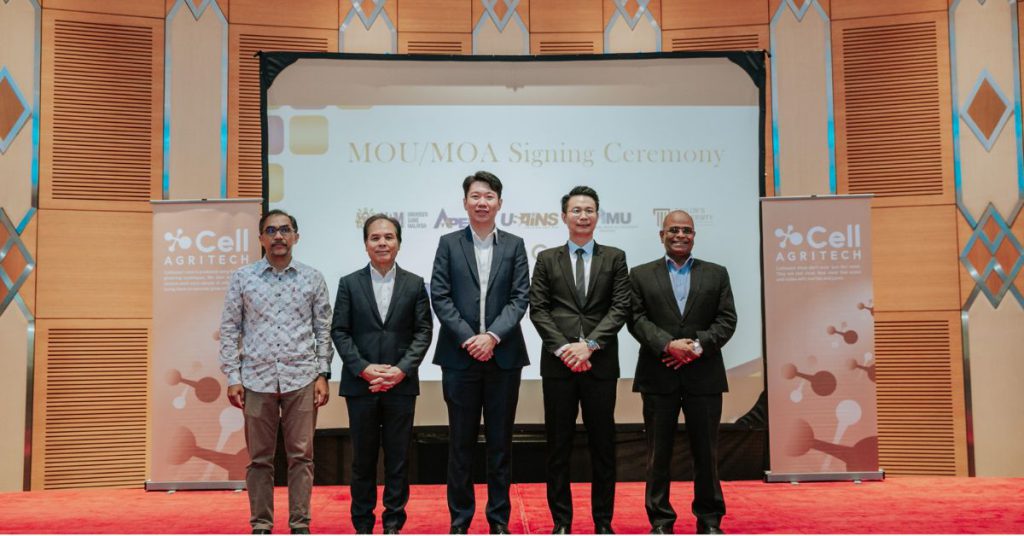 When it comes to the taste, he shared that the flavour of cultivated meat closely mirrors that of traditional meat, given that it originates from the cells of conventional meat sources.
However, he did say that the texture may differ. This is as by enhancing the density of the cultivated meat, Cell AgriTech can actually further refine both the meat's texture and taste.
"But at this moment, we are still in the process of meeting the density and texture of traditional meat but I believe we can achieve it within two to three years' time," he said.
Investing into the business
Cell AgriTech's operations are based in Kulim High Tech Park, where it has established a cell culture laboratory.
This setup is an interim measure before their upcoming factory in Penang that's worth RM20 million. A significant portion of this capital primarily comes from the directors, Jason disclosed.
"We selected Penang because of its advanced medtech industry, and additionally, all of our team members hail from there," Jason said.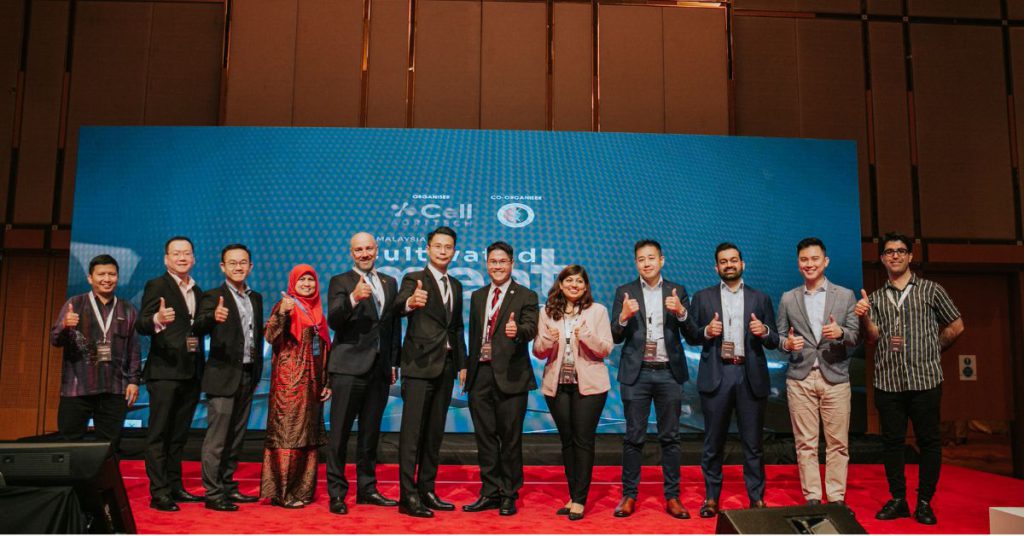 He also shared that Cell AgriTech's initial investment stands at RM35 million, and the team anticipates the total investment to reach up to RM105 million.
At present, Cell AgriTech has successfully developed a minimum viable product, but has chosen to withhold its launch until the factory becomes operational, to ensure the team can produce at a cost that aligns with their financial projections.
"In terms of sustaining the business during this phase, we've taken the route of self-funding, investing our own resources to keep our operations moving forward," he said.
He revealed that Cell AgriTech is collaborating with several renowned canned food manufacturers and hotels as the company gears up for a future product launch.
Changing landscapes
While Cell AgriTech may be the first in Malaysia pushing for cultivated meat, there are many companies worldwide that are doing the same.
Jason shared that while the fundamental principles of meat cultivation might be similar, the uniqueness lies in the details. Each company, due to its proprietary technologies and methodologies, produces cultivated meat with distinct characteristics.
"Moreover, our approach to technology and manufacturing cost allows us to have a unique cost structure," he said. "So, while the overarching concept is alike, the nuances in our product differentiate it in the competitive landscape."
Rather than considering industry players to be in competition with one another, he believes they're all collaborating to collectively advance the industry.
While Cell AgriTech may not be in direct competition with others in the same industry, cultivated meat as an industry may be seen as a threat to the traditional meat industry.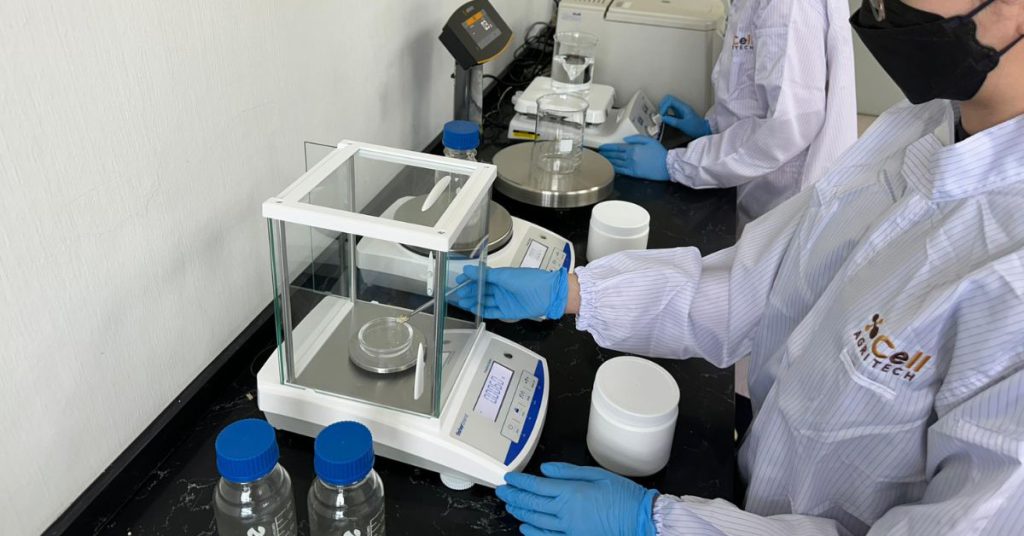 To that, Jason shared, "While we're enthusiastic about the potential of cultivated meat, it's important to clarify that our intention is not to replace traditional meat or displace farmers."
"We recognise and value the integral role farmers play in our food system. As the population burgeons, with Malaysia alone projected to see a growth of around two million people in coming three years, the demand for meat will undoubtedly rise."
As traditional methods alone may not be able to meet this demand, that's where cultivated meat comes in—not as a replacement, but as an alternative solution to help bridge this upcoming supply gap.
Not an easy road ahead
While it's a common perception that Malaysians might not be early adopters of novel technologies like cultivated meat, the Cell AgriTech team views this challenge as an opportunity for education and awareness.
To bridge the knowledge gap, Cell Agitech has initiated funding for cultivated meat courses in local universities.
However, one of the significant hurdles Cell AgriTech is facing are religious concerns. To ensure all the products align with religious laws and are halal, the team is working closely with related parties. Jason also said that USM, UTM, and UPM are forming a consortium in developing cultivated food halal guidelines and standards.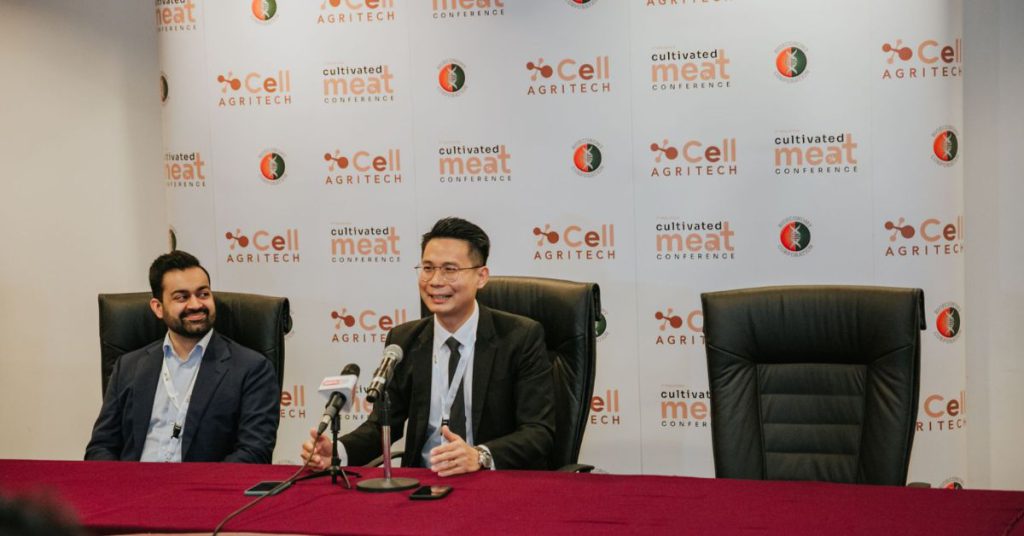 Another challenge involves supply chain constraints. As Malaysia's current ecosystem for cultivated meat is still developing, many of the specialised components needed aren't readily available domestically.
While the goods can be imported, this adds to Cell AgriTech's operational costs.
Understanding that Malaysia's cultivated meat industry is still in its nascent stages, the startup is playing to its strengths by focusing on manufacturing instead of technology.
"By leveraging this expertise, we can make significant leaps in the cultivated meat sector, especially in terms of production scalability and cost efficiencies," Jason said.
Overall, Jason seems to have big ambitions for the company and the industry at large. The team hopes to set up a contract development and manufacturing organisation (CDMO) to push other businesses and startups to embark on their own cultivated meat ventures.
Furthermore, the team hopes to develop Malaysia's first commercial cell bank and form a cellular agriculture association.
"To bring these plans to fruition, we're committed to harnessing strategic partnerships, persistent public outreach, and a fusion of cutting-edge technology with industry best practice," he said.
"With unwavering dedication, the right alliances, and a forward-thinking approach, we're confident that Cell AgriTech will be at the helm of redefining the future of food in Malaysia and beyond."
Learn more about Cell AgriTech here.
Read other articles we've written about Malaysian startups here.
Featured Image Credit: Cell AgriTech