Gone are the days where the only items you'd typically find in vending machines are soda cans and fun-sized snacks.
In recent years, unconventional vending machines have been making waves abroad. There's the Australian wagyu beef dispenser in Singapore, the bicycle dispenser in the EU, and the stray animal feeder vending machine in Turkey.
But these unique machines aren't just limited to other countries.
In Malaysia, we have quite a diverse array of interesting vending machines. From fried rice to plants and pimple patches, here are 13 vending machines that caught our eye.
1. Tracey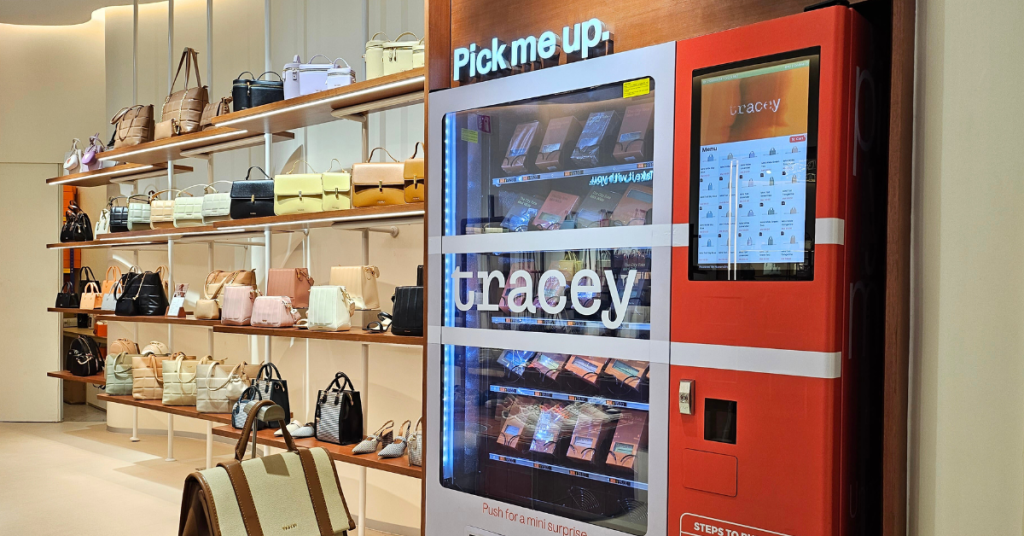 What started out as a way for Johnson Tan to ease his wife's life turned into Tracey, a local brand producing up to tens of thousands bags a month. Speaking to Vulcan Post in 2021, Johnson shared that the idea was born out of his frustration while looking for keys in his wife's unorganised bag.
Since then, the brand has expanded its collection to include bags of various designs and sizes, one of which earned the Malaysia Book Of Records for having the most compartments (21) in a handbag.
At the same time, the brand was also awarded another recognition from the Malaysia Book of Records for the country's first handbag vending machine. Located at Tracey's Boutique store in MyTOWN Shopping Centre, it offers a simple and quick way for customers to purchase their preferred handbag.
2. Chuck's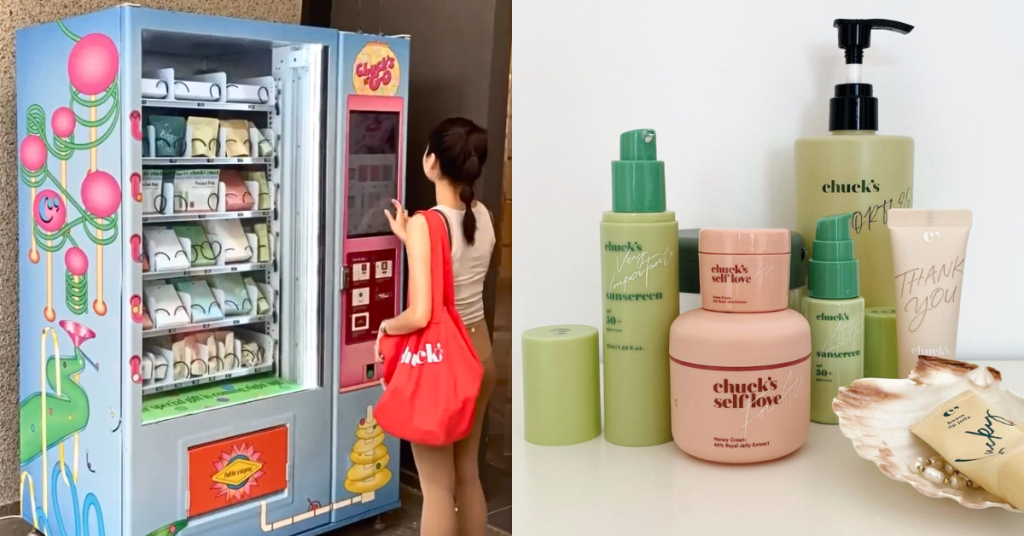 Started by popular Malaysian content creator, Jane Chuck, Chuck's is the sister brand of Motherchuckers, focusing on skincare.
According to its website, Jane stated that Chuck's is a space that provides people with tools that she hopes will help consumers love themselves, and others, "just a little more". These "tools" include lip jellies, face moisturisers, sunscreen, body lotion, and sheet masks.
Some of them can be found at the brand's Chuck's N Go vending machine located in APW, Bangsar.
3. Cactus Boy Nursery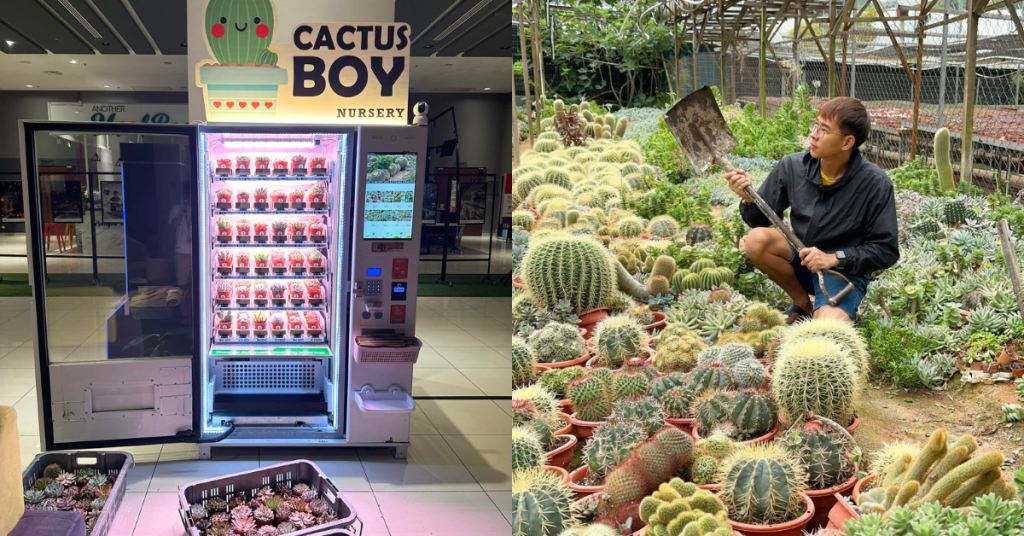 A succulent vending machine may sound unrealistic, but Cactus Boy Nursery seems to be proving that it is possible. Although headquartered in Pekan Nanas Johor, the wholesale nursery brand has an outlet in CITTA Mall, PJ.
The vending machine is on the ground floor of the PJ-based mall. According to its website, the dispenser houses a wide variety of up to 108 succulents for sale.
During a past interview, the brand's founder, Koh Kuan Meng shared that he had the machine custom-designed to carefully move the succulents from the display rack to the collection space.
4. Dododots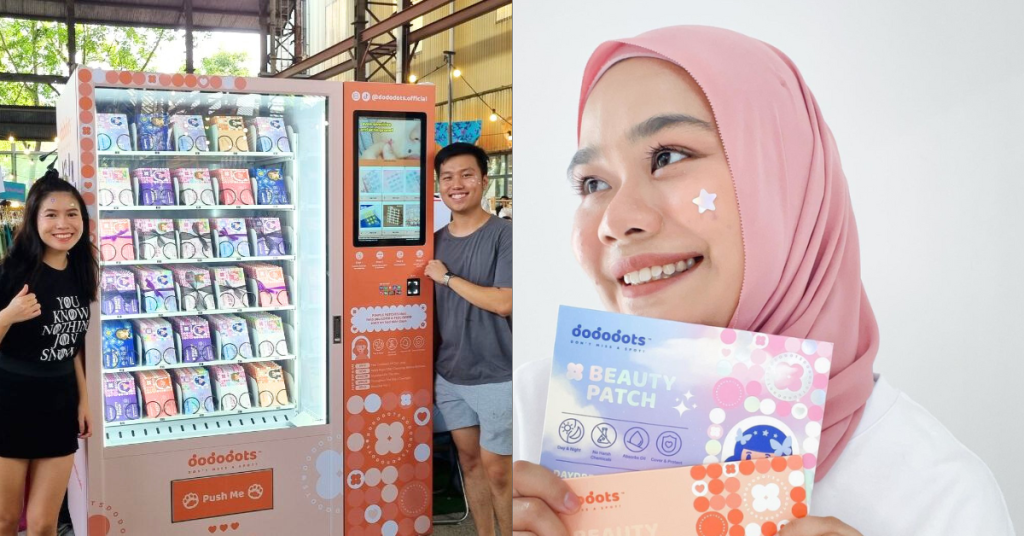 Known for their colourful and quirky designs, Dododots is a local brand providing customers with an alternative to the regular pimple patches. They come in a variety of patterns and shapes, such as flowers, cats, and hearts.
Speaking to Vulcan Post earlier this year, the brand's founders, Esther and Ethan, shared that the vending machine idea came about upon noticing a significant number of customers paying for instant delivery despite the high fees. A retail store could satisfy this demand easier, but due to its high costs, a vending machine was their next best solution.
"Our goal with vending machines is to have them around the whole of Malaysia, Singapore, and eventually Southeast Asia," they stated. Currently, according to its Instagram Story Highlights, Dododots' vending machines can be found at Asian Avenue in Sunway Pyramid, MyTOWN Shopping Centre, and Paradigm Mall JB.
5. Zontiga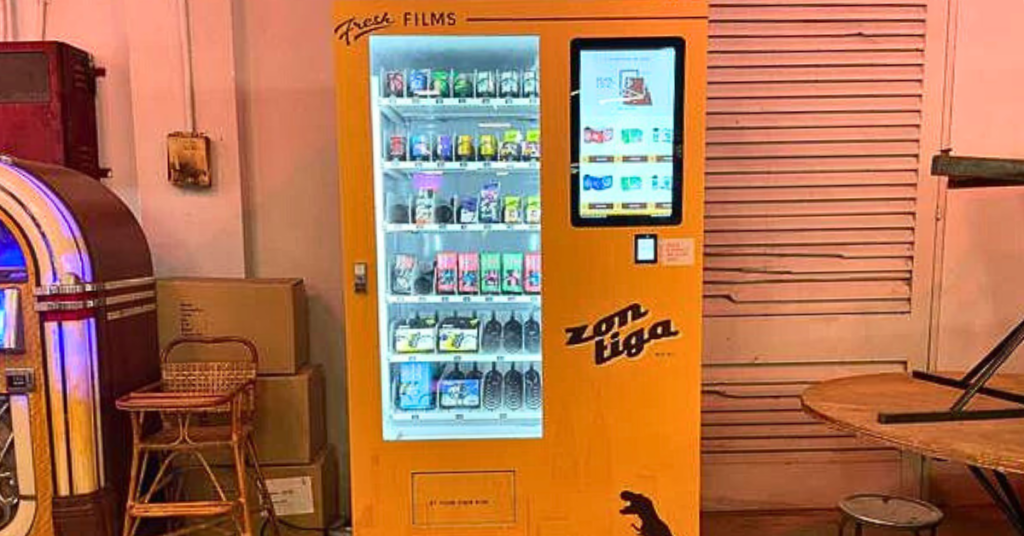 Lately, film photography has been gaining popularity amongst the younger crowd and people are beginning to appreciate the art more. Enter Zontiga, a local creative hub for photography enthusiasts.
The brand offers a wide range of services dedicated to the craft, including film processing and scanning, giclée printing, as well as photo books and merchandise for sale. At the same time, they also organise exhibitions, workshops, talks, and events in hopes of inspiring more people to embrace photography in its tangible form.
An effort to achieve this goal is their film and film camera vending machines, one located at One Half and another at REXKL.
6. ATLAS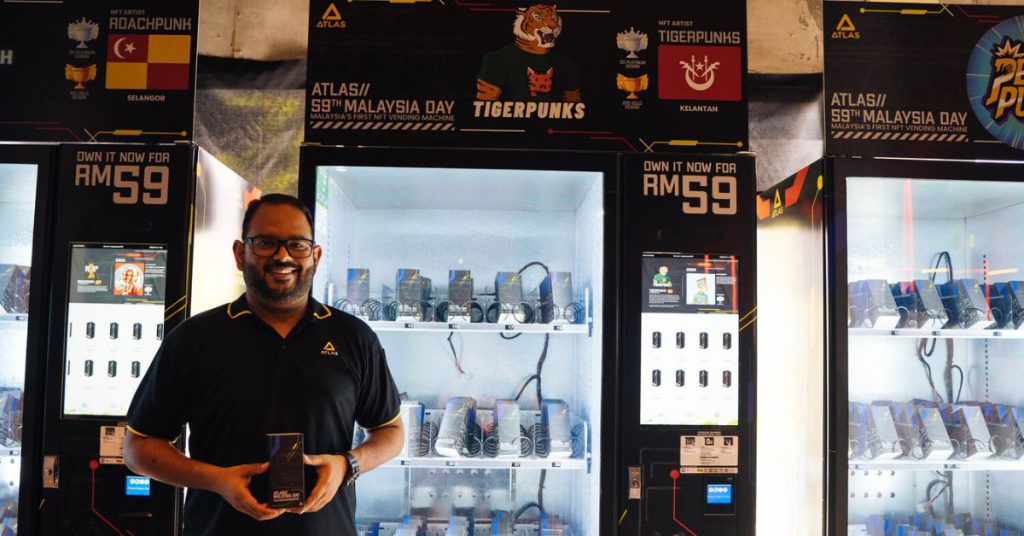 When NFTs were in their peak season, the team at ATLAS came up with the idea of making them more accessible and substantial through a vending machine for a limited time only (up until December 16, 2022).
Once located at REXKL, the machines dispersed boxes that contained unique QR codes that would lead users to the NFT. As such, the purchases were dispensed randomly so you could say it was a game of luck.
The 300 NFTs that were up for grabs featured artists like RoachPunk from Selangor, Pelempunk from Penang, Aku Napie from Perlis, Bree_Young from Sabah, and Hi Friend from Kedah.
7. Floversary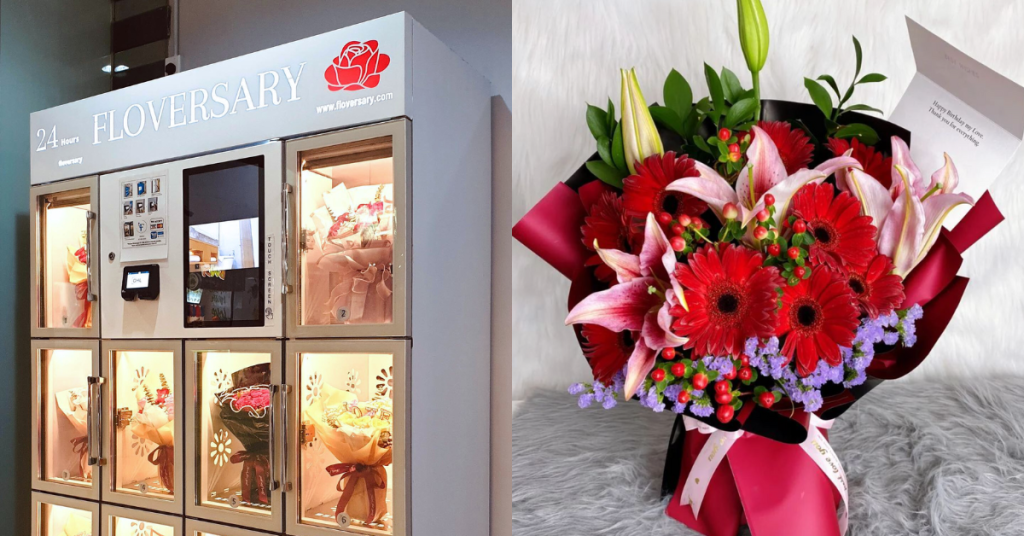 Whether it's because you forgot your anniversary or just felt like getting yourself new blooms, Floversary's vending machine might be the solution you're looking for.
Located in selected parks, malls, and hospitals, the brand makes it simple and convenient to purchase bouquets of fresh flowers. According to their website, their vending machines are built with 1°C preservation technology to keep the blooms fresh.
And based on another report, the brand replaces the flowers every day to ensure that all of the offerings dispensed are in good condition. Customers just need to select their preferred bouquet and the locker containing the blooms will unlock itself upon payment.
8. Uncle Soon Fried Rice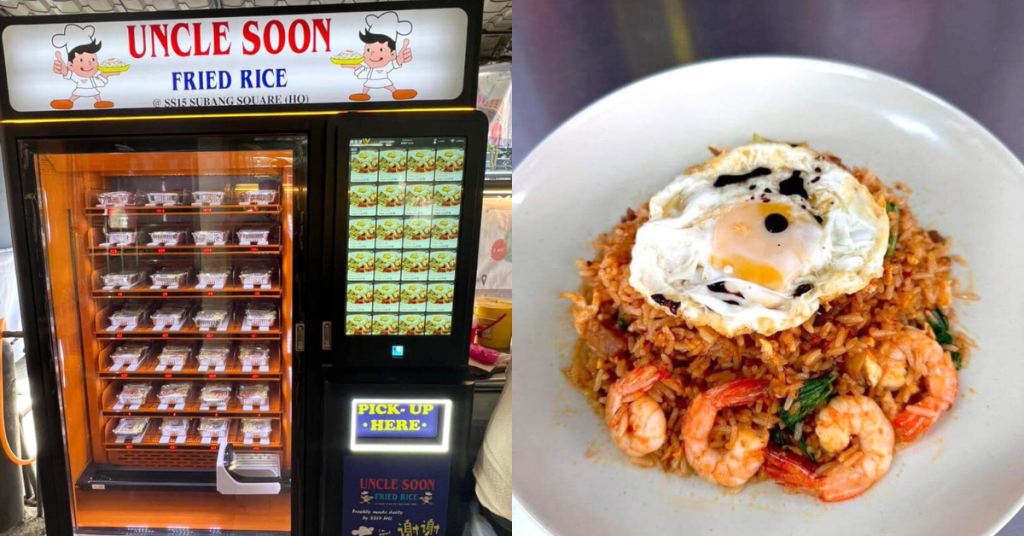 If you grew up or spent a lot of time in Subang, chances are you're probably familiar with Uncle Soon Fried Rice. Started by a couple in 1990, their fried rice is a cult favourite amongst students, workers, and residents, in SS15.
Since then, the brand has expanded its locations to areas like Shah Alam, Kota Damansara, Setapak, Taman Connaught, and Seremban.
It later came up with its very own vending machine serving hot and fresh fried rice, and as of July 2023, the vending machine was last reported to be at Sunway Geo.
9. Bubbles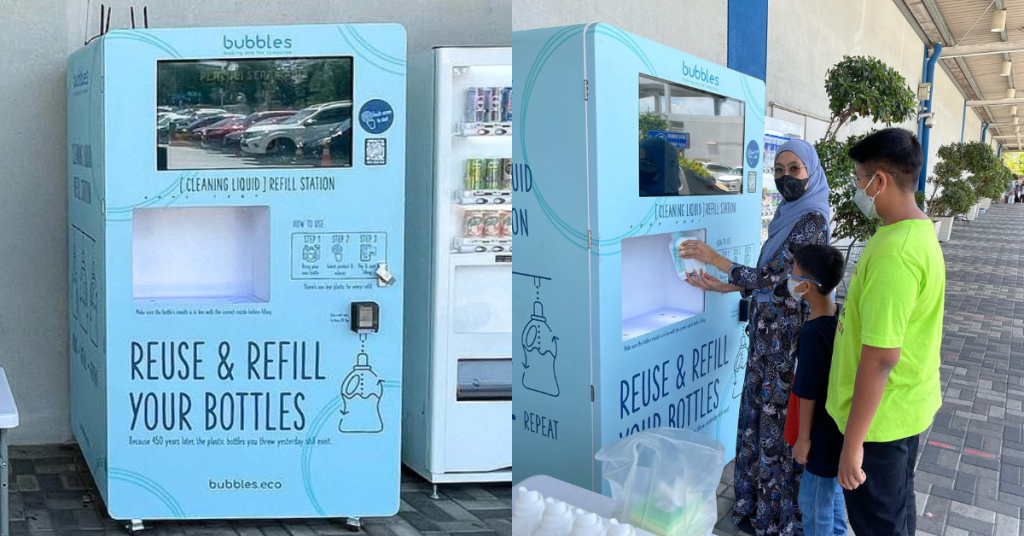 Established in October 2021, Bubbles seems to be the first smart liquid detergent vending machine company in Malaysia. The brand leverages technology to provide customers with a simpler way of adopting a zero-waste lifestyle.
Customers just need to bring their own containers, and fill them up with their liquid detergent of choice.
According to its website, the liquid detergent dispenser has a selection of eight different cleaning products. Customers can find them at various locations around the Klang Valley, such as Desa ParkCity, Wangsa Maju, Maluri, and Mutiara Damansara.
10. STRIP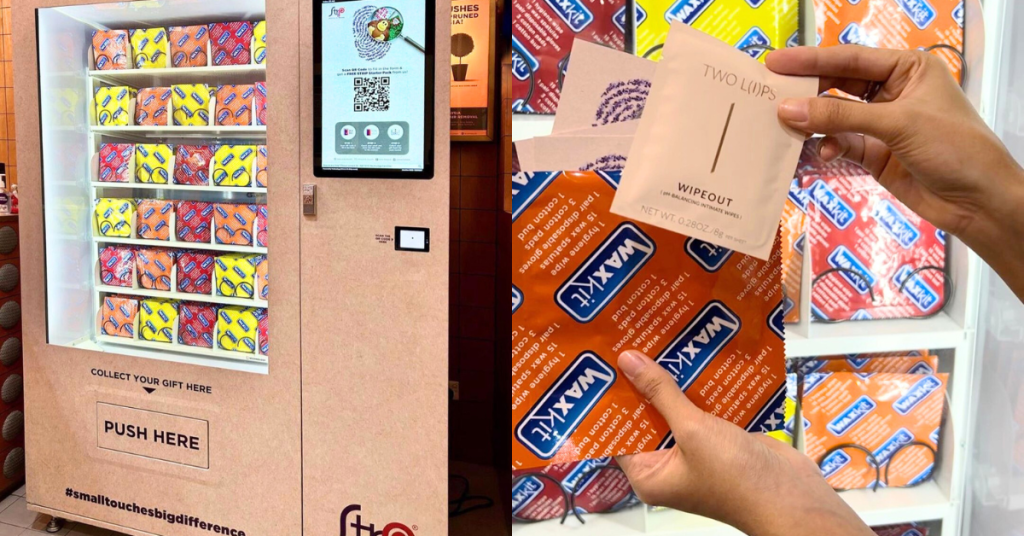 With presence in 12 major capital cities including Hong Kong, Jakarta, and Vietnam, STRIP is a Singaporean brand focused on providing safe, hygienic, and painless waxing services.
As its website states, their "waxperts" are entirely at the disposal of customers and no pruning is "too complicated".
But aside from that, earlier in the year, the brand launched STRIP vending machines for a limited period (until the end of February only), where customers could get free STRIP Starter Packs.
11. YesHealth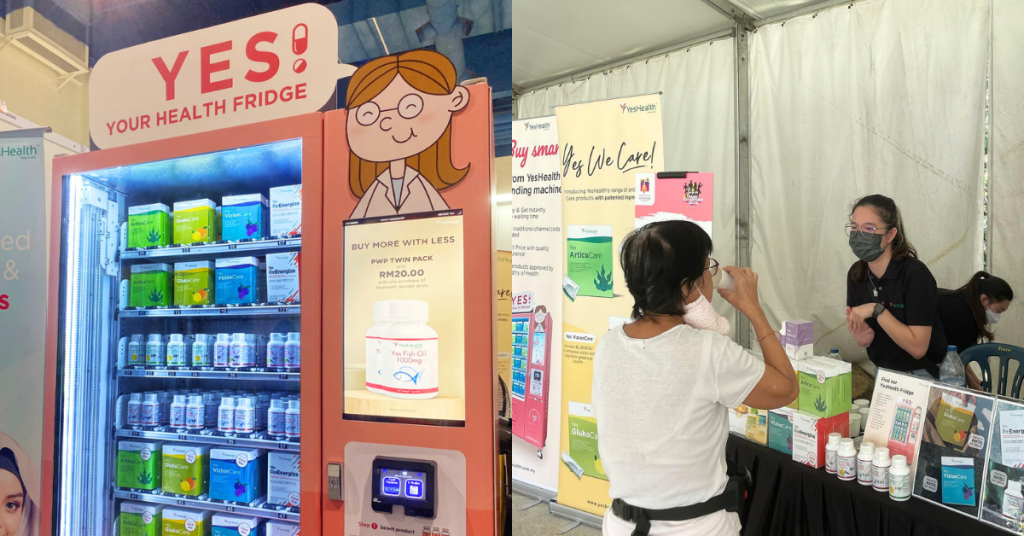 YesHealth comprises of a team of doctors, pharmacists, and nutritionists with collectively more than 50 years of experience in the health field. This Malaysian pharmaceutical company's products are made by local and overseas manufacturers, who also make products for other major and established brands.
Based on its website, YesHealth strives to offer the best prices through its ARMS (Alternative Retail & Marketing Solutions) vending machines, which help cut down on distribution costs to meet its goal.
Currently, the brand's vending machines can be found in 40 locations, where you can get your health necessities like daily vitamins and supplements.
12. Lumi Beauty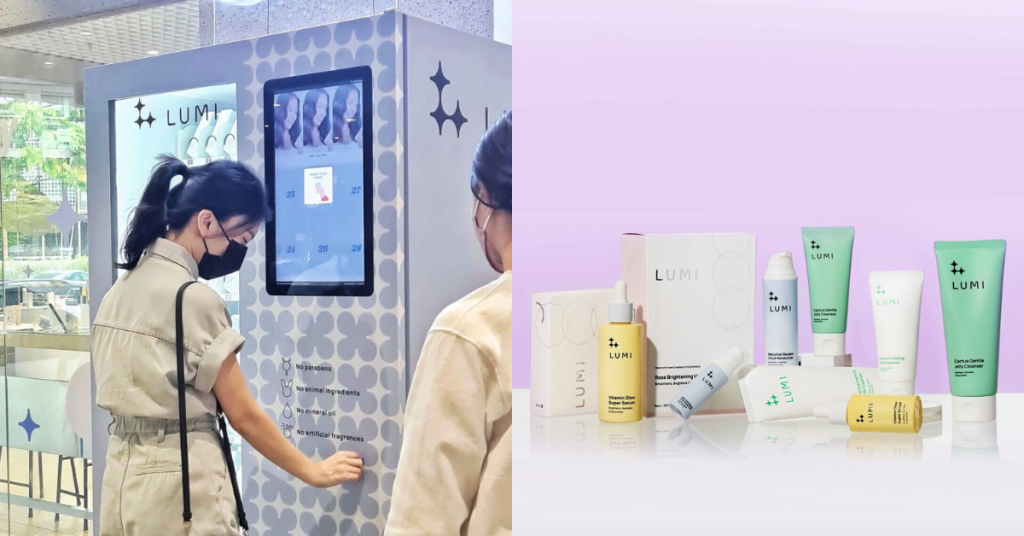 Founded in 2020 by Chryseis Tan, LUMI Beauty is a local beauty brand that focuses on letting natural beauty shine through. As such, the phrase "Gleam before glam" has been the company's mantra since the start.
"I founded LUMI because I believe glowing skin should be accessible to everyone. Our mission was to create a skincare range packed with effective, botanical products and beauty tools that help to bring out your inner gleam," Tan stated on the brand's website.
To fulfil its commitment to accessibility, LUMI Beauty's products are also sold via vending machines at numerous locations, such as:
LUMI Cafe at Platinum Park
Genting Sky Avenue
Tropicana Gardens Mall
Kuala Lumpur International Airport
The Starling Mall
Sunway Velocity Mall
13. Christine's Bakery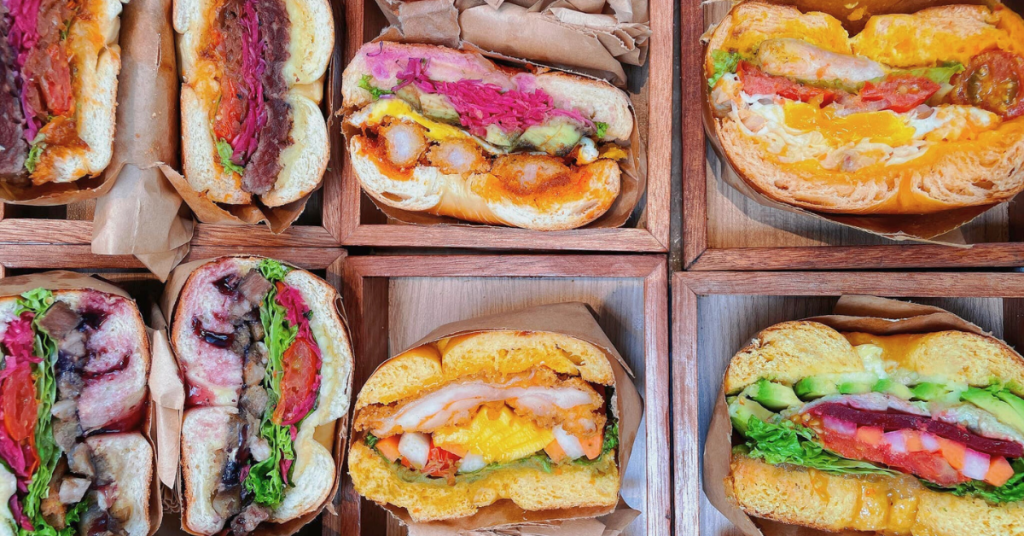 You've probably seen this brand's vending machine going viral online recently. Known for their bagels, Christine's Bakery first opened in Sunway City in 2017. According to its website, the brand takes inspiration from classic French recipes and modern Japanese baking techniques to create its signature hand-rolled bagels.
This all-new one-stop bagel vending machine by Christine's Bakery serves up both various flavoured coffee and pastries. There is also an oven next to the vending machine for you to heat up the food.
But for now, though, the vending machine is not available to the public as the brand told Vulcan Post that it's not officially launched yet.
Read articles we've written about Malaysian startups here.
Featured Image Credit: Senai International Airport / Cactus Boy Nursery / Vulcan Post