It wasn't really in Hannah Bhatt's plans to start The Uncanny Valley Studios, a business crafting quirkily designed handmade ceramics. 
She actually comes from a background in law, but chose not to pursue a career in law because she realised she lacked passion for it. And that led her to eventually co-founding The Covert Collective (an apparel company) some years ago with her husband, Samuel Chew.
But the couple later stopped the venture to focus on the new stage of their lives—parenthood.
"It was hard to juggle being new parents, being present, and having to come up with new designs and merch to stay relevant," Hannah told us. "A lot goes into it (running the brand) and we did not want to come up with half-hearted designs we ourselves would not wear."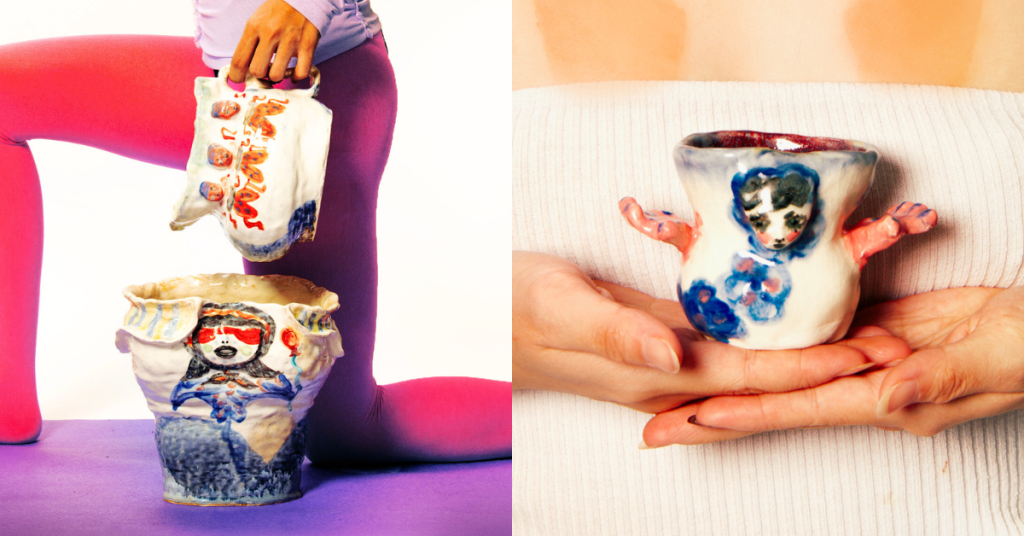 But it's been about four years since they shut down the apparel business, and five years since Hannah became a mother.
Not wanting to miss the opportunity to do something for herself, especially after struggling with the highs and lows of becoming a new mum, Hannah decided to dive into a new passion project.
"I wanted to still do art but I wanted to learn something new, have a new medium [to] express myself in a different way," she stated. And then she came across Clay Expression, a pottery studio which offered classes in the morning and wasn't too far for her to travel.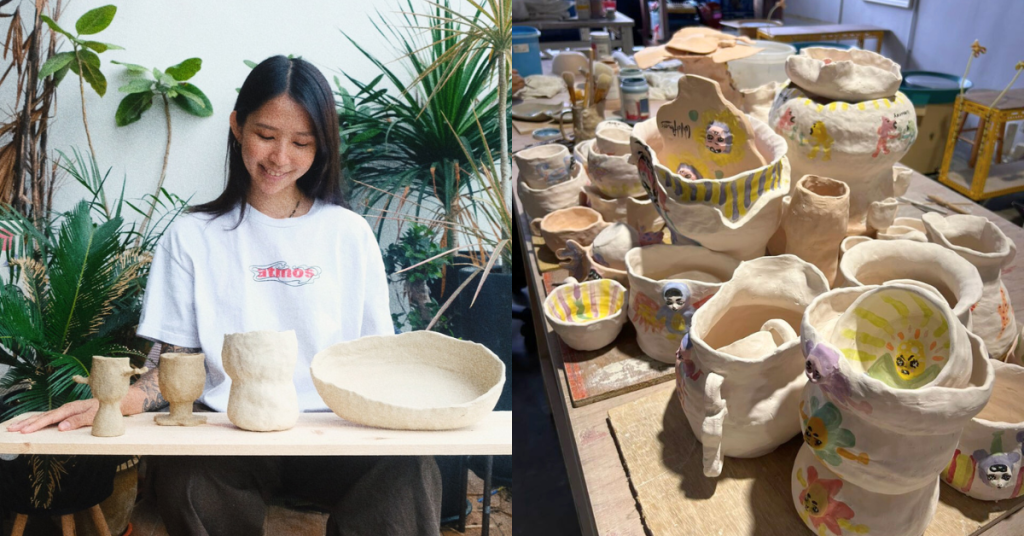 So while her children went to playschool for four hours a day, Hannah attended her own classes for pottery. The mother of two shared that she took all of Clay Expression's handbuilding courses and some kiln lessons, where she made a lot of ceramics.
And as The Covert Collective's Instagram and Facebook pages have always been spaces where she shared her art, Hannah decided to post some of her ceramics online too.
Then the opportunity to turn it into an actual business came in the form of Adeline Chong, co-founder and Chief Curator of Snackfood, who slid into her DMs and asked if Hannah would sell her crafts on the gift emporium platform.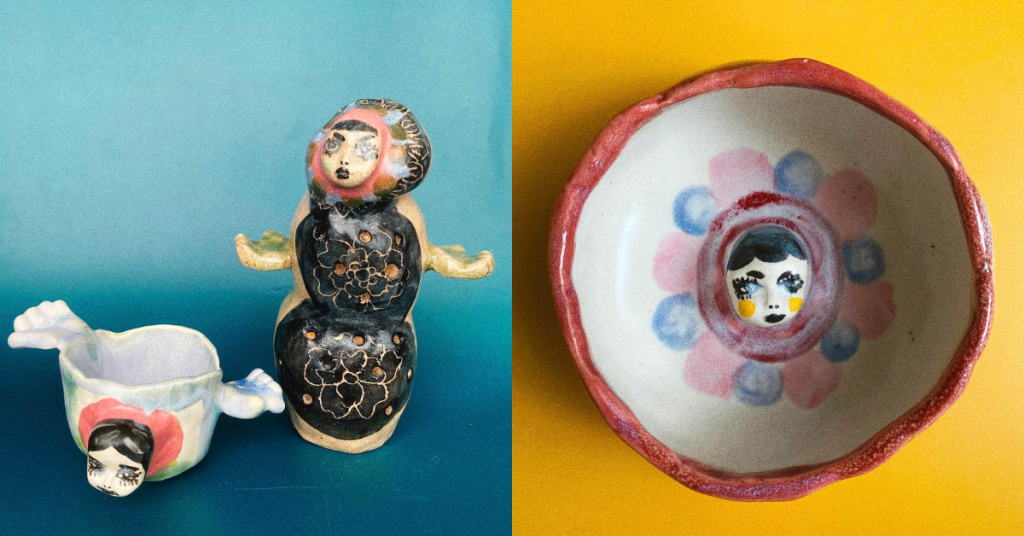 Taking inspiration from Greek mythology
Speaking to Vulcan Post, Hannah shared that The Uncanny Valley Studios had just opened in January this year.
The brand offers a range of products including trinket dishes, jugs, vases, mugs, and decorative sculptures. All of which feature The Uncanny Valley Studios' signature unconventional designs of rather peculiar-looking faces.
"I have always loved things with faces on them. I incorporated that in my designs from way back with The Covert Collective and I still do [that] today," Hannah shared.
The inspiration behind these faces are chimaeras, mythological creatures with various body parts taken from different animals. She integrates the creatures in her mind into the pieces, and hopes to transport viewers to a dance between the realism of wonder and fascination.
"The faces represent a symbol of the beauty that emerges when we dare to step beyond our comfort zones, going against conformity and embracing what makes us unique."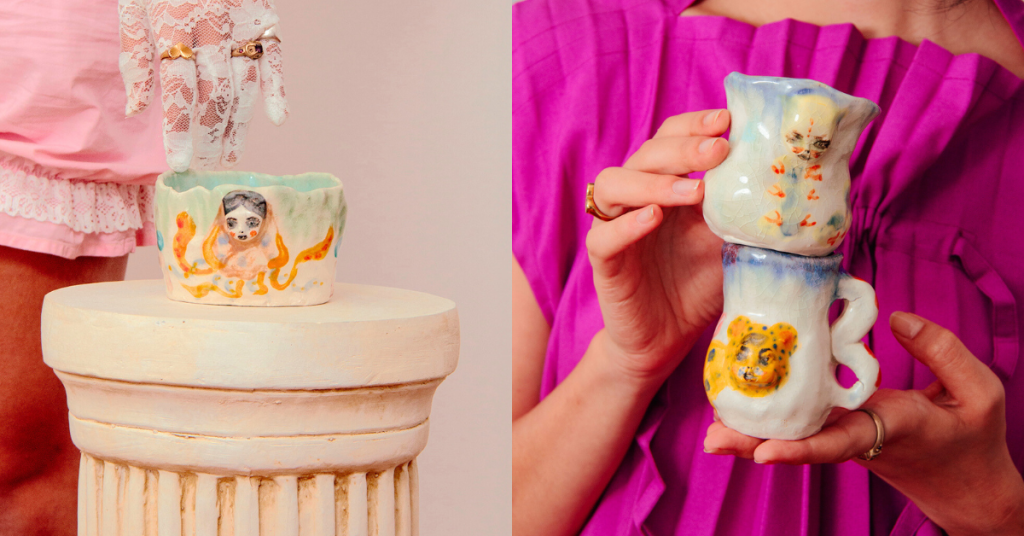 The founder subtly acknowledged that the pricing of the items (starting from RM120) may be on the higher side considering that the material isn't expensive, per se.
But she explained that the price tag also reflects the time that she put into the items. "Each detail is sculpted and pinched with care."
It took her eight months of classes and practice to reach her current level of expertise in the craft. And she's been loving the opportunity to create art with her hands, so much so that she tries to do it whenever possible.
"Whenever my kids are at school, when they take a nap, and when they sleep at night," she shared. "But when they are awake, I am present with them."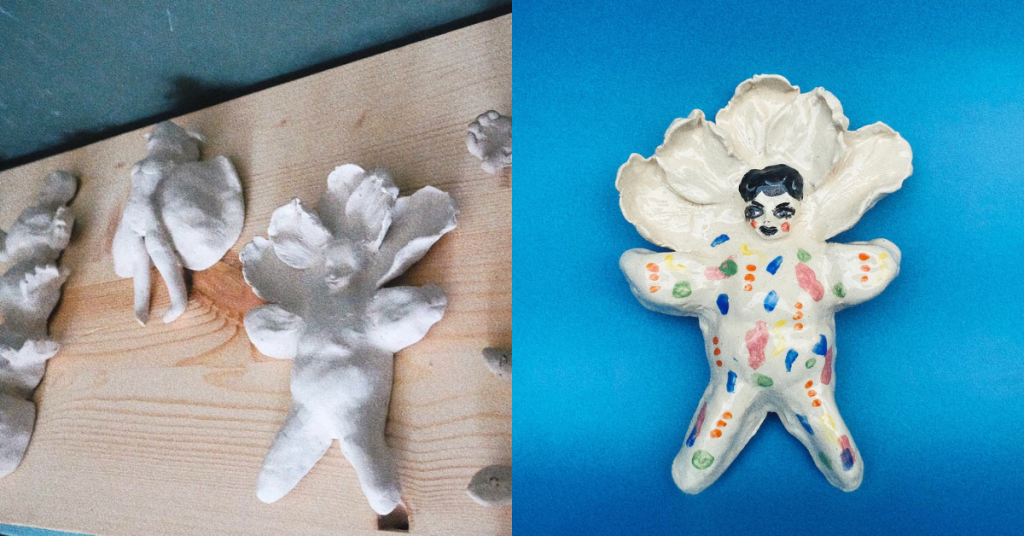 All of The Uncanny Valley Studios' products are currently only available on Snackfood's webstore and at Snackfood's physical retail outlet at Centrio Pantai Hillpark, KL. The items are ready-made, with Hannah planning to release small product drops every month.
If you're someone who prefers custom-made pieces, Hannah shared that she only accepts requests for ceramics in big amounts or large sizes to fill up the kiln. The reason is that she's looking to make the orders worth the cost of firing.
Dictionary time: Kilns are basically ovens for firing, drying, baking, hardening, or burning a substance, particularly clay products.

Source: Britannica
Each piece has its own story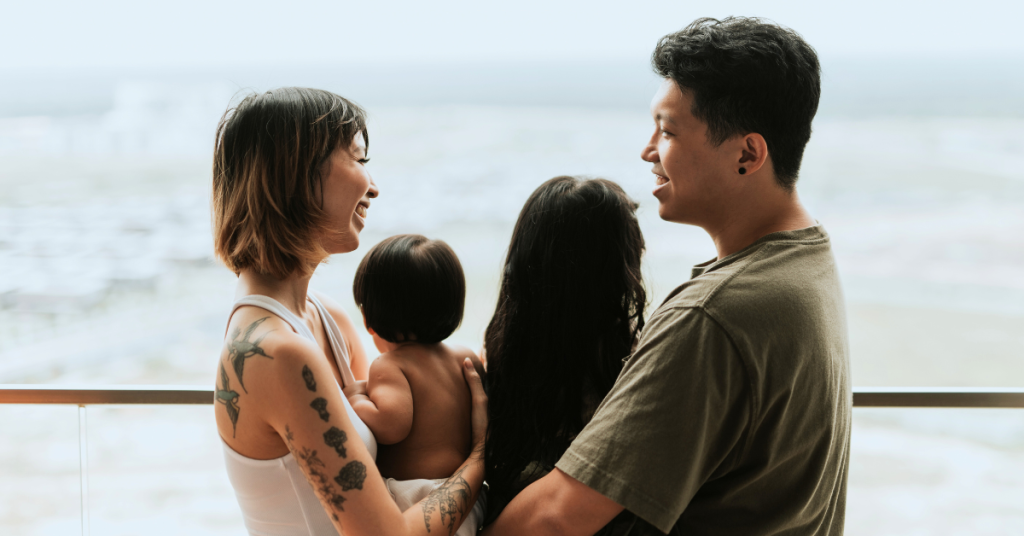 Considering that Hannah's previous venture, The Covert Collective, was run with her husband, I was curious to know why he wasn't involved in this business.
"A really good question," she chuckled. "Sam is not interested in ceramics." While he's advancing in his nine-to-five job, he's also running another passion project called FPL Banger (a sports podcast) with a good friend of theirs.
Hence, The Uncanny Valley Studios remains a one-woman show and her own passionate side hustle.
Sharing with us, the mumpreneur explained that she still considers herself as first and foremostly a full-time mum of her toddlers, who very much still need her around as the family doesn't have any helpers.
But she would love it if running the business turned into her full-time career, sometime in the near future.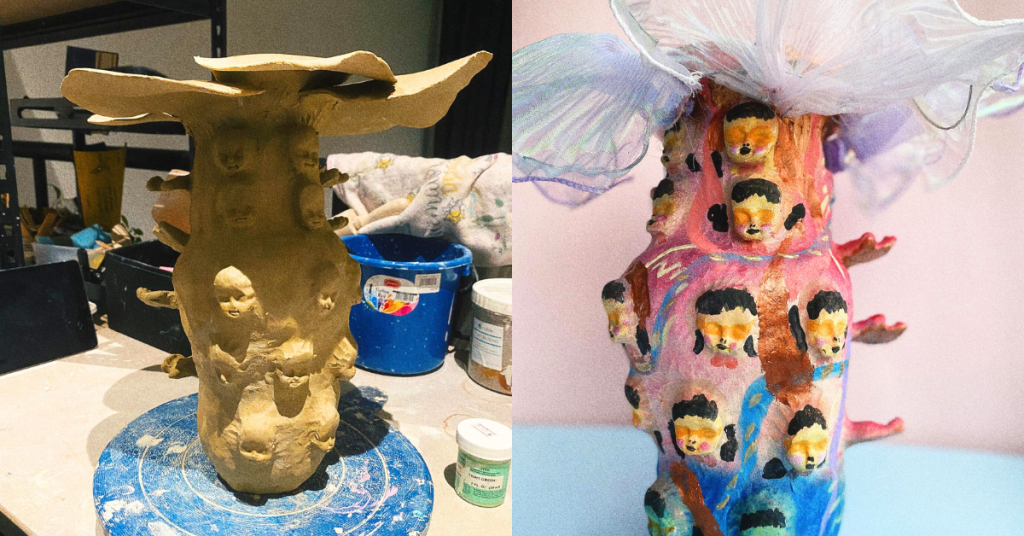 For now, though, Hannah is looking to expand the brand's range of products. She even teased the release of some new items coming up, including lamps, mirrors, and a whole lot of "exciting new items" she can't wait to share.
As for stores, the brand's catalogue will be exclusively available at Snackfood until next year, after which she hopes to consign to stores internationally.
Presently, the sculptor is enjoying the process of making things and discovering new ways to mould clay. "It really brings me so much joy to be able to do this, and I hope that my customers know how much thought, effort, and love I put into each piece."
"Each piece has a story and I hope people resonate with the pieces."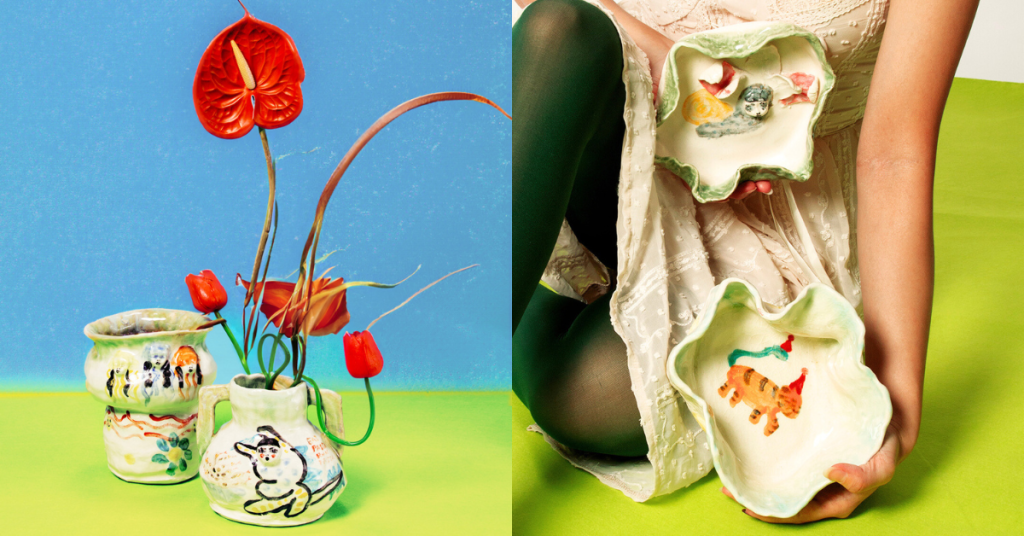 For example, Sumozilla is a unique creature that's half a sumo wrestler and half Godzilla who has an unusual passion for pasta. And in the right photo is a tiger and snake chimera called Party Animals, who has an unending desire to celebrate.
As part of The Uncanny Valley Studios' showcase at Snackfood, Hannah shared that customers will be able to read up on the significance and backstories of each piece.
"The stories help my audience find beauty in the uncanny. A lot my characters are considered creepy or grotesque, but they are all misunderstood and actually resemble a lot like us," she stated.
While Hannah's designs might not be up to everyone's tastes, it's inspiring to see the effort she puts into each of her crafts. And who knows, you might find one whose story appeals to you as well.
Learn more about The Uncanny Valley Studios here.
Read other articles we've written about Malaysian startups here.
Featured Image Credit: The Uncanny Valley Studios