At the recent VEG FEST 3.0, a vegetarian and vegan festival by VEG HUB, I came across a multitude of intriguing homegrown plant-based brands.
One of the names that caught my attention was VECO Burger. For one, the vegan mayo I tried was delicious, and while I didn't get to try the burgers, photos of them looked absolutely delectable.
So, I reached out to the team and connected with the founder and general manager of the brand, Chia Siow Ching.
Not her first rodeo
Born and raised in Sungai Besar, a small fishing village in North Selangor, Siow Ching graduated from the National University of Malaysia with a Bachelor's degree in Social Science, and later earned a Master's degree in Buddhist Studies from Taiwan.
She shared that she has been a vegetarian for over a decade, though she recently started transitioning to a vegan diet.
Six years ago, she had returned from Taiwan, and got the opportunity to start a vegetarian café in KL by the name of The Link Cafe.
"It felt meaningful as a vegetarian myself, aligning with my principles," she shared.
After three years of running the café, which sported an extensive menu with over 40 dishes (many of which handmade), Siow Ching learnt how challenging it was to maintain consistently high-quality offerings and serving that to a larger customer base.
That realisation led to a lightbulb moment for her. Why not streamline the operations by focusing on a single food category and offering them at a more manageable scale?
Not only did it make sense business-wise, but it would also make duplication more effective, allowing the spread of veganism to be easier.
"Launching VECO Burger wasn't a decision made with absolute certainty, but my passion for challenges propelled me forward," the founder expressed. "My previous years of cafe management provided invaluable insights and know-how in this new venture."
Emboldened by her expertise and a clear vision, Siow Ching started VECO Burger in 2021 alongside a business partner.
That partner is Terry Lee, the CEO of BMS Organics, which may explain why the first VECO Burger location is on Bug's Paradise Farm, an educational organic farm with an attached restaurant.
"We made a deliberate choice to launch this brand with a more manageable approach," Siow Ching explained. "Thus, we initiated our venture with a food trailer concept situated at Bug's Paradise Farm."
But why burgers?
Of all things that Siow Ching could have ventured into, I was curious why she chose burgers.
To that, Siow Ching shared that it's due to the team's aim, which is to encourage more young adults to explore plant-based diets.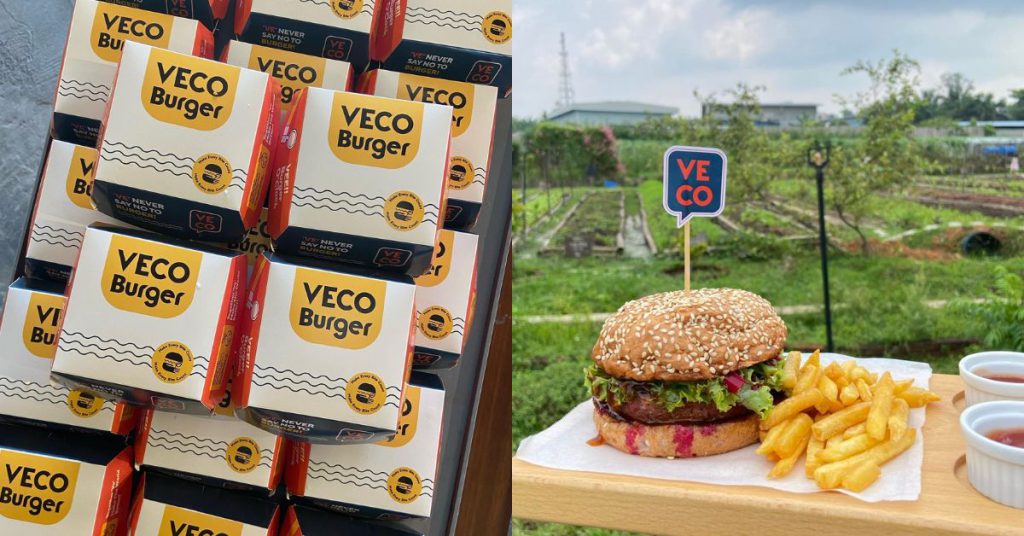 "We recognise that burgers are particularly appealing to this demographic," she pointed out.
"Furthermore, the availability of diverse and flavourful plant-based burger options is limited in the current market. Identifying this gap, we saw an opportunity to step in and fill it with our offerings."
Launching VECO Burger at Bug's Paradise Farm in December 2021, the menu initially offered just two burger flavours.
Siow Ching shared that one major challenge during the menu creation process was the limited storage space in their food trailer.
"It took me over half a year of dedicated effort to develop the extensive and diverse menu that VECO Burger offers today," she opened up.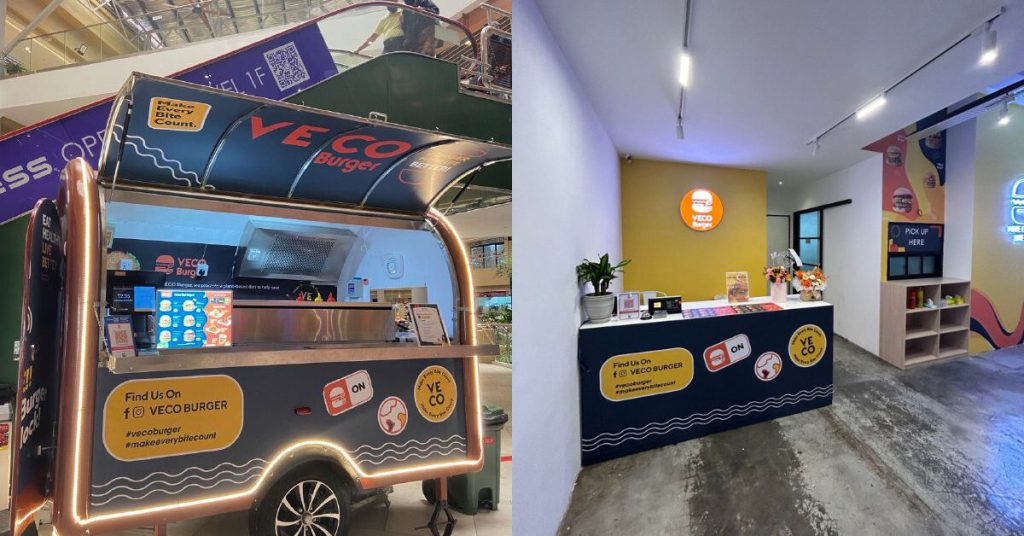 There's also the fact that Malaysia's vegetarian culture is rather diverse, with variations such as lacto-ovo vegetarian (includes milk and eggs), lacto-vegetarian (includes milk), ovo-vegetarian (includes eggs), and vegan.
Some of these diets even exclude the use of five pungent spices, which are onions, garlic, leeks, shallots, scallions, and chives.
The challenge here is that many sauces and ingredients in burgers commonly contain garlic and onion, as they play a significant role in taste profiles.
Yet, wanting to ensure that VECO Burger was able to cater to all sorts of diets, Siow Ching proudly took on the challenge.
Vegan-ising the mayo
When you think of ingredients in a burger, you may think of the buns and the patty first, then perhaps the toppings next. But, one thing that is critical in tying a burger together is the sauces used.
One such sauce is mayonnaise, which is usually made using eggs.
However, VECO Burger realised that most vegan mayos on the market were imported, more expensive, had limited flavour options, and contained the five pungent ingredients.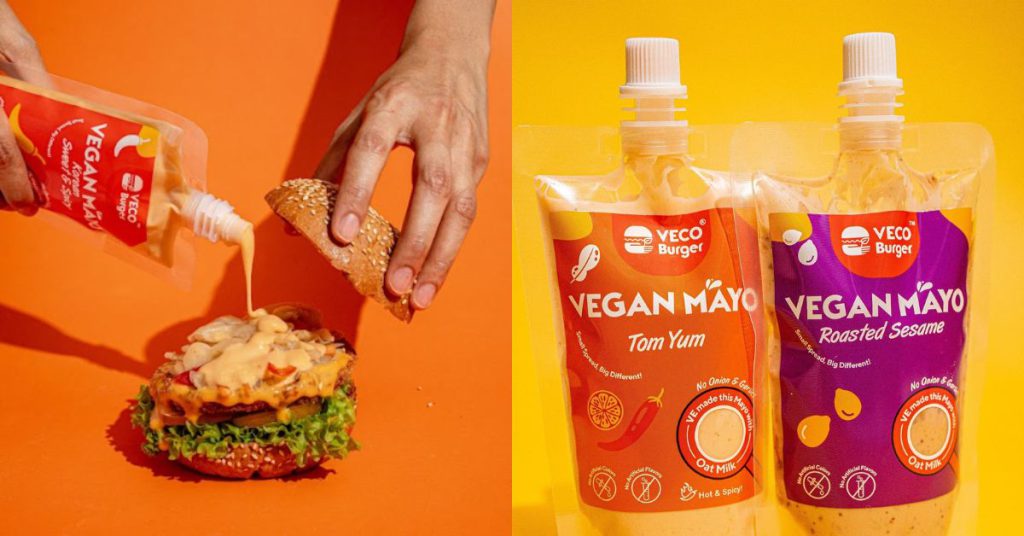 Thus, the team decided to formulate their own.
"Since we were making it for our own use, we decided to create a retail product due to the potential we saw in vegan mayo," Siow Ching said.
Siow Ching shard that most vegan mayo is soy-based, but VECO Burger's vegan mayo is crafted from oat milk and premium ingredients like Himalayan salt and organic sugar.
"This sets it apart from the rest, as we refused to compromise on flavour and quality," the founder claims.
According to her, it took about half to a full year to develop four distinct flavours: original, Korean sweet and spicy, roasted sesame, and tom yum.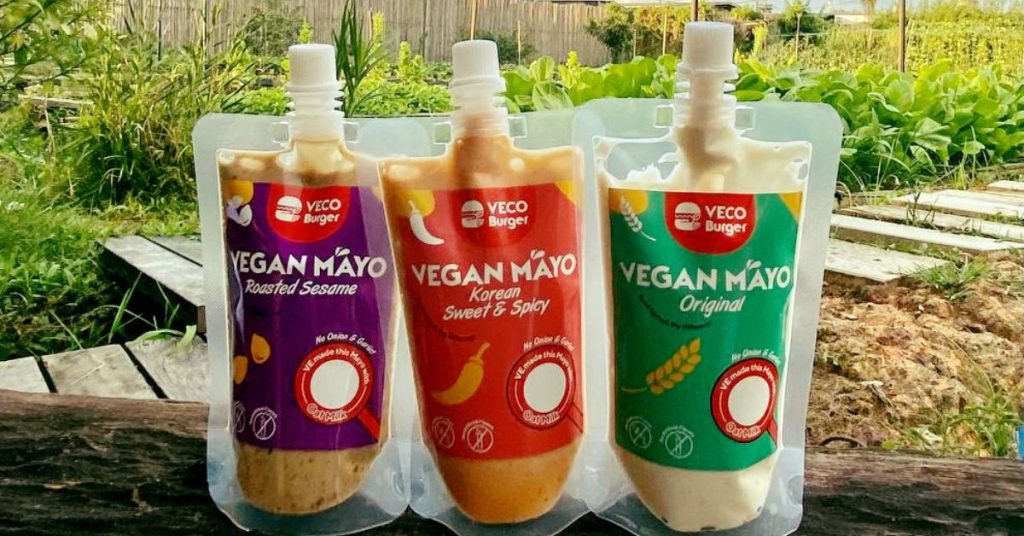 These unique flavours are designed to appeal to a variety of audiences, as VECO Burger itself doesn't limit its consumers to just vegetarians and vegans, but also flexitarians, health-conscious individuals, and just about anyone open to try.
Siow Ching told Vulcan Post that majority of its sales (around 80%) come from the food offerings, while the remaining 20% stems from the retail sales of the vegan mayo, representing a smaller but still sizable revenue stream for VECO Burger.
Trailing along
Currently, VECO Burger has two food trailer concepts and has also expanded into a café concept. Moving forward, she has plans to expand to a new location in the KL area. Additionally, the team is actively pursuing licensing as part of its strategic roadmap.
"The journey to our second outlet took nearly a year as we dedicated time to customise and import a food trailer from China, alongside extensive research and development efforts to create our full menu," the founder said.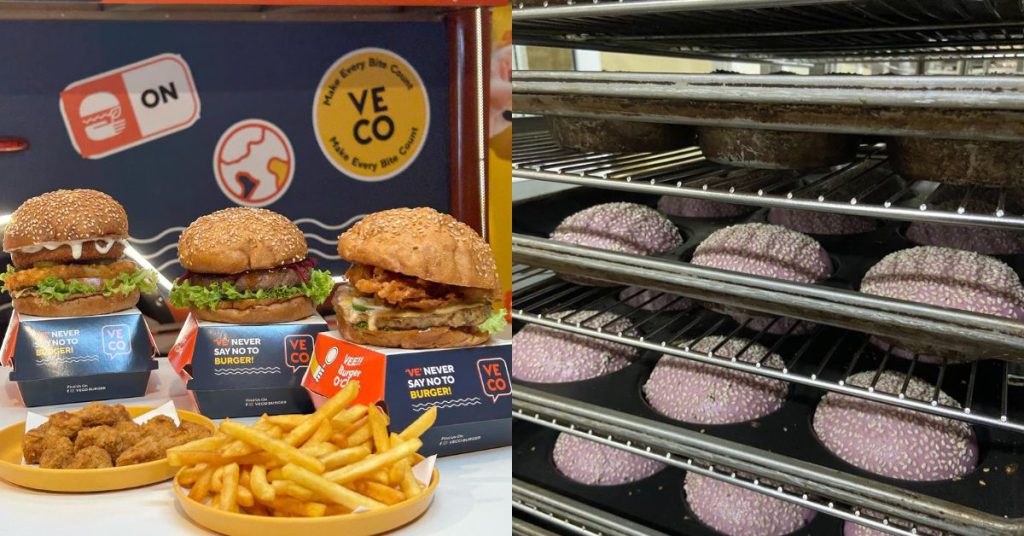 The reason for going with a food trailer format was due to its eye-catching appearance and ease of management.
As for venturing into a café concept, that was to offer a distinct ambiance and dining experience for customers.
Having experienced VEG FEST for myself, I'm more aware than ever of the growing landscape of plant-based brands in Malaysia. While this is exciting for the local vegan and vegetarian community, it also represents increasing competition.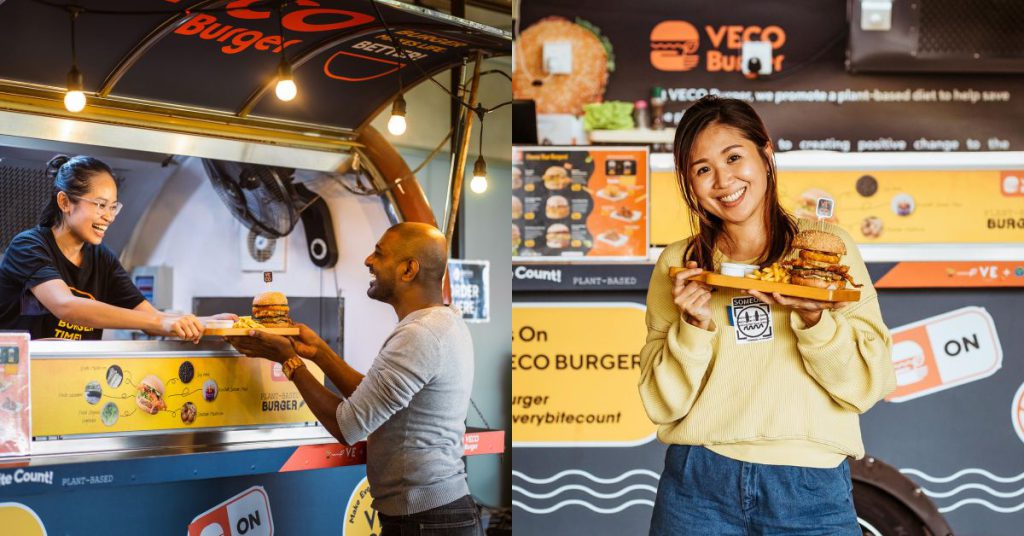 Siow Ching agreed that the post-pandemic era has witnessed a flourishing vegan food landscape, whereby many local companies have been venturing into the plant-based sector.
"It's truly heartening to witness this trend, as more individuals are embracing meatless meals," she said.
That said, she believes that VECO Burger stands out thanks to its unique selling points. In any case, the founder believes that healthy competition will drive them to continually improve and innovate.
"Furthermore, the increasing number of competitors signifies a growing acceptance of plant-based food among the public," she said.
Featured Image Credit: VECO Burger