Based on statistics between 2019 and 2021, on average, Bank Negara Malaysia (BNM) has minted about 800 million new coins at an estimated cost of RM64 million annually.
However, the thing is, many of us probably have an abundance of coins lying somewhere, be it in some piggy bank, in a coin pouch, or just in a drawer.
You might think that these coins don't matter much, but BNM pointed out in their 2020 annual report that about 30% of issued coins are not recirculated by the public, meaning they are idle or dead coins. That's estimated to be around 240 million coins in total.
All those coins end up wasting almost RM20 million in production costs.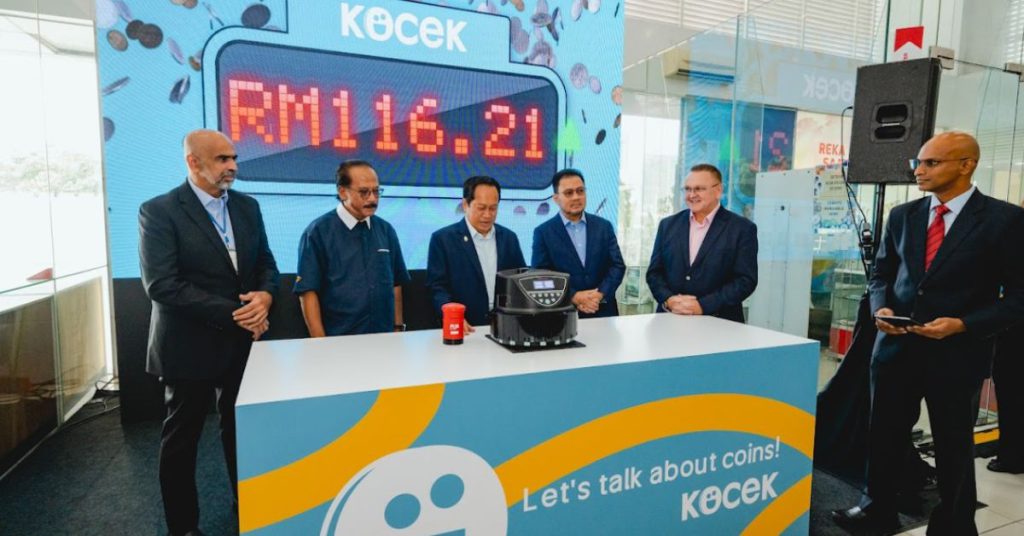 With that logic, it means that if those idle coins were recirculated into the economy, BNM won't need to mint that many new coins, thus saving money. Easy, right?
Well, in 2014, BNM supplied 236 coin collecting machines at financial institutions to enable coins to circulate again in the market. However, only about 180 machines are still operating, reducing the access points for the people.
In the 2020 annual report, BNM also stated that BNM-registered coin agents and financial institutions still face challenges in providing services for the public to exchange their unused coins, mainly due to limited access and complicated processes.
Coin deposit or exchange also requires machines and human resources, and it's time consuming for banks. 
To address all these pain points, a new service by the name of KOCEK has entered the market as a solution.
Resurrecting dead coins
KOCEK is a service powered by the MyPay app, which is owned and operated by Pertama Digital Berhad through its subsidiary, DAPAT Vista.
A listed company, Pertama Digital Berhad was founded in 1984. Today, it operates with the goal of "transforming how the Rakyat experiences services provided to them by the government and large private organisations".
In line with that, the MyPay app allows users to seamlessly make payments to government agencies, such as Indah Water and PTPTN.
And of course, it now also offers a coin conversion service through KOCEK.
In an interview with Vulcan Post, Dr. Sashi Kumar Tharmalinggam, who is the head of KOCEK Services, shared that Pertama Digital Berhad has established a close partnership with BNM since 2018. The objective was to help BNM deal with the problem of circulation of coins that are "abandoned" by the public.
Before officially launching KOCEK, the team had launched a coin exchange service, also using the company's MyPay application, as a proof-of-concept (POC) test at three shopping centres in the Klang Valley.
Through the POCs, they were able to recirculate around RM10 million worth of coins, Dr Sashi had reported to Malay Mail.
How it works
While KOCEK is a relatively new service, the machines they use aren't anything novel. Rather, they're just industry-standard coin sorting and counting machines procured by the company.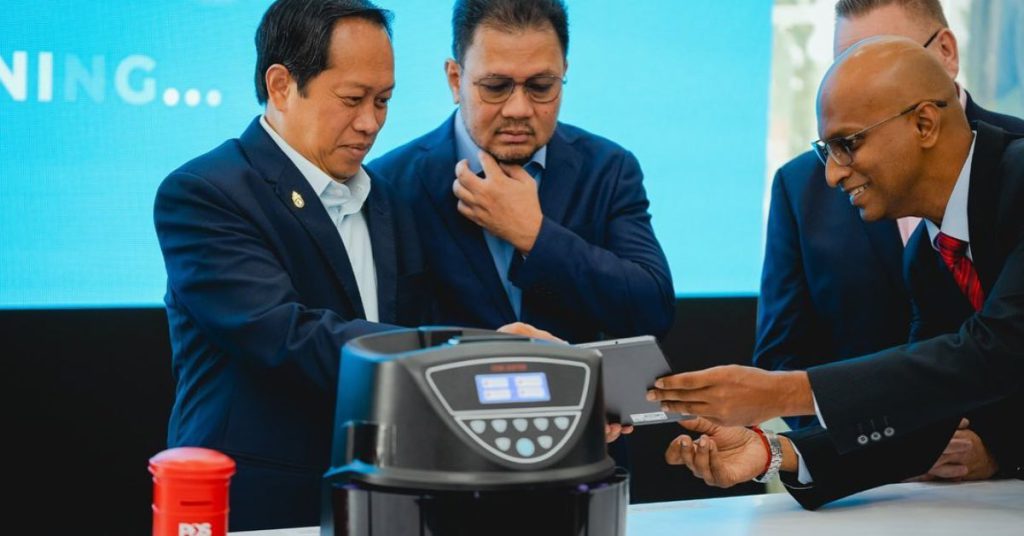 The way KOCEK is innovating the coin conversion process is through its app's technology, its accessibility, and the ability to "cash out" to any bank.
Through the MyPay app, users can not only look up locations for KOCEK services, but it also facilitates the transfer of value to the user's bank account. KOCEK does charge a 5% service fee for the total amount of coins transacted, though.  
"KOCEK receives coins from members of the public and processes those coins to count their exact value using our machines," Dr Sashi explained the conversion process. "The user will then scan a QR code using the MyPay app that initiates the transfer of the coin value into the bank account of the user."
This value will be reflected in users' accounts within three working days. Meanwhile, the coins left in the machine will be segregated into denominations, to be packed and sold to businesses. This part of the KOCEK service is called KOCEK Out.
Purchases can be made on the app, with a minimum amount of RM100 per pack. A 2% transaction fee is charged for the total amount of coins transacted.
Leveraging Pos Malaysia's extensive network
On October 17, Pertama Digital Berhad officially launched KOCEK, simultaneously announcing its collaboration with Pos Malaysia.
According to a press release, the partnership will enable KOCEK to offer its coin conversion services at Pos Malaysia branches throughout Malaysia.
"Pertama Digital Berhad and Pos Malaysia share the same aspiration to serve the people of the nation in the effort to elevate their life through digitisation," Dr. Sashi said.
KOCEK is currently operational at three major locations in the Klang Valley. Namely, it's in Subang Parade, Berjaya Times Square, and NSK Trade City in Kuchai Lama.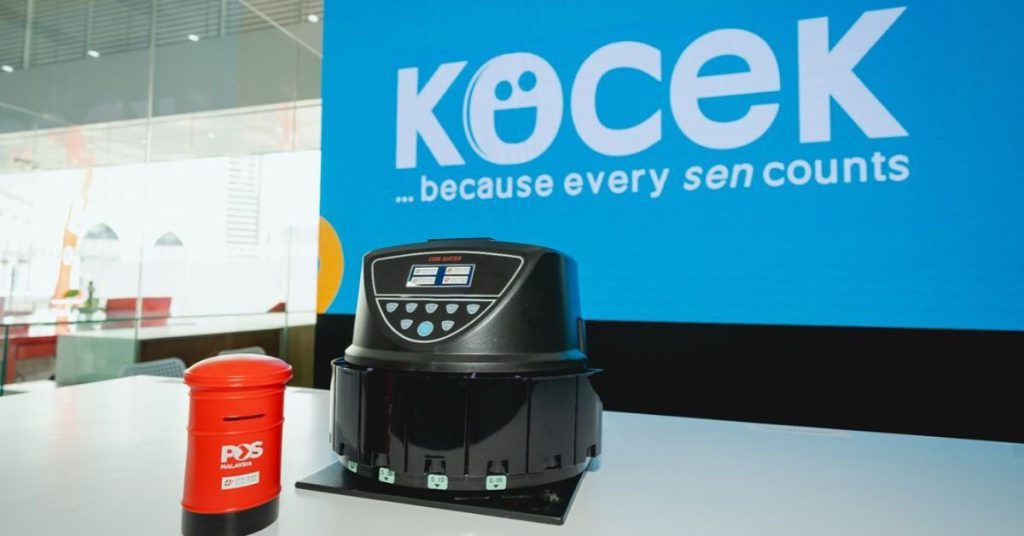 The service is already available in four Pos Malaysia branches too—Pejabat Pos Besar Kuala Lumpur, Pejabat Pos Besar Shah Alam, Pejabat Pos Kajang 2020, and Pejabat Pos Bandar Baru Bangi.
In the bigger scheme of things, KOCEK hopes that its services are fully integrated into society as part of the mainstream financial services provided by banks.
To achieve that, the target now is to be in 100 locations by the end of 2024, and up to 300 locations in the next two years.
"We aim to reinvigorate the circulation of idle coins which is estimated to save BNM about RM20 million minting cost annually," Dr. Sashi shared. "Achieving 50% recirculation of this amount is our target for 2024."
Featured Image Credit: KOCEK