As Malaysians, one thing we're highly proud of is the diversity and taste of our food. We constantly shout out about it to the world, and it also lingers in the thoughts of tourists.
But another aspect that is less talked about, but stands equally notable, is our robust biodiversity.
Earlier this year, The Star shared that Malaysia is one of 17 megadiverse countries in the world. This means that we're one of 17 countries (out of 195 countries on Earth) housing a large number of endemic species.
Dictionary time: Endemic species refers to flora and fauna that are restricted to a geographical area and do not occur naturally in any other part of the world.

Iberdrola
To help introduce and educate more people on Malaysia's biodiversity, Surin Suksuwan and Dylan Jefri Ong opened Sunda Shelves—an independent nature bookshop in Damansara Kim.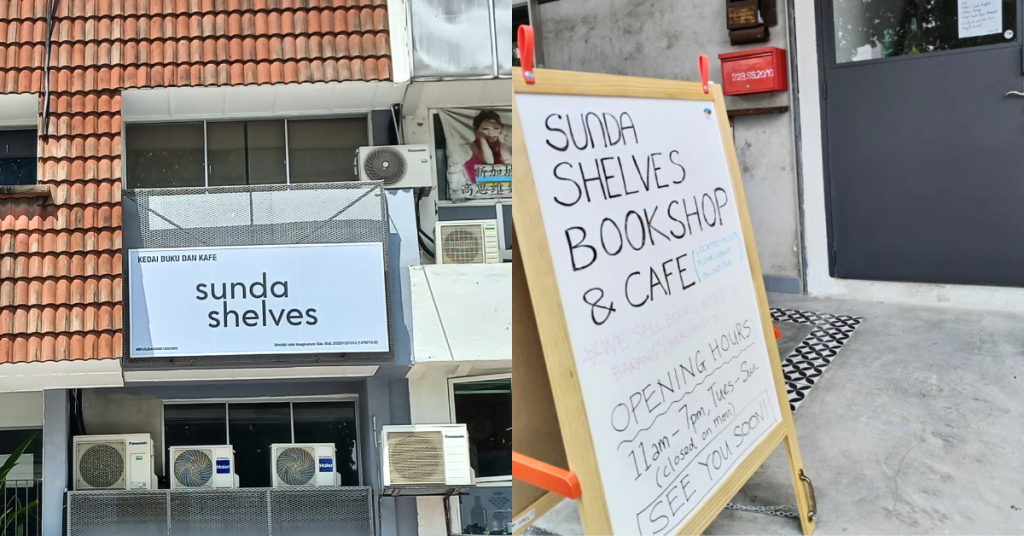 You could say fate is a funny thing
The co-founders first met each other when Surin was working on the Perlis State Park project, where Dylan was a volunteer and later a consultant to the project. This would become a friendship that's been going strong for 20 years and counting.
And coincidentally, they had each been thinking of opening a nature bookshop for many years. So they decided to finally make that dream come true together in 2022, using their own savings.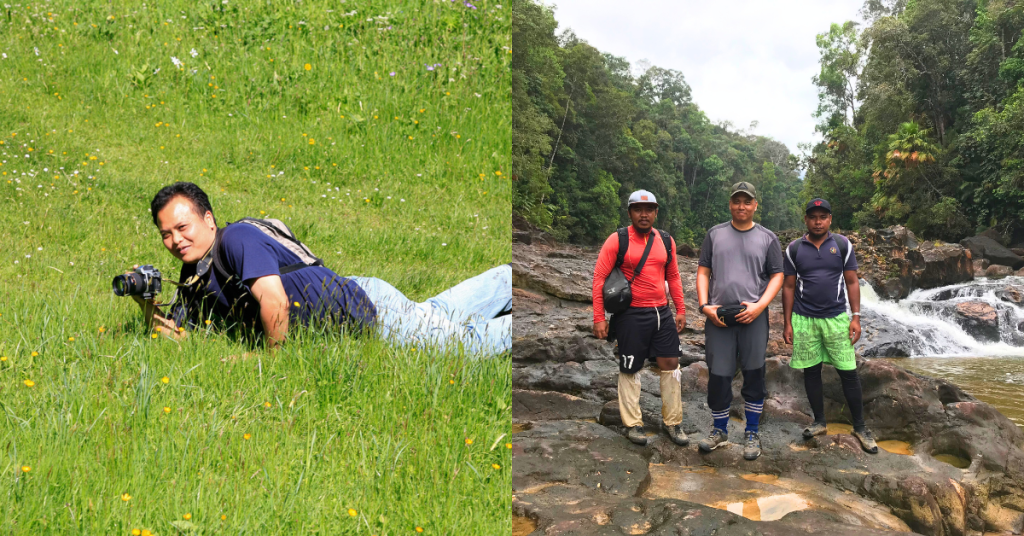 At Sunda Shelves, book lovers and nature enthusiasts can get books and merchandise on nature, culture, and travel related to Malaysia and elsewhere in Southeast Asia.
In their experience, it can be very difficult to find natural history books in Malaysia. There used to be a bookshop by the Malaysian Nature Society in their KL headquarters, but it's since closed down.
Having visited many bookshops in different parts of the world, it further fueled their vision for Sunda Shelves. But one of its main influences is The Borneo Shop in Kota Kinabalu, which the duo described as a very well-stocked bookshop specialising in natural history.
"There is a trend for independent, niche bookshops in favour of large generic chain bookshops," the duo shared. "Given that there is no other bookshop in Peninsular Malaysia specialising in natural history we already know that Sunda Shelves has a unique selling proposition."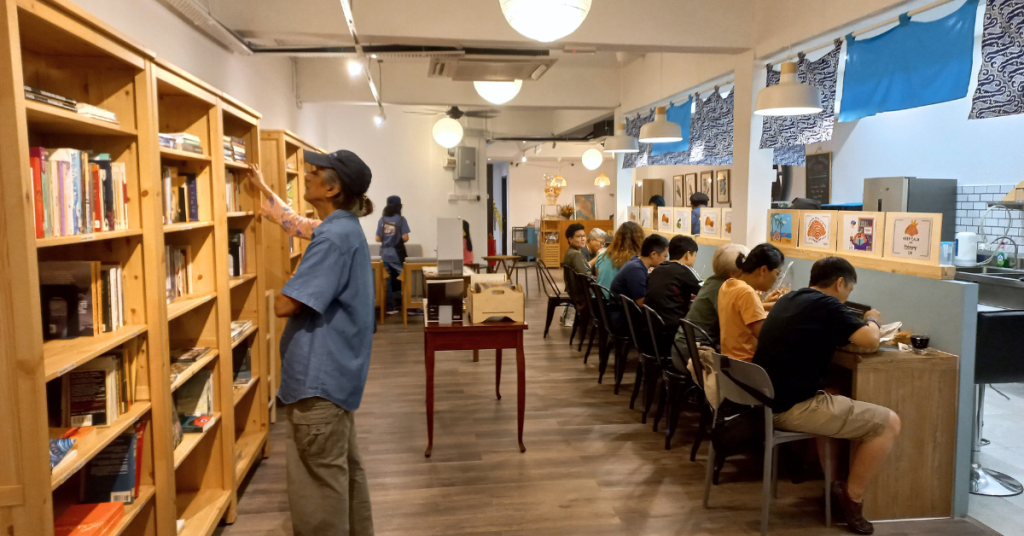 At the same time, they noticed the lack of a standalone bookshop in the PJ area. Hence, they decided to fill the void with Sunda Shelves.
It's a bookshop for everyone
"We have books that would appeal to researchers as well as the general public," the duo shared. So while there are research-heavy books, Sunda Shelves also carries lighter reads like fiction books for children and adults.
The bookshop provides a mix of new books bought from various publishers and distributors, as well as pre-loved ones sourced from "everywhere". Some are donated, while others are bought from second-hand markets.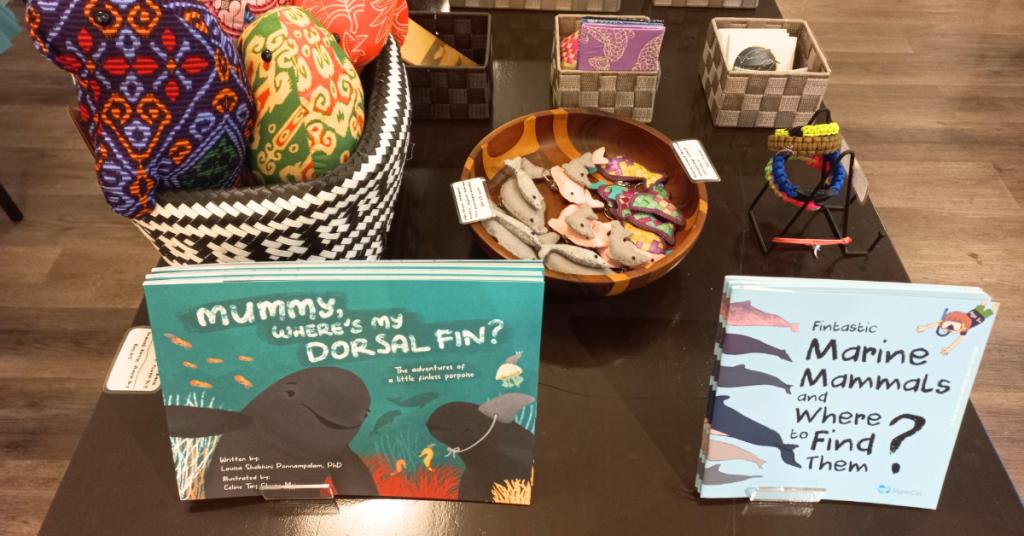 Since they've been involved in biodiversity conservation for many years, Surin and Dylan shared that they have a good sense of which books are factually correct and reliable.
However, with an increasing number of books at Sunda Shelves, it's quite hard for them to read and vet through every single one.
"Therefore, we do not attempt to provide a guarantee about the accuracy of all the books," they stated. "We do try to curate in terms of quality and subject matter, but at the end of the day the readers will have to decide for themselves which books appeal most to them."
At the same time, the co-founders curate the bookshop's offerings by interacting with customers and other bibliophiles to find out what's of interest to them.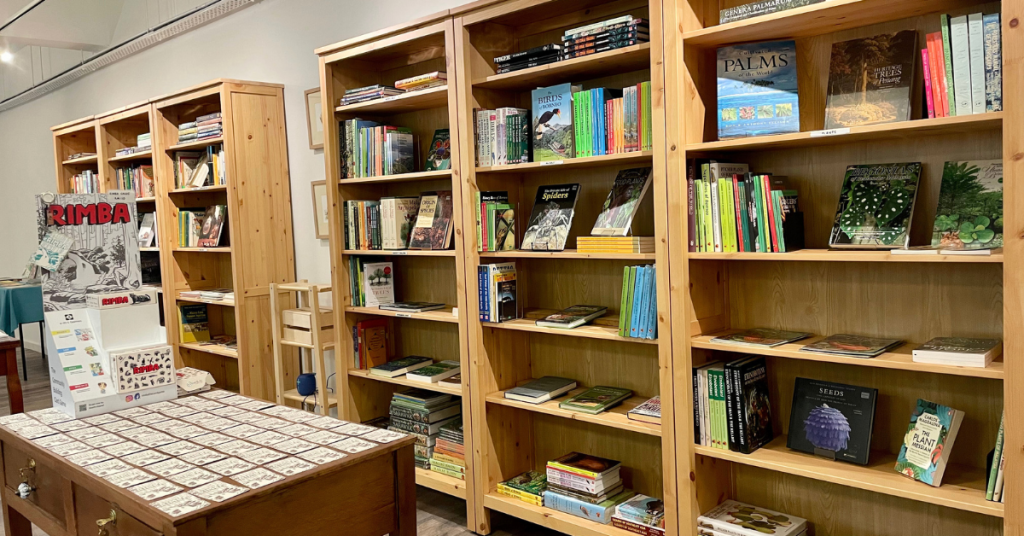 Beyond just selling nature books
Aside from finding your next read here, the independent bookshop acts as a space where like-minded people can meet and exchange ideas, and be inspired by what they see, read, hear, and do at the bookshop.
To encourage this, Sunda Shelves conducts events and activities to stimulate discussions on nature. An example would be an upcoming talk on seahorses by Dr Adam Lim from Save our Seahorses Malaysia.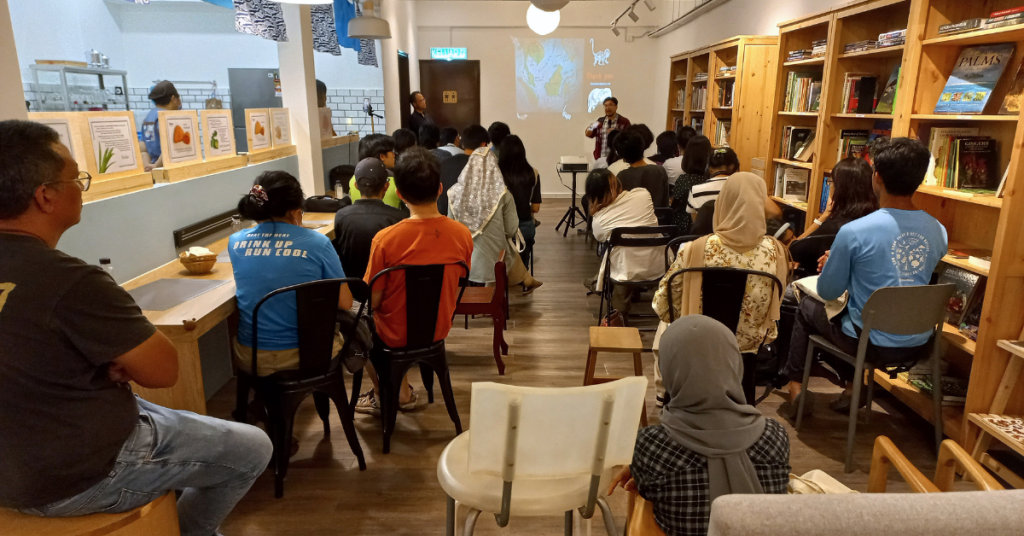 "We only have a limited space for these events at the bookshop, so it is not the main intention to attract a big crowd," they explained.
Books aside, the store is also home to an in-house cafe led by Sumalee (Surin's younger sister), who makes gourmet curry puffs under the brand name Maleepap. The curry puffs come in three assorted flavours, namely Siamese Rendang, Original, and Sardine.
The cafe also serves freshly brewed drinks like Pandan Tea, Roselle Tea, Vietnamese Coffee, and Thai Milk Tea.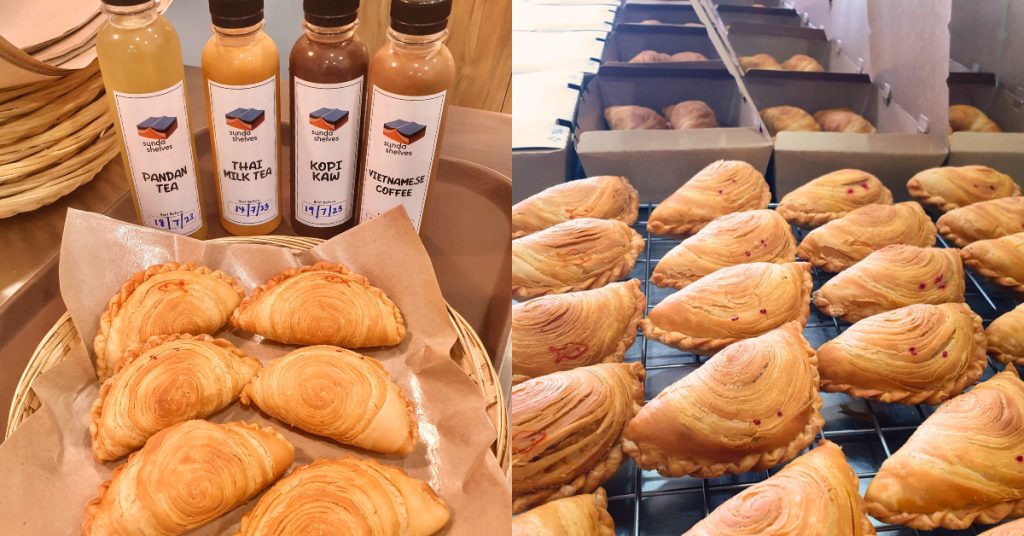 It's just a starting point
Speaking candidly, Surin and Dylan explained that Sunda Shelves serves as a platform to share their passion and knowledge for natural history and biodiversity. And by doing so, they hope to inspire and motivate others to join in on the effort of protecting and conserving our biodiversity.
Of course, they acknowledged that the bookshop alone isn't enough to grow widespread awareness of the topic. "But it is a good starting point," they said.
"Many people are still not aware about the amazing biodiversity that we have in the country and region. Hopefully, through the books that we have at Sunda Shelves and the events that we organise, we would be able to raise awareness."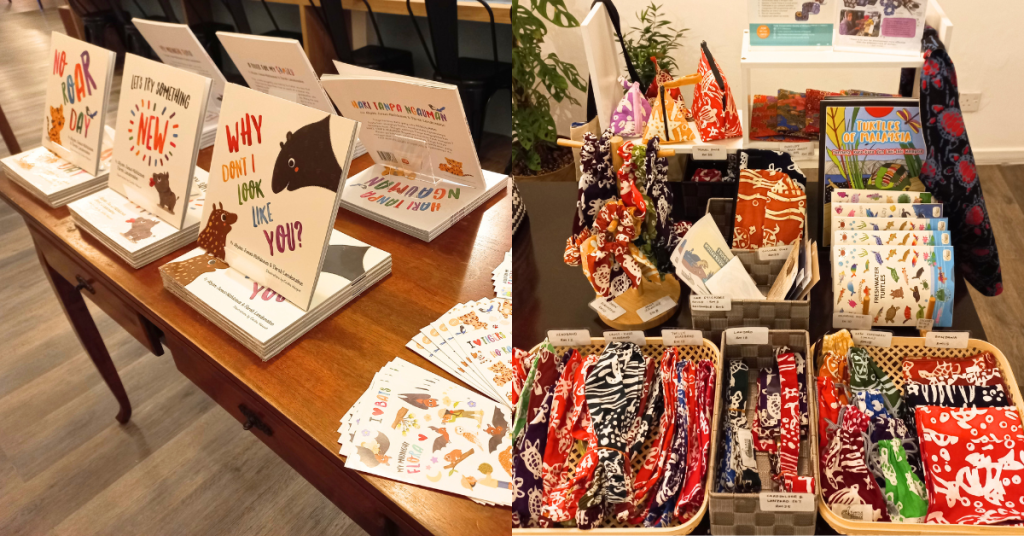 They're determined to make the bookshop financially viable so that it will survive in the long term. And if Sunda Shelves becomes a profitable business, the co-founders aim to open other branches or have pop-ups at strategic locations, such as key ecotourism sites.
But this expansion plan would naturally require a bigger team and partnerships with other like-minded people.
As Surin and Dylan are working full-time in the conservation field, Sunda Shelves is mainly managed by Surin's wife, Jennifer Neoh Tan. A few part-timers also come in when they're available.
So for now, their plan is to organise more events at the bookshop, participate in external events, and eventually improve Sunda Shelves' online presence.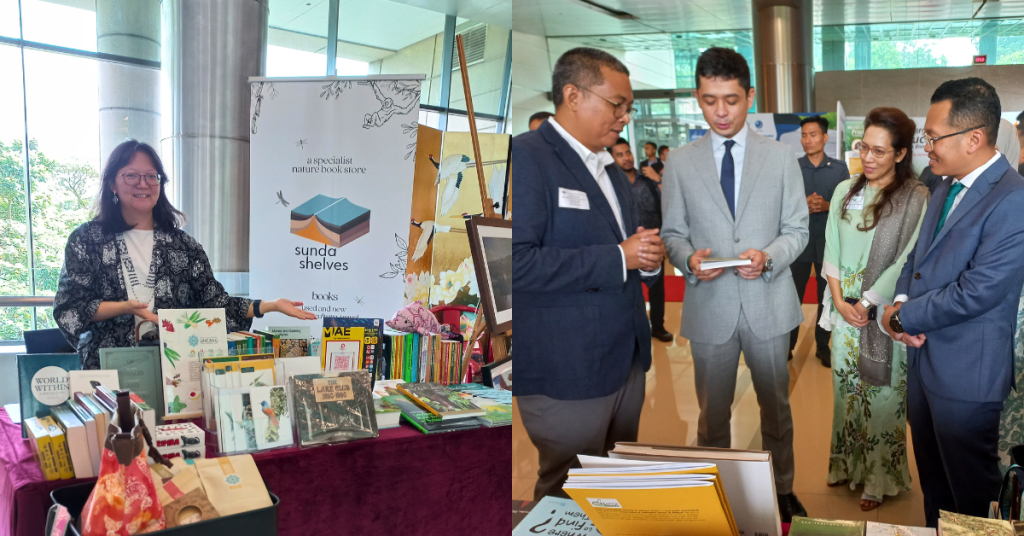 Though reaching their goal will not be easy, I find it comforting to know that there's now one more accessible space striving to bridge the gap between scientists and the general public. Because as French explorer and conservationist, Jacques Cousteau once said, "You can't save what you don't love, and you can't love what you don't know."
Featured Image Credit: Sunda Shelves