People leave the city for a bunch of different reasons. Some people might want to be closer to their loved ones, or perhaps just want a change of pace from the hustle and bustle that comes with being an urbanite.
But one of the most common reasons surely is the traffic.
Such is the case for Ling, the woman behind Vintage Green Cafe in Kampung Jawa, Melaka. Vintage Green Cafe is a part of The Daughter, a gift shop filled with vintage knick-knacks, from old handbags to well-loved books.
"I hate the traffic in KL so much," Ling told me. "If you walk to The Curve, it's almost 15 minutes. But one time I was stuck in the jam, and I was there for an hour plus. That incident really triggered me a lot."
In 2012, she moved away from KL, leaving behind her marketing job to start a business back in her hometown instead.
At first, she had ambitions of starting a gift shop, so she decided to open a flower shop.
"But it wasn't really working, so we changed," she said, sharing that the scene is actually quite competitive and requires much more management and marketing. "But I still thought a gift shop was an ideal business for myself. Then, I started meeting people who were really into vintage items, so I got the idea there."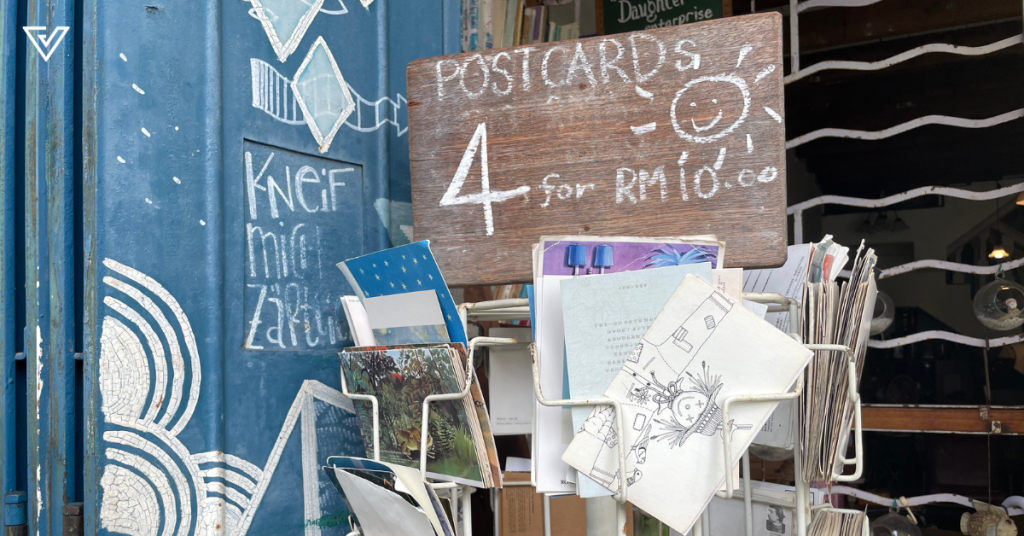 But rather than just open a souvenir shop with vintage items, Ling added another one of her interests to the mix—coffee.
Since Ling's father has spent his whole career in the kitchen, she decided to join hands with him as well.
So, in 2016, Vintage Green Cafe @ The Daughter got its start as a gift shop cafe, filled with charming artefacts and fascinating tales.
Food to fuel a hobby
While Ling runs the front of house and takes care of the beverage side of things, the kitchen is her father Tok's domain.
Over his long career, he's specialised in Western food, but he cooks good local food as well, Ling shared. I myself can attest to that statement, having tried his Maggi Goreng during my visit.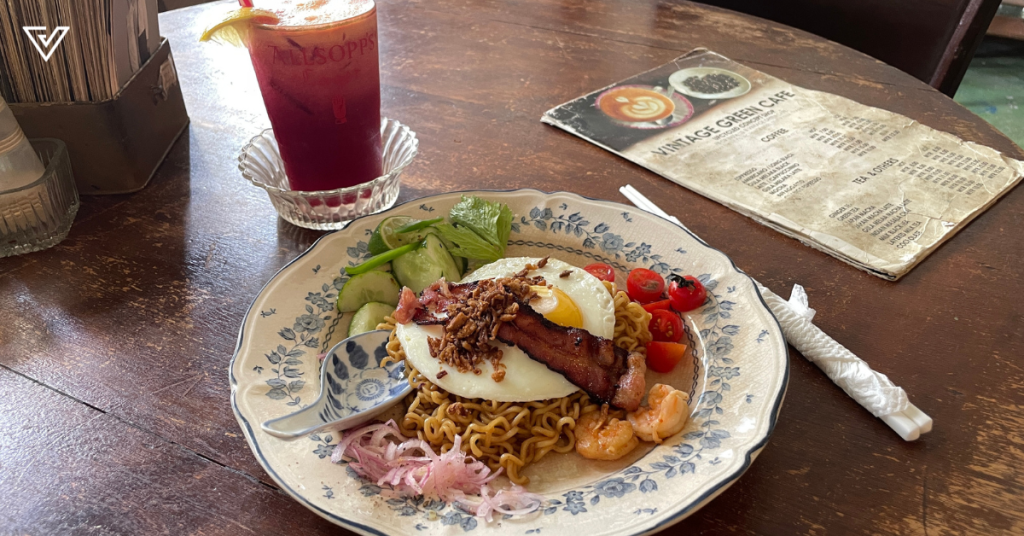 I also tried a refreshing fresh juice concoction, though I would've tried Ling's coffee if I hadn't already had my fill that morning.
"I've drank my own coffee for six, seven years, I've tried a lot of beans, so I can roughly tell if it's good coffee or not," she explained.
Apparently, during her time as a florist, she had worked with a cafe friend who taught her a thing or two. She said that their bean suppliers have also suggested that she should roast her own beans, but of course that comes with a big learning curve.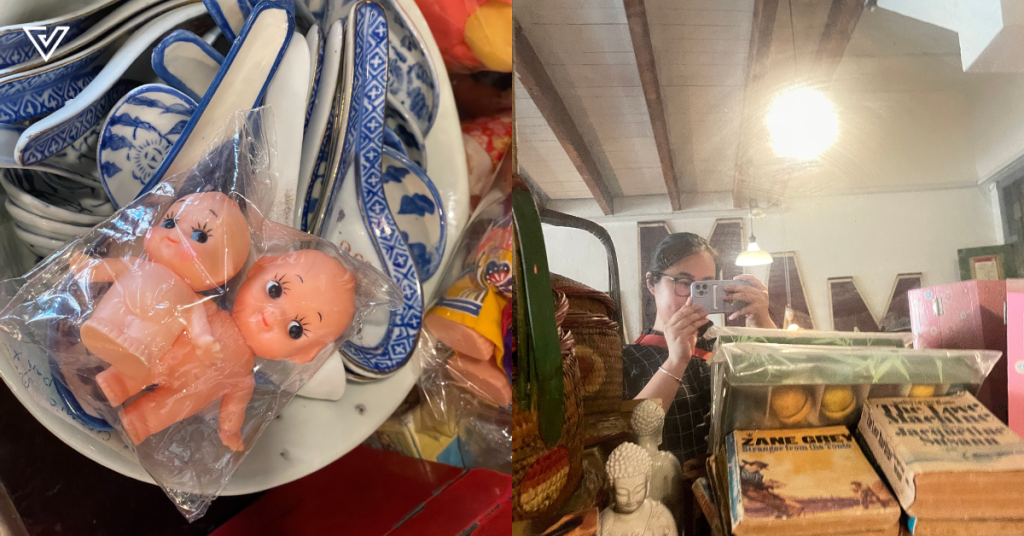 "You just have to decide how you want to spend your time," she mused.
While the food is delicious, it's arguably the ambiance and interior that first attracts someone to Vintage Green.
Entering Vintage Green Cafe @ The Daughter for the first time, I was met with a cosy store with an eclectic collection of vintage items. Old-timey swing music played through the speaker, completing the immersive experience of the vintage shop.
Everything displayed in the store is for sale, Ling told me. She also pointed out that everything is collected from Melaka, and the books and photography are mainly from the neighbourhood itself.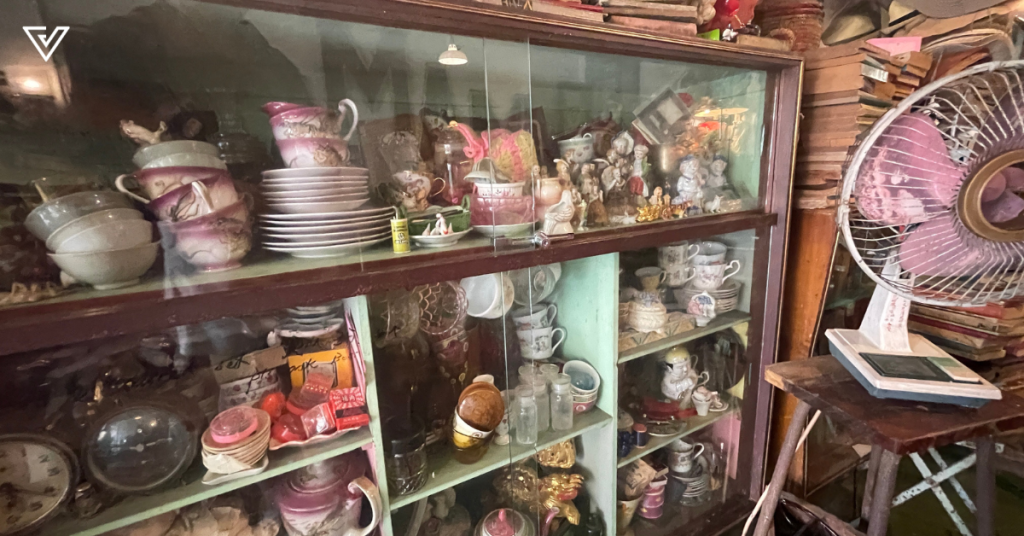 At first, most items were sourced by Ling herself, but after a while, people began to reach out to them to sell or give away their things. Over time, the shop began to fill up, collecting more and more stories from the corners of Melaka, and the Kampung Jawa neighbourhood in particular.
That said, Vintage Green also carries pieces from beyond the state.
"I help my friends sell their art piece, like some collage works from my friends from Penang," Ling explained.
Later on, she also showed me some short stories written by a regular customer from abroad, caringly stained with tea to make it seem more aged.
"Very interestingly, we'll find a lot of different customers with a lot of interesting hobbies, and you'll be surprised by what people like," Ling told me.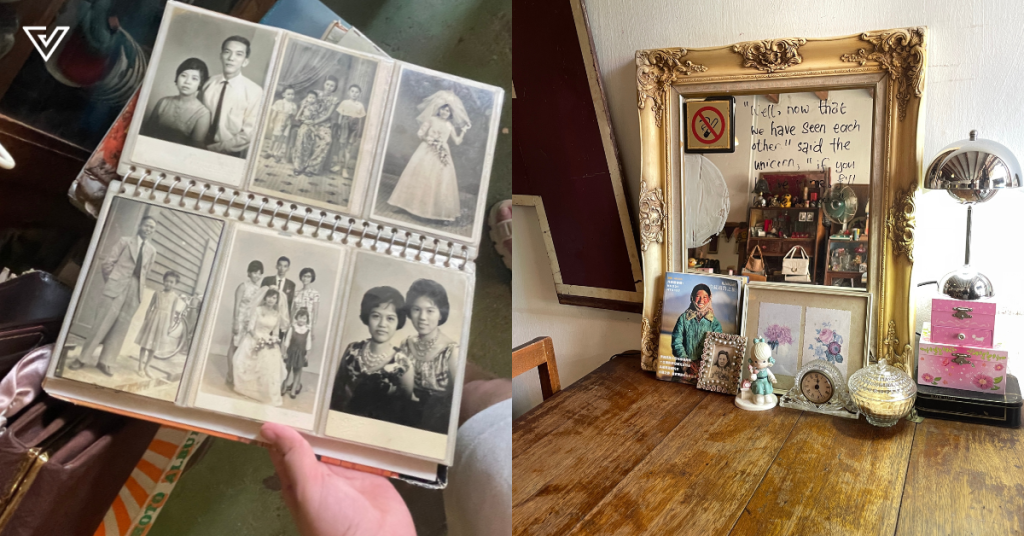 Yet, as interesting as the vintage finds in the shop are, the fact is that it's the F&B side of things that is more lucrative, compared to the gifts.
"It's kind of sustaining my hobby and my interests," Ling said.
A reflection of the neighbourhood
Just a couple paces away from the Jonker area, Kampung Jawa has also become home to quite a number of interesting cafes and eateries. This is an observation that Ling agreed with.
"In the past seven years, our surroundings, like within hundred steps, there have been about seven new eateries open—that's crazy," she commented. "I hope everybody's doing fine."
Despite feeling the competition, though, Ling pointed out that the community has actually banded together and even directly work with each other.
True to her words, a customer at Vintage Green did actually order a cake from a nearby store during my visit, which was then delivered by an employee from that store.
From old love letters to humorous books donated by visiting authors, The Daughter thrums with history. There's something nostalgia-inducing about this place, even if you don't have any connection with the neighbourhood.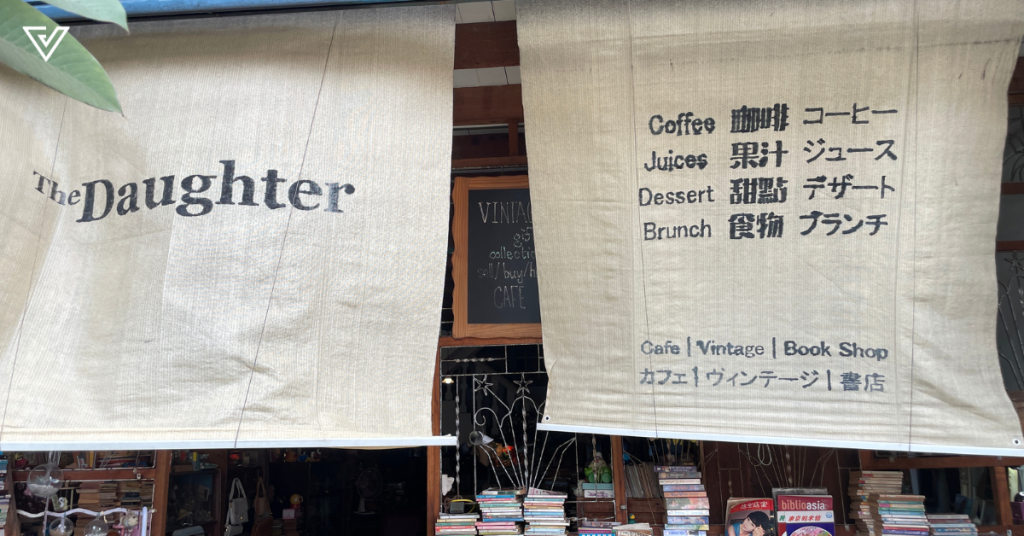 With its curiously charming allure, Vintage Green has even attracted regular seasonal tourists from abroad that always come back to Melaka to avoid the winter, Ling said.
"I'm not going out, but all the interesting people are coming in," she shared.
Moving forward, Ling and her dad have no lofty goals of expanding the business, but rather would like to just maintain the business, and upgrade the store bit by bit along the way.
Learn more about Vintage Green Cafe @ The Daughter here.
Read other articles we've written about F&B businesses here.