Around 2021, during the height of the pandemic, when health and wellness had been top-of-mind for many Malaysians, I started seeing various freshly boiled bird's nest brands on my timeline.
It's good for health and great for gifting all year round, so it made sense that these brands mushroomed during COVID-19.
Vulcan Post even featured one such business named Lamourme, and in that article, we also named businesses such as Etheral Nest and Just Swallow. However, it appears that all these businesses are not currently active.
Thus, here's an updated list of homegrown online brands to shop from to get your freshly boiled bird's nest fix this year.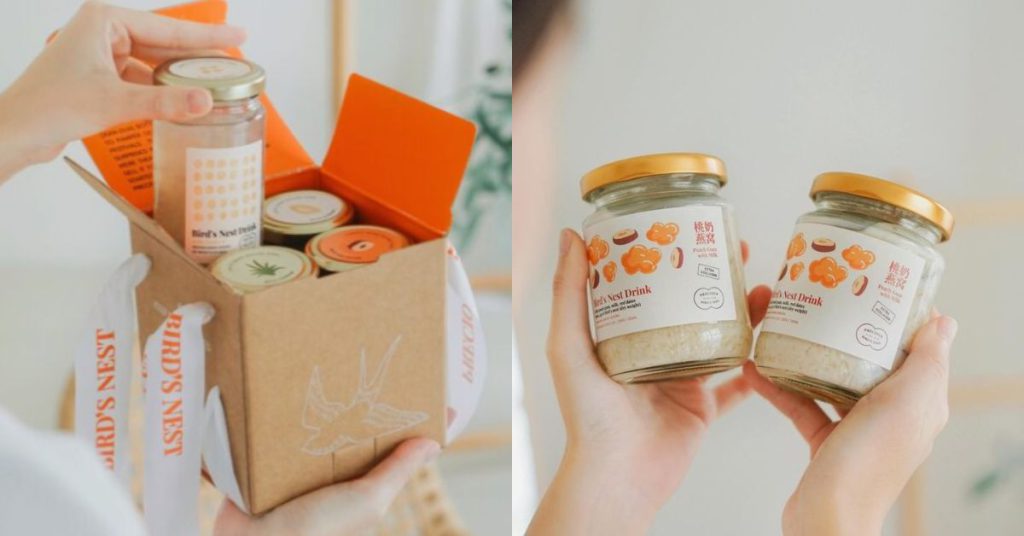 Established in 2019, Precious is a Johor-based business specialising in freshly boiled bird's nest. According to its website, the family has been in the bird nest business for decades.
Precious argues that its products are better than what some may cook at home, especially as they believe most Malaysians don't even know to cook bird nests properly.
The homegrown brand shared online that its cooking process involves a very controlled environment and a steady temperature for three hours, similar to the "sous vide" cooking method. This helps retain the most nutrients possible via low-heat slow cooking.
Precious offers a monthly subscription option as well as boxes of four or eight 165ml bottles. There's also the Signature 250ml series that features four bottles that contain the same amount of bird's nest, but with more flavourful ingredients.
There's an option with peach gum and milk, and a "Liu Wei" one, which includes red dates, goji berries, lily bulb, snow fungus, and longan. Sweetness options for each product can be adjusted to regular, less, or no sugar.
Where to buy: Website
Price: RM150 for Classic 4 bottles; RM300 for Classic 8 bottles; RM190 for Signature 250ml series
Delivery fee: For purchases below RM300, the fee is RM15 per address.
Shipping time: Deliveries are made on Tuesday, Thursday, and Saturday. Buyers will receive their purchases on the dates selected during checkout.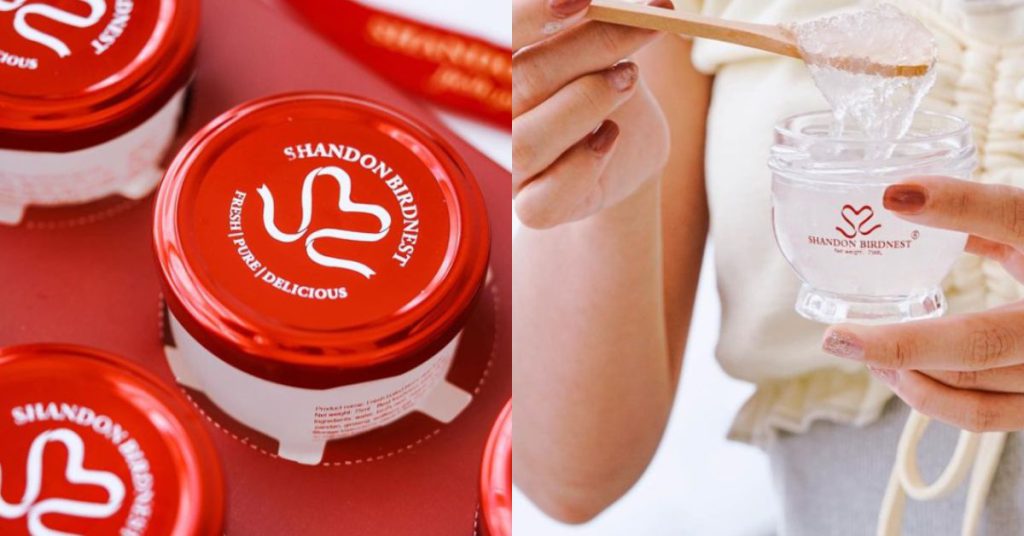 With an office based in Subang Jaya, Shandon Birdnest started as a homecooked bird's nest business focusing on families.
"When we found there are so many difficulties for the public to get an original and zero preservative bird's nest, we decided we [would come] to help," it wrote on its website.
According to the website, Shandon's bird's nest products are handpicked, freshly cooked, vacuum- packed and sent to customers within 24 hours to ensure freshness.
Shandon offers single purchases as well as subscriptions. For its single purchases, there are two types of bird's nest products available—the classic (RM35) and the prestige (RM42). Gift sets are also available starting at RM259.
Where to buy: Website
Price: Starts at RM35/bottle for the individual purchases
Delivery fee: Delivery is free for selected areas in the Klang Valley and Muar. The full details can be seen here.
Shipping time: Date and time can be selected for the deliveries, which are made from Monday to Saturday. The delivery hour can't be fixed for addresses outside of KL and Selangor.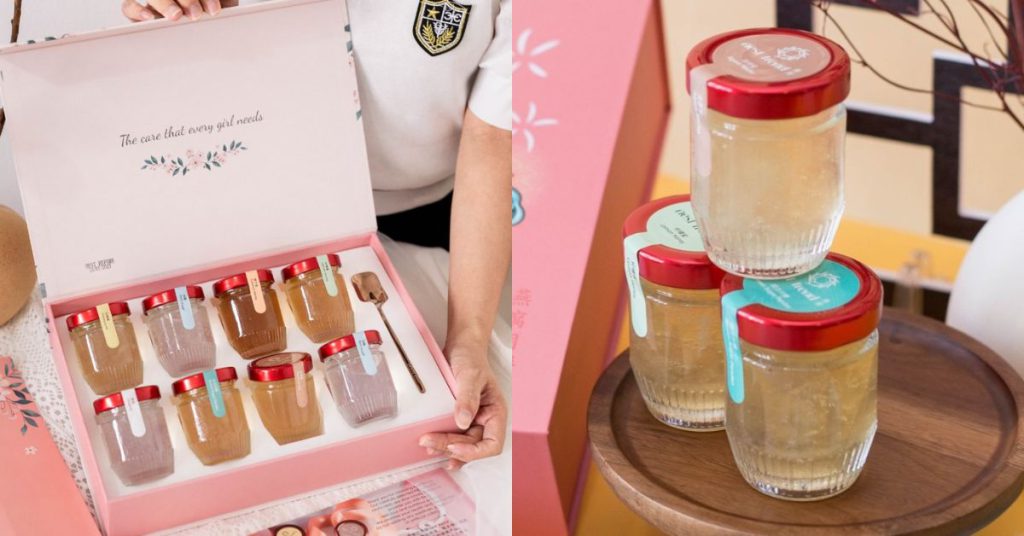 Founded by Edmund Mah and Desmond Mah, Nest Trend is a freshly stewed bird's nest business with a story.
Desmond himself has worked as a salesperson in the bird's nest industry for years, he wrote on Nest Trend's website.
During his wife's pregnancy, he had wanted to help ease her fatigue by cooking bird's nest for her, since it's beneficial for mums and babies.
Despite not having much time to do so in between work, he found a way to do so, and it became his daily routine even after the delivery.
Thus, with an ambition to help other mums too, he started Nest Trend. It offers a classic six-bottle set and a 12-bottle bundle, as well as an eight-bottle gift box.
Where to buy: Website
Price: Starts at RM188 for the Fresh Boiled Bird Nest Classic Set (6 bottles)
Delivery fee: It depends on the distance, with free delivery provided for purchases over RM100.
Shipping time: Customers can select the preferred receiving date during the checkout process.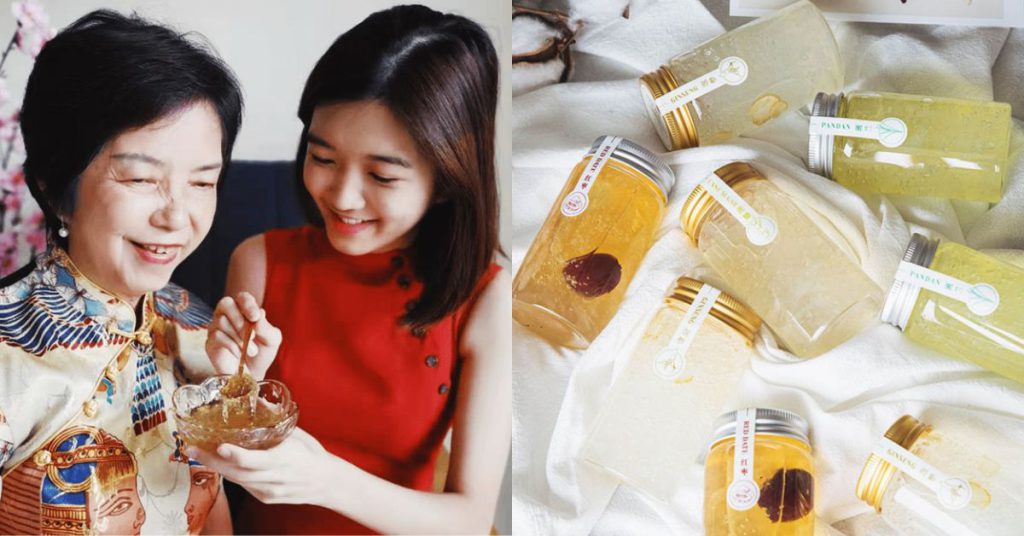 A family business, Shuang Yan uses bird's nest that are grown in its own swiftlet farms located in Gua Musang, Kelantan.
Explaining its ethics on its website, Shuang Yan ensures that its farmers carefully check if there are any eggs and/or baby birds in the nest before harvesting every month.
For its freshly boiled bird's nest, there is a four-bottle option and an eight-bottle option. There are also six-bottle and eight-bottle gift sets. Specially packaged gift boxes for festive seasons like Christmas and Chinese New Year are also available.
Where to buy: Website
Price: Starts at RM139 for the four-bottle option
Delivery fee: It's a flat rate of RM10 for orders within West Malaysia.
Shipping time: Klang Valley customers can choose their own delivery date, with next-day delivery available. For other states in West Malaysia, items will be shipped out every Monday and Wednesday via cold trucks and should arrive within one to three days.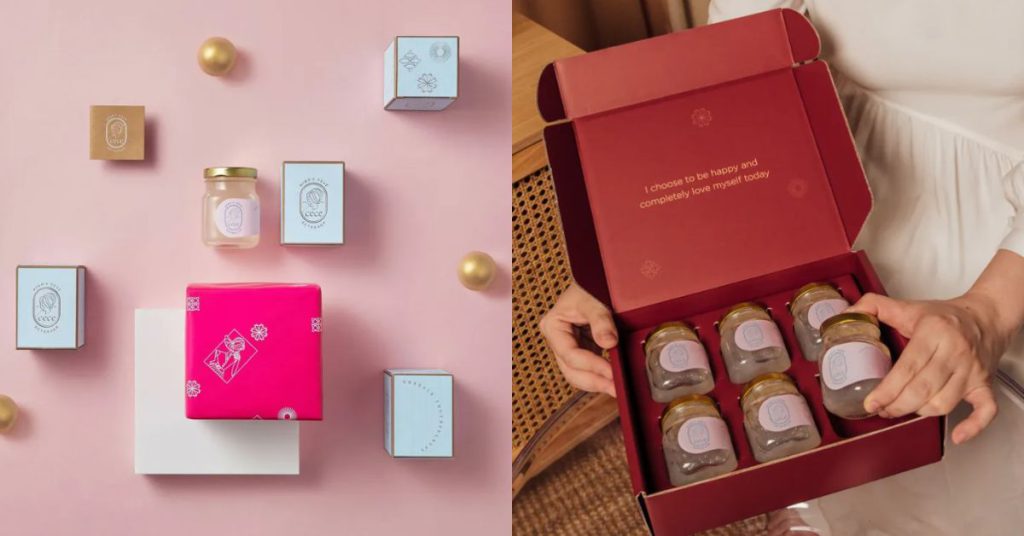 With a name alluding to "see see", the Cantonese word for strands, Lady CECE offers bird's nest featuring minimalistic and modern packaging.
They offer a four-bottle and six-bottle set, as well as subscription plans.
Flavour options are named Confidence for the original version, and Elegance for the goji berry and red dates-infused ones. Sugar levels can be adjusted to normal, less, or none during purchase.
Where to buy: Website
Price: Starts at RM159 for the Signature Gift Set (four bottles)
Delivery fee: Free delivery within a 20km radius in these postcodes, and a flat rate of RM15 outside of those areas.
Shipping time: Customers will receive their orders within one to three business days.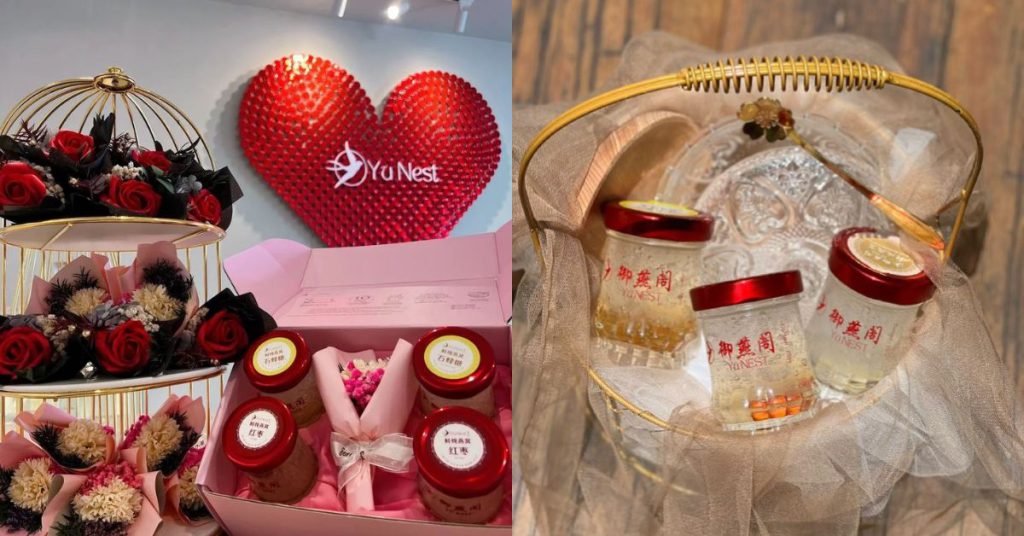 Starting out as an exporter of bird's nest and herbs sourced all over Malaysia, Yu Nest has extended its offerings to also include freshly concocted bird's nest drinks.
This business offers gift bundles as well as sets with three bottles, six bottles, 12 bottles, and 24 bottles.
Yu Nest Birdnest also has something called Gold Bowl Bird Nest which, as its name suggests, is a ready-to-consume bowl version of bird's nest drinks.
Flavour options include Honey Rock Sugar, Wolfberry with Rock Sugar, American Ginseng with Rock Sugar, Rose with Rock Sugar, Pandan with Rock Sugar, and Original with No Sugar.
Where to buy: Website
Price: Starts at RM108 for the Birdnest Gift Box Set 3 Bottles
Delivery fee: Free shipping for those in West Malaysia.
Shipping time: Most orders will be processed and delivered within one to two business days in West Malaysia.
Some halal options
While the halal options we found do not seem to be freshly boiled, they also boast health benefits and tend to be more shelf-stable.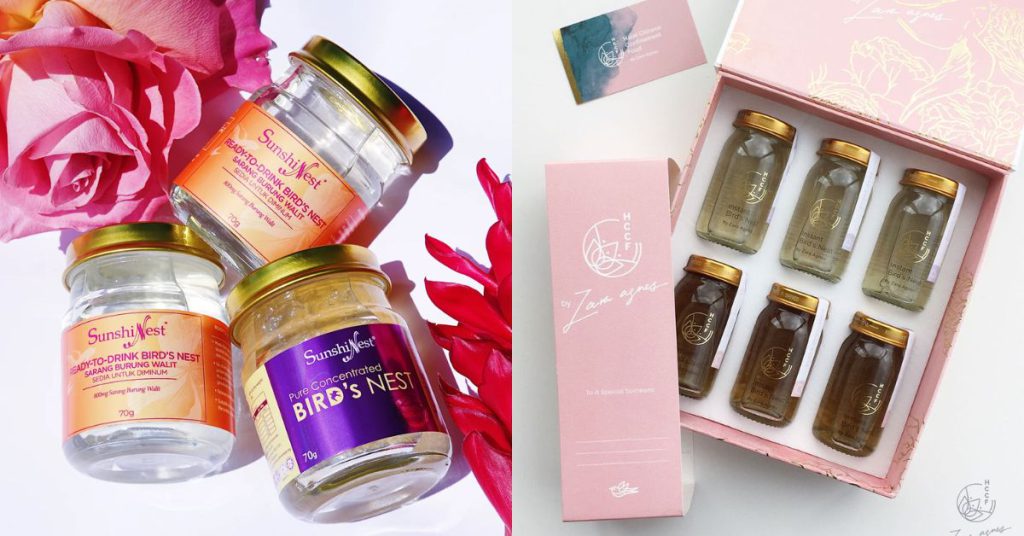 Some local certified halal brands selling bird's nest include HCCF by Zara Agnes and SunshineNest.
Many of the brands mentioned also sell dry bird's nest, with brands like Yu Nest having a halal certificate for those products, so Muslim friends can also prepare their own concoctions at home to enjoy the benefits of freshly boiled bird's nest.
Read other articles we've written about Malaysian startups here.
Featured Image Credit: Precious Bird's Nest / Nest Trend / Lady CECE