When someone tells their manager that they won't be pursuing promotions anymore, you might think that they just aren't ambitious enough.
In the case of Ethan Tang, the founder of local one-stop toy shop Toypanic, it's actually the complete opposite.
Hailing from Penang, Ethan graduated with a Bachelor's Degree in Electrical Engineering and subsequently began his career as an engineer at Intel in 2000.
Ethan would continue to work there for 14 more years, but it wasn't really due to a deep-rooted passion for engineering. The truth is that his decision to go into this field was practical, as he grew up in a financially challenged family.
"I knew that I would need to support my parents as soon as I completed my education, with no safety net to rely on. The only path forward was to excel academically, gain admission to a reputable university, and secure a well-paying job," he opened up.
"So, I dedicated myself to late-night study sessions during my later years in school, and once I entered the corporate world, it was all about work, work, and more work."
Ethan succumbed to the hustle until he reached his golden target of financial stability.
That was his turning point when he began to rekindle his deepest passion: toys.
"[Back then], my parents couldn't afford to buy us toys. The closest I could get to them was by visiting the supermarket and admiring the toy boxes."
So, he began collecting toys that brought back nostalgic childhood memories as well as new toys.
Then he turned his simple hobby of toy collection into not one, but two full-fledged brands.
A bold leap of faith
Although Ethan's corporate job offered him many benefits and a high salary, he never found true job satisfaction.
He wanted to take control of his own destiny. "This desire for autonomy may well have been a manifestation of a mid-life crisis," he reflected.
Thankfully, Ethan's so-called mid-life crisis sounded rather healthy. He took on freelancing before picking up part-time entrepreneurship. He had some business failures during his journey, but that left him with wisdom that business schools couldn't teach.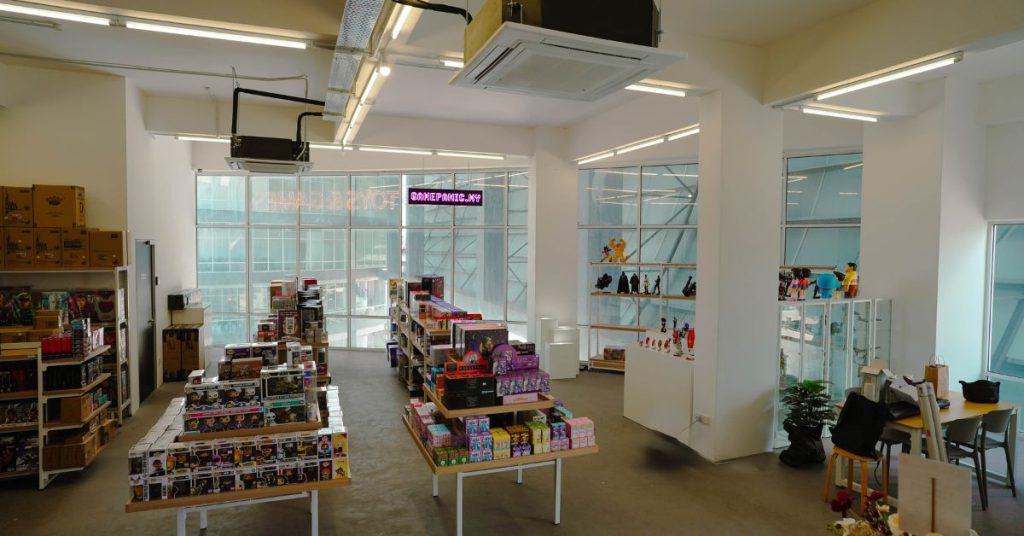 Combining those experiences with his realisation that he needed to pursue what he loved, he opened his laptop and wrote the first line of code that would give birth to www.toypanic.com.
This was 2010, so Ethan juggled his own business with his role at Intel for four more years, and it wasn't easy.
"During this time, I had recently started a family, so I had to tread carefully to avoid jeopardising my job at Intel while still nurturing Toypanic," he explained. Despite the balancing act, he remained laser-focused on growing his own business.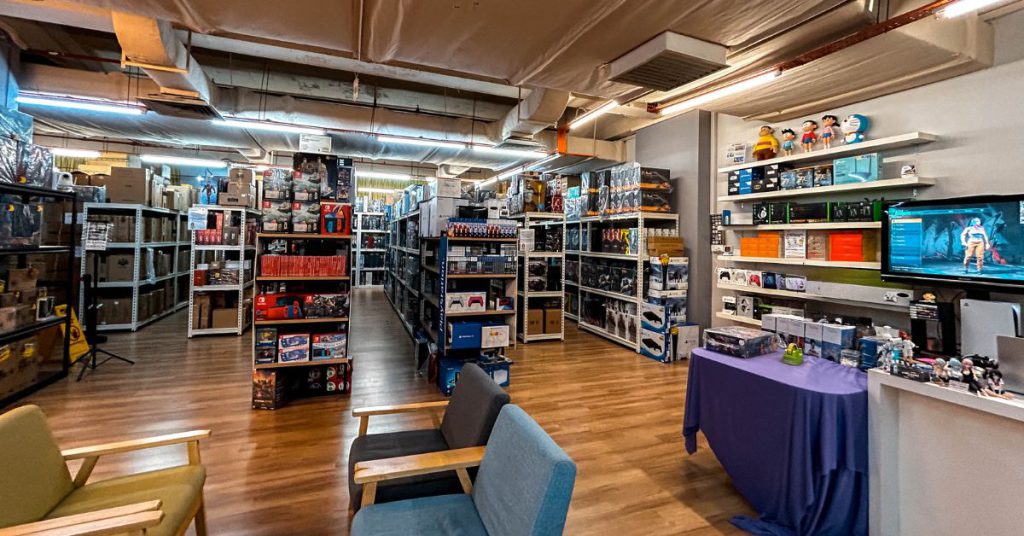 So, Ethan told his manager that he wouldn't be pursuing any promotions in the coming years. Of course, the decision wasn't without its drawbacks.
"Consequently, for four years, I found myself in the same position while watching my colleagues and even juniors move ahead," he shared. "As a competitive person, it would be a great lie to say that it didn't bother me."
But the sacrifice was worth it.
By 2013, the one-man business had picked up momentum, so Ethan decided to reach out to his best friend, Aaron Leow, who then joined as a co-founder. Like Ethan, Aaron had a passion for toys, and brought with him extensive experience in sales and marketing.
With Aaron on the team now, Ethan made the bold move to go full-time with Toypanic.
From there, Toypanic opened its very first physical store at Prangin Mall in Georgetown, Penang in 2014. Business continued expanding, and in 2019, the team was in a new space was with a larger retail area. As of October this year, they have further expanded to a second outlet in Seberang Prai.
Creating a product range
The journey doesn't stop there. In 2017, Ethan embarked on a new venture by the name of JackalX.
Although toy-related, JackalX is a completely different platform compared to Toypanic, as it's dedicated to bringing the team's creations to life, selling just the team's intellectual property (IP) rather than functioning as a toy marketplace.
Ethan was inspired to start JackalX because he noticed a "niche demand for something truly unique". He explained that in the early 2010s, the collectibles market was dominated by action figures licensed from popular media. Think characters from Marvel, DC, Transformers, Star Wars, and the like.
At the same time, Ethan said that there was also a smaller but growing community of collectors that wanted designer toys.
"What set designer toys apart from mainstream collectibles were their unique designs and limited releases, making collecting them a distinctive and fulfilling experience," he explained. "It became apparent that there was a gap between these two collector communities, and that's where JackalX entered the scene."
Starting the new business was not easy, though. The founder shared that he and Aaron attempted to secure bank loans and even presented their ideas to a government agency for funding. Unfortunately, they were turned down.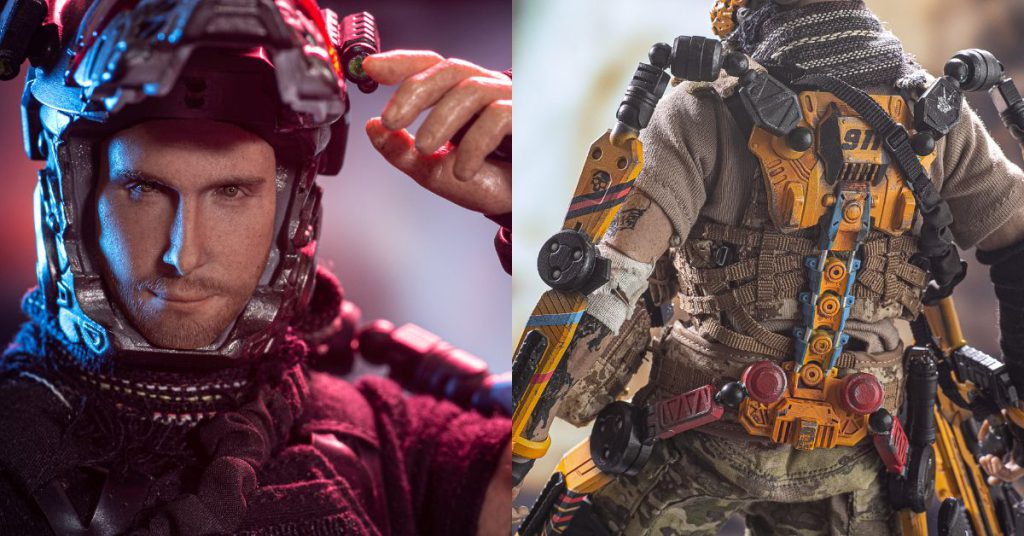 "What Aaron and I decided to do next was a high-risk move," he confessed. "We mortgaged our homes to secure an initial funding of RM500K to kickstart JackalX."
Thankfully, the gamble paid off. To date, JackalX has launched a total of 15 action figures, all based on four characters from the team's "Ophiuchus: Dawn of the Humanoids" series.
"In addition to the unique design of our action figures, what truly sets us apart is the compelling backstory of each character and the rich universe they inhabit," Ethan explained.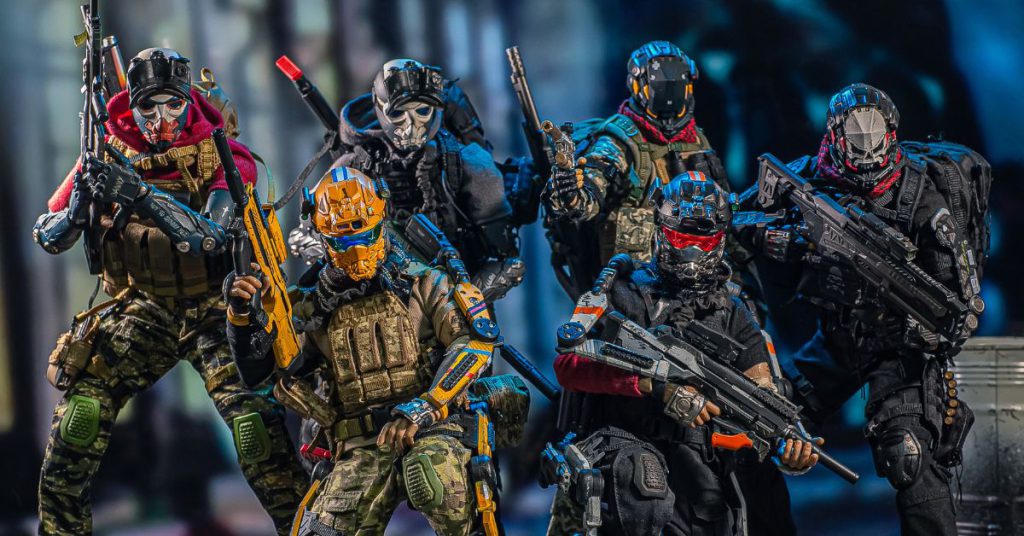 He shared that collectors often relate not only to the physical action figures but also to the emotions and ideals represented by the characters. JackalX's characters typically draw inspiration and emotion from modern conflicts and wars, things that plague our world even today.
While JackalX is certainly a rewarding effort for the toy lover, he revealed that the sales volume ratio between JackalX and Toypanic is approximately 1:9.
"JackalX is highly capital-intensive, and our current strategy involves targeting only one character release per year," he said. "We can't allocate 100% of our resources to JackalX because we still need capital to operate and support the growth of Toypanic."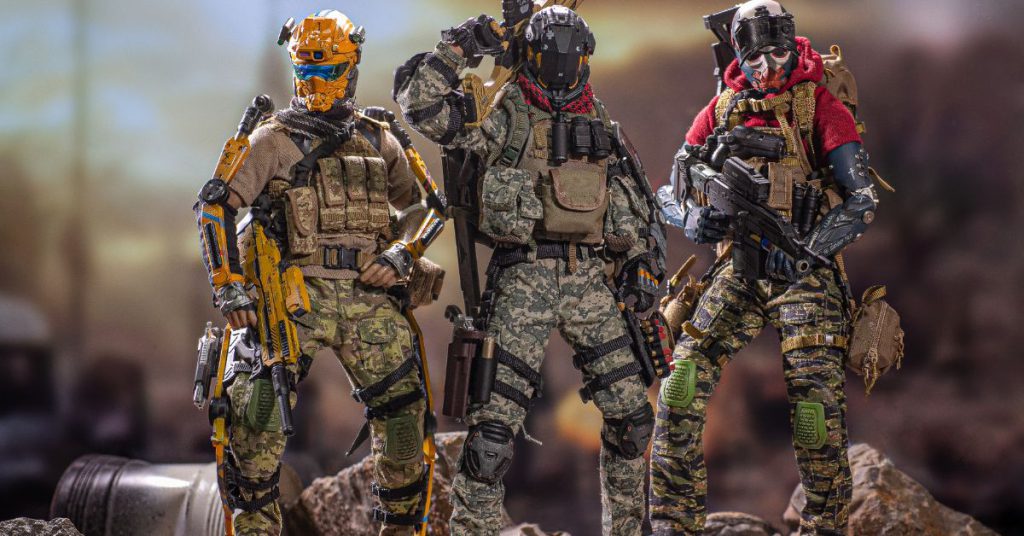 That said, Ethan has big ambitions for his JackalX creations, such as venturing into video games. From there, the team also wants to transition their IP into a TV show.
To pursue this dream, the team would need partners or collaborators. As such, they're considering engaging with a local game development studio for this opportunity.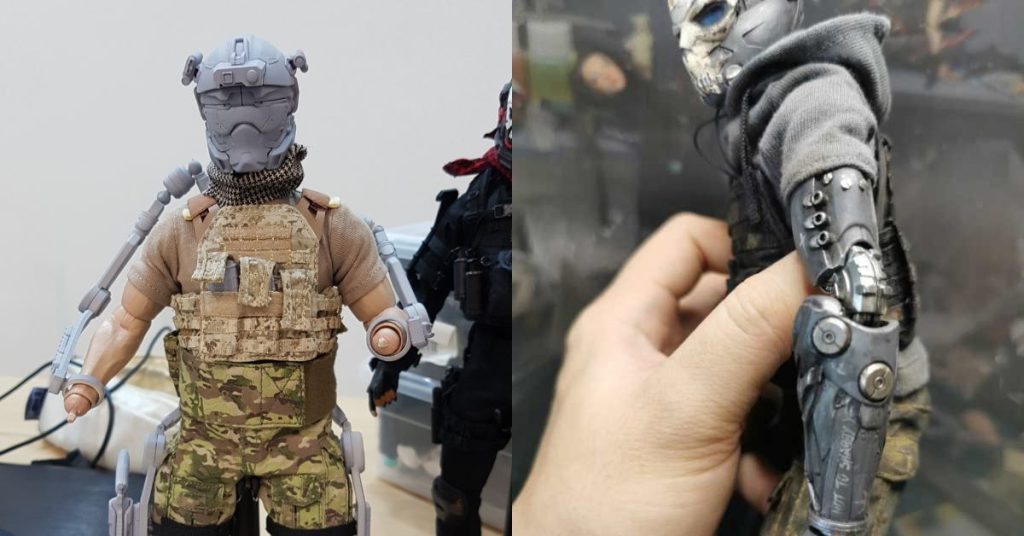 Future-proofing
Believing that technological advancements in the AI space will help enhance their operational efficiency, Toypanic plans on heavily investing in the space in the coming one to two years.
"For a start we are trying to integrate AI into our customer service," Ethan said. "Not a chatbot, but a more humane and interactive response, where it is like you are talking to a real sales representative."
The team already has a prototype of this AI customer service representative on their website.
In the long term, they aim to establish at least one store in every state in Malaysia, complete with a workshop to educate young collectors on model kit building.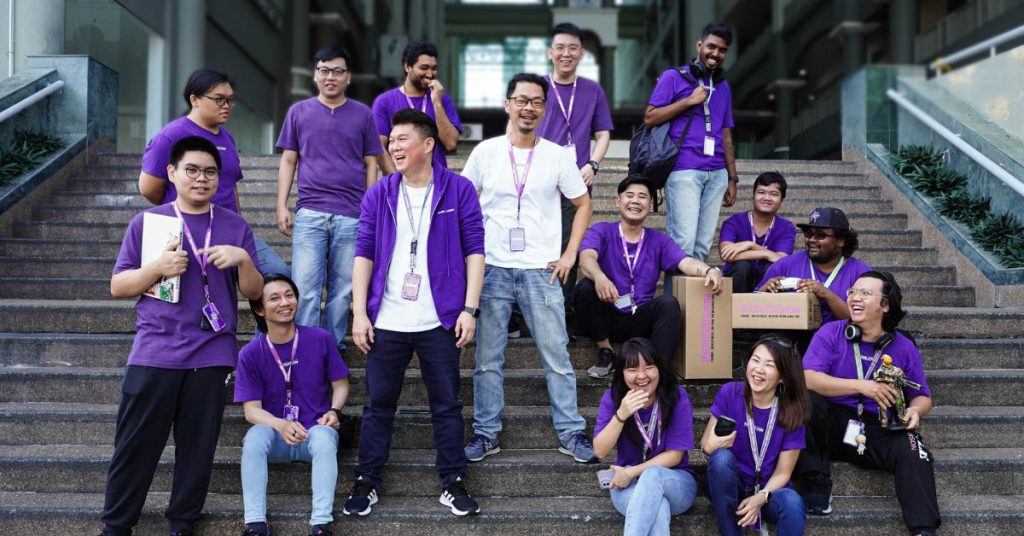 Asking Ethan why he think he has been able to bring Toypanic to where it is today, he said, "I would attribute Toypanic's sustained success over the past 13 years to a solid start."
"Often, you don't need a Business Master's Degree to discern the right course of action. It's a matter of common sense, and you'd be surprised that most of the time, these are straightforward principles to follow."
To Ethan, the straightforward principles include maintaining good integrity, being customer-oriented, and building a great team.
As an outsider listening to this story, I believe that there are a few other elements that have contributed to the brand's sustainability: passion, tenacity, and the courage to take the leap of faith.
Learn more about Toypanic here.
Learn more about JackalX here.
Read other articles we've written about Malaysian startups here.
Featured Image Credit: Toypanic