Ask someone what brand comes to mind when we say "chilli sauce" and you might hear names like Life, Kimball, Maggi, or maybe even Sriracha. (Ask our office though, and you'd hear a resounding call of "Sabasco!")
While Lingham's Chilli Sauce (Lingham's) might be what you'd call a more underrated name locally, I feel like it appears to be well-loved globally. Perhaps even lesser known are its origins, which can be traced to Butterworth, Penang.
Here's the story behind how Lingham's became an award-winning chilli sauce that is being exported to over 20 countries all over the world.
Warming up the taste buds
The brainchild behind Lingham's chilli sauce was an Indian man named Lingam who had come to Malaysia to start a business venture, its UK website states.
Understandably, he began missing the taste of home, so he started producing hot sauce in 1908 in Penang.
He made the sauce without using preservatives or artificial colours, and only four ingredients which were fresh chilies, vinegar, sugar, and salt. This, Lingham's website claims, has not changed over the years.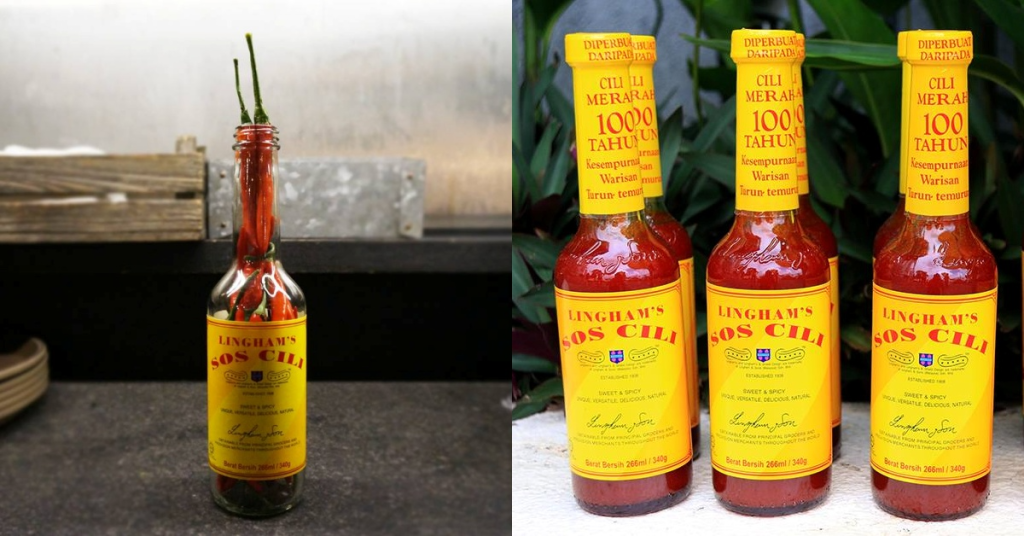 The sauce had apparently turned out so good that it had become not only popular amongst the local community but also well loved by the British Colonial expatriates in Penang.
By World War II, it had become so well-loved among the British that a bottle of the chilli sauce was included as part of every British officer's war rations.
On how Lingam's chilli sauce came to be known as "Lingham's", it is believed that this happened when Lingam consulted a British expat for product branding.
The expat pronounced it as "Lingham", the way one would say "Nottingham" or "Billingham". Somehow, that stuck, and became how the sauce's name would be recorded in history.
Fresh new start
In 1945, after World War II, a Chinese clerk named Ooi Choo Hong, who worked at a British trading house called Henry Waugh Co. Ltd, made an offer to Lingham to buy the business from him, according to the History Channel Asia.
In exchange for the recipe, Ooi would provide Lingham with a way home to India. As Lingham was apparently feeling homesick, he agreed.
It is unclear what had happened to Lingham after he had sold the company to Ooi, but the name and the recipe were retained despite numerous changes to the business throughout the years.
In 1971, it was incorporated into Lingham & Sons Sdn Bhd and moved its facilities from its factory in the Butterworth-based Mak Mandin plant to its new facility in Selangor.
The following year, Queen Elizabeth graced a trade show in Dewan Sri Pinang, Penang, where Lingham's had a stall, History Channel Asia reported.
While there, she was presented with a box containing bottles of Lingham's. After her return to the UK, a letter of appreciation was sent to Lingham's from Buckingham Palace, and this marked a monumental moment for the brand.
The brand later began investing heavily into marketing overseas which eventually led to sales of the chilli sauce in the UK exceeding local Malaysian sales.
Today, Lingham's products are available in over 20 countries around the world.
This includes the UK, Denmark, US, Canada, Australia, India, Kuwait, United Arab Emirates, Hong Kong, Japan, Singapore, Vietnam, and South Africa, to name a few.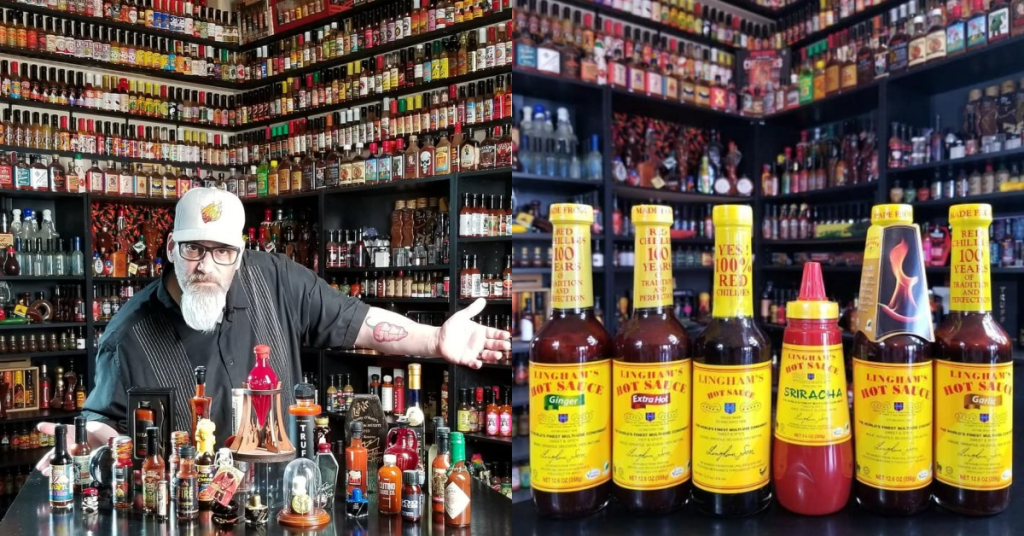 From its product range, it seems that the brand has since expanded to include more variations such as Lingham's Extra Hot, Lingham's With Garlic, Lingham's With Ginger, Lingham's Sriracha, and Lingham's Worcestershire sauce.
All of their products are verified non-GMO, halal, and kosher, the Lingham's website shows.
A Malaysian icon
In an interview with BERNAMA, Yeoh Jin Beng, the managing director of the current Lingham & Sons (M) Sdn Bhd, attributed the brand's success to its originality, quality, consistency, integrity, and perseverance.
He said that Lingham's longevity in history, way before competition stepped in, has somewhat strengthened its roots in the country.
"If not because of the deep root and history that it has, I think Lingham's wouldn't be here today. The difference between the old food manufacturer and today's is their thinking of sales."
"In the old days, people were thinking about how to survive. In order to be able to survive, the word integrity is there; the one that gives you the best product," he explained to BERNAMA.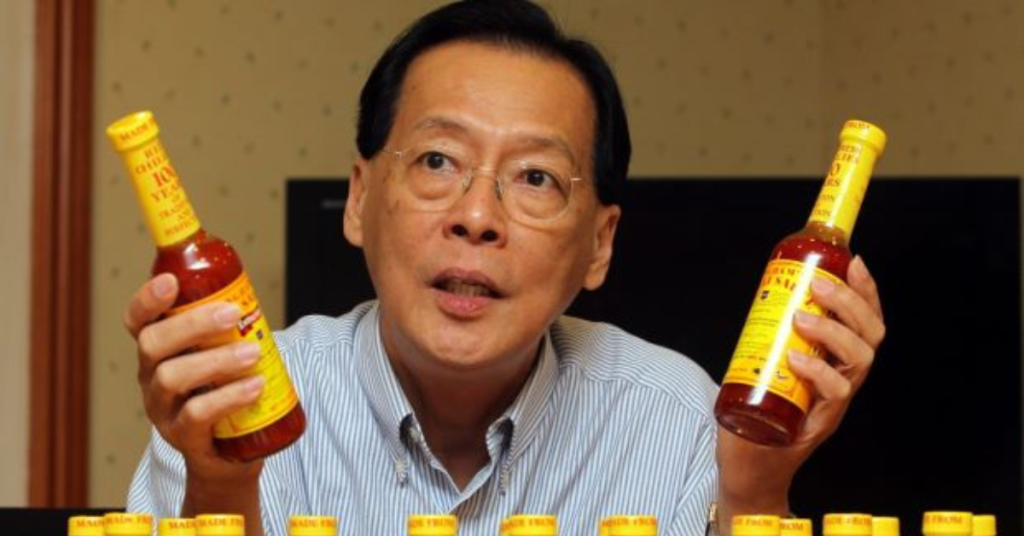 Yeoh also said, "We cook from the heart, not the pocket."
Meanwhile, General Manager Wendy Ng Wan Loo said to BERNAMA that although competition sprung like "mushrooms after the rain" and created a stiff market, the increasing prices of raw materials were the biggest challenge.
In order to preserve the legacy of the brand, the company chooses to stay true to the original recipe. However, they admitted that it's been a challenge to maintain the integrity of the brand while managing the costs. Still, they don't believe in cutting corners even when times are tough.
"People ask me what Lingham's market share is? I said zero because none in the market are original or almost natural. The rest are not really chilli sauce as they added starch and colouring. Lingham's is the real chilli sauce," concluded Yeoh.
That's certainly a strong statement to make, but it's a testament to how much the team believes in the quality of their product, and it's likely this same belief by consumers that have kept the brand thriving a century later.
Learn more about Lingham's Chilli Sauce here.
Read other articles we've written about Malaysian startups here.
Featured Image Credit: Lingham's Chilli Sauce