Drive-thrus have become a dime a dozen here in Malaysia. Just drive down the highways, and you'll likely come across a number of such outlets scattered about.
However, have you ever noticed that all the popular drive-thrus involve Western brands and foods?
At least, that was the case until a Malaysian business named Kejap Food joined the fray with the idea of revamping the local drive-thru scene.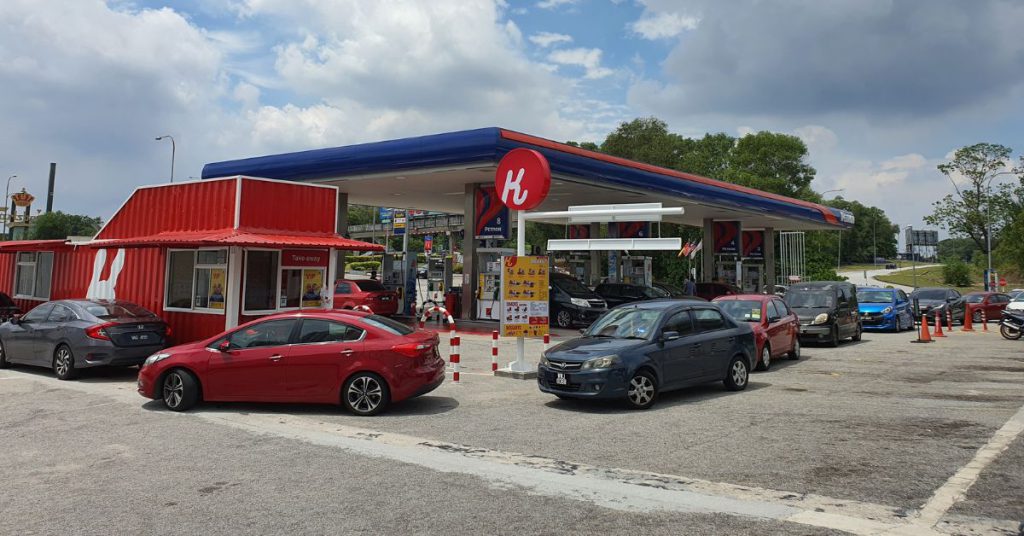 From architecture to entrepreneurship
Hailing from Sibu, Sarawak, Betty Ting studied architecture and subsequently worked in the building and construction industry for 10 years.
She would try to squeeze in as much sleep as possible, and while that might not sound like an issue, as a result, Betty faced a dilemma—eating breakfast.
"I enjoy breakfast, but I'm always rushing in the morning, so I often defaulted to getting McDonald's drive-thru to save time," she explained.
From her experiences, she knows that this scenario echoes the routine of other urbanites.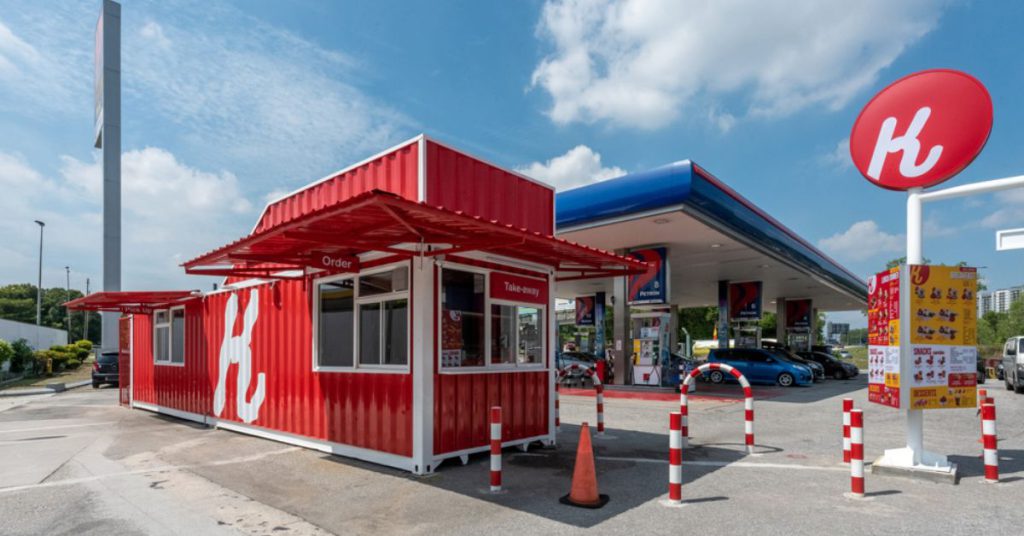 While drive-thrus have been in the market for decades, Betty believes the concept isn't fully utilised locally.
"All the existing drive-thrus in Malaysia are Western fast-food chains," she pointed out.
"I can't help but wonder why isn't there a drive-thru that serves local comfort food to cater to a different appetite. After all, Malaysian cuisine is our national pride, and we should not be shy of promoting it."
Although she believed in this idea, it was shelved for a while as she was still working her corporate job.
However, after her son was diagnosed with autism, she decided to quit her job.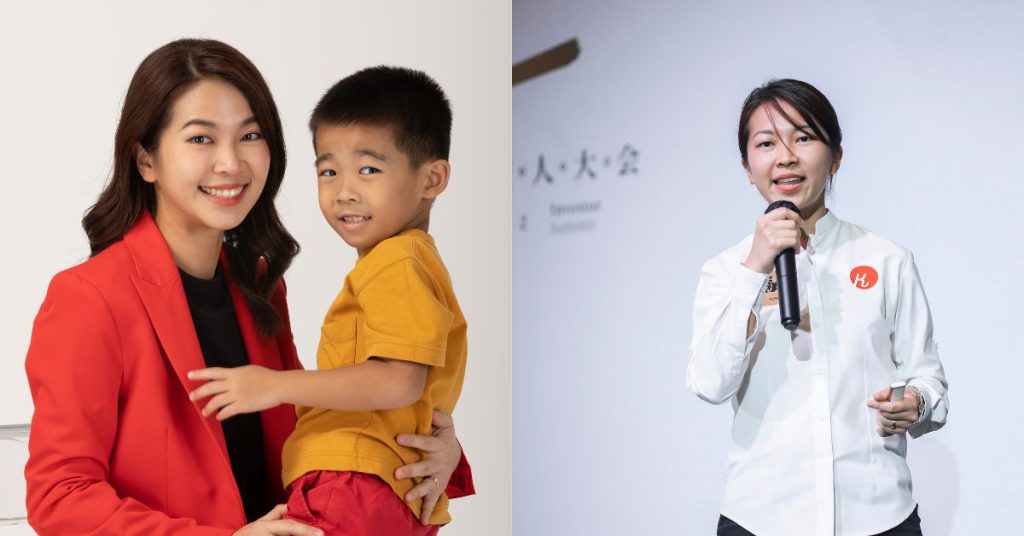 "I have to spend time bringing him to therapy and also attend courses on how to communicate with him," she opened up. "Thankfully, his condition improved fast and we sent him to a nursery."
With more time on her hands, she decided to find something to work on. Coincidentally, she came across the Dream Factory Startup Contest by local crowdfunding platform, MyStartr, on Facebook. Recalling her drive-thru idea, she decided to jump on the opportunity.
A local edge
Kejap Food went on to secure first place in the crowdfunding stage during the Dream Factory Startup Contest 2020, eventually placing among the Top 10 winners for the same contest.
With her idea validated, Betty continued to work on it and brought on two other partners, Dallas Wong, and Sieu Theng.
She also invited her friend and established chef Benjamin Lau to help build the business, but he has since left the team to work on other commitments.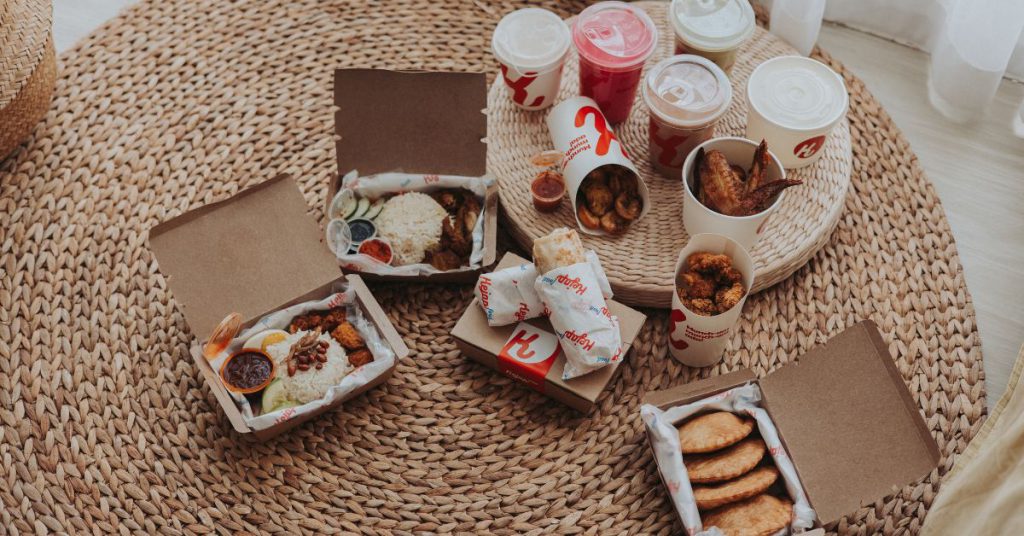 Kejap Food now works with Edison Seet and Steve Yong, a professional chef with 10 years of international culinary experience, to serve its local delights.
The menu items at Kejap Food hardly need much introduction, as they're all familiar favourites for Malaysians. This includes karipap (curry puffs), bubur (rice porridge), nasi lemak, roti bakar (toast), and much more.
The drink selections are what you'd expect from a local eatery too, with classics such as kopi, teh tarik, sirap bandung, and other options.
Most of the main meals are produced by Kejap Food itself in the central kitchen. They're then frozen, packed, and delivered to the outlets.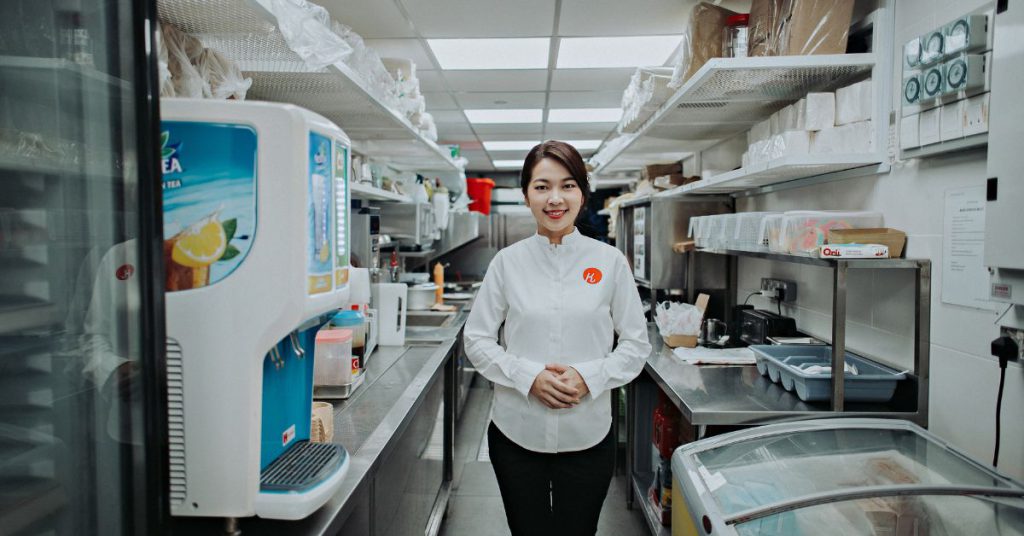 This makes it convenient for the outlets to fry or reheat the food.
"We got our halal cert for the first outlet in 2022," Betty shared. "Now we are going to apply for halal certification for the central kitchen."
While it's true that a localised drive-thru is a rather novel concept, it neglects the fact that many roadside mum-and-pop stalls have always been around to serve car-bound diners.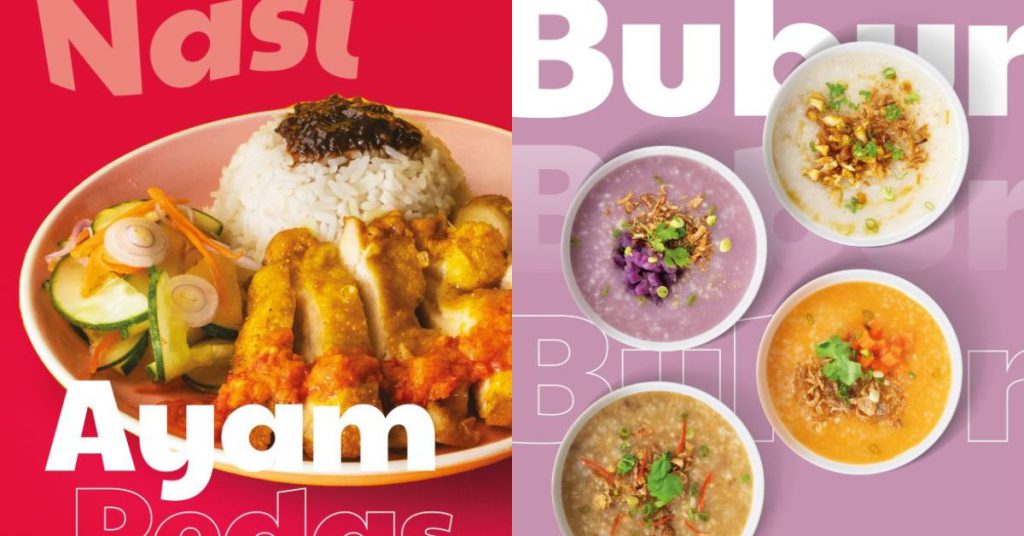 Betty agreed, sharing that she has also been the type to patronise those roadside stalls by placing orders with them from her car, much like a drive-thru.
"But I found it very disturbing because it is not well-planned," she said. "When people queue, it is impossible for us to drive thru, hence parking is still needed."
So, the way Kejap Food does it, holding up traffic or parking spaces isn't an issue.
A driven expansion plan
Kejap Food currently has three drive-thru locations—Caltex Setiawangsa, Petron Mile 3 Federal Highway, and Petronas Technology Park M'sia.
These drive-thru outlets also have takeaway windows for those who might not have cars.
Interestingly, there are also two dine-in Kejap Food outlets, one in PJ and another in Penang, Ikea Batu Kawan.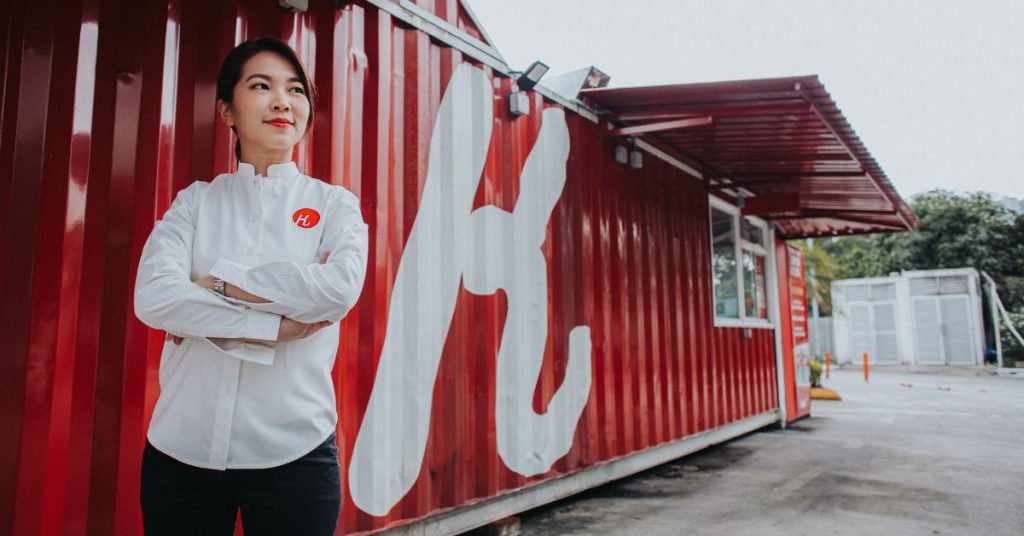 According to Betty, this dine-in concept is something the team wanted to explore to gauge the sales volume that can be generated as compared to the drive-thru concept.
She also revealed that Kejap Food is working on launching its first drive-thru plus dine-in concept soon.
Its first equity crowdfunding (ECF) campaign on MyStartr shared an aim to have 10 self-owned outlets and 15 licensing ones by this year. However, the goal seems to have been adjusted, as the team's target now is to achieve that in 2024.
"Currently, we are focusing on operational training and building a stable food supply system for outlet expansion," Betty said.
"Outlet expansion is what we will continue to do, and work out the right figure to enable us to go listed in 10 years' time."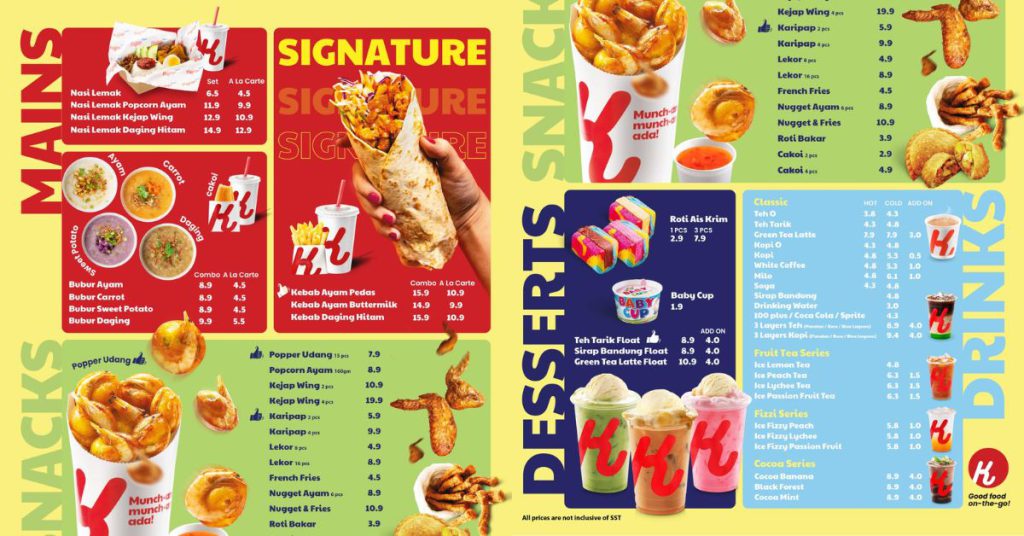 When picking out locations, Betty shared that the team will get the petrol and convenience store sales volumes from the station to gauge the traffic flow.
Then, Kejap Food will look at the visibility of the store location and check if there are other competitors at the same station.
As Kejap Food isn't tied to a specific petrol station chain, the partnership model can differ from station to station and would typically be on the basis of a rental fee or an agreement to share a percentage of the outlet's gross turnover rate.
Kawan wants in
In March 2022, it was announced that Kawan Food had taken a 32.5% stake in Kejap Food, making it the second largest shareholder in the business.
Kawan Food is a well-established frozen food company known for its frozen paratha, mantou, spring rolls, and more.
With Kawan Food being one of the ingredient suppliers for Kejap Food, this investment made sense, and Betty also shared that the team is working towards more product collaborations.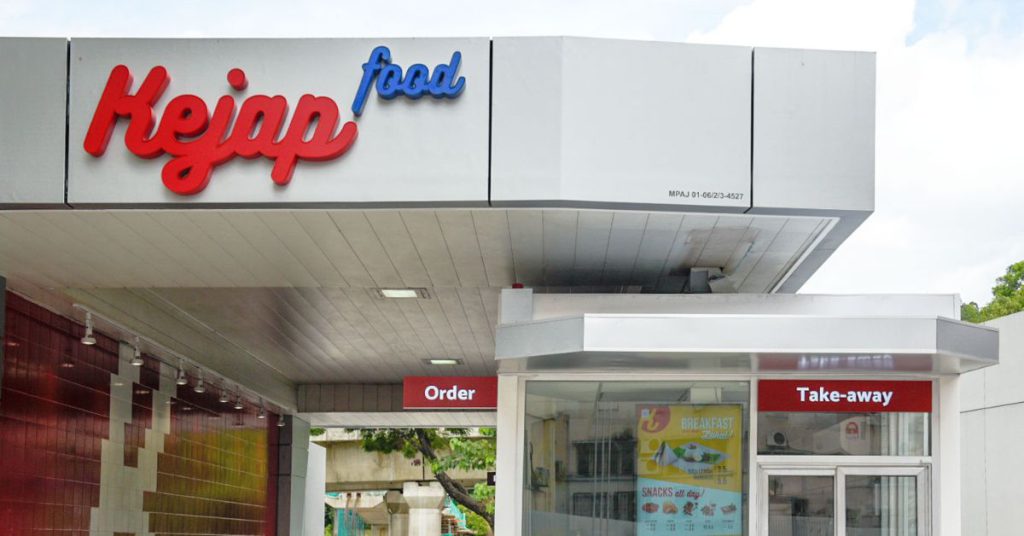 "Not only that, Kawan Food has always been there when we have halal and compliance matters, making sure we are aware of the proper governance," Betty shared.
Funded by the crowd
Kawan Food and its first successful ECF campaign aside, Kejap Food is currently also running its second ECF campaign.
While the team now has the support and backing of a much larger company and other supporters, it had been a struggle for the founding team to even launch.
"Before we had our proof of concept, we sold our idea to our friends and relatives (angel investors)," Betty said.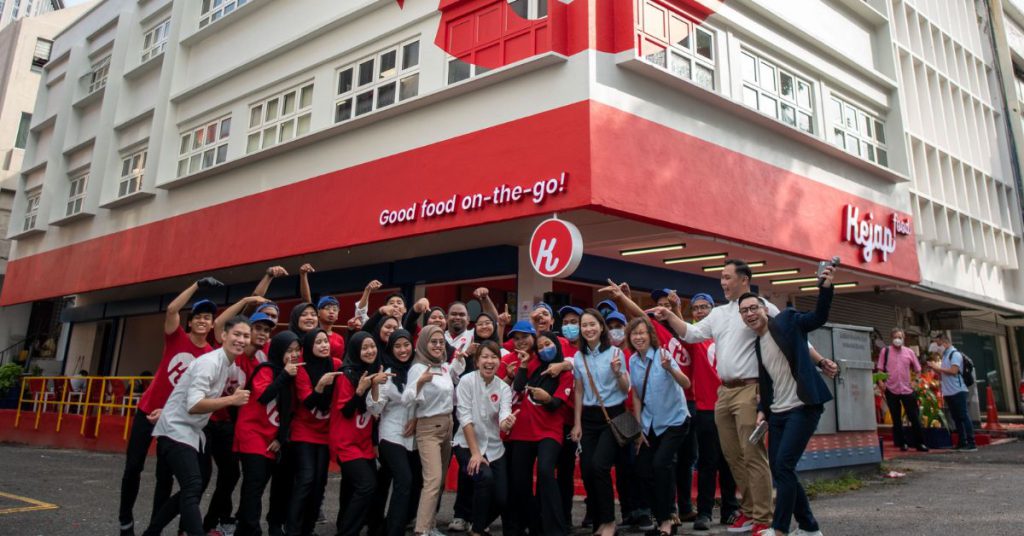 With that initial support, though, the Kejap Food team has now recorded RM3.9 million in sales.
That said, the business hasn't turned a profit yet.
"Being a startup, we know we don't have the luxury of having a high salary or doing high-pay hiring. Hence the team will need to exhaust ourselves to work things out," Betty said.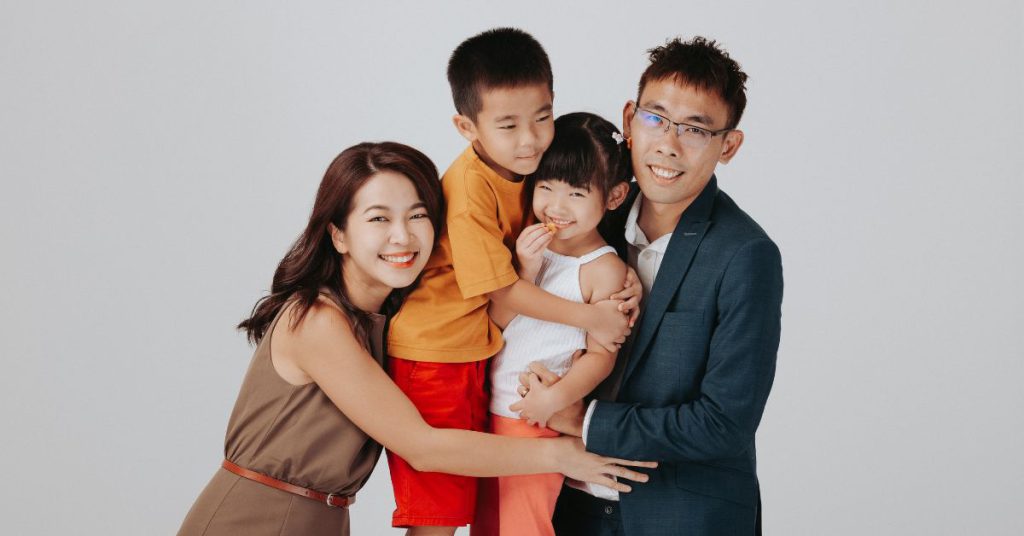 For now, the founder's focus is on the goal of bringing her second ECF campaign to a successful completion. Closing on June 19, 2023, the campaign has a current funding amount of RM3.6 million, and a maximum target amount of RM5 million.
Through the ECF campaign, which offers options for those interested in being a licensee, Kejap Food aims to expand rapidly and reach 238 stores in the next five years.
Featured Image Credit: Kejap Food