Whenever I am in the frozen food aisle whilst grocery shopping, one brand that keeps appearing is Kawan Food.
From paratha and frozen vegetables to frozen french fries, finger foods, plant-based food, and paus, there appeared to be an endless list of frozen products produced by the brand. There's no doubt that it is a frozen food empire.
But you can trace its roots all the way back to 45 years ago, when it was a small family-run business making and selling traditional pastries from home.
Making dreams come true with flour, water, and oil
In the 1960s, Kawan Food's current executive chairman Gan Thiam Chai and his family started selling homemade food.
In an interview with The Edge, Gan shared that his mother would cook whilst his father would pedal his trishaw to various locations to sell what she had prepared.
Gan's first foray into entrepreneurship was back in his schooling days, when he peddled nasi lemak packets.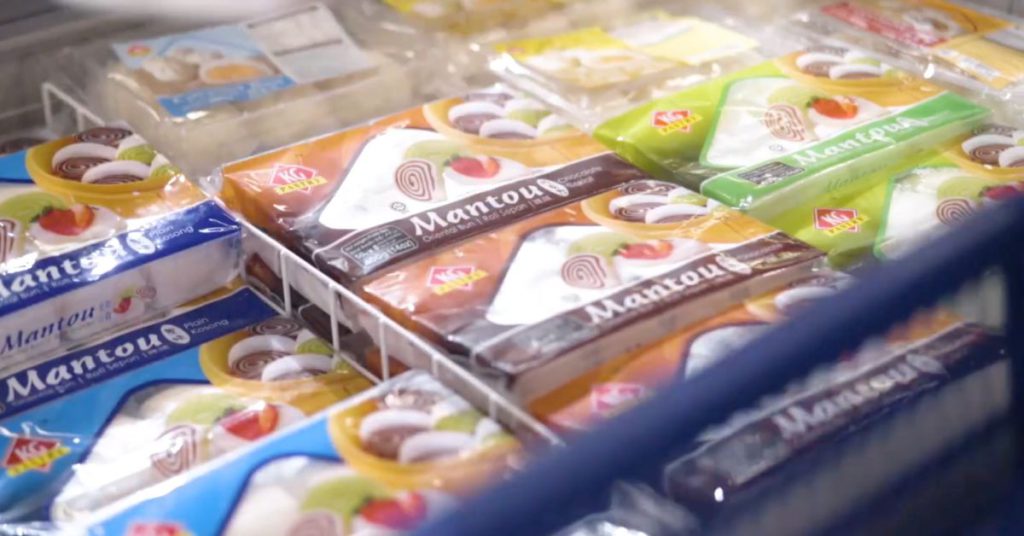 The nasi lemak packets he sold did so well that he eventually had to get his friends to act as "agents" in various classes to help with the growing number of orders for the nasi lemak packets.
At his peak, Gan was making and selling 600 packets of nasi lemak each morning before school, which he said caused the canteen operator's profits to fall by 50%.
Gan eventually started working as an electrician at German company Behn Meyer to ease his parents' financial burden straight out of secondary school.
But, with his lack of tertiary qualifications, Gan knew that his path to success would be in food, the business which he still knew the best.
He eventually started making popiah skin for sale as it was a simple product with extremely accessible ingredients, which were flour, water, and oil.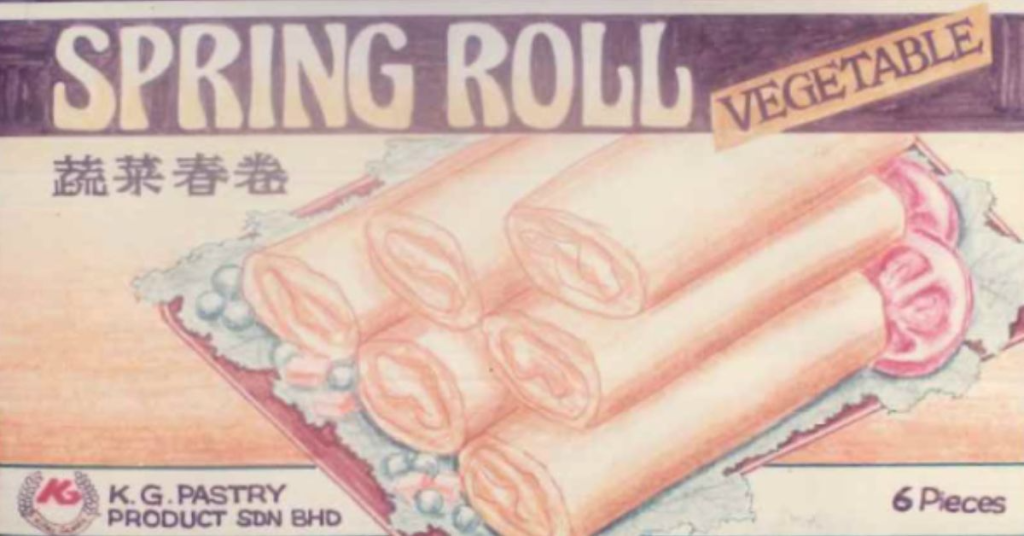 "I was very clear about what I wanted to do. As kids, we would all split up to sell pau like agents, and my brother saw a very successful popiah stall near Stadium Merdeka—that was how I got the idea."
"Popiah skin was something I had the ingredients for and it did not require a lot of capital, so that was how we started," he recalled.
The business did so well that Gan had managed to make more than his full year's salary at his previous company in just a month.
Kneading for the future
In 1976, Gan Thiam Chai founded Kian Guan Trading, what we know today as Kawan Food, as a sole proprietorship.
The business focused on supplying traditional pastry products such as kuih bakul and kulit popiah to local grocers and supermarkets.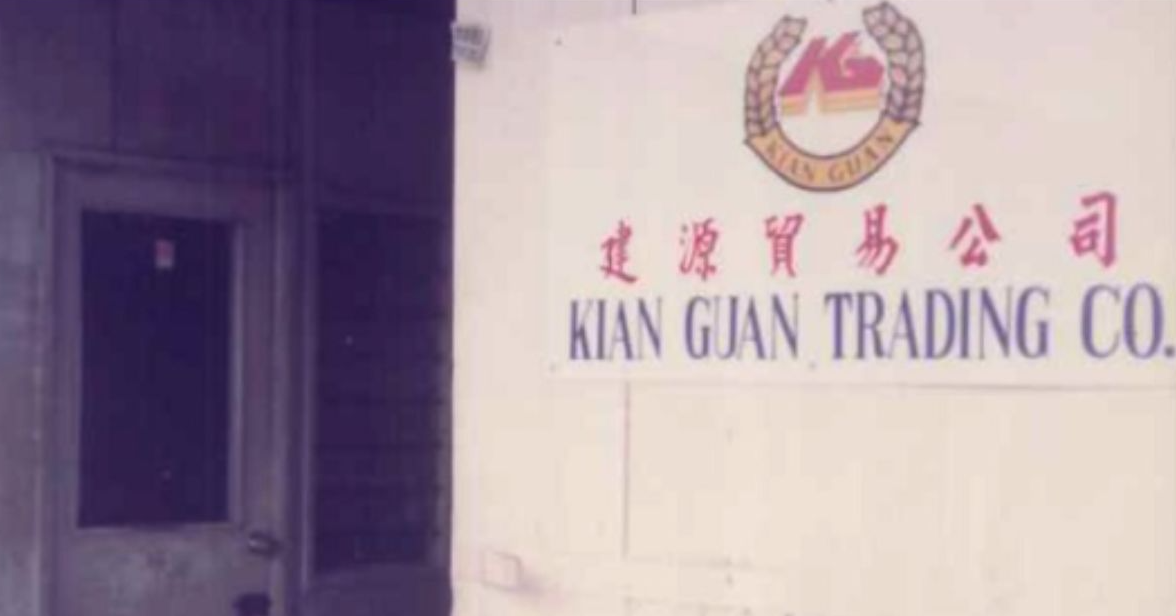 Within a few years, Gan was able to invest in machinery that would allow him to further grow the business and increase its capacity.
During this time, he married Kwan Sok Kay who joined him in the business and now acts as a director.
Fast forward to a few years later and Gan found himself in the midst of the recession of the mid-1980s.
He shared that this was a challenging time for him as supermarkets could not pay for their consignments, and that this prompted him to consider expanding his business overseas which is when Kian Guan Trading was renamed to Kawan Food.
"I realised that 90% of my customers were not Chinese! I felt that I needed a name that was more memorable. Kawan sounded nice, a good meaning in Bahasa Malaysia, and the characters in Mandarin look like two leaves," he said.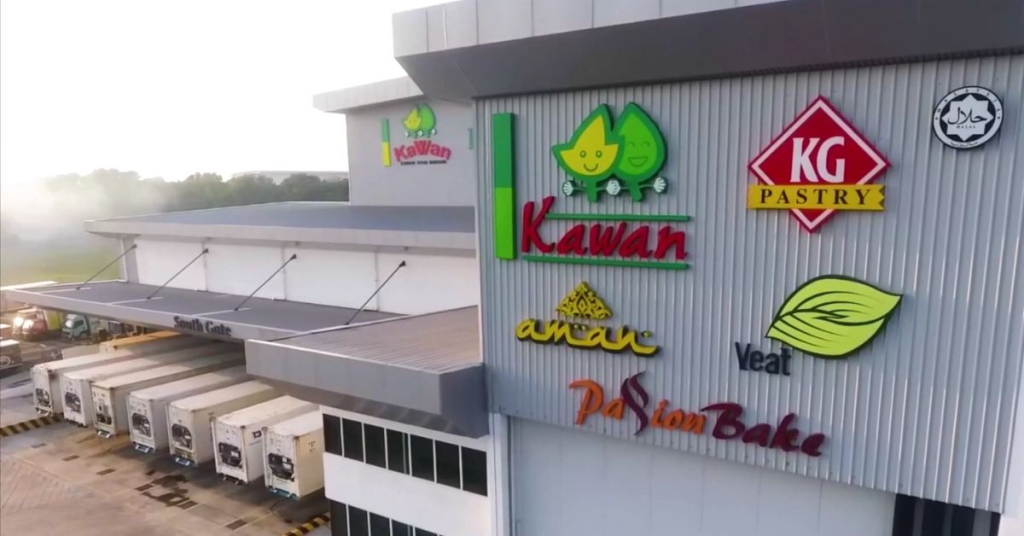 In 1984, Gan incorporated Kawan Food Manufacturing to manufacture ready-to-eat (RTE) frozen food products and export them abroad. Australia was their first export market.
According to Value Invest Asia, in 2017, RM76.3 million or 38.9% of Kawan Food's sales were from domestic customers.
The remaining 61.1% of sales were generated from exports to key markets such as:
North America: RM58.7 million (29.9%)
Asia (excluding Malaysia): RM34.3 million (17.5%)
Europe: RM16.3 million (8.3%)
Oceania: RM10.2 million (5.2%)
Africa: RM0.5 million (0.3%)
Diversifying and future proofing the business
As the company continued to expand, Gan kept investing the profits into future-proofing the business as much as possible by purchasing the best available automation technology.
Incidentally, his proprietary roti paratha automation process was said to be the first in the world. 
"Not many people know that I created this process. These days, our competitors are using our first-generation machinery while we have moved on to the fourth generation," he stated.
In 2000, they established a new manufacturing facility at section 15, Shah Alam, and would go on to win multiple awards for their exceptional manufacturing standards and business practices.
Kawan was listed on the Second Board of Bursa Malaysia in 2005, and in 2006, opened a 440,000 sq ft factory in Nantong, China, to cater for its growing global demand.
In 2011, the company's sales revenue had crossed the RM100 million mark, and they went on to acquire a piece of land in Selangor Halal Hub in Pulau Indah, Klang.
Launched in 2019, it reportedly houses the country's largest cold room warehouse that uses a sophisticated storage and retrieval system.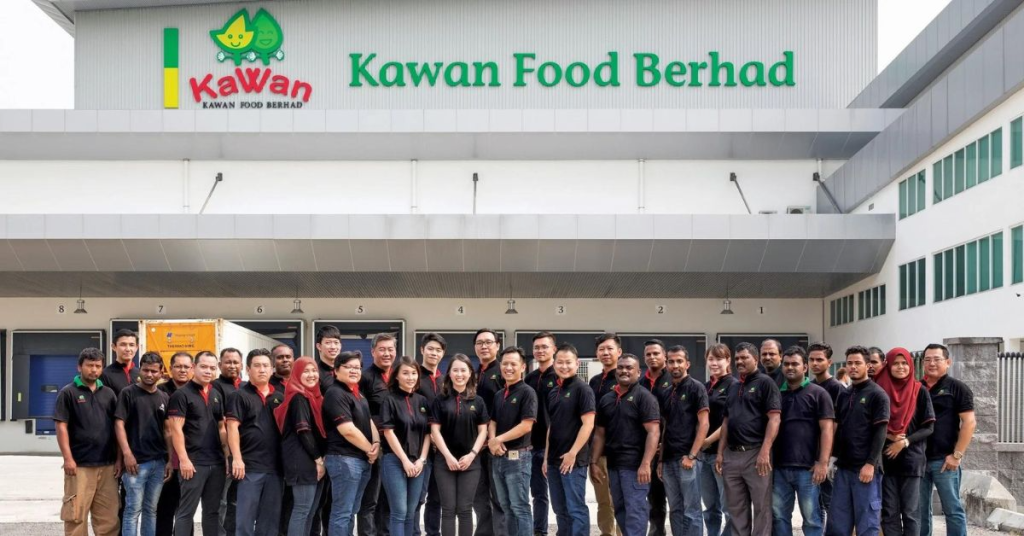 Meanwhile, both Kawan Food and Gan himself have diversified into other businesses. 
Last year, Kawan Food announced that it will be taking a 32.5% stake in locally developed fast food chain startup Kejap Food whilst Gan is a director and 35% shareholder of crispy crepes chain, Hot & Roll.
Now in their late sixties, Gan and his wife have started talking about stepping back from Kawan Food, and letting their children manage the business. Their daughter, Gan Ka Bien, is currently a director.
"They understand technology so much better. I only know we need it, but they know more about how it works," shared Gan.
"We are going to pass this business on to the next generation, and they will have their own ideas — they are more knowledgeable. We can only use our experience to guide them."
At present, Gan remains actively involved with Kawan Food's team of food scientists and chefs in creating new products and coming up with fresh ideas.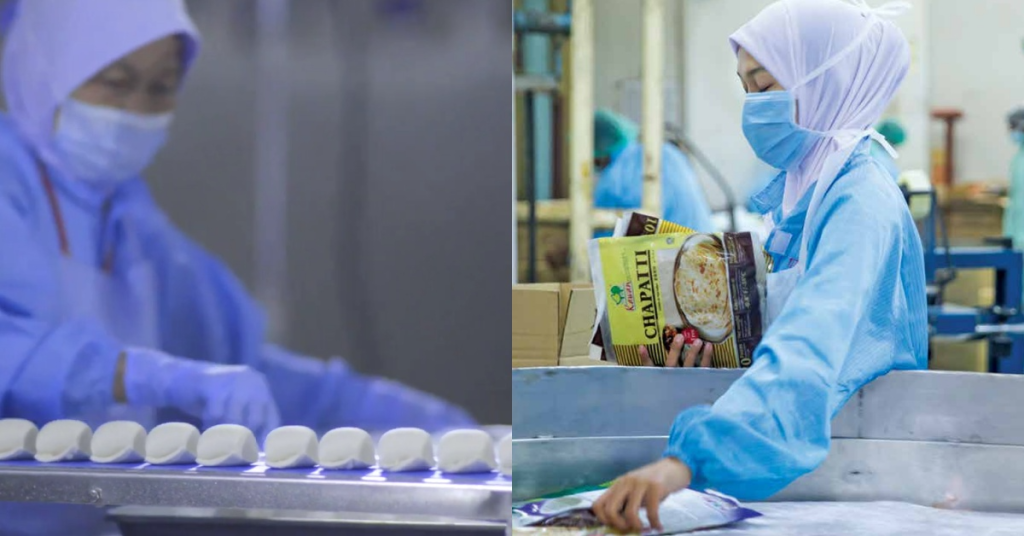 Gan shared that although he previously had Ka Bien do the food testing for him, his grandchildren now do all of the food testing.
"I use my home kitchen as a testing ground for recipes, and I share it with my R&D team so they can see if it is possible to introduce them to the market. No matter what, if it's a product that we don't like, it won't go out to the market."
Featured Image Credit: Kawan Food