iMotorbike, a Malaysian ecommerce platform for buying and selling pre-loved motorcycles, recently announced that it had secured RM12 million in its Series A round.
According to a June 27 press release, the fundraising was led by Gobi Partners and Ondine Capital and saw returning participation from Penjana Kapital, The Hive Southeast Asia, 500 Global, and SOSV's Orbit Startup.
It also drew new investors from Goodwater Capital, Seedstars International Ventures, Permodalan Negeri Selangor Berhad (PNSB), and other institutional venture capitalists.
Plotting the path
Enabling users to buy and sell pre-owned motorcycles on a secure marketplace, iMotorbike was founded by entrepreneurs Gil Carmo and Sharmeen Looi in 2017 to address the gap in the two-wheeler market.
Other than used motorcycles, the platform also sells parts and accessories.
According to iMotorbike, they have generated over 2,500 transactions with more than RM16 million in total revenue.
In an interview earlier this year with TechNode Global, co-founder, and CEO Gil Carmo said, "We clocked US$2.5 million (RM10.5 million) revenue in 2022. We are gross profitable at every single motorbike sold."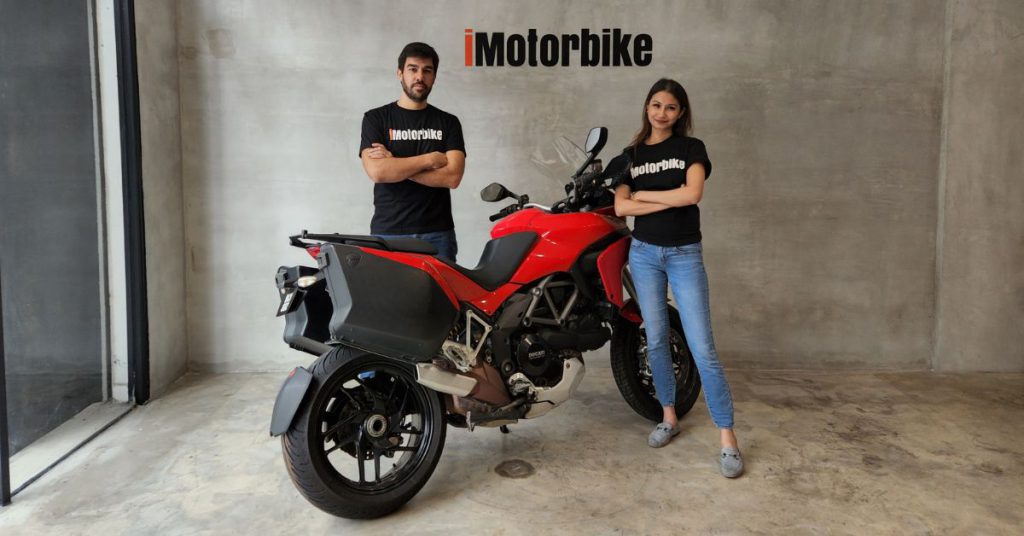 Speaking to Vulcan Post, Carmo, and Looi said that the round of funding would help them supercharge the growth of the business.
This will be done by scaling their operations, expanding their team and offerings, and allowing them to penetrate new regional markets.
Meanwhile, they also believe that 2023 is the "Year of the Bike," as it's now more financially efficient to own a bike rather than a car and more energy, time, and space efficient.
"iMotorbike expects to see more people turning to motorcycles as a mode of transportation and a means of generating income and commuting."
Revving its expansion plans
The Series A funds will strengthen iMotorbike's operations in Malaysia and Vietnam by opening more inspection centres in both countries and for technology and talent investments.
Carmo said the successful fundraiser is a testament to the business of the motor trading platform and said that the "infusion of capital would be instrumental in fueling the next phase of growth for the company."
To date, iMotorbike has secured a total of RM19.3 million since its pre-seed funding round and was even selected as one of the nine Malaysian startups that went alongside the Selangor Information Technology and Digital Economy Corporation (Sidec) under their third installation of their Pitch Malaysia USA Series.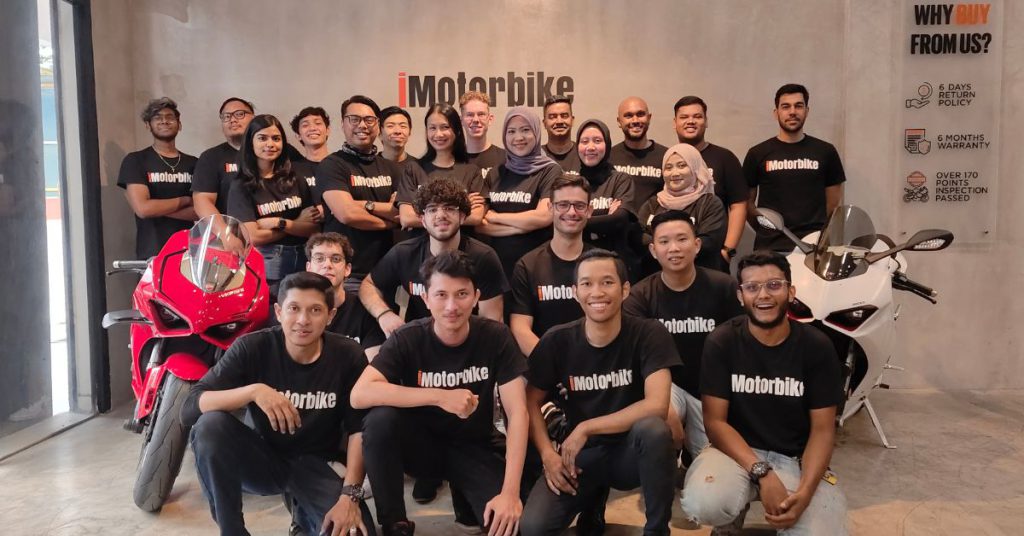 On its potential for growth, Gobi Partners co-founder and chairperson Thomas Tsao said that iMotorbike has the potential to become a major player in the two-wheeler industry in Southeast Asia as in Malaysia alone, the motorcycle to car ratio is 1:1, meaning there is a motorcycle to every car locally.
"This ratio increases to 6.5 times in Indonesia and 14.2 times in Vietnam. This represents a combined market size of 216 million motorcycles which iMotorbike is poised to tap into," Tsao said.
According to various websites, one scam travellers often fall victim to in Vietnam is buying a faulty motorbike from one of the thousands of motorbike sellers around Vietnam.
The scam is most common among resellers, who will buy motorbikes from desperate backpackers leaving the country, do some minor repairs to the bike, and sell it for a higher price.
Unfortunately for the buyer, this purchase usually ends in a trip to a local mechanic's garage, forced to diagnose and repair whatever is still wrong with the bike.
With iMotorbike's planned expansion into Vietnam, we forecast that the business will serve as a solution and become a highly utilised platform for travellers and citizens wanting to buy trusted second-hand motorbikes.
Editor's Update: Parts of this article have been edited to include additional information.
Featured Image Credit: iMotorbike