A simple bite could sometimes lead to a spark of a plausible business idea.
Much like how Torte by Linda was founded by its owner after she had fallen in love with Russian and Eastern European desserts and cakes, Lavand was launched by Sheerin Zalani to promote Middle-Eastern desserts to Malaysians after she was gifted a box of baklavas almost two decades ago.
Love at first bite
Sheerin told us that despite not having any prior experience in entrepreneurship before Lavand, she had always been interested in having her own business but was still trying to figure out what she wanted to do.
Her answer came in the form of a box of baklavas handed to her as a gift from a friend.
"I remember receiving the box and as I peered into it, seeing rows of golden crunchy pastry and green pistachios I thought, wow."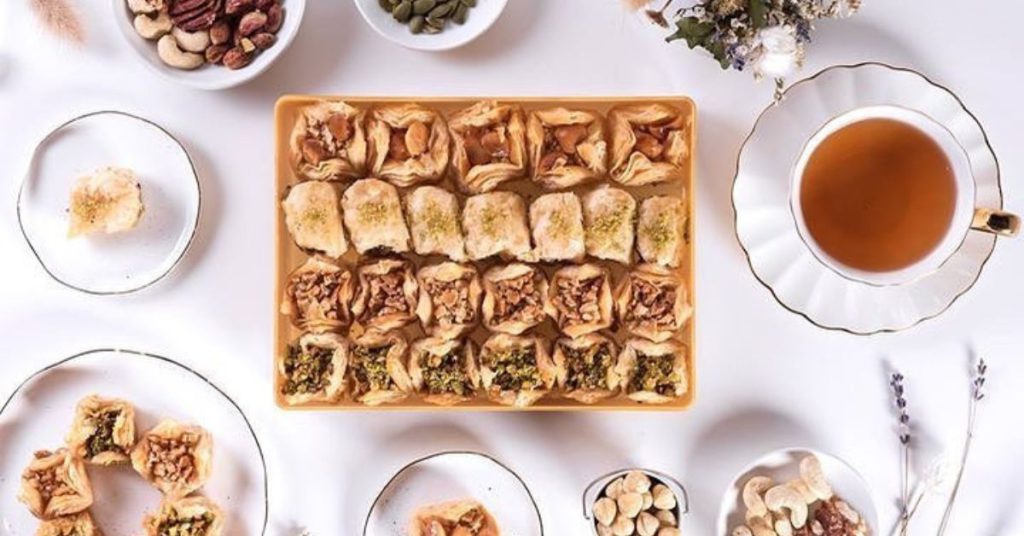 Sheerin described that as soon as she took the first bite, she fell in love with the texture and taste of the baklavas and wondered why it wasn't available in Malaysia.
She added, "I fell in love with baklava, and I wanted to be the person that brought and introduced this wonderful dessert here."
Taking a leap of faith, she launched Lavand in 2003 by importing baklavas from a famous patisserie in Lebanon and offering them at road shows and exhibitions.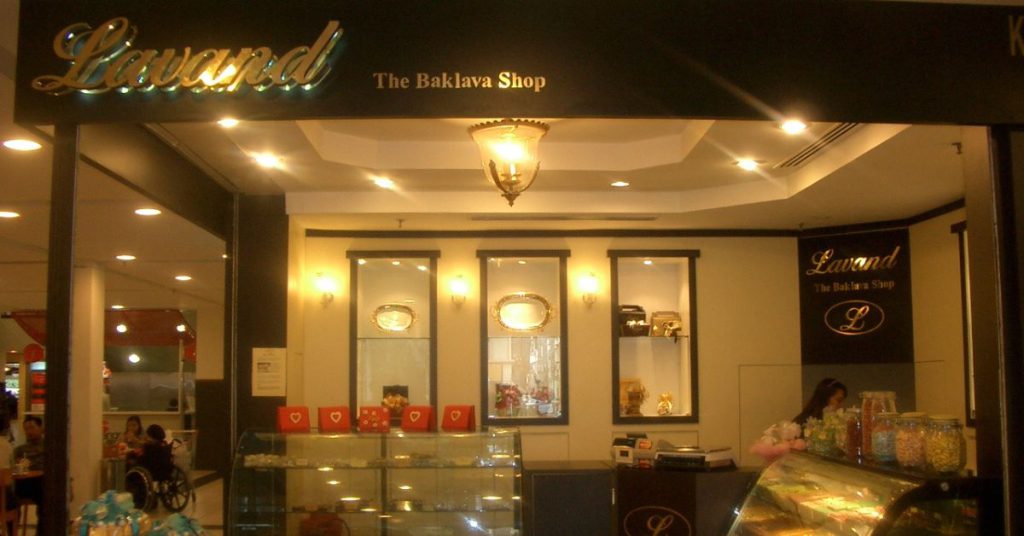 It proved to be such a hit that Lavand opened its first retail shop in 2004 in Bangsar Village, selling imported baklavas and other Middle-Eastern delights.
"To be honest, I was not sure that it would take off in Malaysia. I only knew that it was not something that was easily and readily available. The demand did surprise and delight me."
After success in the following years, they opened their second retail outlet in Mid Valley Megamall in 2006.
Foreign but made local
They eventually decided to launch their bakery in 2007 to offer customers the 'fresh out of the oven experience'. With their imported baklavas, Sheerin said it would take a week from manufacturing to the final delivery.
But, to ensure they got the first-hand experience they needed to produce baklavas locally, they travelled to Beirut, Lebanon, where they did a tour of the bakeries that produced baklava.
"We were introduced to several chefs, and after discussions, we agreed to have them come work for us in Malaysia."
"Being a baklava chef is a journey in itself and may take up to 16 years to master," she explained.
Regarding the recipe, Sheerin worked alongside the chefs to tweak the original recipe.
"We found that the humidity in Malaysia caused the baked filo pastry to soften quickly, so we needed to make the baklavas crispier."
Meanwhile, they also discovered that Malaysians don't like their baklavas as sweet as people in the Middle East, so they had to ensure they were a lot less sweet without compromising the texture, flavour, and mouth feel.
Sheerin explained that they emphasise quality and consistency and that baklava is an expensive confectionary.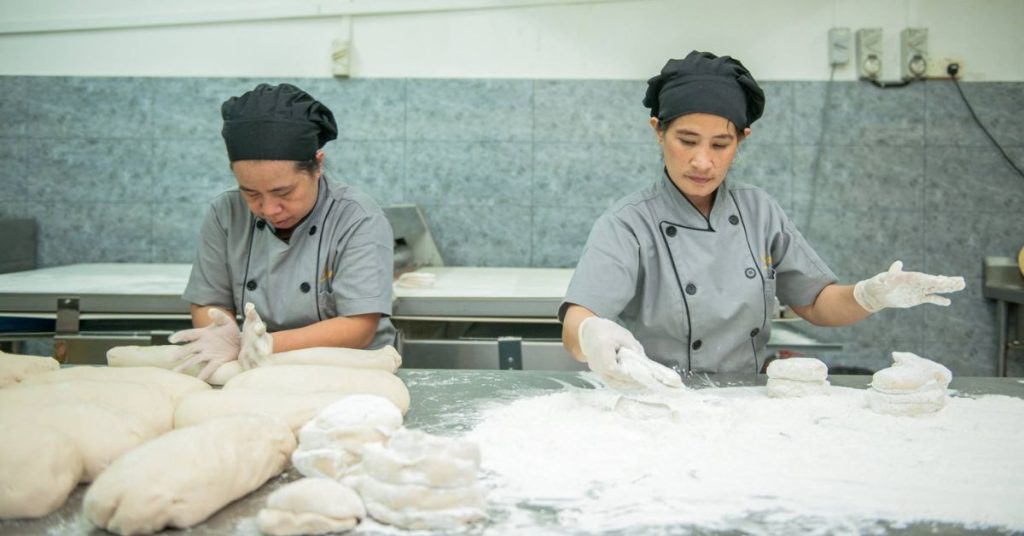 For example, Lavand uses a specifically clarified butter from Switzerland, pure essential oils such as rose and orange blossom, and fresh, high-quality nuts from abroad.
"It makes a difference in the final product. I think customers are very much aware of this and this is why they consistently come back to us."
Apart from baklavas and other Middle-Eastern desserts, Lavand also produces chocolates and gift sets, which Sheerin shares are what she's most passionate about.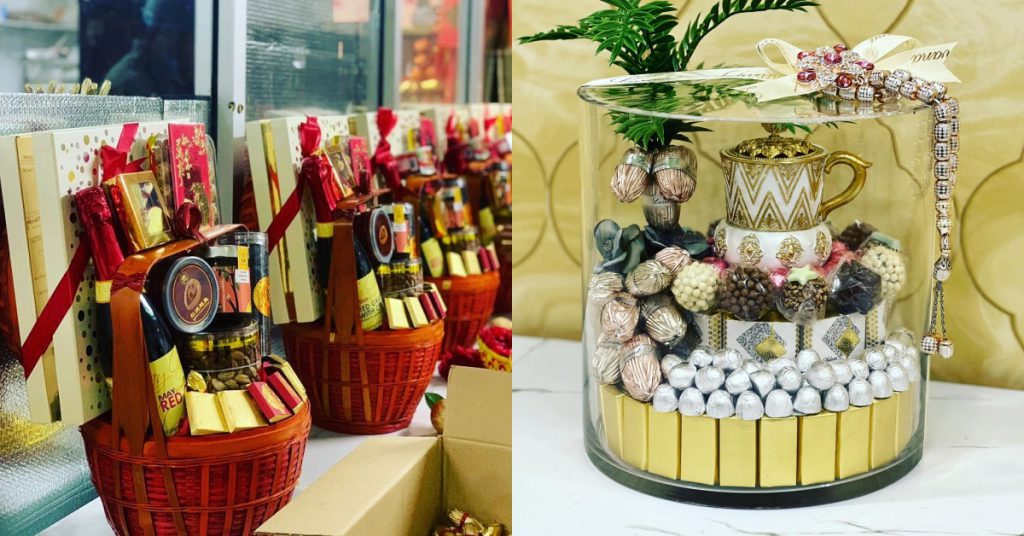 "From the start, I did not want Lavand to just sell baklavas it has always been about presentation and making people happy about creating beautiful things," she stated.
Their baklavas start at RM18 per 100 grams, chocolates at RM28 per 100 grams, and their gift packages range from RM50 to RM10,000.
Trouble in paradise
The Mid Valley and Bangsar Village outlets have since closed, the former due to poorer sales and the latter due to the mall seeking a new vendor.
Lavand has only one outlet left, their HQ in Plaza Damas.
They currently focus more on pop-up events, specifically during the festive seasons, where they collaborate with specialty supermarkets and sell online through their website.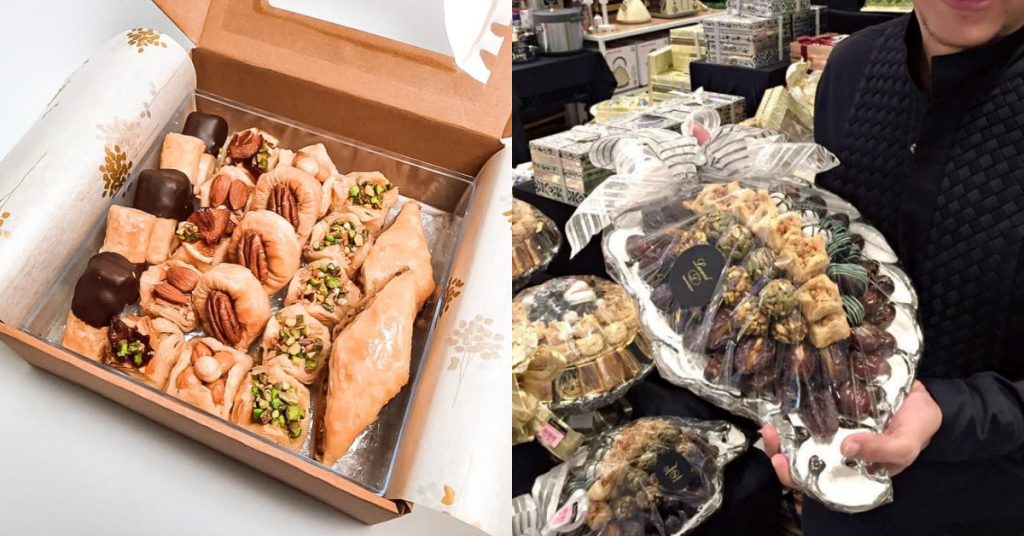 Meanwhile, the COVID-19 pandemic was a challenge for the business, especially as they were relocating to a new premise in 2019.
"At the time, there were only whispers of the virus and as we had no idea what was to come, we decided that it would make more sense to purchase instead of rent the new property."
Following the ensuing lockdowns, Sheerin shared that Lavand's sales dropped by almost 90%.
Alongside the sharp decline in sales, they had to fork out additional expenses such as the cost of relocating all of the heavy equipment, renovations, and loans.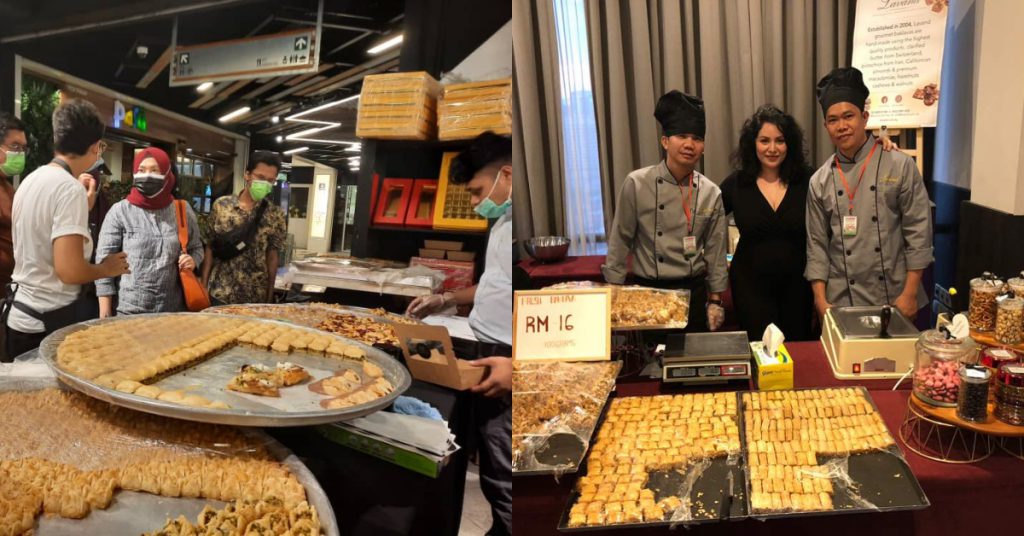 Even though they had few sales, Sheerin shared that they did their best to continue paying full salaries during the pandemic and only cut salaries by 20% for one month.
"I remember seeing businesses around me shut down one by one, thinking that we may be next. It was a very difficult and very, very stressful time. I think I put on like 7kg during that period!"
Thankfully, things are now looking up for the business once again.
Becoming more common
Having spent nearly a million to start the business with the help of friends and family members, Sheerin told us that in their fiscal year starting May 2022 until April 2023, Lavand's revenue was around RM4 million. Now, they have plans to go international.
They also want to open more outlets but remain cautious as many expenses are involved. Plus, as they are a niche market, they are careful with where they set up next.
Touching on the recent rise of demand for Middle-Eastern desserts thanks to social media, Sheerin said, "Lavand has been around for almost two decades, and we have seen competitors come and go."
But, she believes that the increase in competitors has been a blessing as they no longer need to educate customers and convince them to try their baklavas.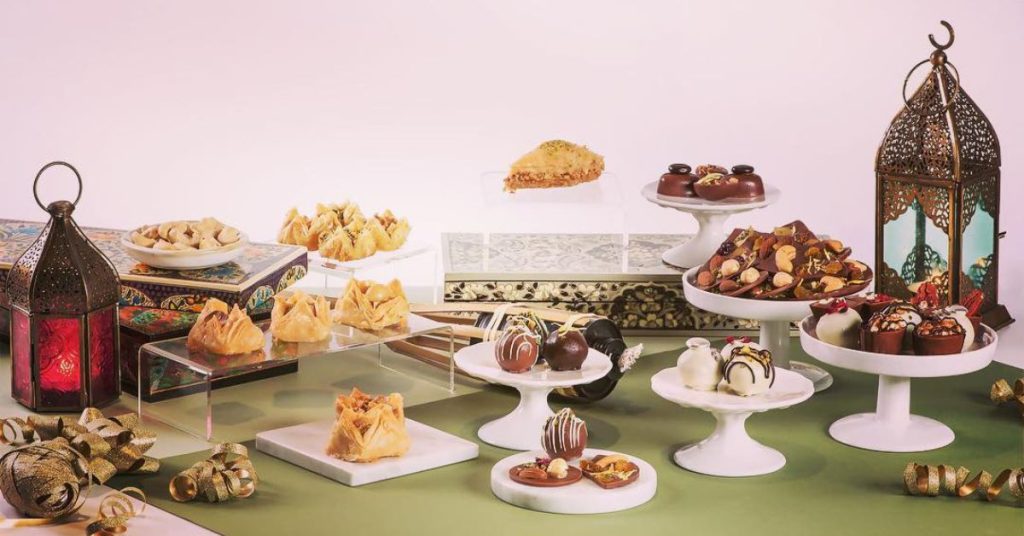 "Back when I started the business, no one had even heard of baklavas, just those who had travelled to the Mediterranean or the Middle East. Judging by the number of places that offer baklava now, I can only assume that there has been an increase in demand."
Despite the challenges, Sheerin said that the biggest thing she learnt was to have a positive mindset, never to give up, and that hard work will get you through most things.
"'The mouse who churned the cream into butter instead of drowning' is a real thing," quipped Sheerin.
Featured Image Credit: Lavand